spring journal 2015
Spring is the "hope" season, full of expectation and promise. Days are growing lighter longer. Buds are forming and opening. The landscape is awakening, and I'm gaining energy as well.
Enjoy browsing the photos and stories below. Click or tap on photos to see more.
Happy Spring!
~ Steve
spring sprang early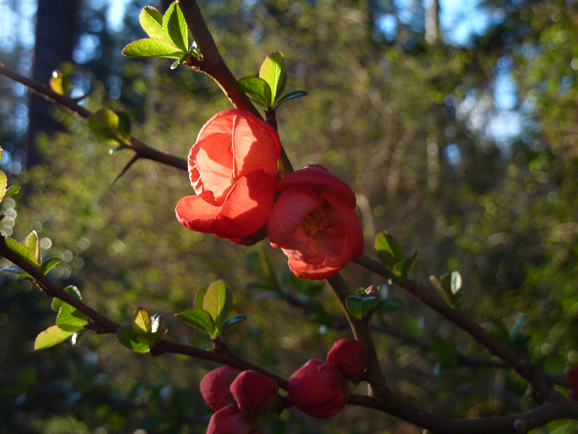 Spring sprang in February this year, amazingly early. Click to enjoy photos of the earliest blooms.
silk dye-painting workshops ~
spring 2015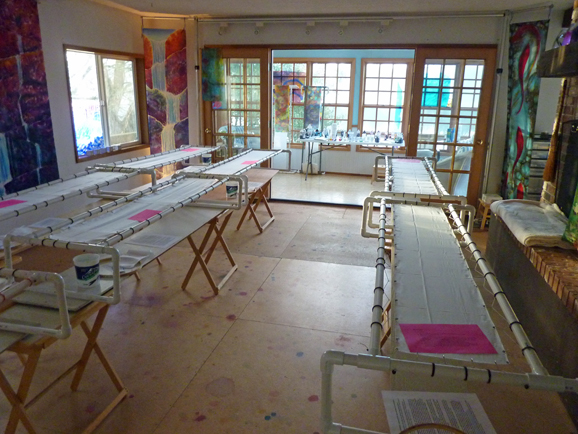 learn to paint silk
Consider learning to dye-paint silk in the serti method. I host the classes at my lake-side studio. In Spring classes, you can make lovely Mother's Day heirloom gifts. Click here or on the "classes" tab on the top bar for more info.

Saturday, May 2, 10:00AM to 3:30PM

has space available.

Wednesday, May 6 - booked full

Saturday, May 9,

10:00AM to 3:30PM

has space available.
Other workshops may be special-arranged by appointment. Call or email with a proposed date and group size.
Contact the artist if you are interested in a class.
Click here or on photos to see some of the students' work in February-March 2014.
arctic travels late february

On February 19, I left blooming dafodills and fruit trees to venture north to Fairbanks, Alaska. I was invited as a contributing artist, for the smART event, an art-science reception hosted at UAF's Murie Building. This life science learning and research center on the campus of University of Alaska Fairbanks, invited the community in to see their state-of-the-art facility and to experience a merging of arts and sciences. the event was well attended and there were many art and science exhibits and activities for guests. Click here to see the event brochure.
I enjoyed connecting with artists, scientists, adults and children as we discussed my artwork. I was surprised that many didn't initially realize the shape of the glass was of a microscope slide. Many engaged the imagery and walked up the stairs to see all three (one artwork on each floor). I met researchers and educators who were deeply passionate about the significance of Alaska's streambeds (streambed is one of the life-areas I depicted in glass). Others who work in the building expressed gratitude for the light and colorful artwork illuminating their place of research.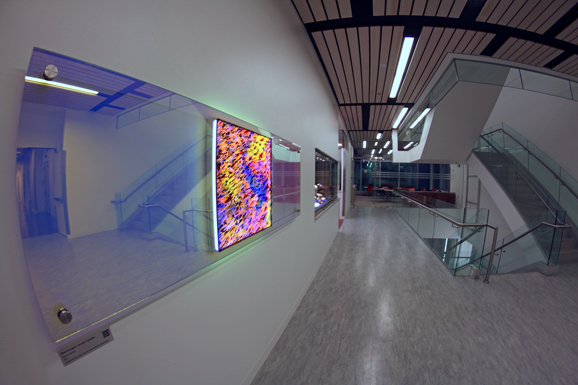 For UAF, I created three glass artworks resembling over-sized microscope slides. They measure two feet high by six feet wide. Each artwork is uniquely created in mouth-blown art glass laminated onto dichroic float glass. LED panels back-light the central "cover slip" section of mouth-blown glass. Click here to see more photos of Macroscape Slides.
new glass
After nearly a year since my last glass project, I felt a stirring to try creating "image glass" again. Collaborating with a master glass blower of true antique window glass, I'm eagerly waiting to see how the first experiments turn out. I'll post photos then.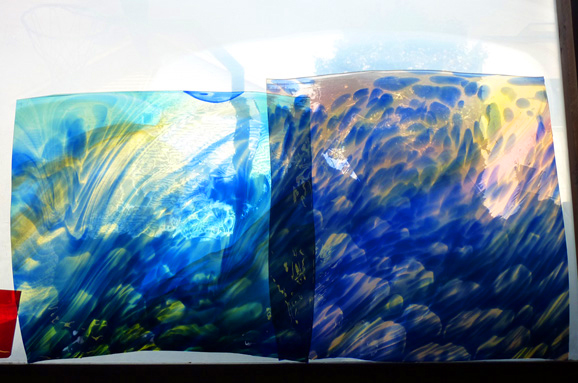 water over stones
The cobalt blue base color with streaky frit and added color has me hooked. The new glass is in the same theme of water over stones, but with some new changes.
artswa announces online registry
the Washington State Arts Commission, also known as ARTSWA, has a new online listing of their public art collection. It is called "My Public Art Portal." It is located at www.arts.wa.gov/public-art/my-public-art-portal. Visitors are encouraged to browse the site. A suspended silk mural I created for Liberty Middle School is listed in the state collection at this site. Search for Illuminated Passage or my name and see what pops up.
featured links


As students, faculty, and visitors enter Gilson Middle School in Valdez, Alaska, they are greeted by a vibrant suspended mural--over 26 feet wide. Read more...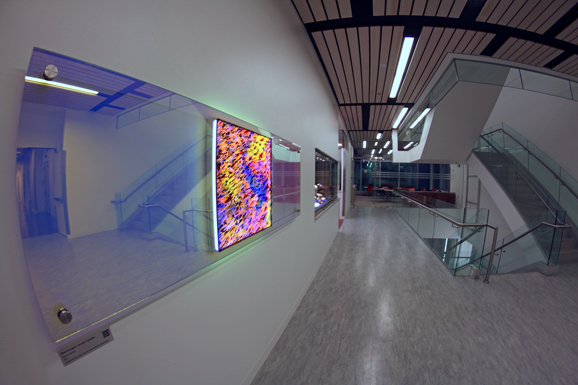 Three new glass artworks resembling over-sized microscope slides measure two feet high by six feet wide. Each artwork is uniquely created in mouth-blown art glass laminated onto dichroic float glass. They are installed in the Margaret Murie Life Sciences Building at the University of Alaska, Fairbanks.

This suspended mural of dye-painted silk measures over 300 square feet. For Liberty Middle School in Spanaway, Washington, it depicts junior high years in a metaphor of a river passing through a canyon.
I love it. It turned out to be all I hoped for and more. Read more...

I continue to collaborate with Seattle glassblower Jim Flanagan to create gently abstracted imagery within colored glass. Click here or on the photo at right to see our most recent sheets of blown glass (and scroll down, as the newest work is near the bottom).

Commissioned for a thriving church in the town of Dunwoody, near Atlanta, Georgia.

This mural in dye-painted silk was commissioned for Katchemak Bay Campus of Kenai Peninsula College of the University of Alaska. Discovery was installed in Homer, Alaska, in June of 2012. Read more...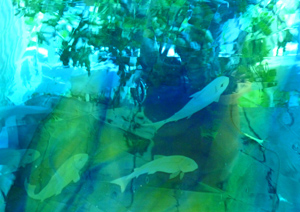 Kenai Peninsula College etched mouth-blown glass public art installation
Click here to read about Generations.
Here is a link to KPC installation photos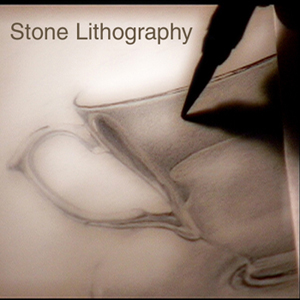 People often ask me how I create a stone lithograph. It's hard to explain in words so I have a short video that shows the process.
Click here for photos and video on stone impressions.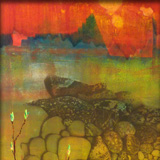 Click here to see photos of ten new images completed in January 2011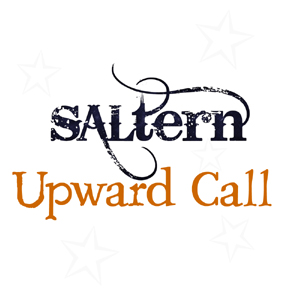 song project - upward call
Read about our spring 2011 kids' pop song project at upward call. Or click on the photo at right to listen to the song or buy it...

silk rivers
Check out my recent river silks inspired by and modeled after the beautiful Fremont antique glass we used for the Kenai Peninsula College installation.


flowering
My Grandma's name, Florence, means "to flower" as in the sense of a blossom. And 2012's flowers were an explosion of color. See photos in her memory...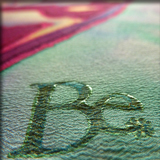 Be silk scarves

Links...
gallery of Be silk scarves
significance in Be-ing
silk care
displaying silk

past journals
fall 2011
summer 2011
summer 2010