art show and sale at lakeside studio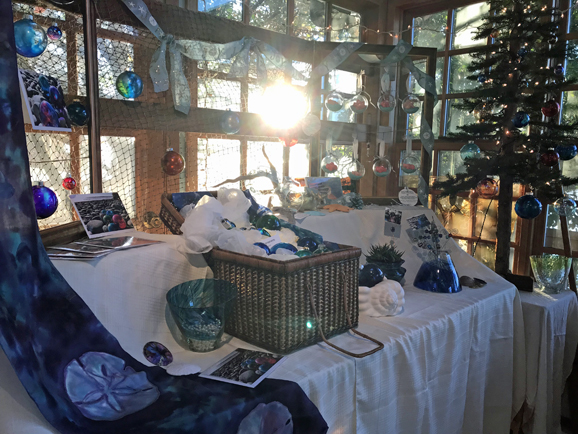 Saturday evening, December 8 between 3PM to 8PM
You, your family, and friends are invited...
in my home-studio on the north shore of Offut Lake
at 4137 116th Avenue SE, Olympia WA 98501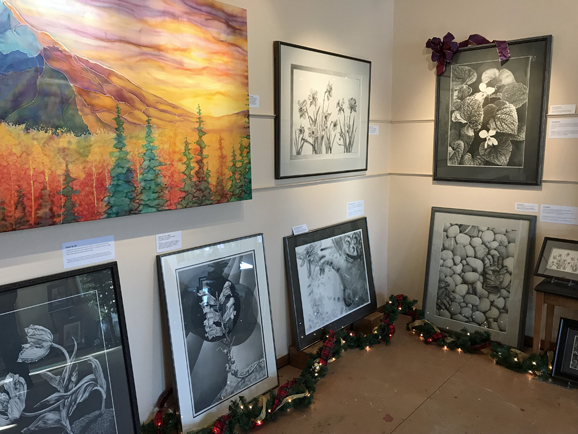 Here below is a summary video (from last year, but similar).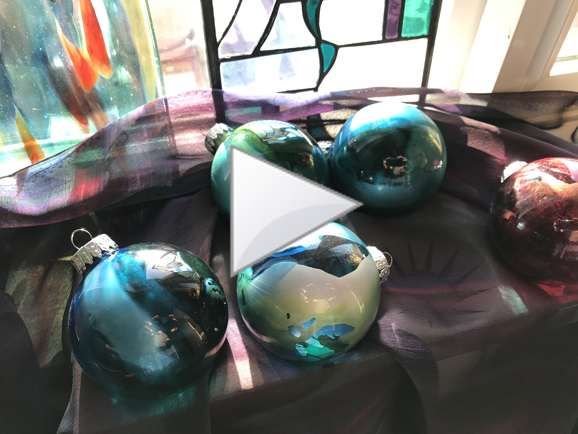 Click here or on photo above to see (last year's) video invitation
offut lake lighted boat parade
Saturday, December 8
View from my studio-home deck
around 6-7pm (weather permitting)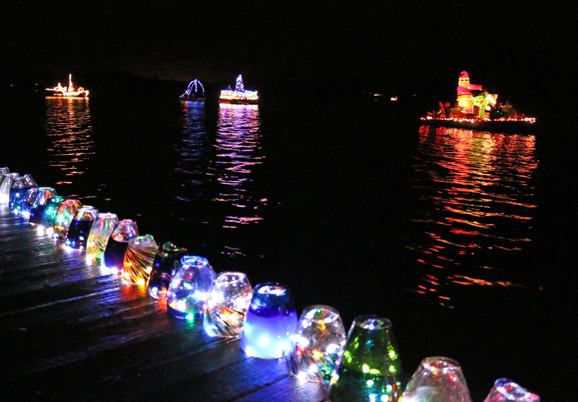 view from our dock, illuminated by blown glass cloches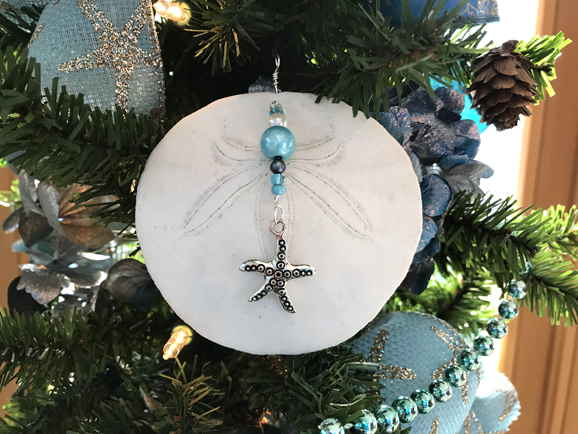 Beaded ornaments made with sand dollars I gathered from Washington's coast (no live creatures taken).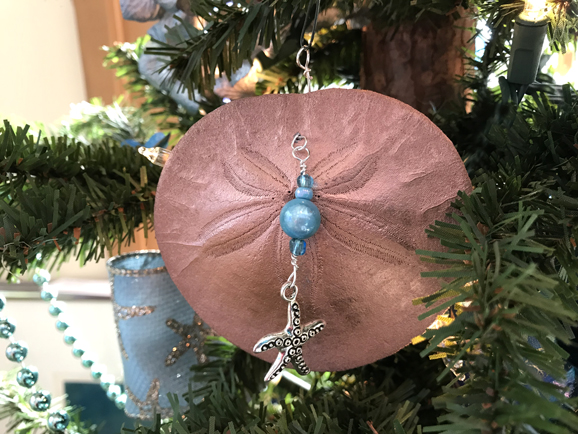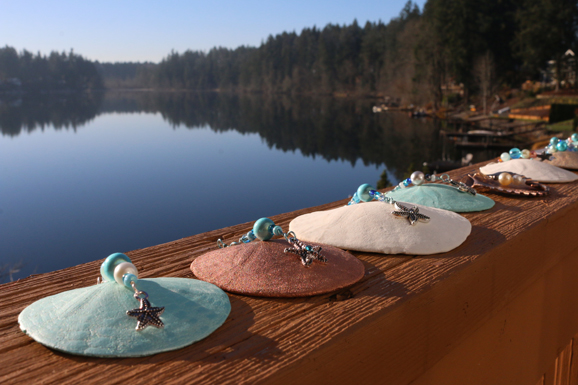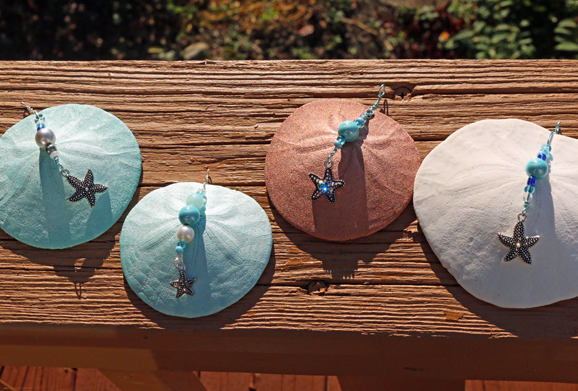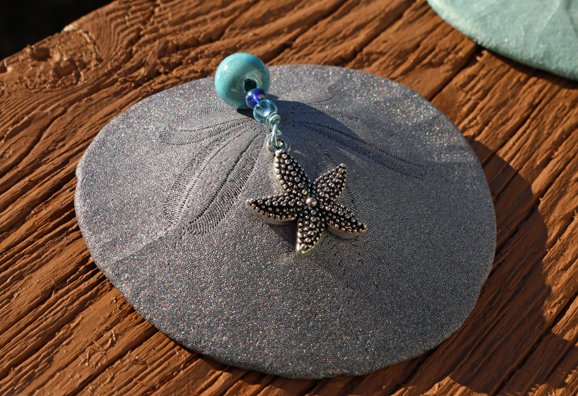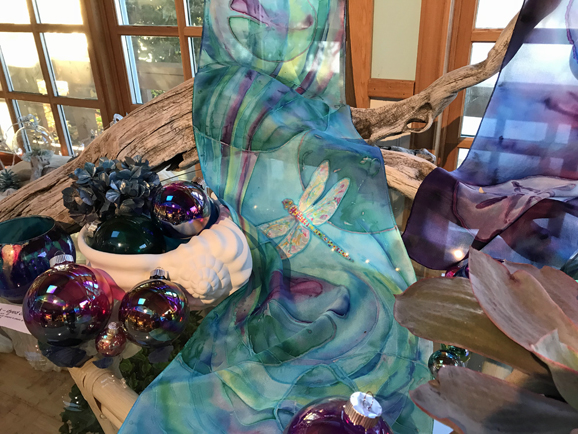 Dye-painted silks amidst glass ornaments painted with alcohol inks.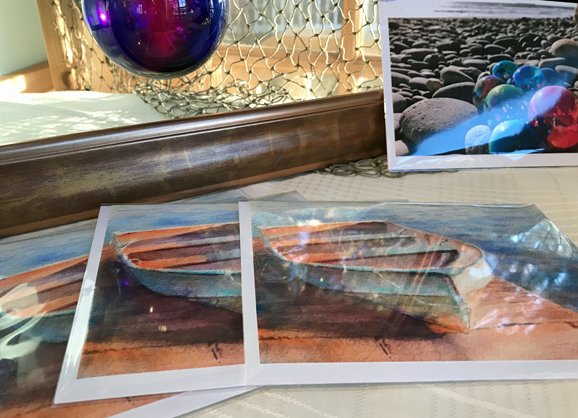 greeting cards from watercolor art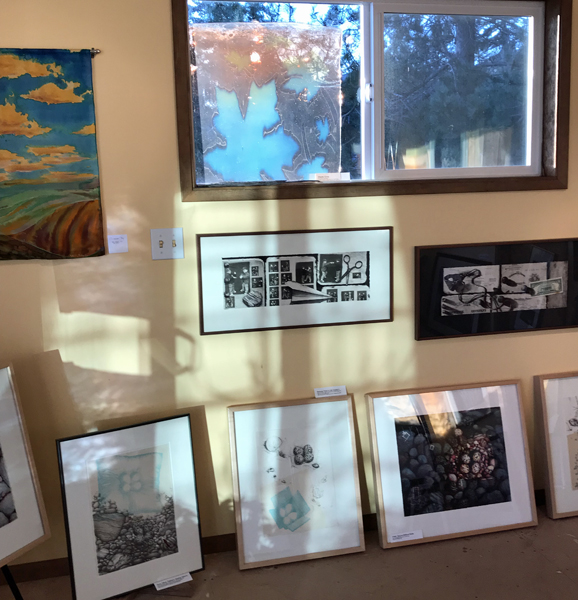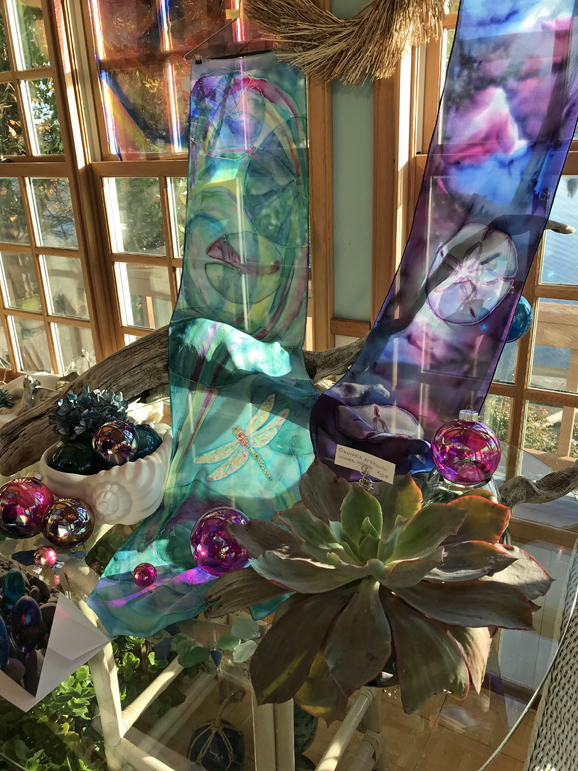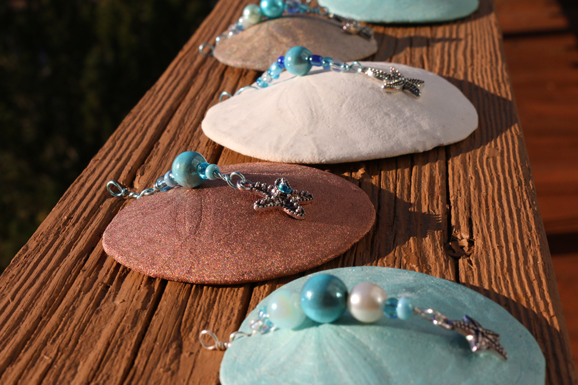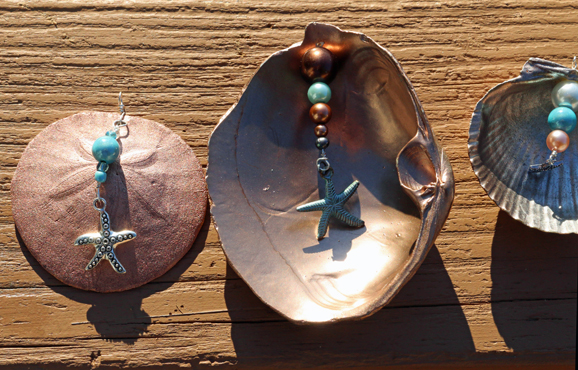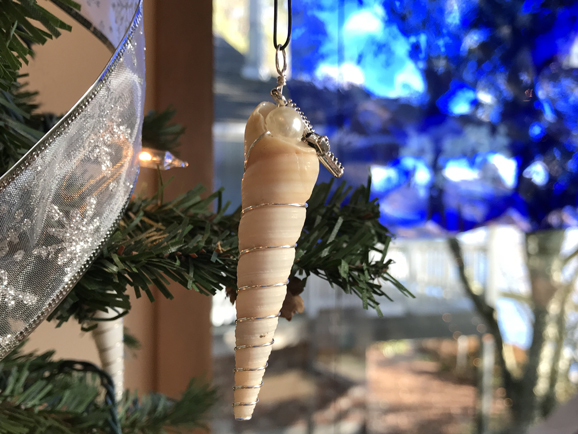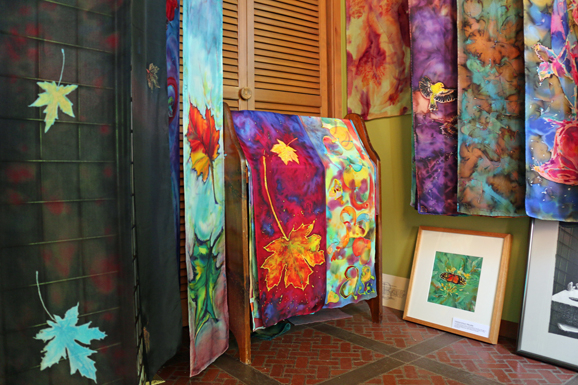 a full gallery ~ many years of art making
See original art in many media
Dye painted silk
Oil painting
Pastel painting
Stone impressions (ink in cotton)
Watercolor paintings (framed and unframed)
Art glass

You'll also find hand-made gift items including
silk scarves
small, original paintings,
hand-painted glass ornaments,
blown glass garden cloches
printed art greeting cards
and more

Credit cards, checks, and cash accepted.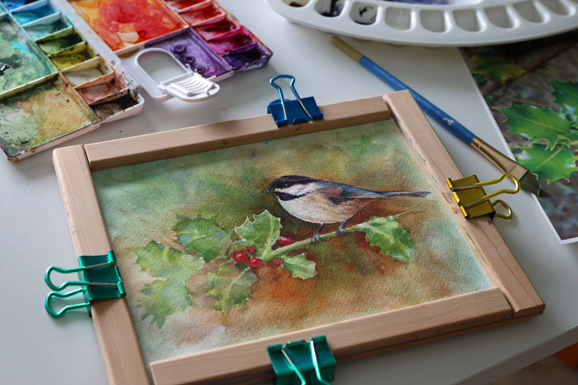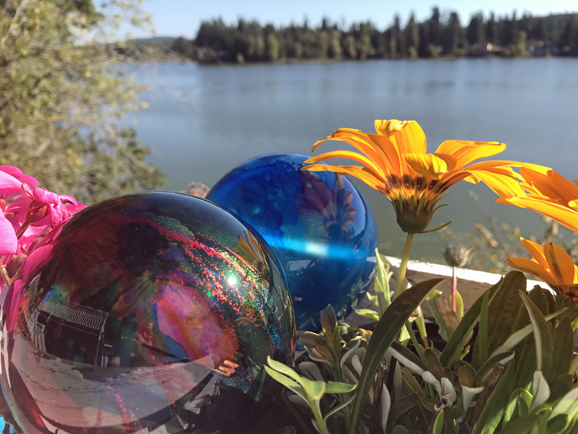 alcohol ink painted glass ornaments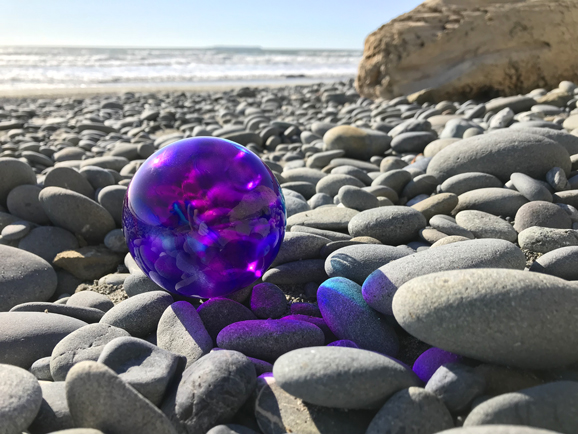 I enjoyed painting glass ornaments at the beach - beautiful light and setting.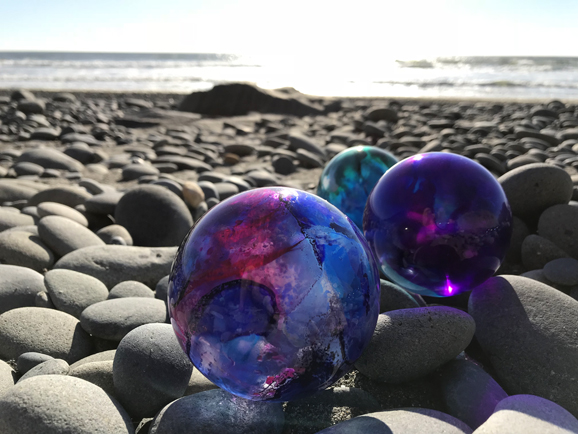 Some of these silks sold at the last show...but I've got more.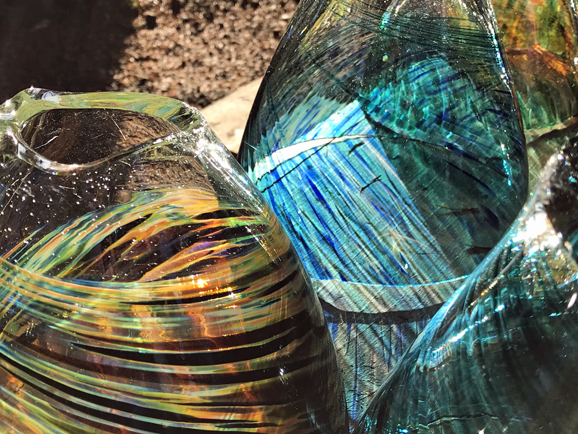 Mouth-blown glass cloches make decorative garden art, luminarias, and protective "huts" for tender plants.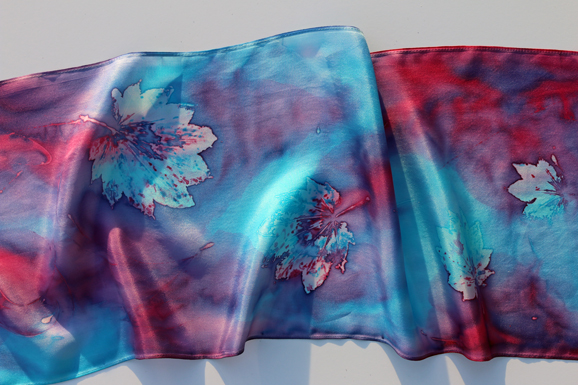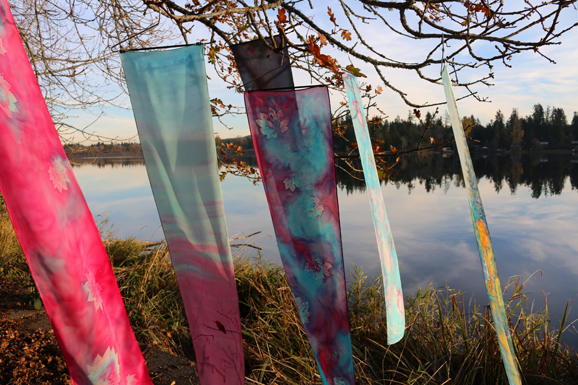 Nine new silk scarves hung safely in my oak tree "rack" between photographing them individually. The effect was striking.
previous events
art show & sale at lakeside studio
all new watercolor paintings in a theme of "home"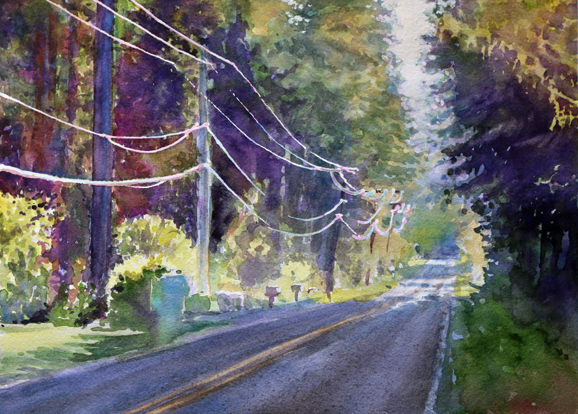 warm thanks
BIG thanks to all who showed support to me in various ways during this painting challenge, and during the studio exhibition the last weekend of April 2018.
Saturday had a quiet pace.
On Sunday, I was overwhelmed (in a good way). Wish I had even more time with each guest.
And special thanks to T.T. for the Cougar Gold Cheese from WSU's Ferdinand's Creamery.
responses

an artist friend's words
"When I heard that the theme of your new paintings was 'home,' I thought of things domestic. However, your paintings are anything but domestic. They are alive and almost other-worldly in expression!"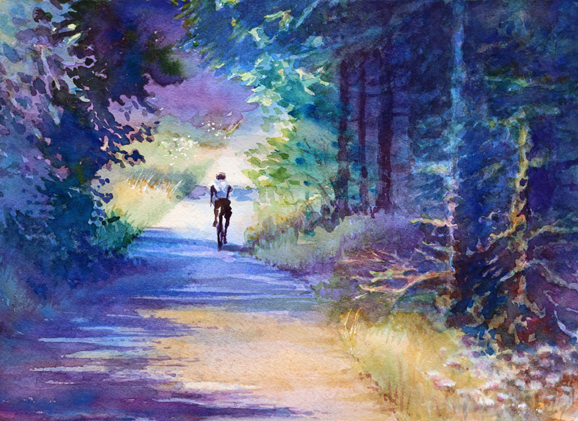 from the guest book...
"Your watercolors break the light spectrum apart in the most magical way!"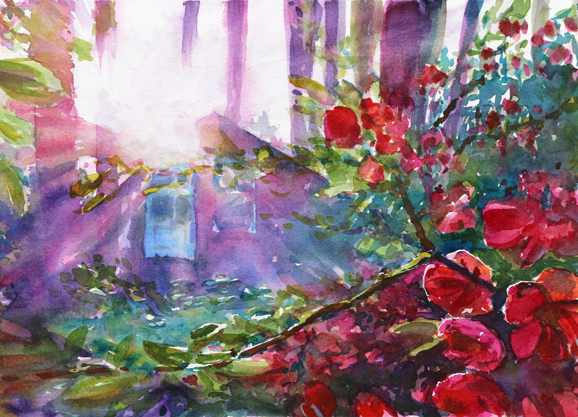 art chat regarding observation in creative process...
"Perhaps intentionally noticing helps us become more present in our own lives - like children."
home ~ fifty days of painting
Beginning on March 9th, I challenged and permitted myself to paint almost daily for fifty days. I'm painting in a theme of "home" with imagery from my daily life here on Offut Lake. Read more about 50 Days of Painting...
My fifty day painting challenge ends on Friday April 27, the day before the show. Come see my learning curve in a progression of small paintings in water media. Maybe buy one for your home, or for your mom. Mother's Day is coming soon.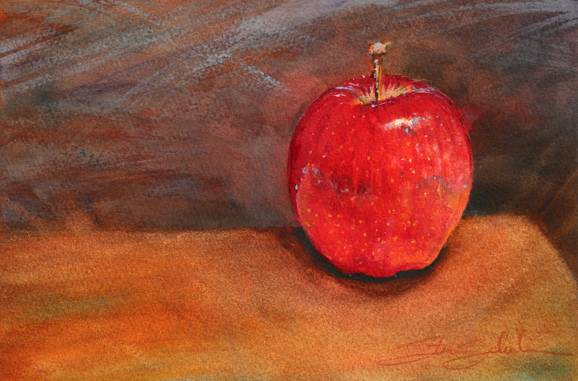 Painting #1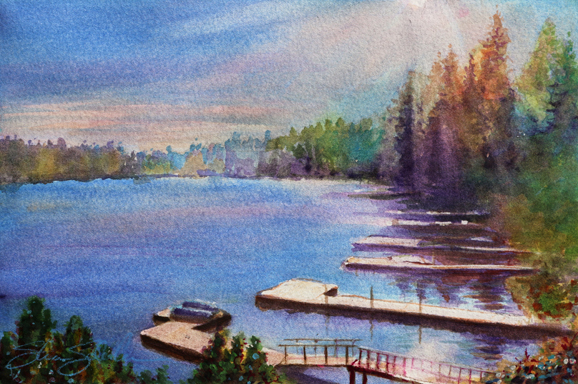 painting #2
video below of inspiration for painting...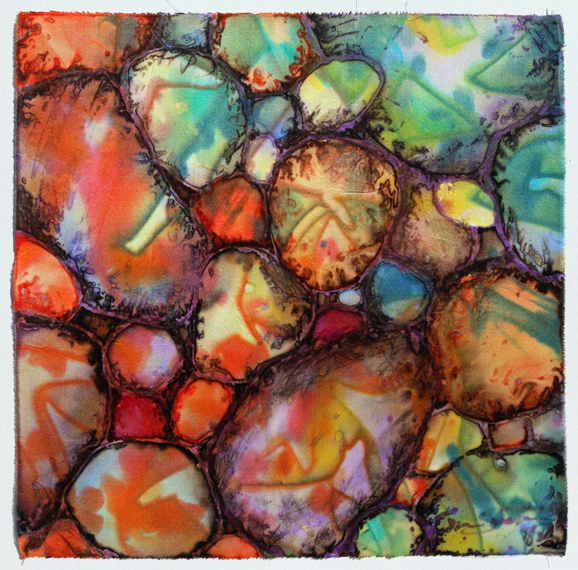 in dye-painted silk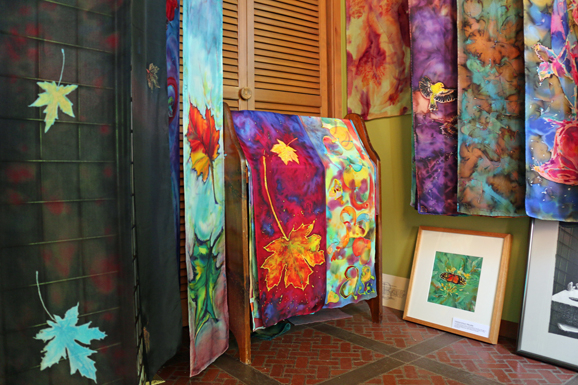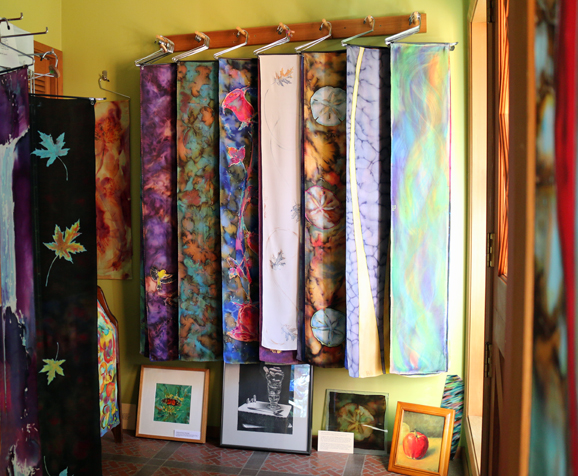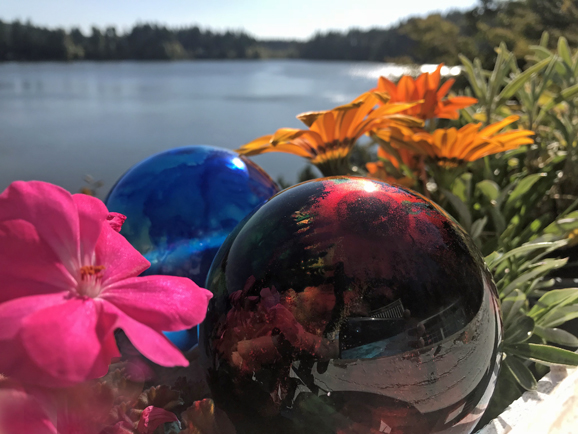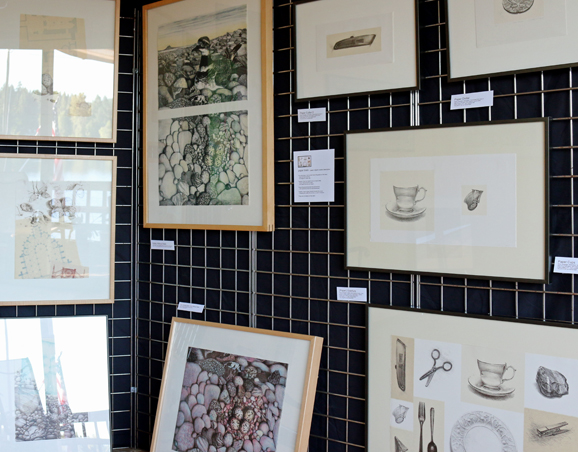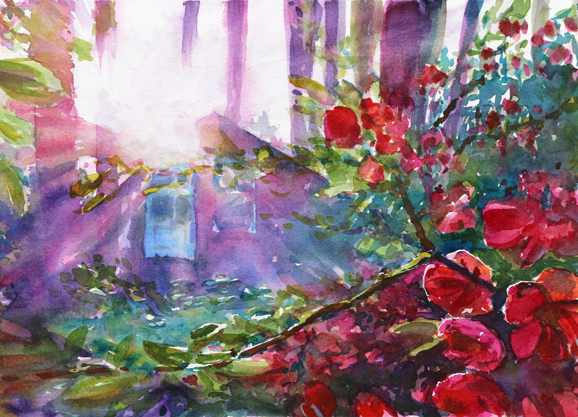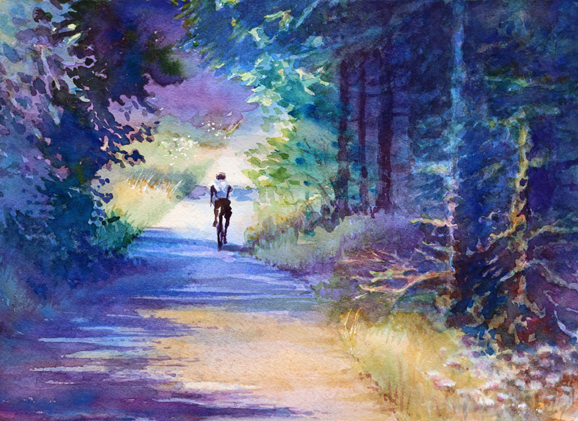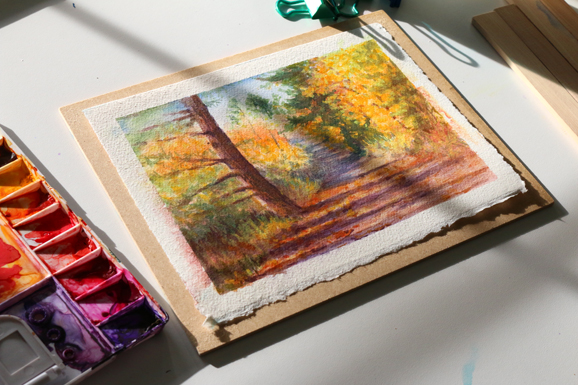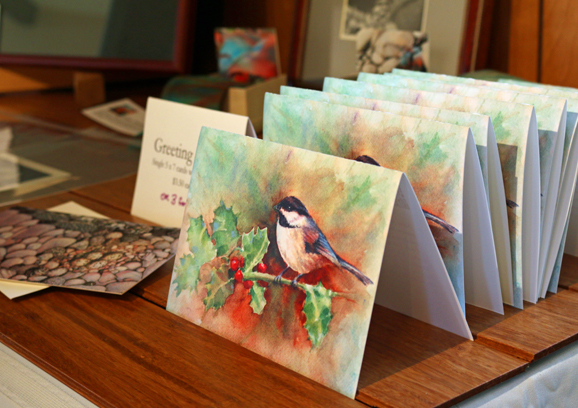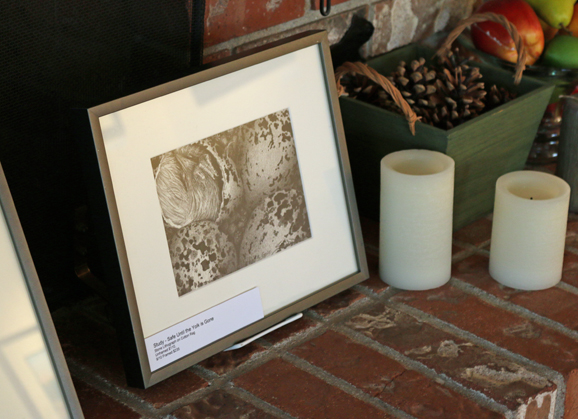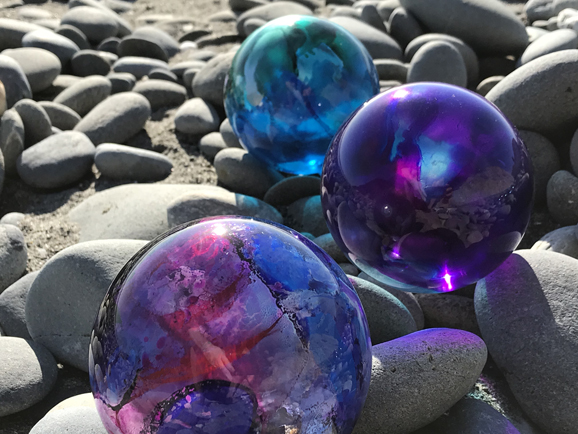 alcohol ink effects in glass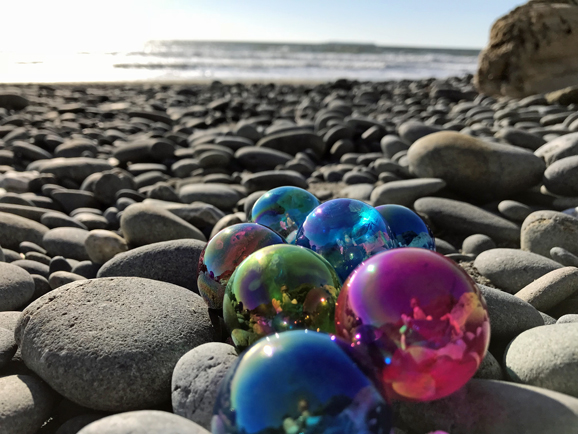 previous events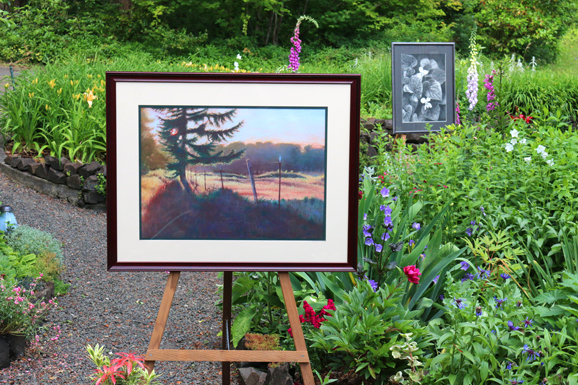 Click on the photo above for a photostory on the July 2017 Art in the Gardens show.