studio art show - winter 2022-23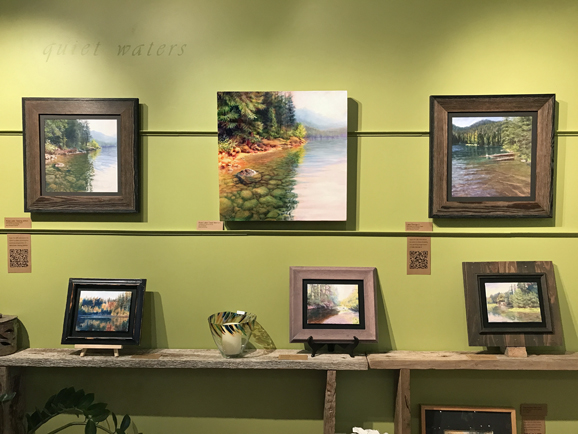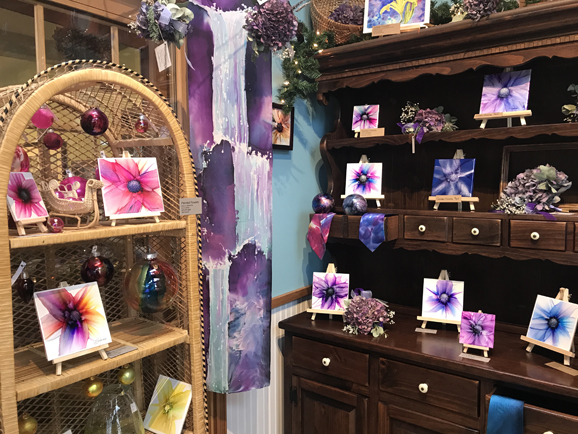 brimming with art and gifts
Enjoy browsing through five plus rooms of fine art, wearable art, and gifts crafted from treasures gathered from garden, woodlands, and seashore.
You're invited...
through January 2023 by appointment
Call my landline phone (at page bottom) to arrange a visit.
Visit my lakeside home-studio at
4137 116th Avenue SE, Olympia, WA 98501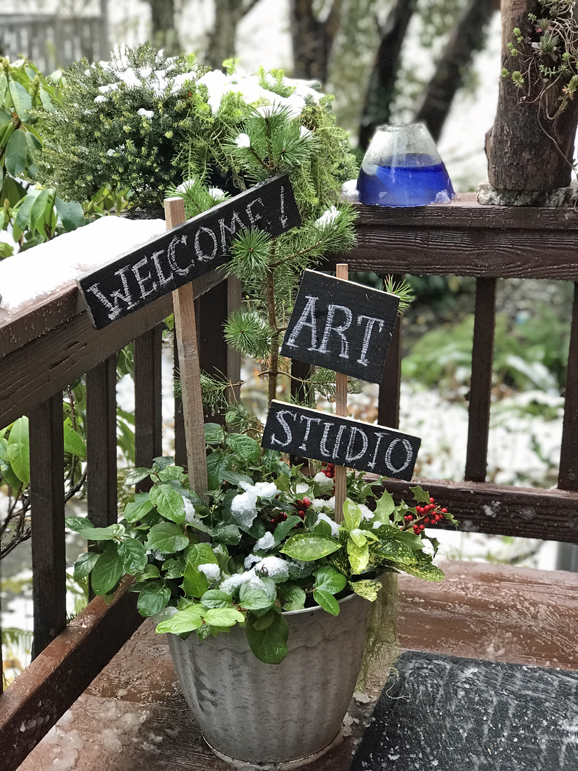 Click here or the photo at left to see photos of the show.
I'm so pleased to have my studio open again this year.
If you live nearby, do come visit. :)
~ Steve
healthy holidays
For a clean, safe studio for everyone young and old, we're still sanitizing hands and wearing face coverings.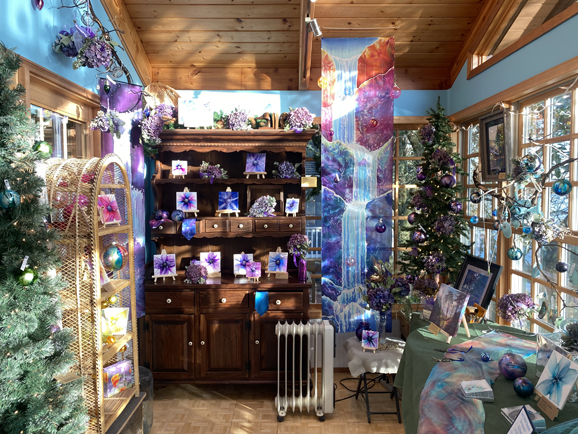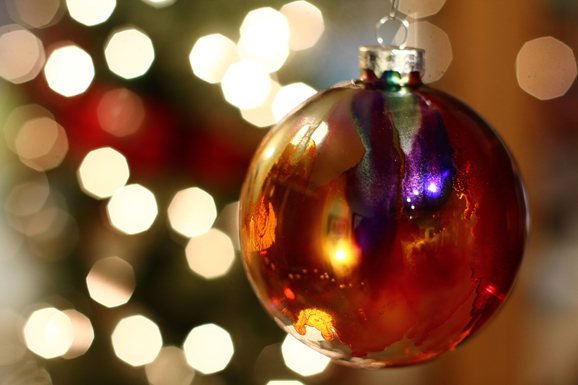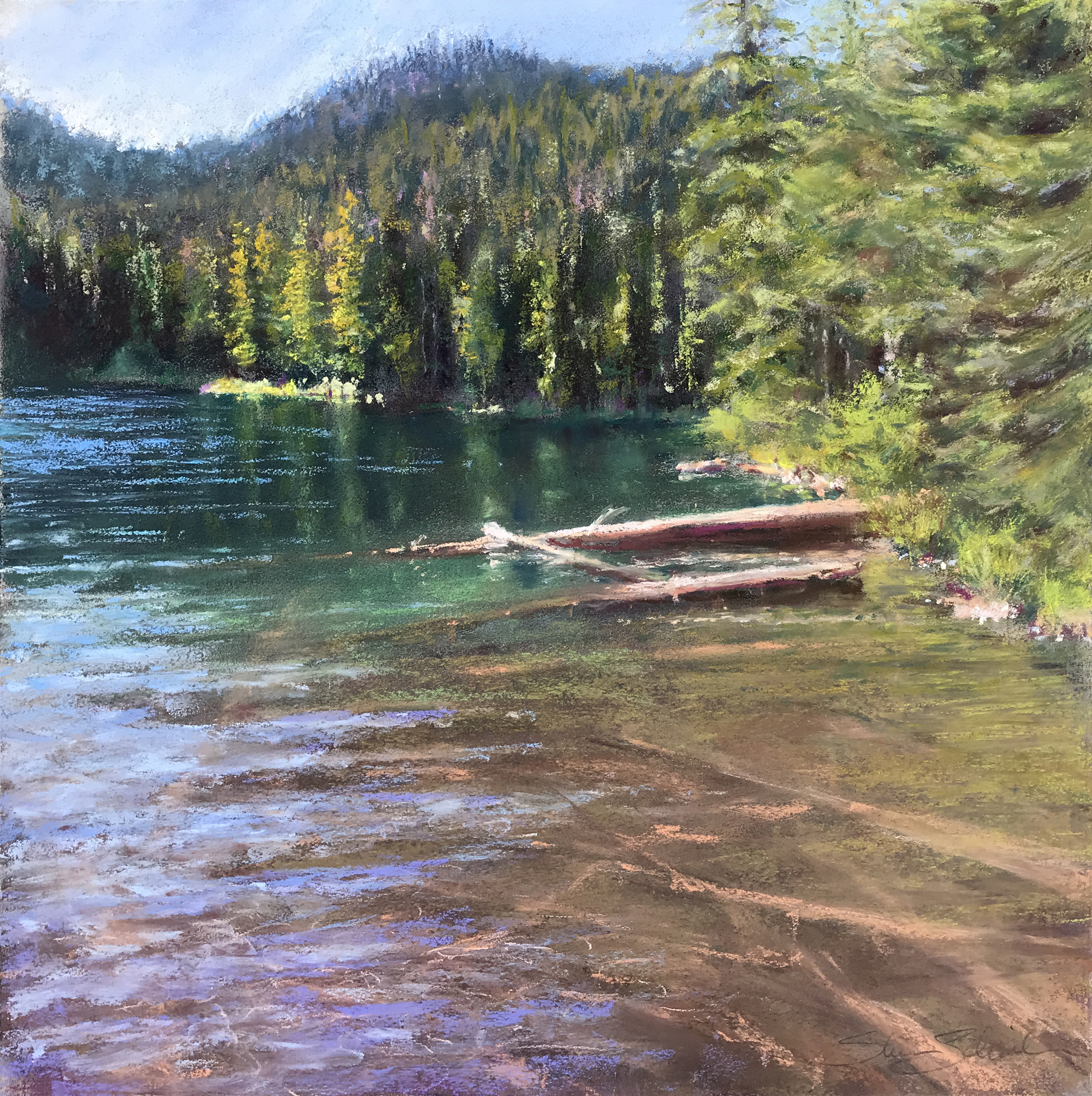 Purchase new paintings online at www.dailypaintings.com and artist search for Steve Scheibe.
other art shows and events
art year-round
My art is always for sale online year-round.
Some of my art is here on this website. Click on an art medium at right to see more.
Many more watercolors, pastels, and oil paintings are on sale on my gallery pages at www.dailypaintworks.com.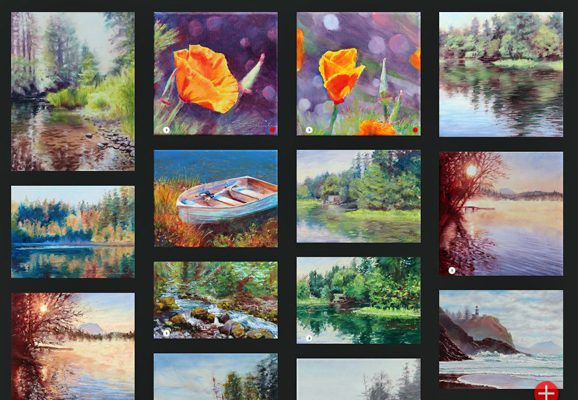 Click the photo above to see each painting up close at my DailyPaintworks.com webpage.
select past art shows and events

I had five decorated rooms brimming with handmade art: unique, hand-made gifts, living art, succulents, cards, glass, silks, giclees, original watercolors, pastels, stone lithographs, original oil paintings, and more.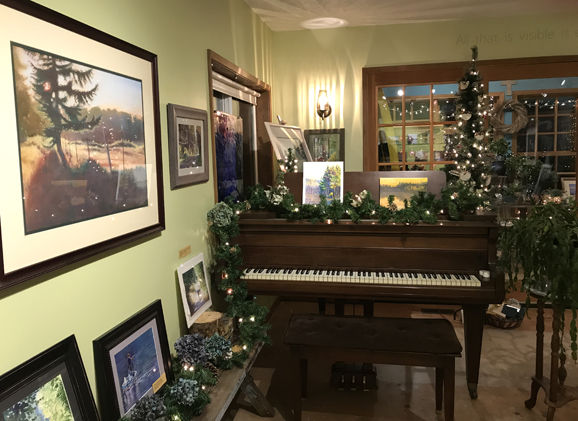 Click the photo to see the previous Winter Art Studio Online Show.
This studio art show was scheduled for April 25 & 26, but was interrupted by a pandamic so it became...
Click here to see this online studio art show and sale.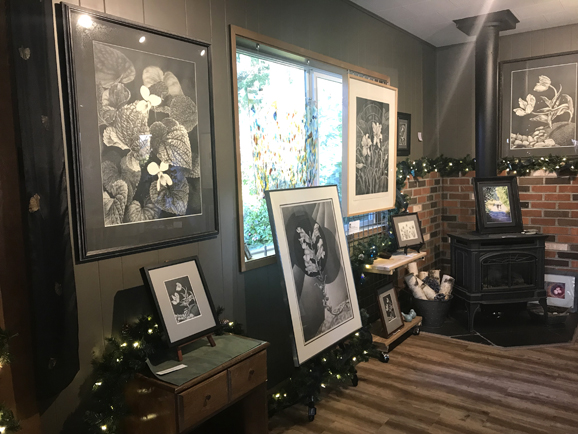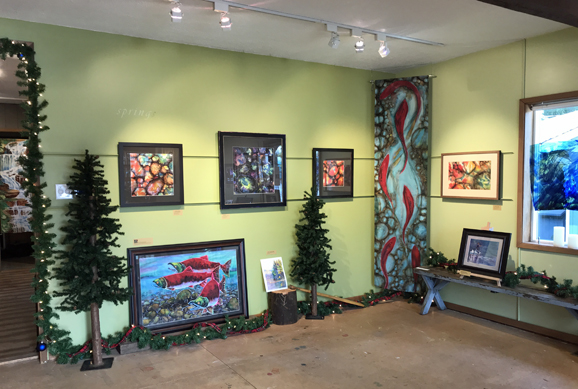 Click on the photos above to see more fall/winter studio art show and sale.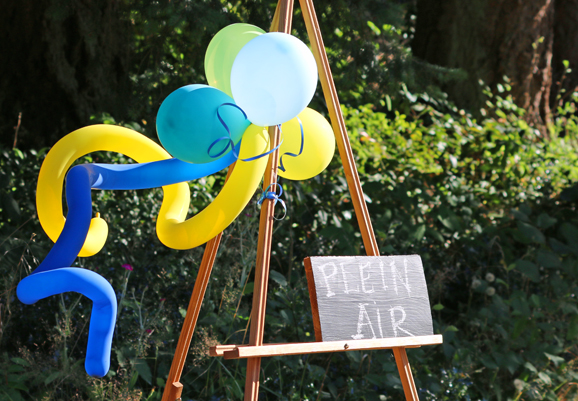 Click here or on photo to see more on plein air in the gardens.