art in every season
art show and sale at lakeside studio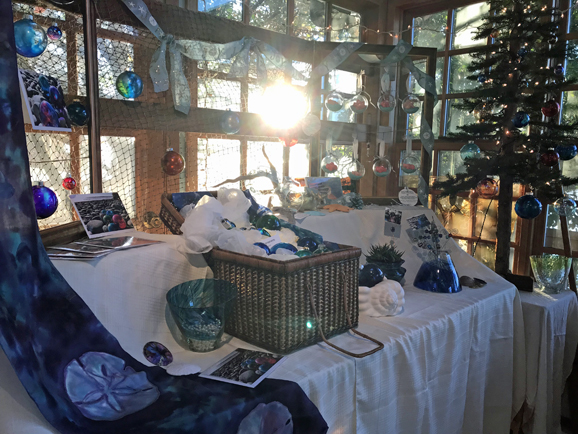 Saturday November 23, between 10AM & 8PM
Sunday, November 24, between 1PM & 5PM

You, your family, and friends are invited...
in my home-studio on the north shore of Offut Lake
at 4137 116th Avenue SE, Olympia WA 98501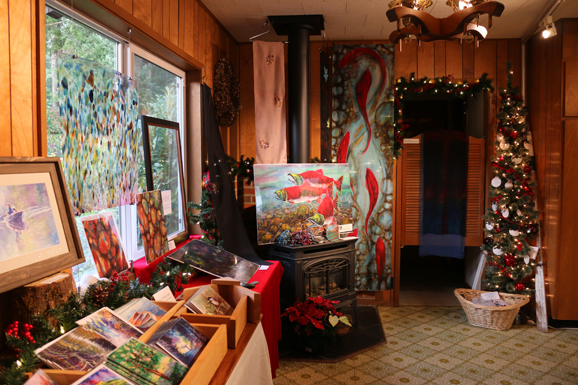 Here below is a summary video (from a previous year, but similar).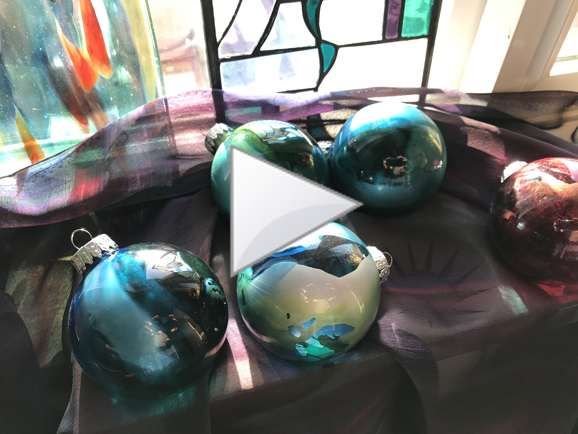 Click here or on photo above to see (last year's) video invitation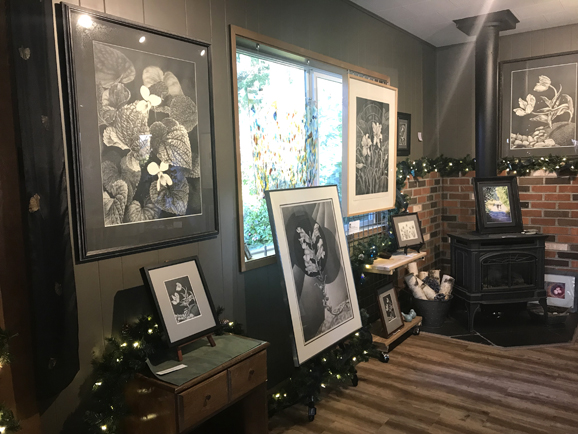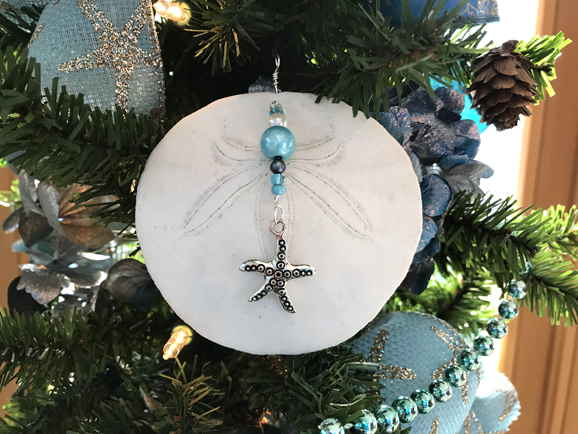 Beaded ornaments made with sand dollars I gathered from Washington's coast (no live creatures taken).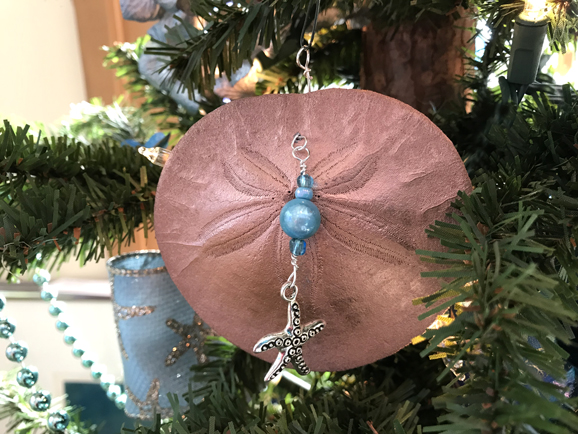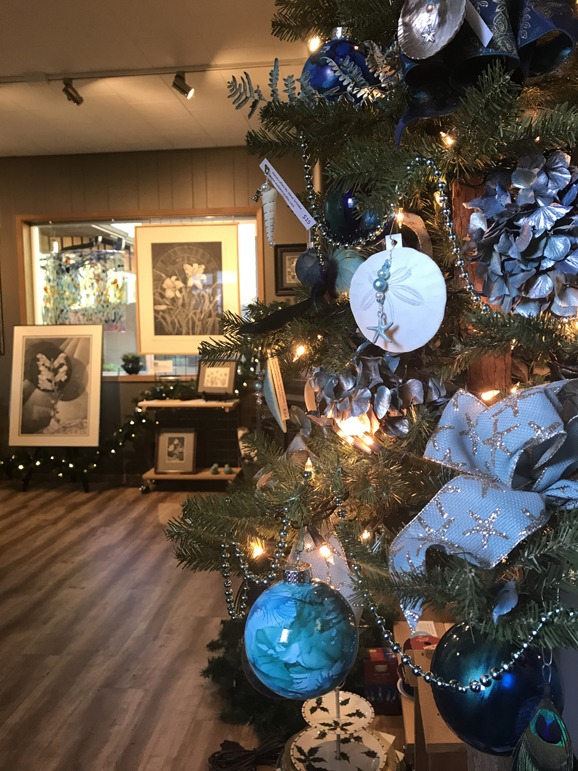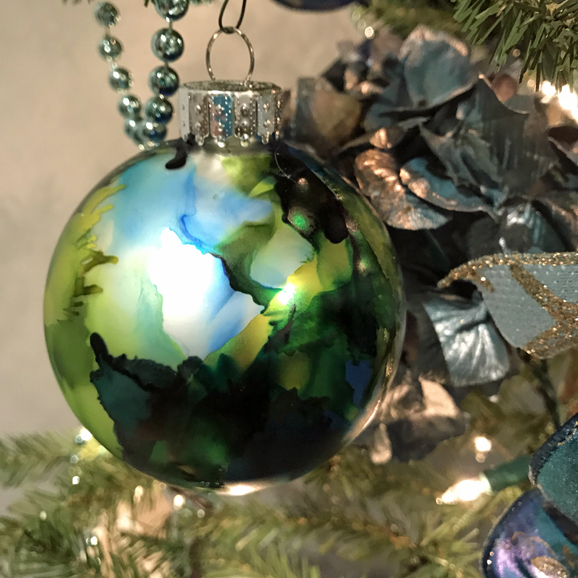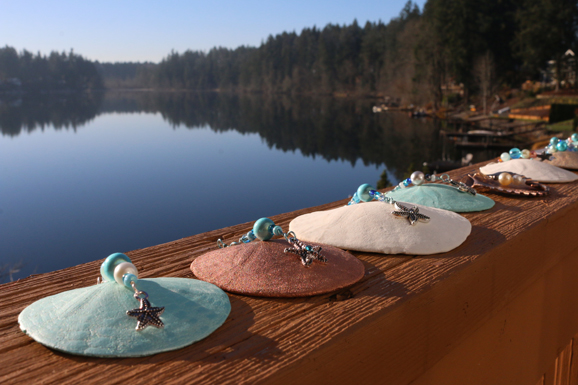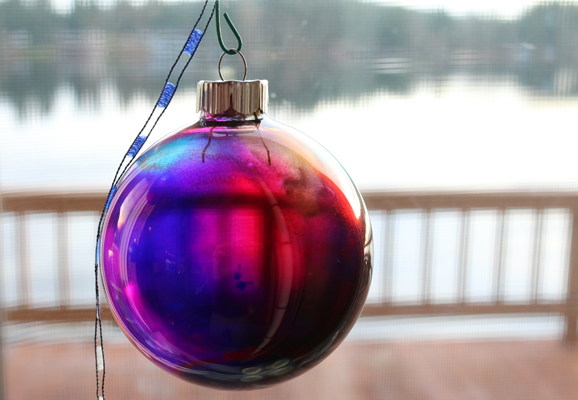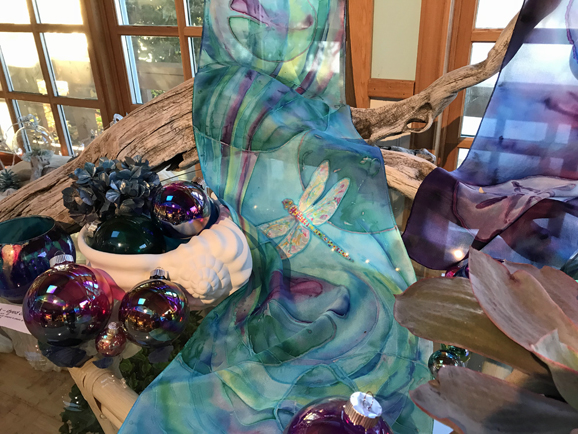 Dye-painted silks amidst glass ornaments painted with alcohol inks.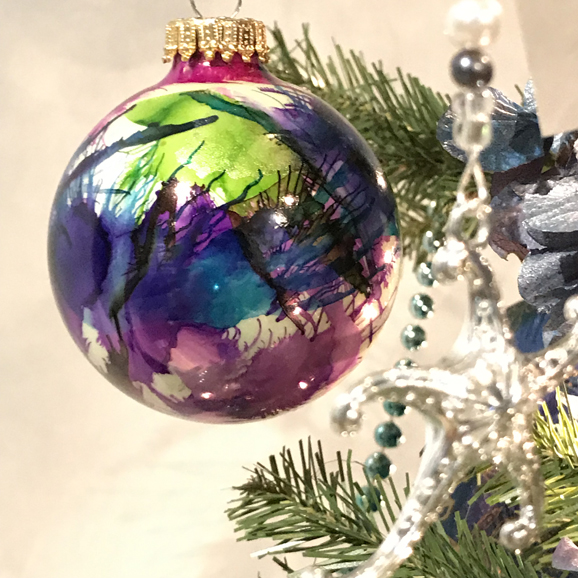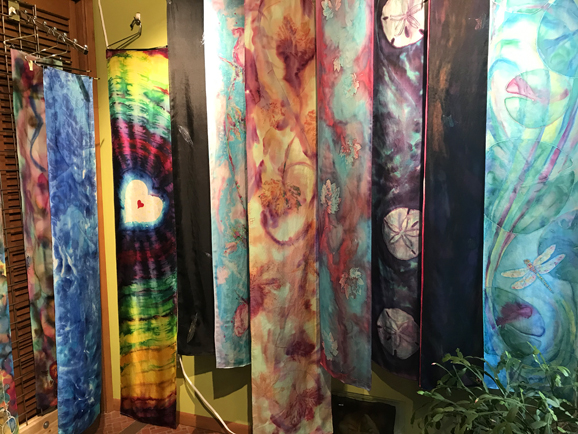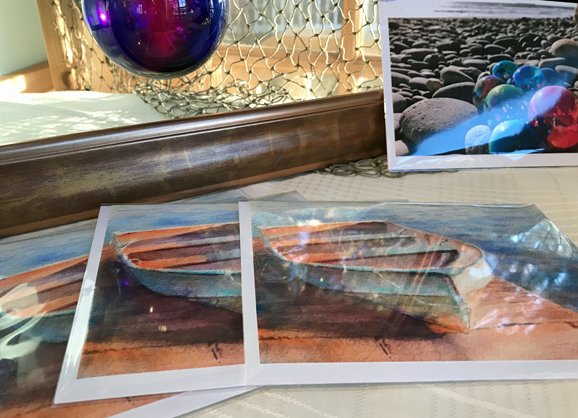 greeting cards from watercolor art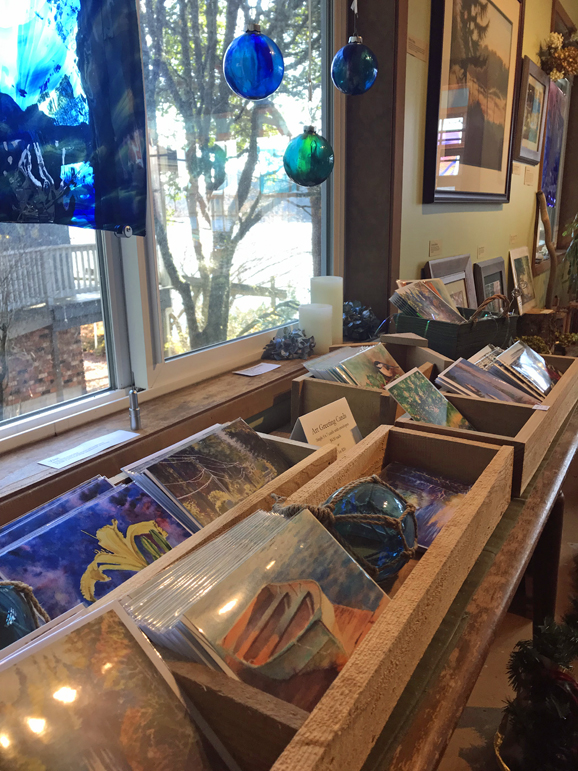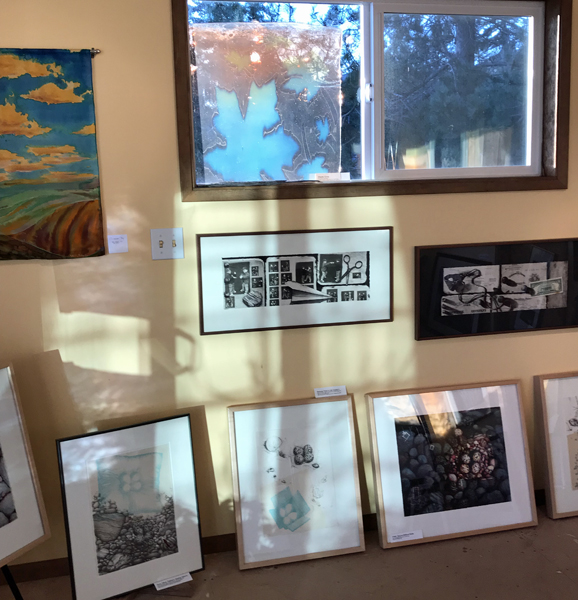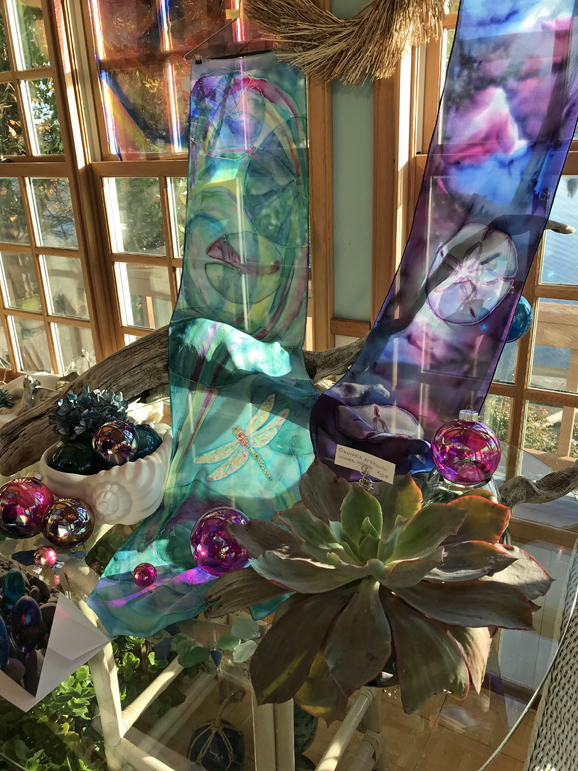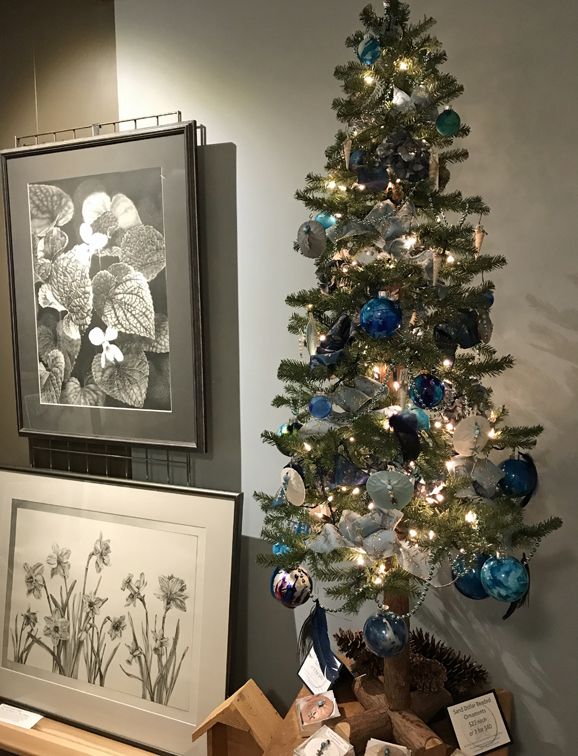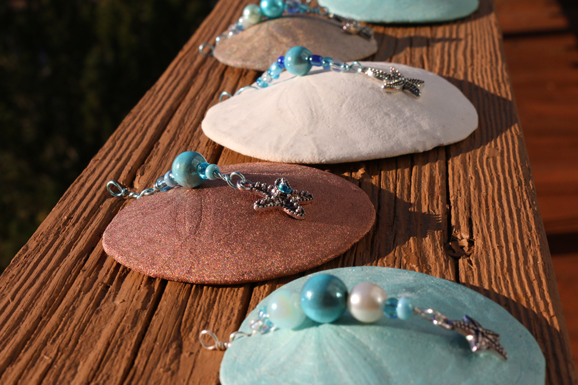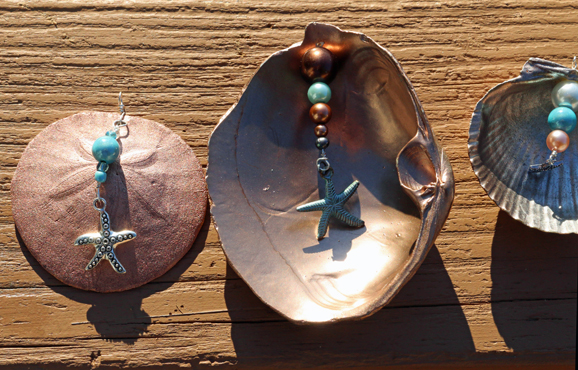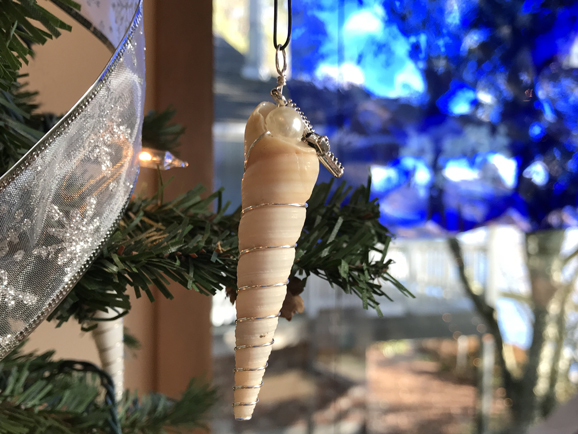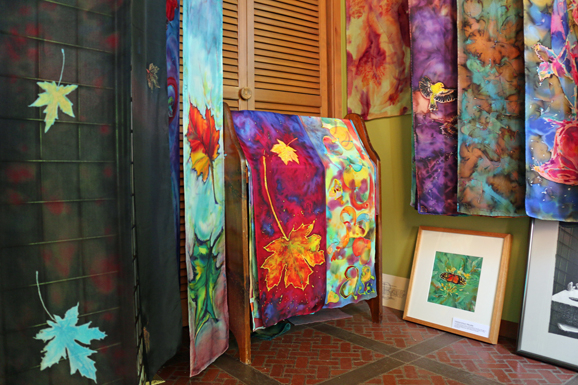 rooms full of art ~ many seasons of art making
See original art in many media
Dye painted silk
Oil painting
Pastel painting
Stone impressions (ink in cotton)
Watercolor paintings (framed and unframed)
Art glass

You'll also find hand-made gift items including
decorative succulents (living)
silk scarves
small, original paintings,
hand-painted glass ornaments,
beaded sand dollar ornaments
beaded sea shell ornaments
blown glass garden cloches
printed art greeting cards
and more

Credit cards, checks, and cash accepted.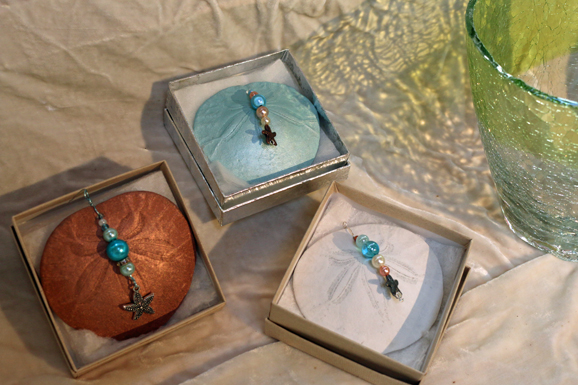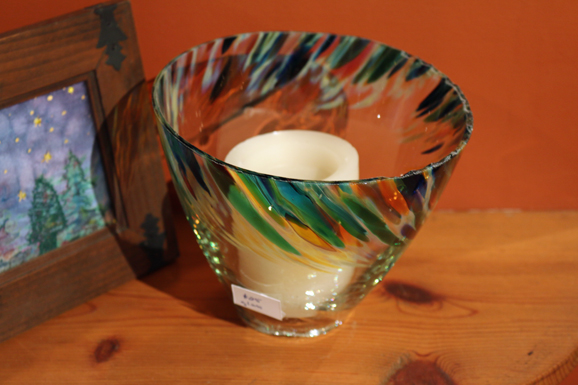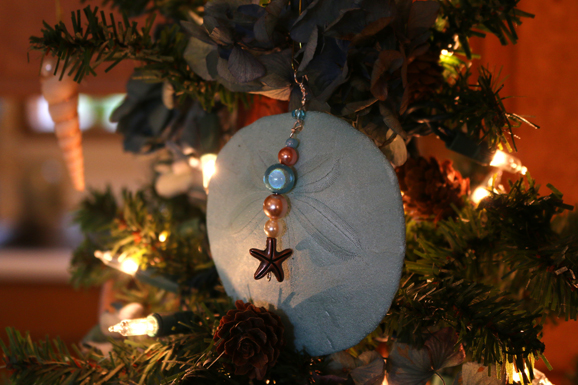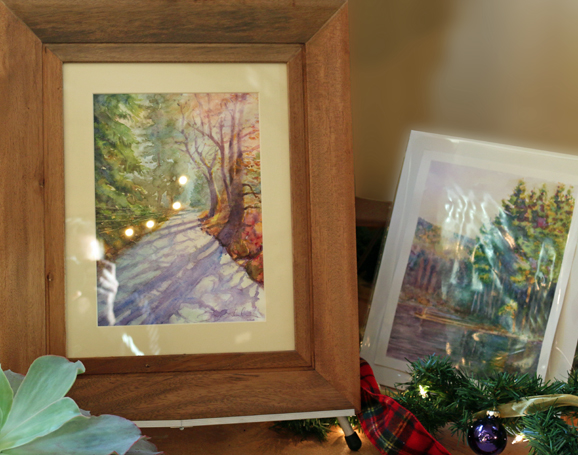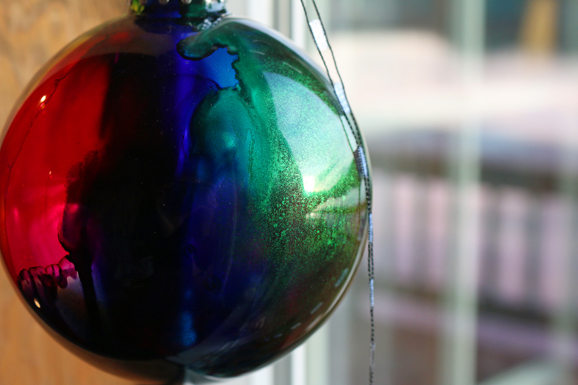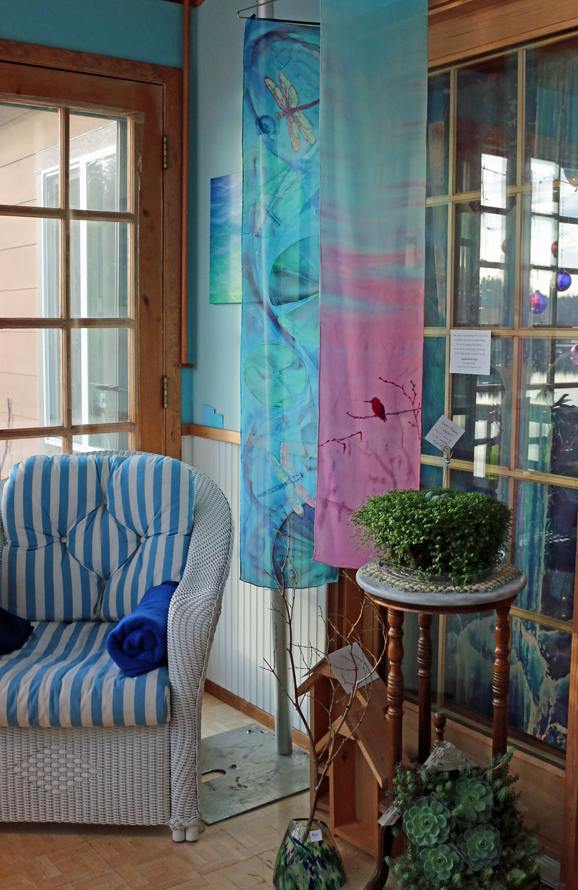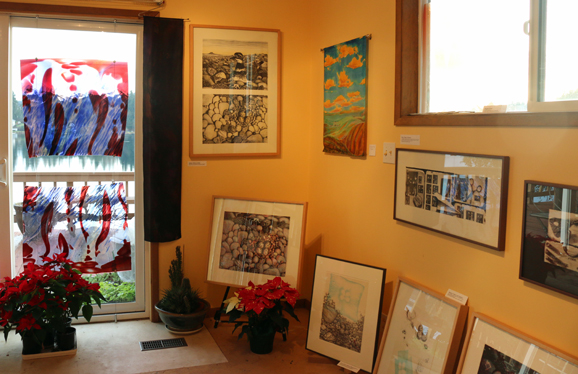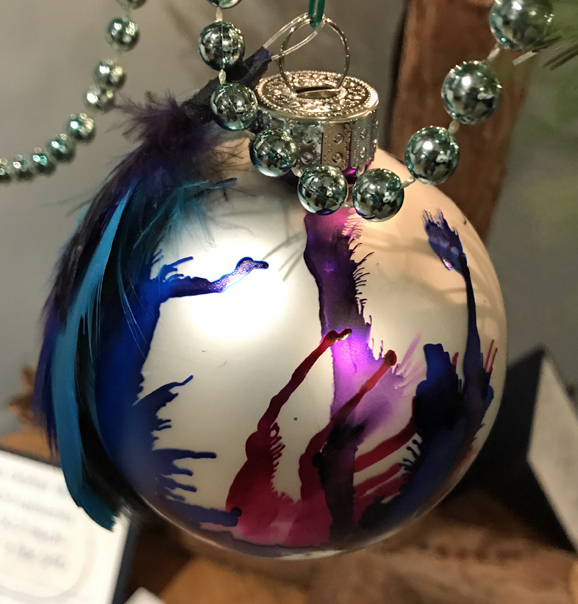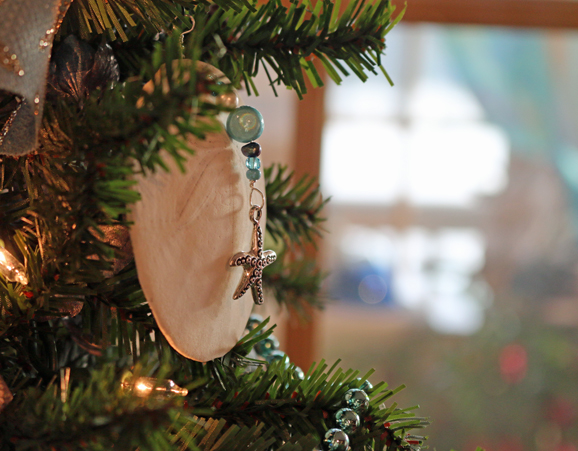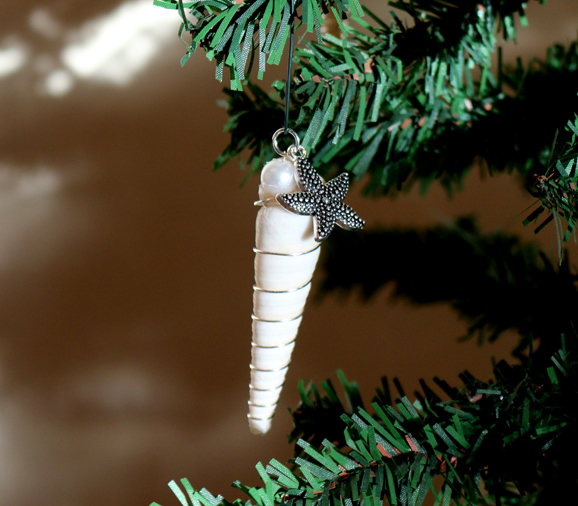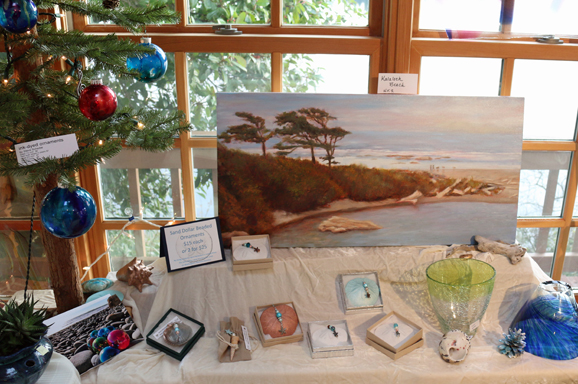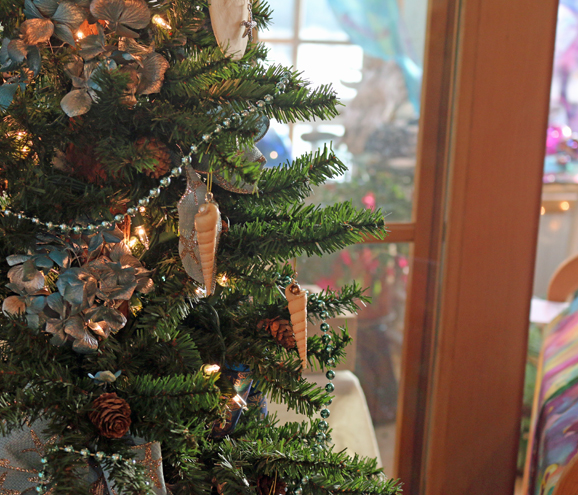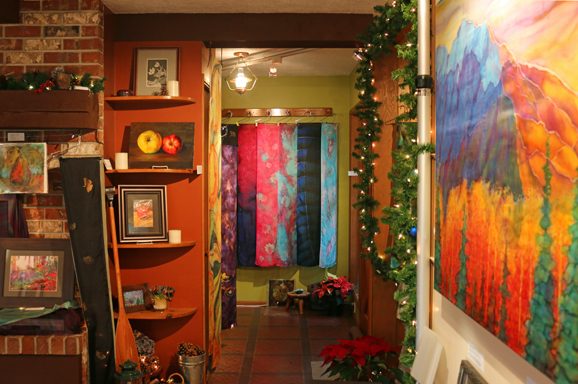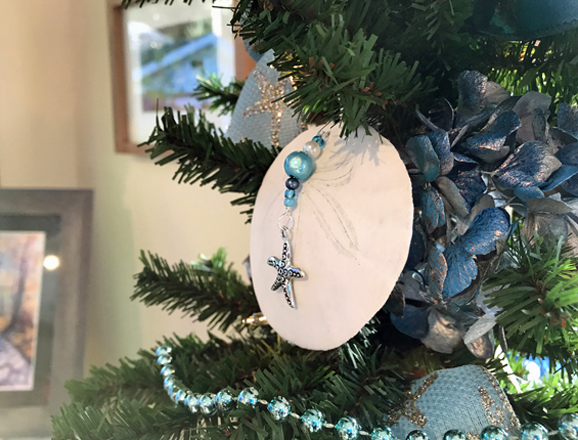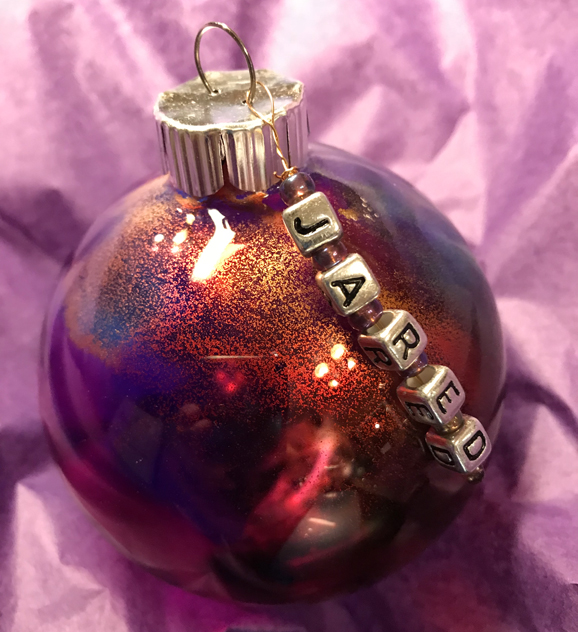 A gift idea ~ personalize hand-painted glass with bead letters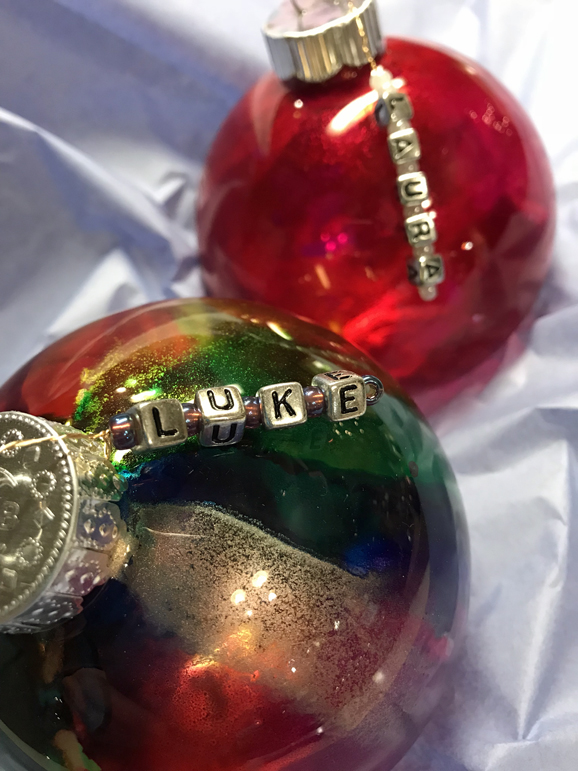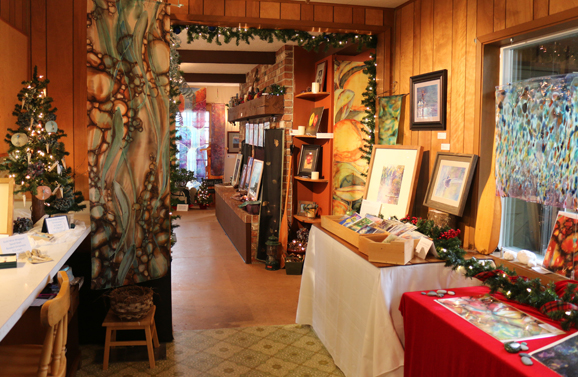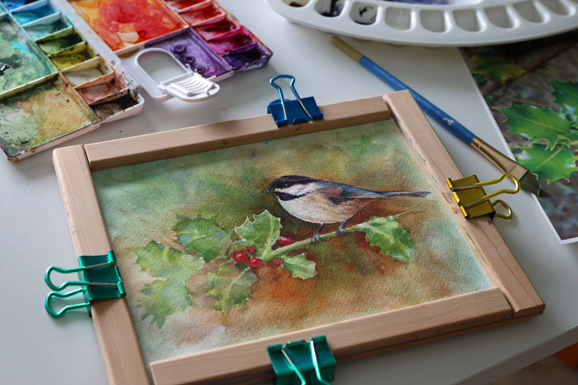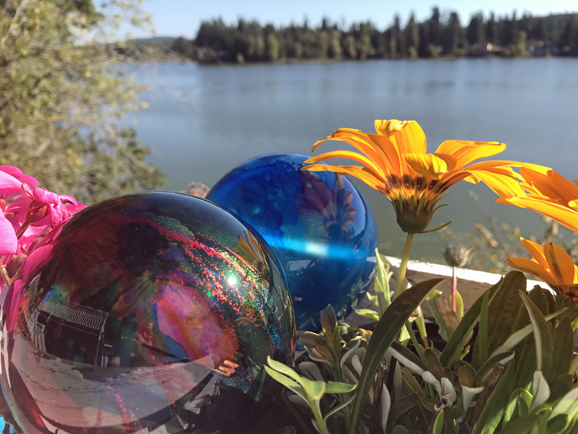 alcohol ink painted glass ornaments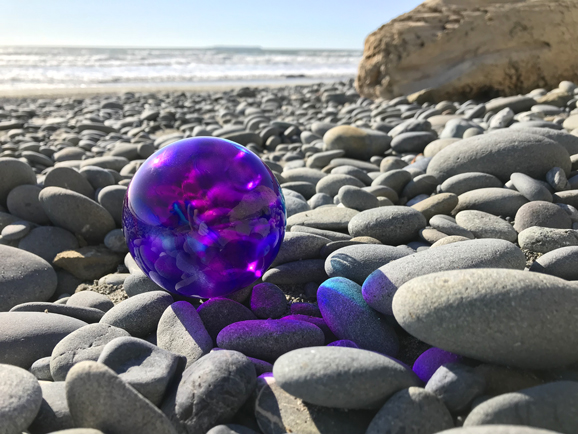 I enjoyed painting glass ornaments at the beach - beautiful light and setting.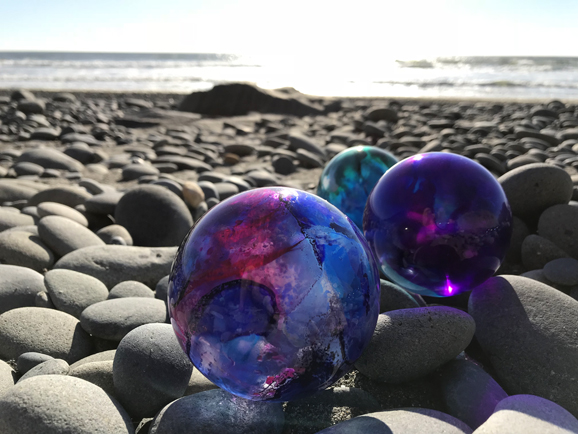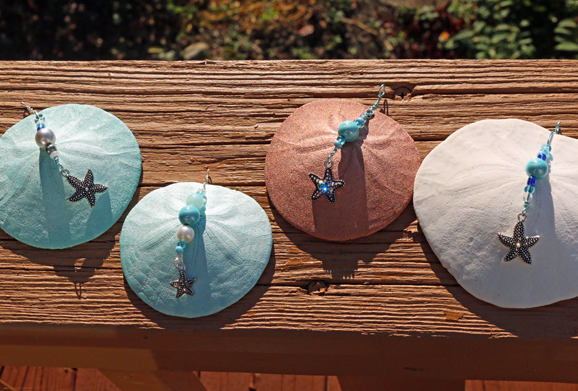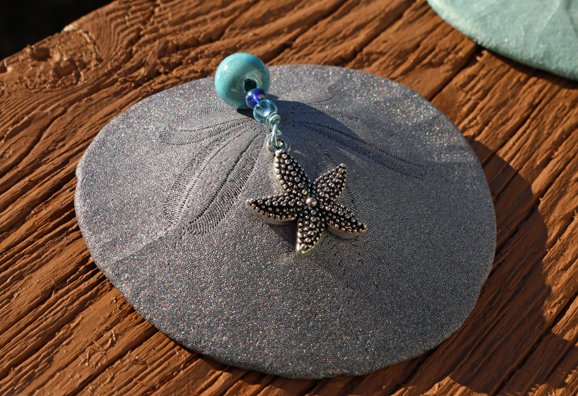 Some of these silks sold at the last show...but I've got more.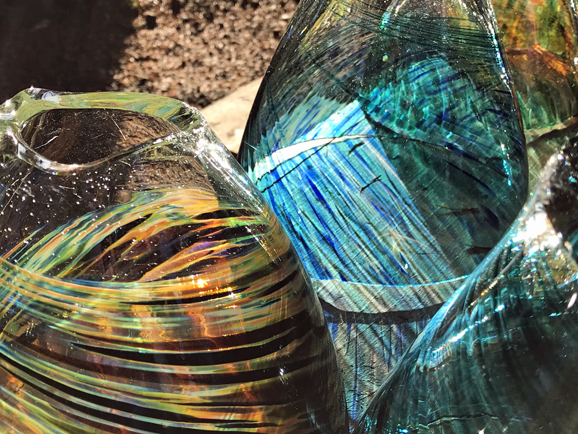 Mouth-blown glass cloches make decorative garden art, luminarias, and protective "huts" for tender plants.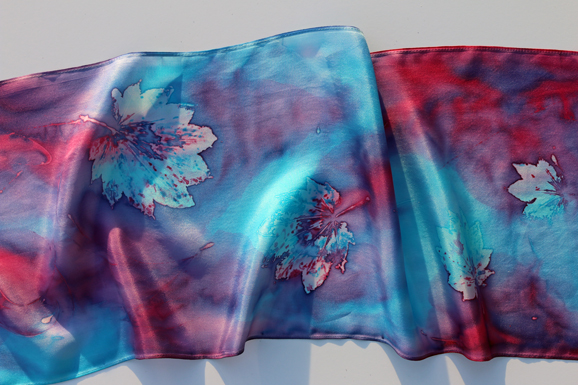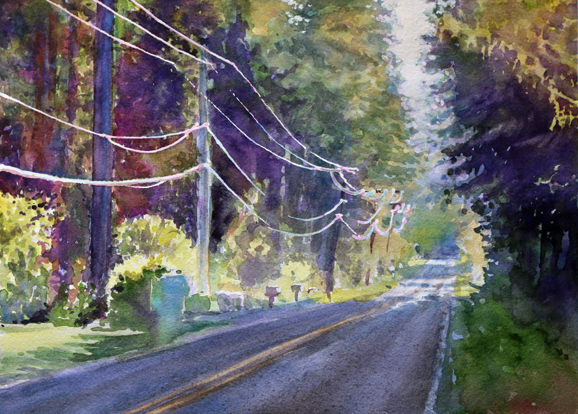 responses to watercolors

an artist friend's words
"When I heard that the theme of your new paintings was 'home,' I thought of things domestic. However, your paintings are anything but domestic. They are alive and almost other-worldly in expression!"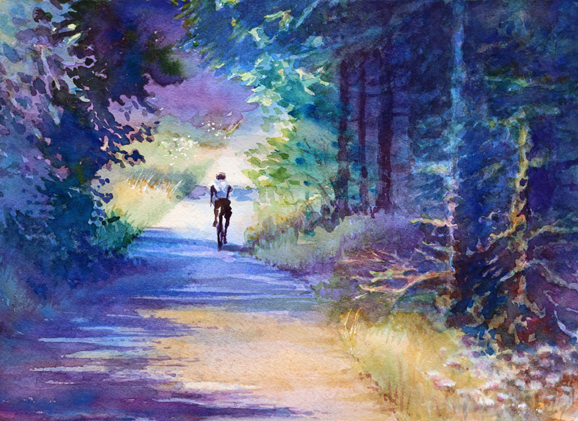 from the guest book...
"Your watercolors break the light spectrum apart in the most magical way!"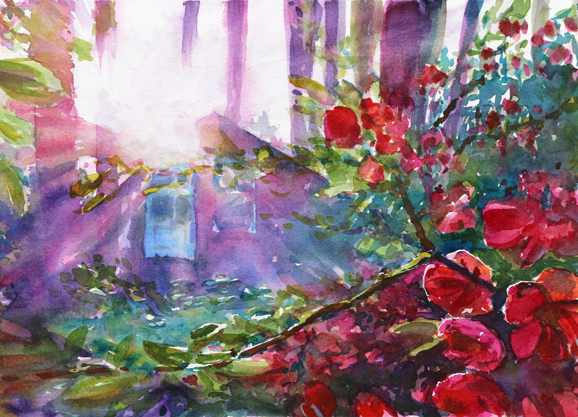 art chat regarding observation in creative process...
"Perhaps intentionally noticing helps us become more present in our own lives - like children."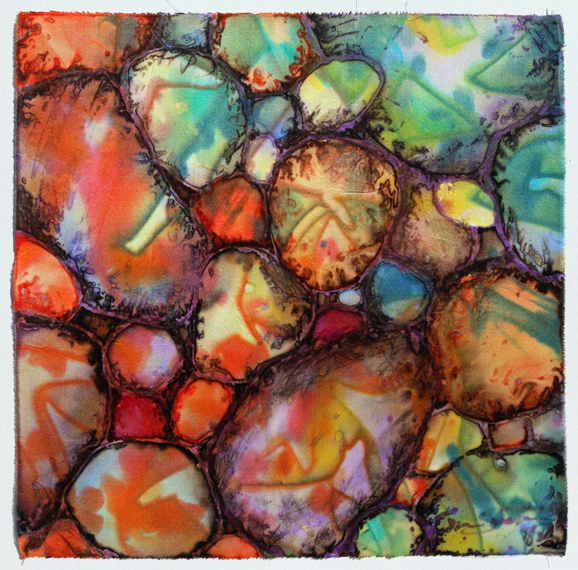 in dye-painted silk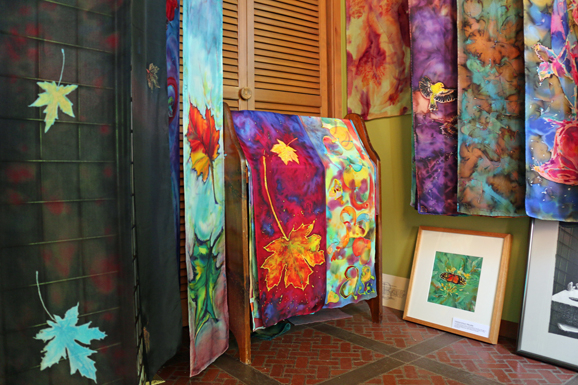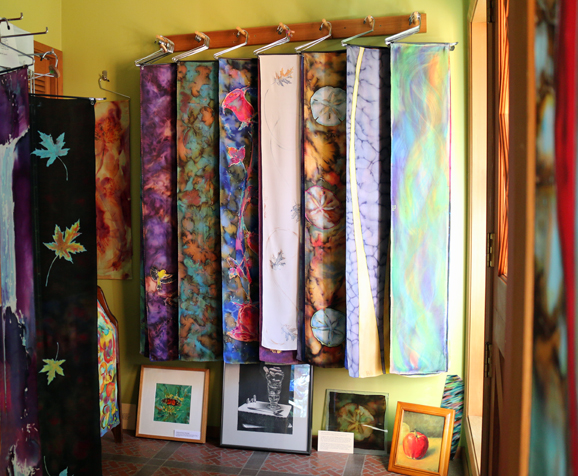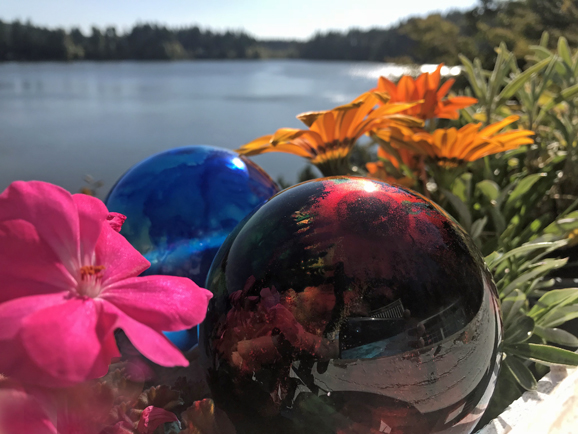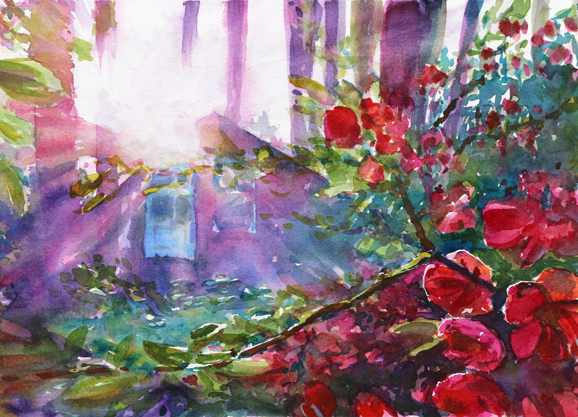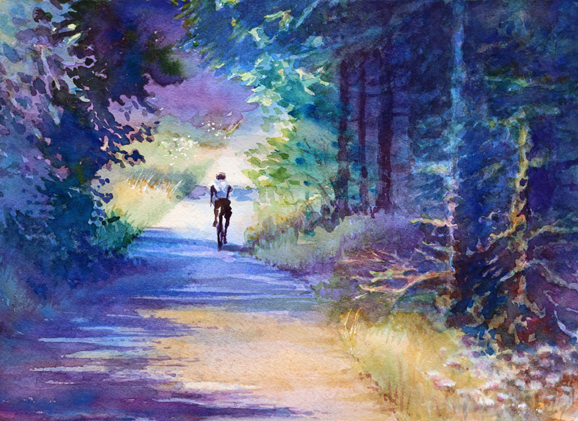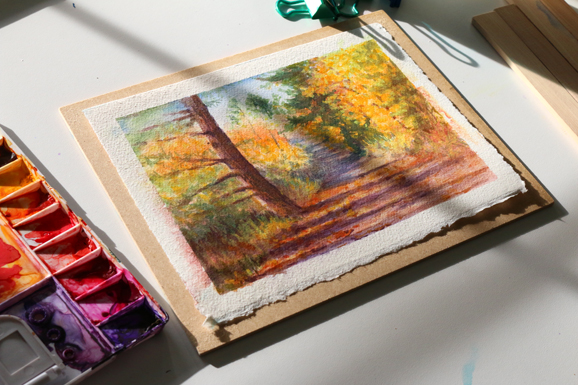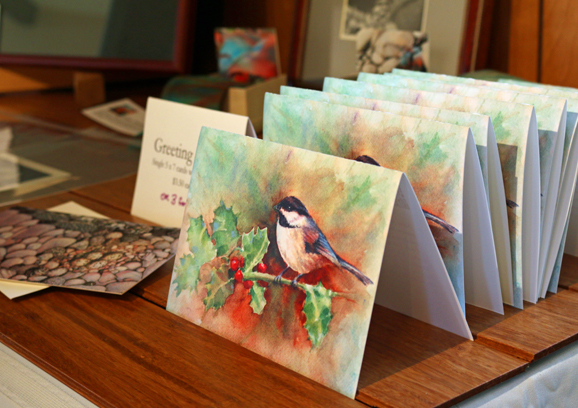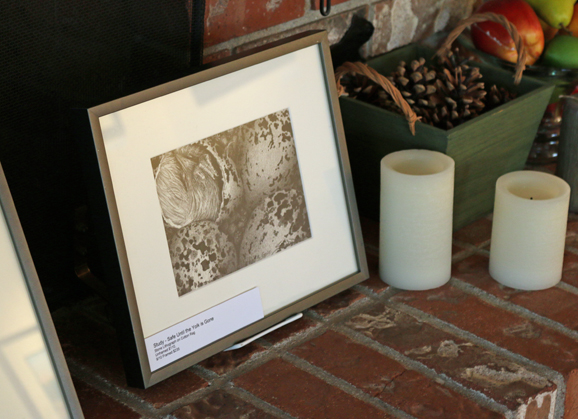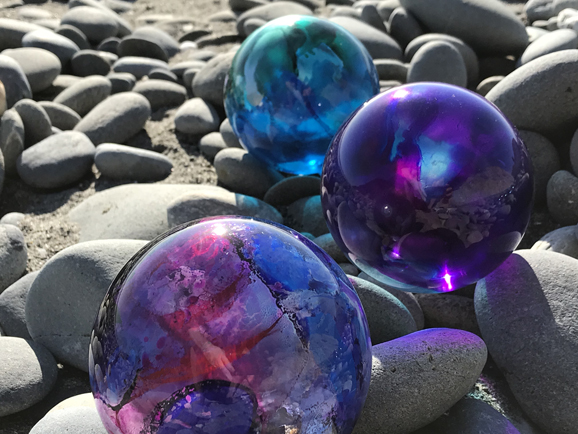 alcohol ink effects in glass