macroscape slides
installed winter 2013
Three oversized microscope slides of laminated dichroic glass and mouth blown art glass illuminate the lab entries on the three floors of UAF's new Murie Building.
macroscape: arctic tundra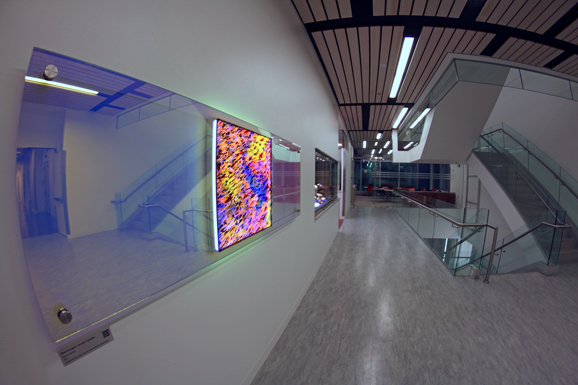 Macroscape: Arctic Tundra shifts color as the viewing angle changes. Straight on, the colors are cooler like spring. At a steeper angle the colors warm to reds and golds of autumn.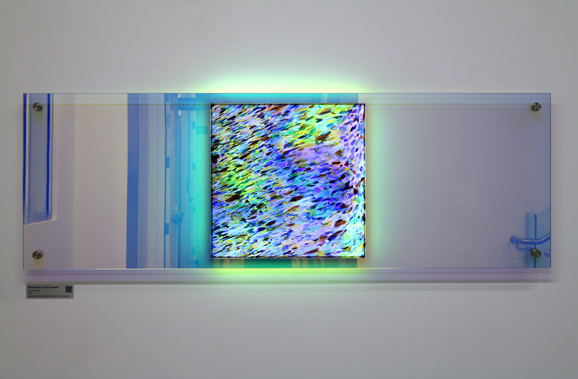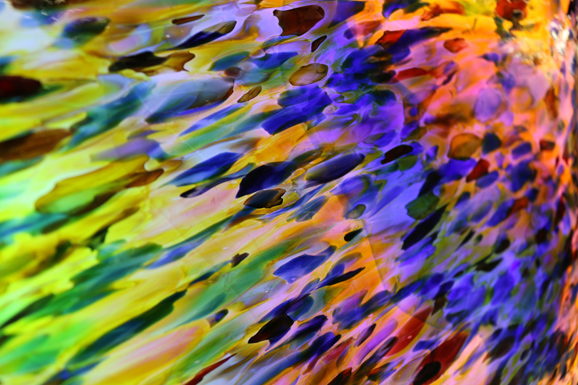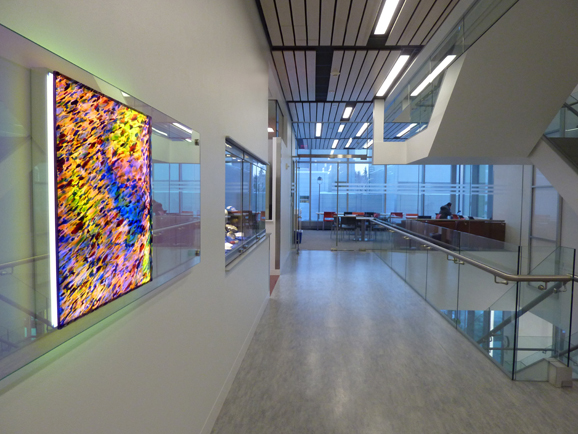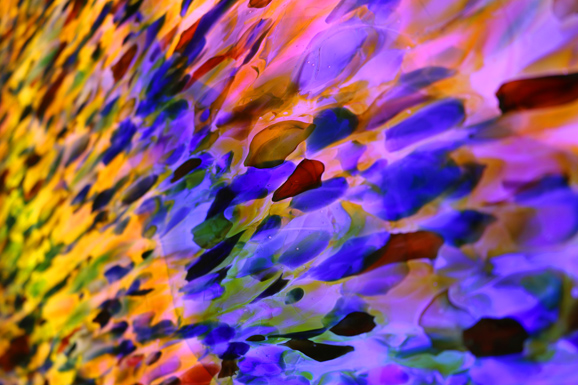 macroscape: sea ice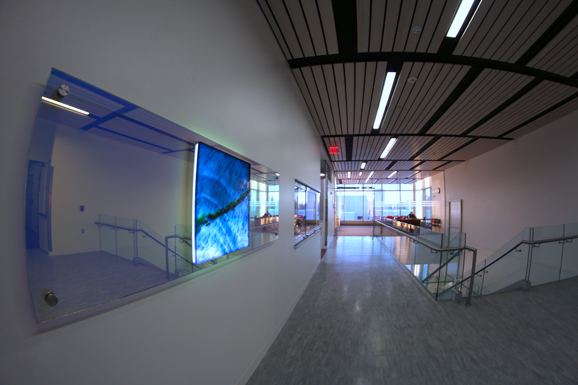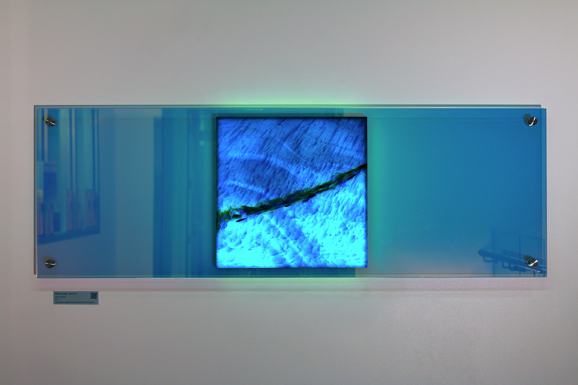 Macroscape: Sea Ice has three layers of art glass at center so the colors stay icy blue at any viewing angle.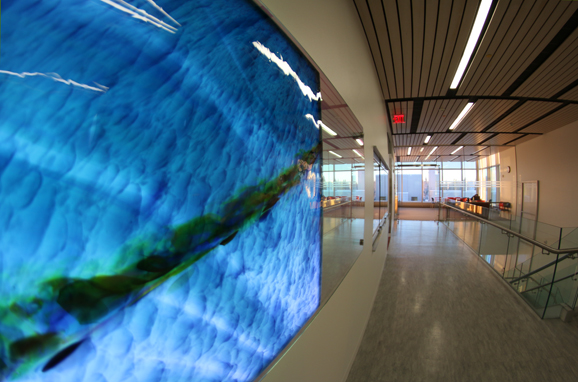 The central "coverslip" of mouth blown art glass glows with LED back-lighting. The illusion simulates the viewpoint from beneath the ice in the ocean.
macroscape: streambed
Macroscape: Streambed is the first use of our new, mouth blown image glass in a public installation. The mouth blown imagery of water and stones depicts Alaska's precious streams. It also resembles tidal waters of Kachemak Bay and southward beyond.
The December sun in Fairbanks is low on the horizon. It shines horizontally into the long hallway from one end of the building to the other, catching highlights on the artwork (photos above and below).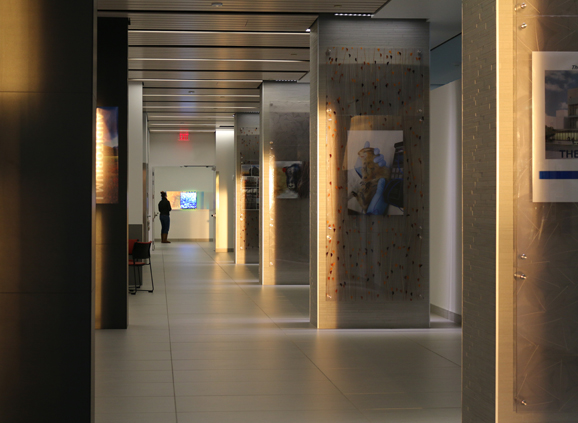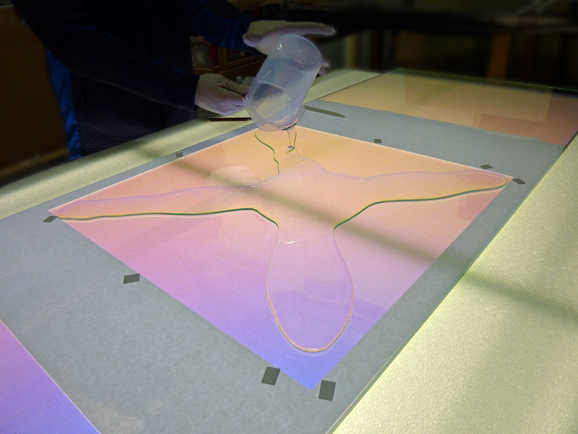 Click here or on photo left to see more on Macroscape Slides.