winter 2014 journal
I think of my journal as a sort of shared sketch book. Maybe I should call it a photo-blog. Whatever it is, my intent here is to share a few thoughts and some pleasant highlights from my art making jouney.
Here you'll find photos and stories and links to many more pages with photos and stories. Click or tap photos and text and there is often more to see. Enjoy!
winter
Winter here at the lake in beautiful Washington State usually is a green Christmas. See more snapshots from this season...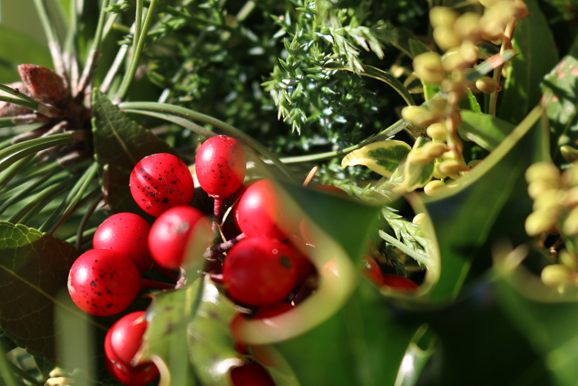 land and sea passage ~ 2014 public artwork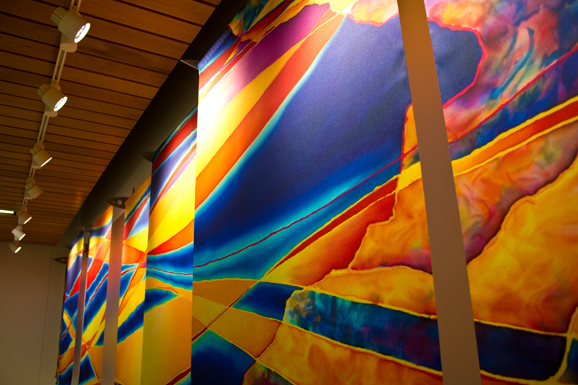 commission completed for Valdez, Alaska
As Gilson Middle School students entered their new school facility this fall, they were greeted by a vibrant suspended mural--over 26 feet wide. I installed the new public artwork in Valdez, Alaska in July.
art while waiting
While I'm waiting for another art commission contract to come through, I'm mostly working on renovating GG's house (my studio).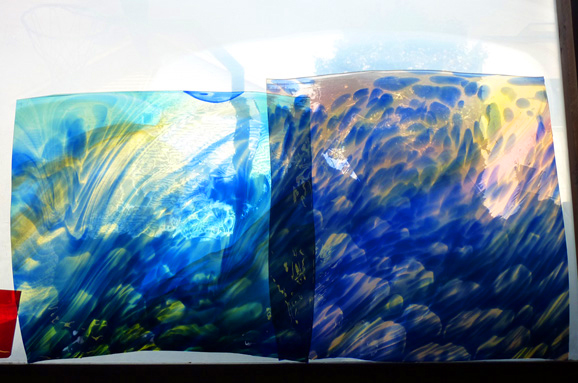 This is also a perfect time to try again with my expermental glass. I sense now is the time to master the experimental glass processes and create more completed and installed examples. So more photos will be coming soon in the new year.
i bloom ~ remembering Grandma
December 22 is Grandma Florence's birthday. I'm so grateful for the legacy of my Grandparents. And on her birthday, our northern hemisphere begins moving closer to the sun, bringing us back toward spring. Here are some winter blooms in her memory (her name means "I bloom." Click or tap on the photo to see winter blooms.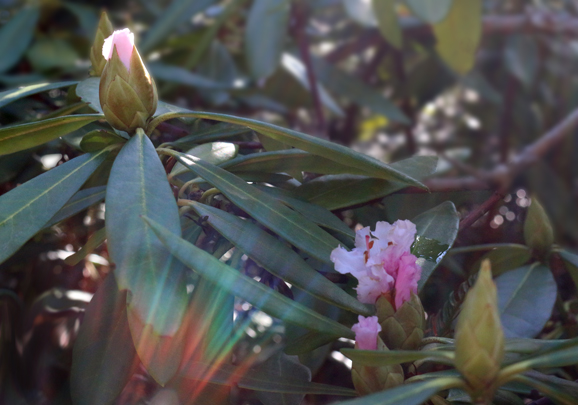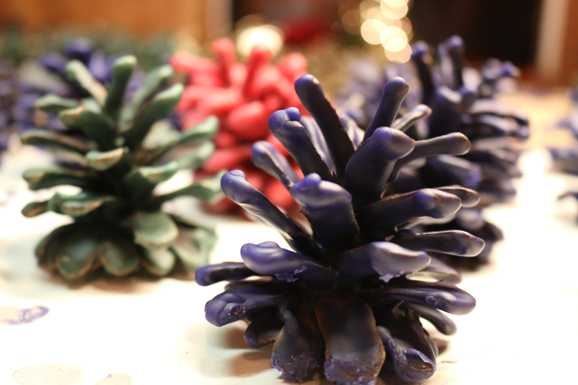 Click or tap here to see photos of an artsy project or two and the beauty of the winter season around my home and studio.
Here's wishing you a warm and gratitude-filled holiday season and a prosperous new year!
Steve
featured links


As students, faculty, and visitors enter Gilson Middle School in Valdez, Alaska, they are greeted by a vibrant suspended mural--over 26 feet wide. Read more...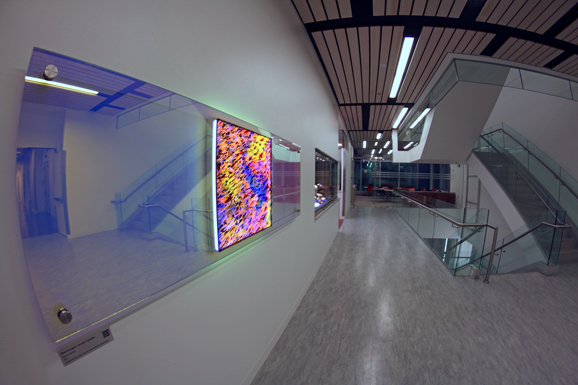 Three new glass artworks resembling over-sized microscope slides measure two feet high by six feet wide. Each artwork is uniquely created in mouth-blown art glass laminated onto dichroic float glass. They are installed in the Margaret Murie Life Sciences Building at the University of Alaska, Fairbanks.

This suspended mural of dye-painted silk measures over 300 square feet. For Liberty Middle School in Spanaway, Washington, it depicts junior high years in a metaphor of a river passing through a canyon.
I love it. It turned out to be all I hoped for and more. Read more...

I continue to collaborate with Seattle glassblower Jim Flanagan to create gently abstracted imagery within colored glass. Click here or on the photo at right to see our most recent sheets of blown glass (and scroll down, as the newest work is near the bottom).

Commissioned for a thriving church in the town of Dunwoody, near Atlanta, Georgia.

This mural in dye-painted silk was commissioned for Katchemak Bay Campus of Kenai Peninsula College of the University of Alaska. Discovery was installed in Homer, Alaska, in June of 2012. Read more...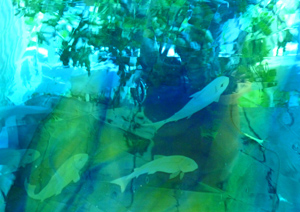 Kenai Peninsula College etched mouth-blown glass public art installation
Click here to read about Generations.
Here is a link to KPC installation photos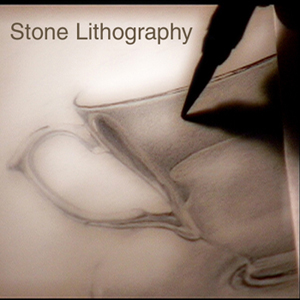 People often ask me how I create a stone lithograph. It's hard to explain in words so I have a short video that shows the process.
Click here for photos and video on stone impressions.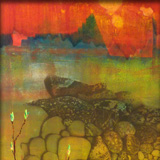 Click here to see photos of ten new images completed in January 2011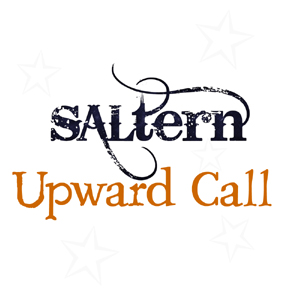 song project - upward call
Read about our spring 2011 kids' pop song project at upward call. Or click on the photo at right to listen to the song or buy it...

silk rivers
Check out my recent river silks inspired by and modeled after the beautiful Fremont antique glass we used for the Kenai Peninsula College installation.


flowering
My Grandma's name, Florence, means "to flower" as in the sense of a blossom. And 2012's flowers were an explosion of color. See photos in her memory...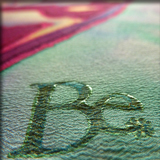 Be silk scarves

Links...
gallery of Be silk scarves
significance in Be-ing
silk care
displaying silk

past journals
fall 2011
summer 2011
summer 2010