new year 2012
remembering 2011
Day to day I sometimes wonder how much I'm really accomplishing. I'm pleasantly surprised each year's end when I reflect back on what's transpired. Here's reflecting on a few art highlights of 2011...
new work - I began the year revisiting the theme of "nesting" by completing ten monoprints with collage and drawing.
new studies - Inspired by the glass in my Alaska project, I continued experimenting with river imagery in dye in silk.
new songs - Friends, family, and I wrote and recorded a music project to support youth sports in Thurston County.
new subject - teaching drawing - I taught four drawing classes, two each of drawing 101 and 102 and also two silk workshops.
new city - Spring brought travel and display of silks in Charleston, South Carolina.
new expression - In Summer I created my first performance art piece - dye-painting silk to music.
new commissions - notable commissions in 2011 include, two silk artworks for Providence Regional Hospital in Everett, Washington, a large silk triptych for Atlanta, Georgia and a public art commission with WSAC and Bethel School District for a school in Spanaway, Washington.

I am grateful.


new year's day at my home-studio
I brought in the new year with a kayak paddle around tranquil Offut Lake.
Click here to see more shots of my first day of 2012.
For February, I've created inspirations of the heart and various beautiful loves; depicted in color on silk habotai and silk crepe de chine - perhaps a fitting gift for a loved one on February 14. When I began creating these, I was flooded with ideas regarding spiritual, emotional, and physical loves and "invisible" but real things of the "heart." I have many sketches I hope to develop further and paint in silk this spring. Many of them depict the human heart as a garden with a fountain, a wall and a gate - a rightly-guarded heart - which is a wellspring of life. Maybe soon I'll set up a space in my studio just to create one silk or more each week. I enjoy the immediacy of creating in a smaller format. See photos of the process and the wearable paintings.
commission a silk scarf
Want a scarf in different colors or with a different flower or motif? Commission a wearable silk painting for yourself or a friend.
current commissions
south carolina
I'm half-way through creating a small but extraordinary, private commission for a wonderful friend and art supporter in Charleston, South Carolina. For this piece, she has given me guidelines while allowing me artistic freedom. I'm amazed at how the design has developed since its inception. I expect (and hope) she will be wildly surprised and pleased with the finished work. Sorry, no peeking (photos) yet.
I recently finished and shipped a large triptych in dye-painted silk habotai for private commission in Atlanta, Georgia. In style, it is refreshingly unlike anything I've drawn before. The design is fluid and whimsical, the imagery is elegant and fantastic, and the palette is rich, warm and welcoming. I love it. It at once both unsettles and delights me.
(As of January 2012) it still awaits its unveiling to the public in Georgia. I'm eager to hear of the responses of viewers.
This is actually version II as the first completed version was damaged in a steaming accident. Perhaps because I don't like doing the same thing twice, or maybe because I learned from the first one, the second version turned out artfully better. While waiting required a bit of patience, the result became a beautiful upgrade. Bonus: And even the damaged version (1.0) has been salvaged and will be displayed in Tenino, Washington. Different in style, it is a perfect fit for the Tenino venue.
The photo at right shows just one-third of the triptych. To see photos and read more about this silk, click on the photo or click here...
washington
Last spring, I began the public art commissioning process with WSAC Art in Public Places Program and the Bethel School District - for Liberty Junior High School in Spanaway, Washington. As the architecture and art theme is a "canyon," I kayaked Gorge Lake to Gorge Creek to experience, photograph and sketch inspirations of "canyon." My very short (24 hour) North Cascades solo expedition was wonderful and I hope to return this summer when the snow melts and the roads reopen.
Although brief, my canyon trip was instrumental in shaping and narrowing my proposal focus, imagery, and media. And the committee did approve my preliminary concept proposal.
We've got more details yet to iron out, but if all goes well, I should be installing completed "canyon" artwork this summer.
Click here to watch a video (super short - 2 seconds) showing motion and flow of students through the space as a river through a canyon. Special thanks to Rick Dupea of Cre8tv for this shot and editing wizardry.
more to come?
Already in January, I have applied jointly with an artist team and independently for two new calls for art. The calls I have selected and responded to have exciting sites. I enjoyed engaging the creative process (and teamwork) in these calls for art. Their production timelines follow my present work nicely.

new
Usually, I don't take much notice of a new year. This year I have a quiet anticipation and expectancy about the "new." So here are a few artsy musings on the subject.
I like new.

I even like some change. Sameness dulls me.
Rhythm is helpful. Recipe and regimen reduce me.
I cherish variety. Consider that in nature, exact replication is rare - except in some microbes.
Creating...I like making new things and making things beautiful.
When I make a second version of an artwork, it is always somehow changed.
Can I even play a song the same way twice?
Familiar and fresh...are to me a dynamic duo.
I planted seeds this winter...
...because I have Spring on the brain again. Spring always lives in me...even in winter. Spring is about "new." Here is a photo of my darling Gerbera seedlings sprouted from seeds I gathered from gone-by flowers this summer. Summer's spent blossoms have become spring's sprouts (mid-winter.)

living artfully
In this season I'm intentionally taking note of my artful living - ways I see and think and act which may be a bit unusual, and wonderful. I'm celebrating the extraordinary discovered within the common. So here is a collage of recent random acts of artfullness that are simply a part of how I live. Read and see more...
fresh and familiar strategies for a new year
I'm considering practical things that empower and motivate me. Here is a short list.
Having my home-studio clean and organized helps me say, "I have some order amidst the entropy."
A fresh re-arrangement of my furniture expresses, "I can shape my environment for good."
Completing a project or a project phase propels me forward. I thrive on completion of a vision.
Planning and carrying out something challenging empowers with permission..."I can do something new today."
When I want to flee problems, I remind myself to intentionally "do hard things."
When I keep a small promise to myself, the follow-through brings a certain stamina.
Grace - When I give myself room to make mistakes - and not belabor them, I thrive.
Rhythms: I'm preparing my space and planning my life-rhythms as if to be ready for still more increase this year. While I may or may not experience a noticeable jump in productivity or production, I desire more produce - more fruit. Fruit is about character and stance in the midst of circumstance. Fruit is some of the immeasurable-real stuff like love, joy, peace, endurance...what legacies are made of.
existing artwork links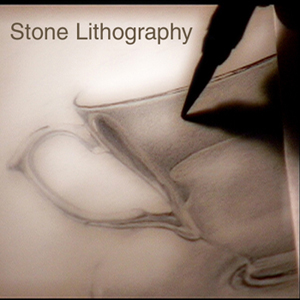 people often ask me how I create a stone lithograph. It's hard to explain in words so I have a short video that shows the process.
Click here for photos and video on stone impressions.

Click here to see photos of ten new images completed in January 2011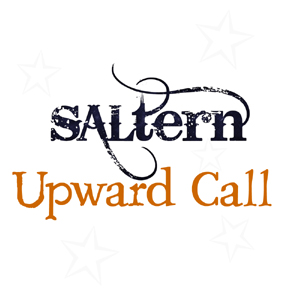 song project - upward call
Read about our spring 2011 kid's pop song project at upward call
Or click on the photo at right to listen to the song or buy it...

silk rivers
Check out my recent river silks (click on link) inspired by and modeled after the beautiful fremont antique glass we used for the Kenai Peninsula College installation.
past journals
fall 2011
summer 2011
summer 2010