etched glass installation
Kenai Peninsula College
Here are more photos of the KPC glass project installed in Soldotna Alaska.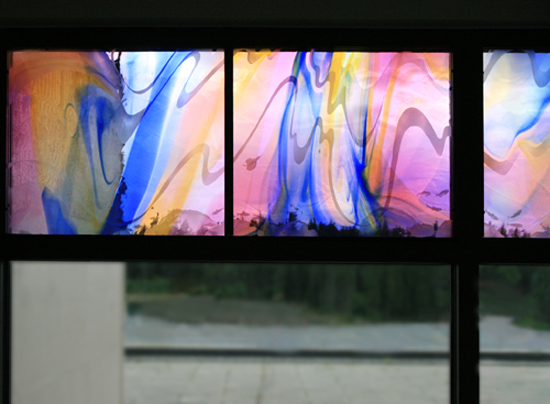 Above... wishing for some sunshine...the colors change with different weather and light conditions.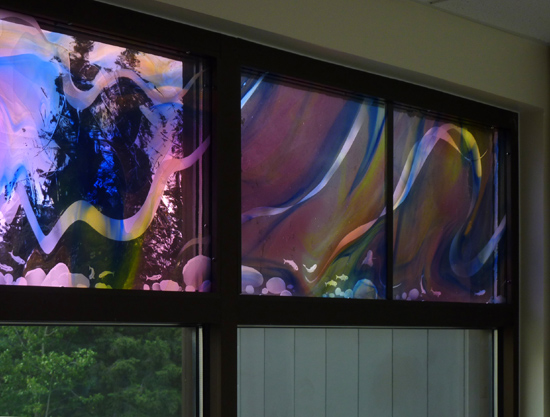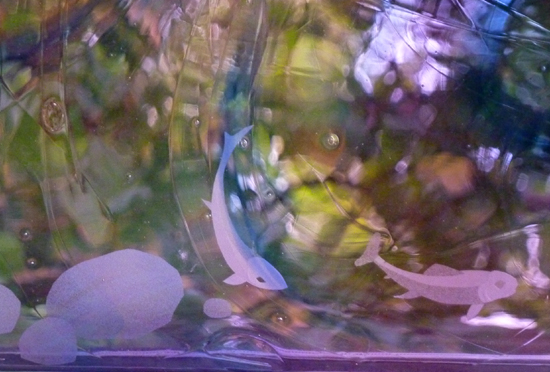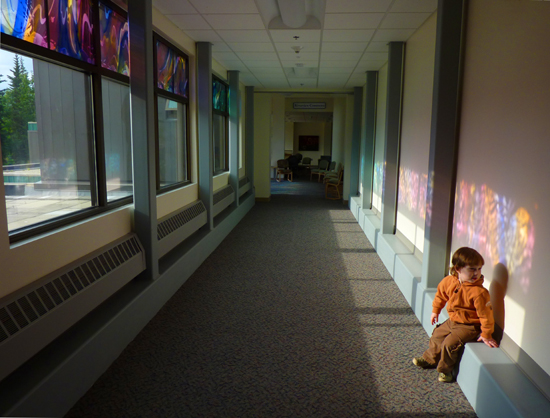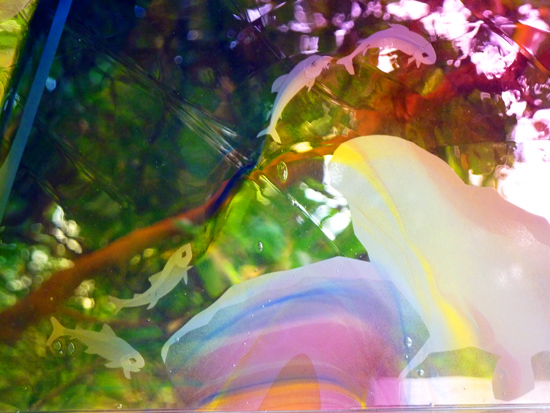 Below... a moment of sunlight through glass transforms the hallway...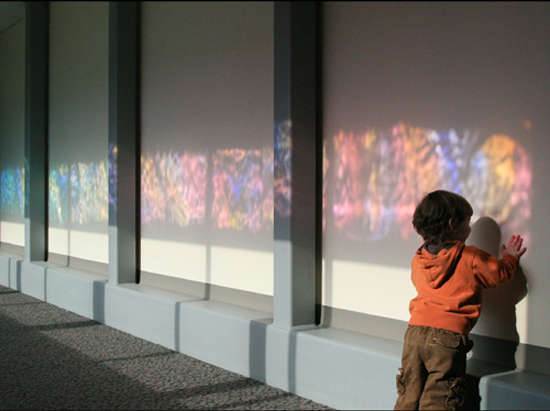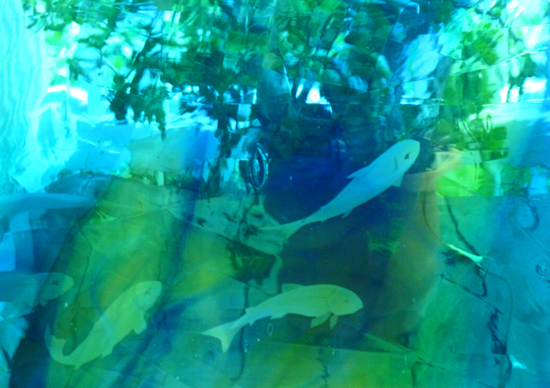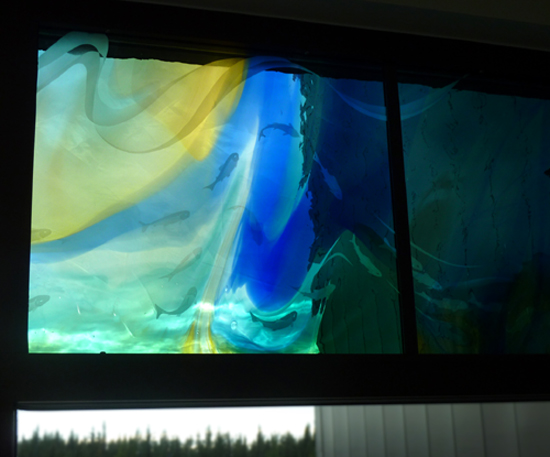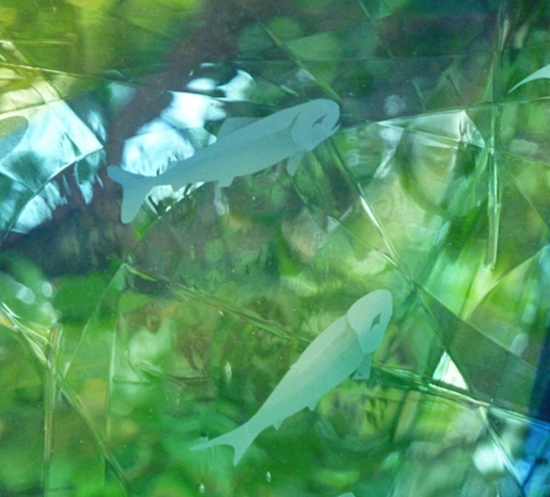 Below ~ this photos shows the context and spatial relationship between two portions of this project. There is a third section (same size as Steve's) to the right of these.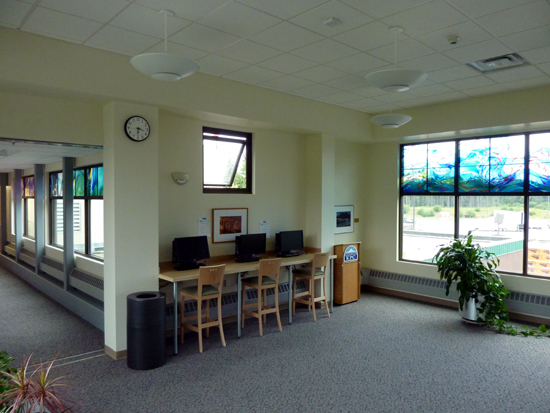 Below is a beautiful artwork by Vivenne McConnell, the lead-artist for this project. A sunnier day would have brought out more of the colors and the contrast in the mouth-blown streaky clear glass. Unfortunately, Alaska has had a summer of clouds and rain showers. (We captured the photos with the child during the one (only one) fleeting cloud-break during our visit.)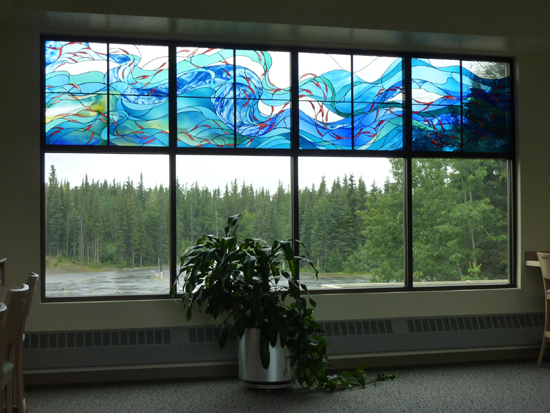 Below - this panorama photo shows the glass series that together is entitled Generations.
Studio shots
Here are some photos taken in Washington before shipping and installing in Alaska.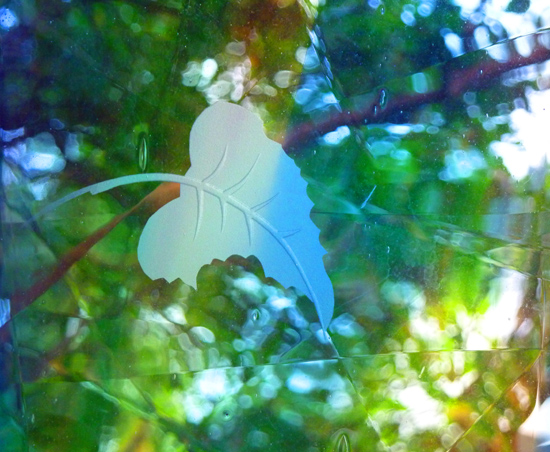 ...in the Offut Lake studio with madrona trees outside...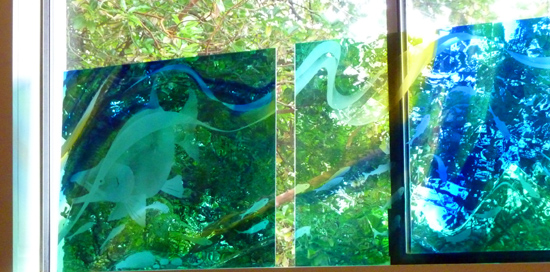 etched...checking flow of the design with a two-inch (imagined) pane.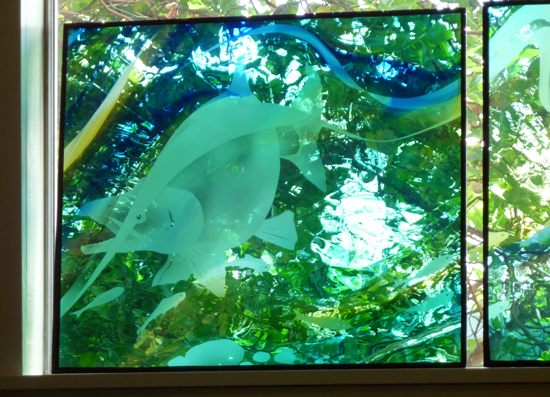 See/Read more about this project...