winter-spring journal 2011
new artwork
cotton paper, silk, sound, oils, & water-media studies...
creating nests - places of rest and shelter
Birds usually start building nests in Spring. Here I am making nests of various kinds in the middle of winter. And I've made quite a lot of them already in 2011.
In my life and in my art, I'm digging into our need for shelter. I'm revisiting nesting themes from my "Living Without Walls" stone impressions from around 2000. Only now I'm bringing them into other contexts; comparing and celebrating various forms of wall-less living and security. Where can security be secured?
So I just created seven new silks and ten new works on paper - all nests of sorts. These new images are the beginnings of a whole new art series for exhibition. The broader themes are: shade, shelter, rest, and home. Check back here for upcoming art show venues to see the work in person.
(above right) Shade - stone lithograph mono-print on cotton cover - 30 x 22 inches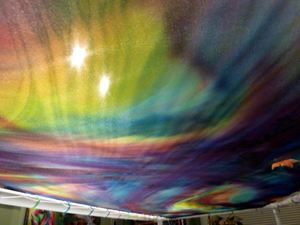 new silk rivers
Check out my recent river silks (click on link) inpsired by and modeled after the beautiful fremont antique glass we used for the Kenai Peninsula College installation.
No silk can rival the crystaline clarity of the mouth-blown glass I used in creating Incubation, my section of three glass artworks at KPC glass. Jim Flanagan of Fremont Antique Glass created exquisite glass in amazing colors.
But amazing colors are possible in silk. I continue to explore how liquid color migrates through silk fibers. I have more of these silk "rivers" than are yet here on the website. Keep checking back and I'll add more photos as I create more silks.

a project in sound - upward call
Under the band name Saltern, a gathering of local talent created a rockin' song UPWARD CALL. It was produced, mastered, and finally posted to CDBaby.com just in time for Valentine's Day. Our first buyer was someone we don't know in Tennessee. He must have got hit by cupid's arrow when he heard UPWARD CALL.

This was truly a collaborative work and a labor of love. Lyrics are by my brother-in-law Randall Pullar with music mostly by me. We created the scratch demo arrangement at Bay-3 Studio with Michael Heiser. Mike's guitars propel the song into hyperdrive, hopefully giving it appeal to kids of all ages.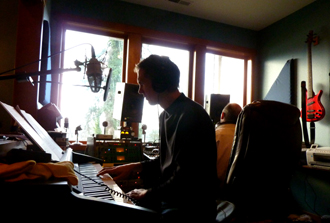 Speaking of kids...my amazing twin nephews Austin and Andrew rocked the song with pitch-perfect vocals in the mix with Mike, Randy, my sister Lynn and me. Friends Steve Roseborough and Kerry Gansberg laid down the bass and drums tracks and also donated recording engineering and mixing time at Reflection Studio in Olympia, WA. About 100 tracks and many many hours later...it's complete - our first ever kid-pop-rock single.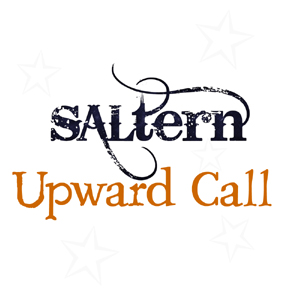 Enjoy a listen to UPWARD CALL and even buy it for 99 cents online at CDBaby.com. All proceeds in February 2011 go to support UPWARD youth sports in Thurston County. Hear or buy UPWARD CALL at http://www.cdbaby.com/cd/saltern


surprises for Christmas
Oil paintings given to my family for Christmas are now dry, sealed in damar varnish and framed to display. Oil paintings take about three months to dry (some never fully dry) but they're worth the wait. Here are two stages in painting a portrait of a family pet. I enjoy giving personalized artwork gifts that may become family heirlooms.
Here below are views from two family lakefront homes. All are 8 x 10 inches.

dreams of spring in sleep mid-winter
art studies and artsy thoughts...
It's a little crazy but all winter I've been in SPRING. It's snowing out and yet I feel SPRING. And when it was actually a bit warmer and raining spring-like when I was out walking on the trail recently, a cyclist smiled big and zipped by calling out, "Are you ready for summer?!"
I had to admit, my answer is an overwhelming YES! Maybe I'm a man born out of season or a guy who's just out of whack...but no matter what things look like outwardly, I see Spring. This has stirred me to create some artwork about real dreams of Spring in the sleep of winter.
Here at right is a sample study. It's an experiment with drawn elements and water-media on gessoed board. (9 x 12 inches)
watercolor nest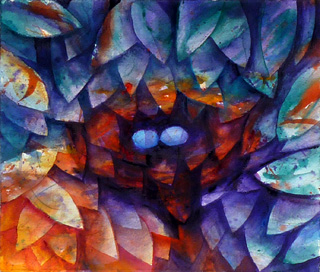 untitled - in shelter series
watercolor on Arches cotton cover
8h x 9.5w inches
They just keep coming...more images of safety, security, hiddenness and openness. Here is one generated Sunday, March 6 - a study in watercolor on cotton paper. I'm enjoying the transparency of the colors...glazing them on in layers.
I may incorporate the layering of leaves and feathers into my silk paintings...or in more works in watercolor on paper. I'm even dreaming of some layered tousche and crayon drawings printed in richly colored inks from stone on cotton. That may be down the road a ways...as my spring schedule is filling up.
I asked my twin nephews (age 12) what they saw in this new work. One said it felt a little bit hidden, like a cave. The other said it would make a great fort to play in. Both answers pleased me as they suggest there is an emotive quality in this artwork that suggests "shelter."
commission activity
Today (1-11-11) I received a call and email requesting a final price for a small silk commission for a new Providence Hospital in Everett, WA Today's paperwork is one step short of a purchase order so it's not yet confirmed.

And then I also heard that I'm in the running once again for another Washington State public art commission. This time it is for Timberline High School in Lacey. That's practically in my back yard.
I was a finalist for a Puyallup school public art commission but didn't get that one.
It's very good to see some public art possibilities brewing. It feels a bit like spring in winter.
Here we go... (Steve on 1-11-11)
update 2-16-11 I didn't get the Timberline commission, but it's truly encouraging to be competitive and qualify for these public art commissions. Guess I'm looking at the glass as half-full...or maybe three-quarters full. Or better.
update 2-6-11 a second silk commission for Everett, WA was requested last week. These are not confirmed, but are possible and likely. I'm most pleased with this particular commission because it is for a place of healing - Providence Hospital. Almost since I first discovered dye-painted silk, I envisioned it in hospital and other places of healing.
update 3-10-11 received a confirmation email that my work was selected for commission for Providence Hospital in Everett, WA. Completed work is due May 9, 2011. That's pretty tight but feasible. Exciting! I'm grateful.

drawing 101 and 102
Drawing...is the necessary beginning of everything [in art], and not having it, one has nothing. - Giorgio Vasari
I met with artist, singer-songwriter and visionary Elisabeth Cooper today (2-16-11.) Elisabeth has conceived a brand new musican-artist guild here in Olympia/Lacey. I am looking forward to teaching beginning drawing classes in April and May for this budding guild. I always enjoy seeing people discover and overcome their inhibitions with art. Can't wait! More classes in other art disciplines are in the works...but first drawing...the foundation.
update (3-9-11) interest in the class was high and so we created a second drawing 101 class. Both are booked full.
existing artwork links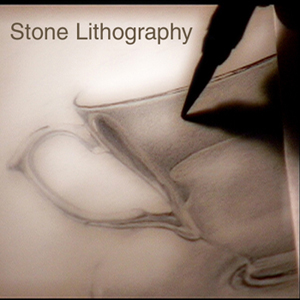 people often ask me how I create a stone lithograph. It's hard to explain in words so I have a short video that shows the process.
Click here for photos and video on stone impressions.
past journals