journal 2012
a summery summary
Looking back on this summer, I have amazing memories - too many to record here.
But here are some highlights definitely worth sharing.

"to flower"
My dear Grandma Florence finished her life journey this summer. I miss her. As far back as I can remember, Grandma and Grandpa Thuemmler always lived next door to us here on the lake. They built a house next to our family home when I was a toddler. My sweet Grandpa passed about seven years ago and his beautiful wife (Grandma) was reunited with him this summer. Except that their absence leaves us missing them, we have no regrets. We cared for them both here on the lake right up through their final breath. They both finished well, with dignity and with family caring for them.
Grandma's name Florence comes from Latin florens, florentius "blossoming", or the verb floreo, meaning "to flower", in the sense of a blossom. And this year's flowers were an explosion of color. See photos...
ross lake kayak trip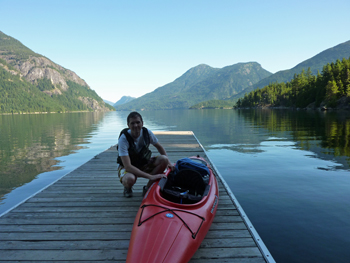 Caring for Grandma kept our family on a fairly short leash. It was important to stay near to help family care for her. And she was worth it.
With Grandma gone, my lifestyle is changing. And so I enjoyed my new freedom on a trip to Gorge Lake, Diablo Lake, over the dam and into Ross Lake - all in Washington's North Cascades. The weather was amazing. Ross Lake was deep, crystal clear, and warm enough to swim in. Huge trout fed on tiny red shiners. It was a good begining of my renewal and my entry in the "new normal" without Grandma.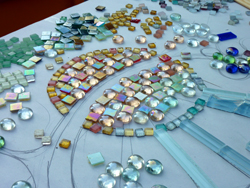 learning mosaic

The medium of mosaic has tremendous possibility. Almost any durable object or material can be adhered to a foundation to make a pattern.
I'm learning the art of mosaic for use in public art installations. But I'm having fun in the process. See story of fun, food, friends, and mosaic.
experimental glass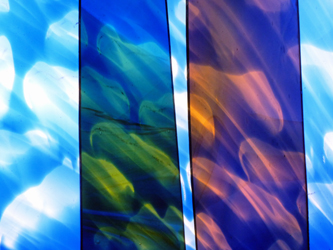 It began on Christmas Eve (2011). It was unusally warm and so my Dad and I actually rototilled the garden as a surprise for Mom. I took a warm walk at the trail later that afternoon where I was given the beautiful Christmas gift of "more creativity" and amazing inspiration - particularly in glass. Ideas and insights flowed into me like a waterfall.
Driving back from my walk at the trail, I called a glass-artist friend on the East coast to wish her a Merry Christmas. In the conversation, I gained courage to run my new idea by her. She said it would be amazing (She is honest and I trust her judgment).
AND she told me about a call for public art in Alaska. That conversation led to my silk mural for KBC in Homer, Alaska. So, along with my Christmas Eve gift of "more creativity," I also received a silk commission.
But my main art inspiration that day was about putting imagery into mouth-blown window glass. The ideas rested for a season, until I had time and money to investigate the possibilities. See more...


living artfully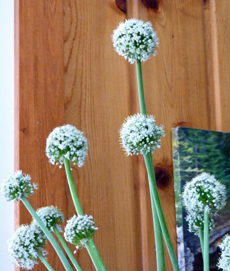 I'm intentionally taking note of my artful living - ways I see and think and act which may be a bit unusual, and wonderful. Like my bouquet of onion blooms from the vegetable garden (see photo at left).
I'm celebrating the extraordinary discovered within the common. So here is a collage of recent random acts of creating that are simply a part of how I live. Read and see more...

current art commissions
washington
I am wrapping up the "proposal" stage of the public art commissioning process with WSAC Art in Public Places Program and the Bethel School District - for Liberty Junior High School in Spanaway, Washington. As the architecture and art theme is a "canyon," I kayaked Gorge Lake to Gorge Creek to experience, photograph and sketch inspirations of "canyon." My very short (24 hour) North Cascades solo expedition was wonderful.
And I just returned this summer to Gorge Lake and beyond to Diablo and Ross Lakes also. BEAUTIFUL!
My proposal has been accepted by the committee and I now await the fabrication contract. Then concepts will become material art - over three hundred square feet of dye-painted silk suspended from the canted wall, and a light effect like sunlight up-bounced off of a rippled water surface.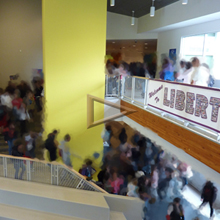 A key componet of the artwork in this space (Liberty Junior High School) is the metaphor of passage and change - like a river moving through a canyon, the students are passing through these formative years. They shape the place and the place also guides them. And so the students are as waters flowing through.
Here is a 3 second video clip showing that very movement. Special thanks to Cre8tv for this shot and editing wizardy.
The project is sponsored by The WSAC Art in Public Places Program in partnership with the Bethel School District.
alaska
I'm very pleased to have been commissioned by UAA to create a mural in dye-painted silk for Katchemak Bay Campus of Kenai Peninsula College of the Univeristy of Alaska. Installation in Homer, Alaska was completed in mid-June. Click on this link to read more about "discovery" with sketches, photos, and color studies.

news from atlanta

Tree of Life was unveiled to the Village Church of Dunwoody near Atlanta, Georgia. It was warmly received in a program including spoken description, Biblical text, and song.
studio work ~ bigger brushes
Dry weather has drawn me outdoors to paint. While I'd love to be doing some plein air painting, I'm actually painting my home-studio...an altogether different kind of "studio work."
While it seems less artful than painting on canvas, I am changing the atmosphere and bringing beauty and renewal through this meaningful work.
Along the way, when it gets hot, I take a swim to cool off...then back to painting. Not bad, eh?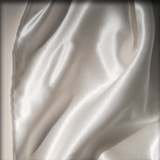 commission a silk scarf
Want a scarf in specific colors or with a particular favorite image, flower, or motif? Commission a wearable silk painting for yourself or a friend.
It's not too early to plan for upcoming holidays, birthdays, or for a "just because" one-of-a-kind gift.
existing artwork links

Commissioned for a thriving church in the town of Dunwoody, near Atlanta, Georgia.

This mural in dye-painted silk was commissioned for Katchemak Bay Campus of Kenai Peninsula College of the Univeristy of Alaska. Discovery was installed in Homer, Alaska June of 2012. Read more...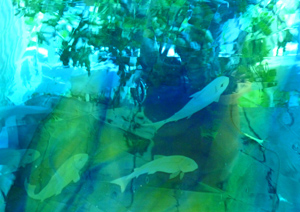 Kenai Peninsula College etched mouth-blown glass public art installation
Click here to read about Generations.
Here is a link to KPC installation photos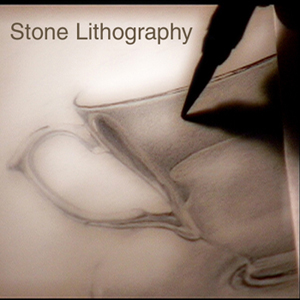 people often ask me how I create a stone lithograph. It's hard to explain in words so I have a short video that shows the process.
Click here for photos and video on stone impressions.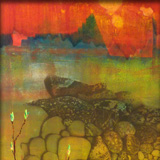 Click here to see photos of ten new images completed in January 2011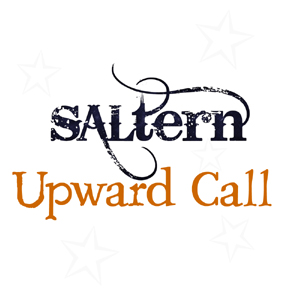 song project - upward call
Read about our spring 2011 kid's pop song project at upward call. Or click on the photo at right to listen to the song or buy it...

silk rivers
Check out my recent river silks (click on link) inspired by and modeled after the beautiful fremont antique glass we used for the Kenai Peninsula College installation.
past journals
fall 2011
summer 2011
summer 2010