gerbera daisies from seed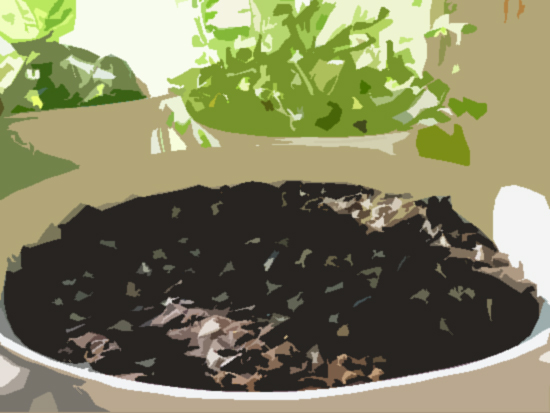 A bit of green helps keep spring alive in my heart during the darker days of winter.
Scroll down to see photos of sprouting and growing.
planting day
Buying gerbera seeds is expensive; about ten seeds for eight dollars. So my gathered ripe seeds from summer flowers were a great find. And they were fresh so they didn't take long to germinate.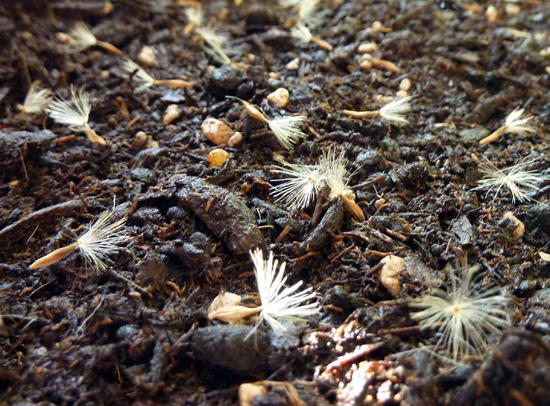 gerbera seeds - just before I pushed them gently into the soil. (December 04, 2011)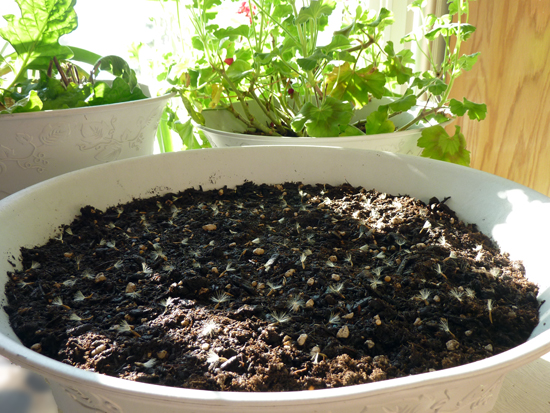 sprouting ~ December
Here they are just sprouting on December 23, 2011.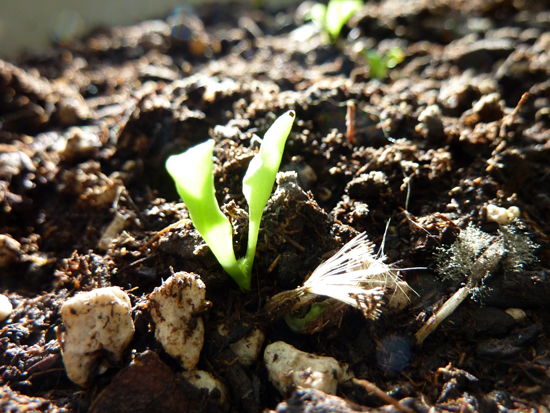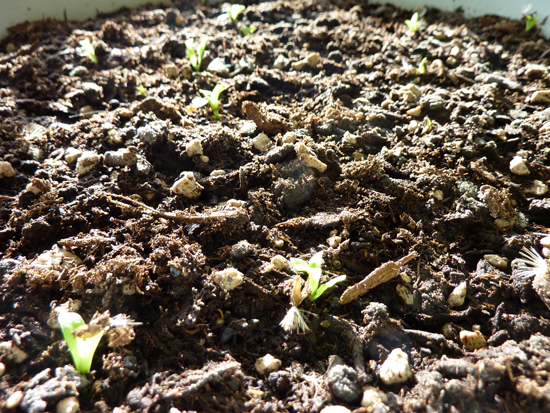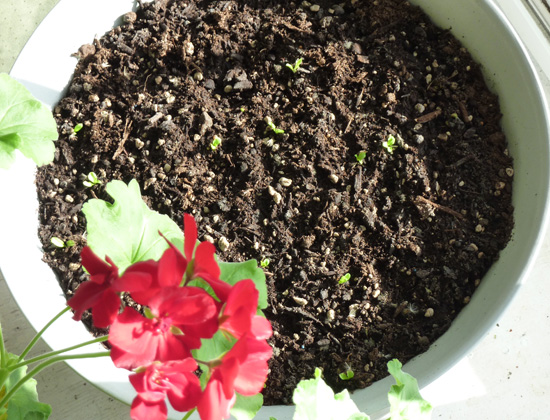 I like to rescue my favorite geraniums from winter's cold - bringing them into my home each fall. This one is in bloom - a foretaste of spring - as it towers over the tiny sproutlings.
growing ~ february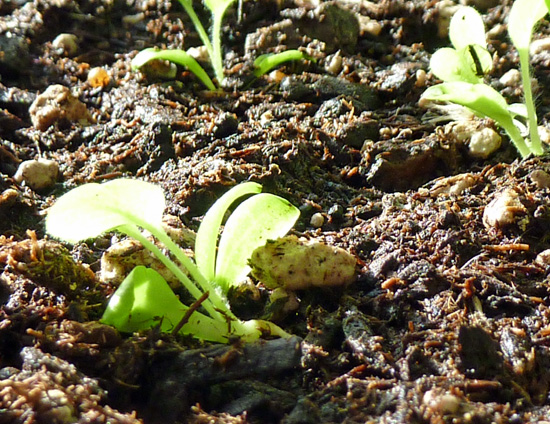 february 4 - two months after sowing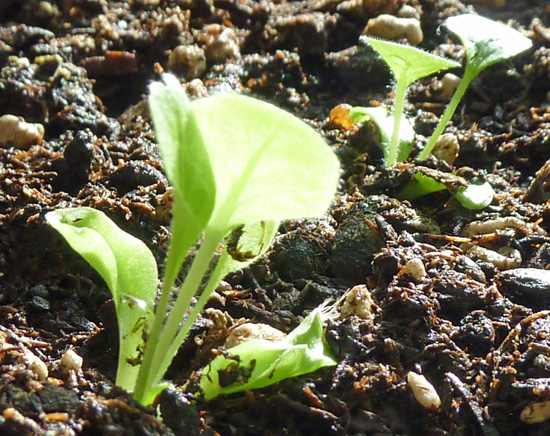 showing third set of leaves on February 4
below they've really grown as of May 24