artful kayaking adventure
ross lake summer 2012
Here is a glimpse of an amazing solo kayak trip up Ross Lake.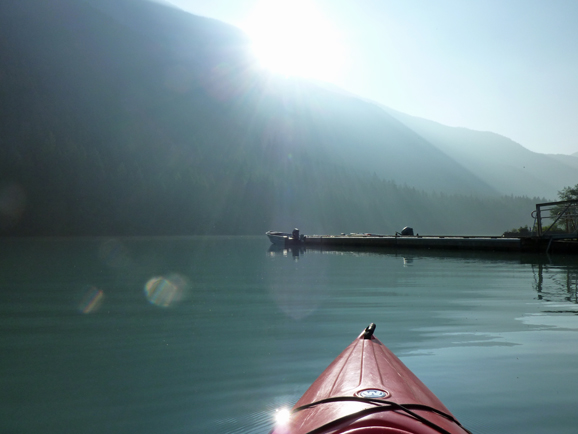 Kayaking began in glacier silt blue-green Lake Diablo; five miles to the dam. From there, a truck portaged me over the dam up to Ross Lake.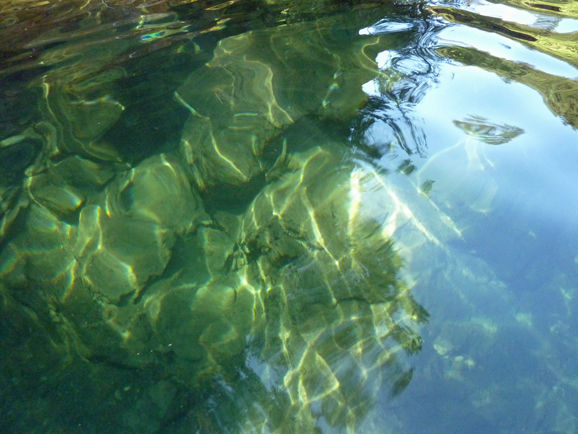 Ross lake was crystal clear and surprisingly warmer that Diablo.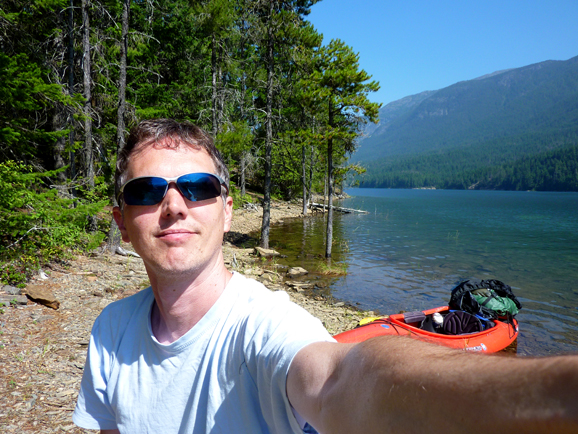 On the way north to Rainbow Point, I stopped at Cat Island to eat.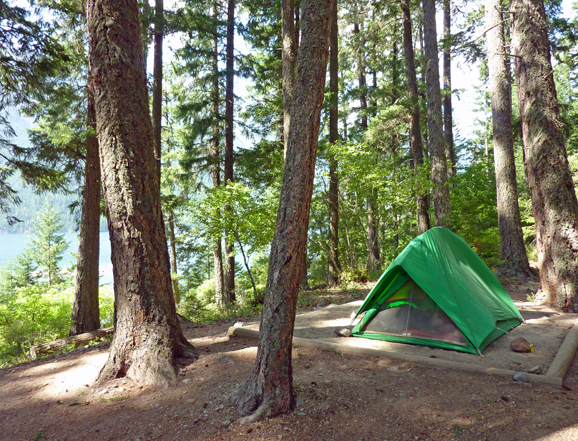 My site was high and dry at Rainbow Point.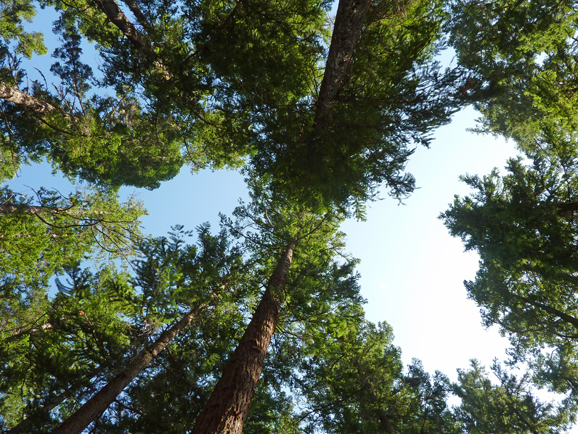 canopy of pines over my site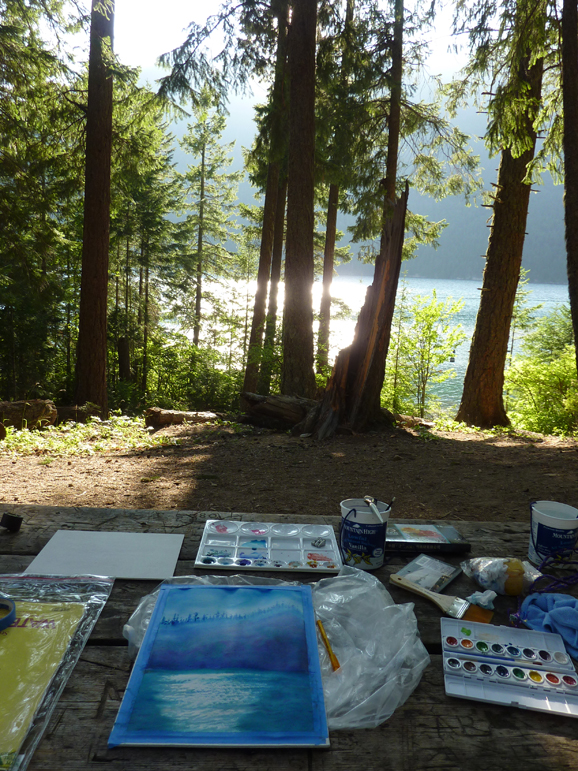 Light and scenery invited me to paint in watercolor.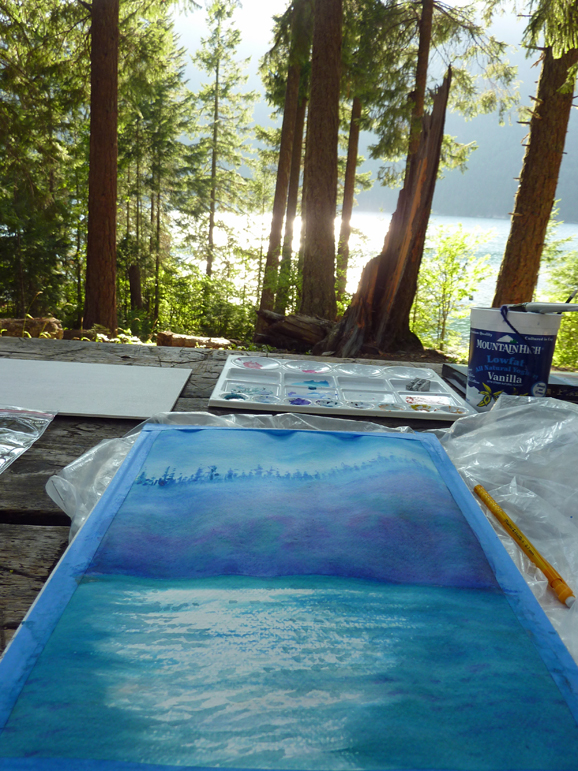 a nice start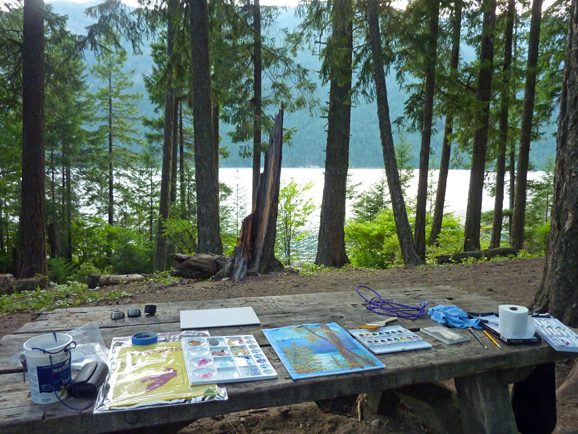 The light had cooled by the time I was done painting. Great day.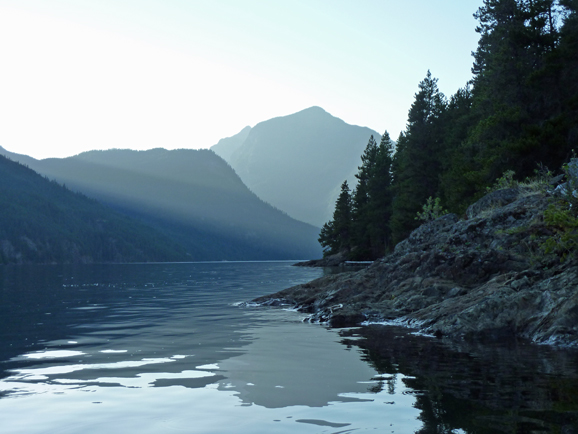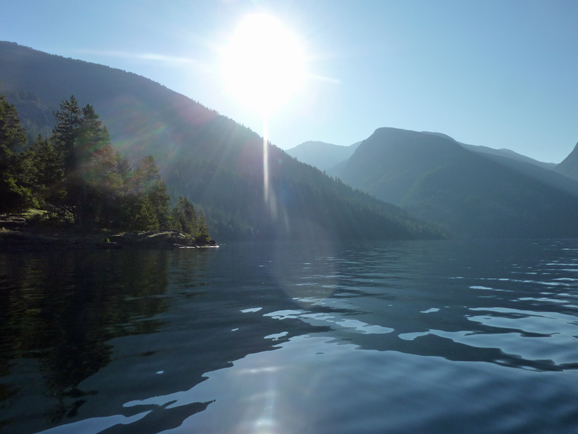 devil's canyon
I paddled deeply into Devil's Canyon, a branch of Ross Lake that jets between high cliffs.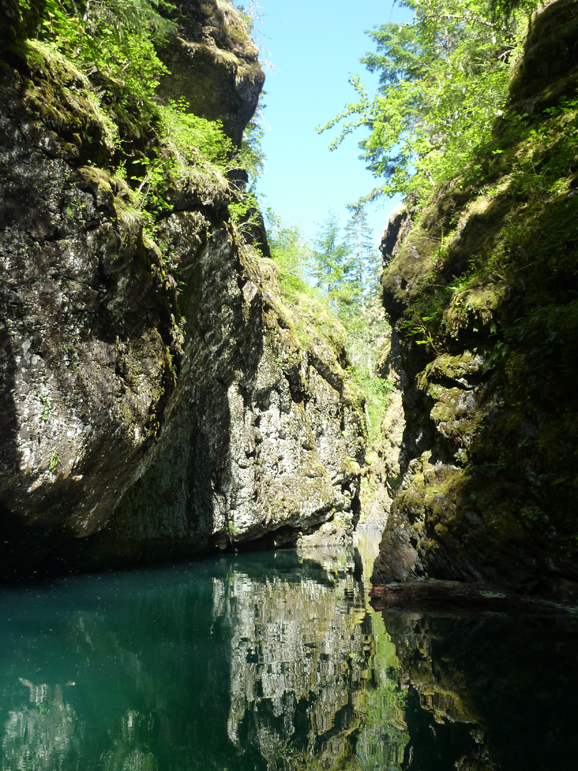 I re-named it "Angel's Canyon."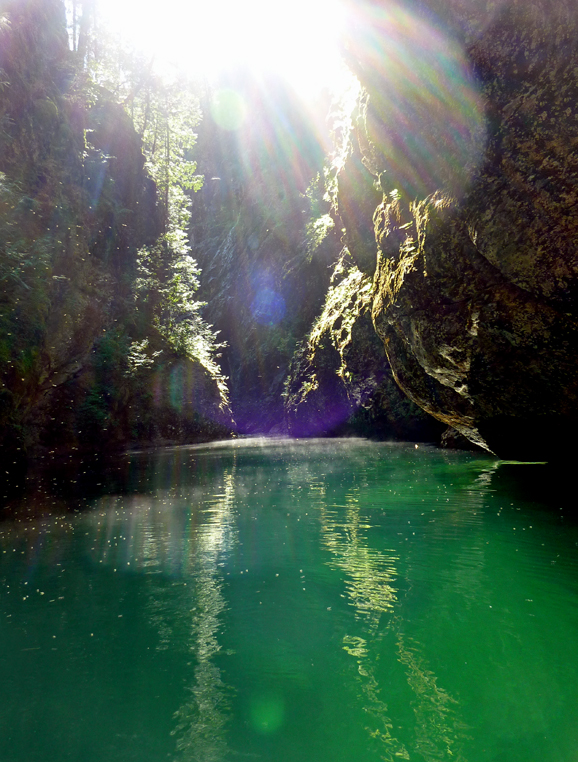 Like a dream...tiny (harmless) gnats floated in mist and light over deep green waters.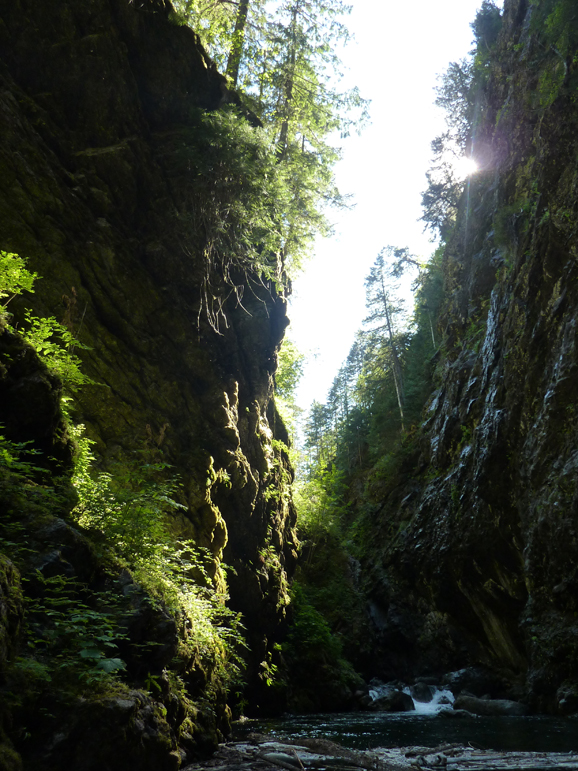 I filled my water bottles from this stream. The air was cool here, even on the hottest day.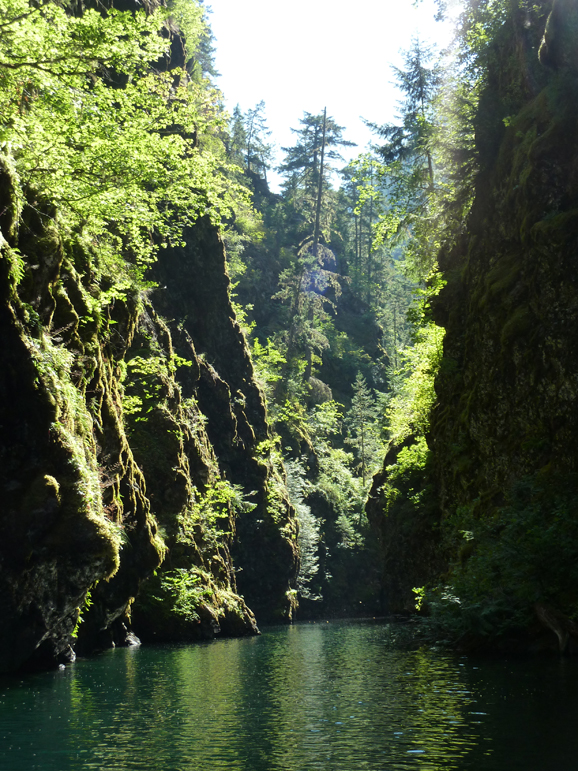 The cliffs that rise above also decend into the depths - seen easily through the clear water - very deep.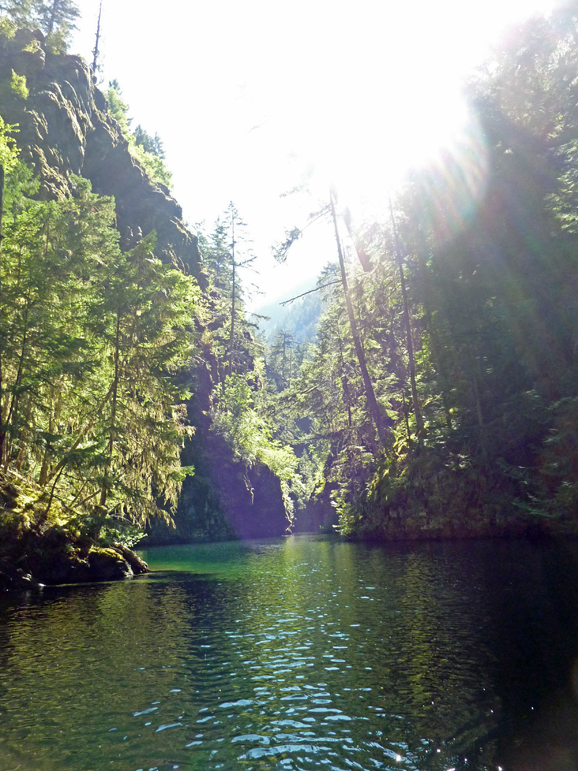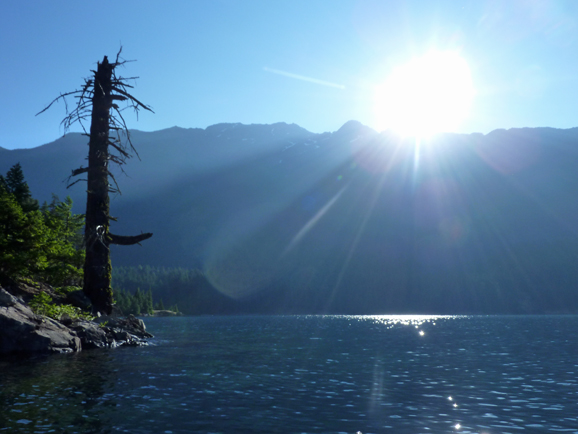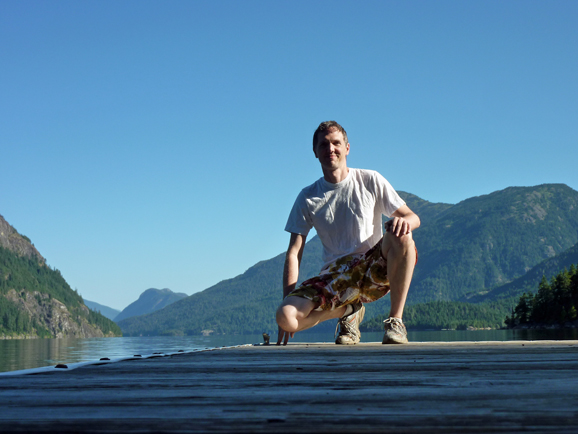 a self-timer shot in the morning at one of my camps - to prove I was really there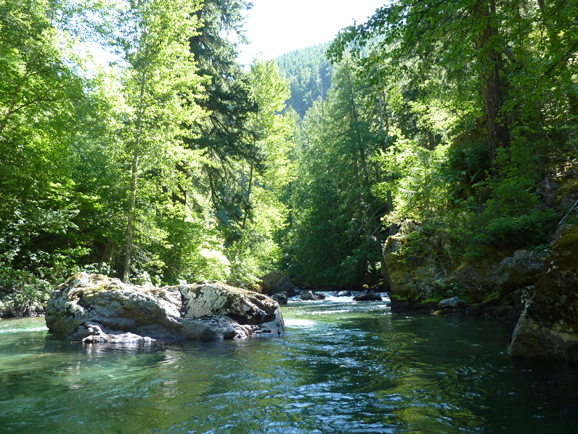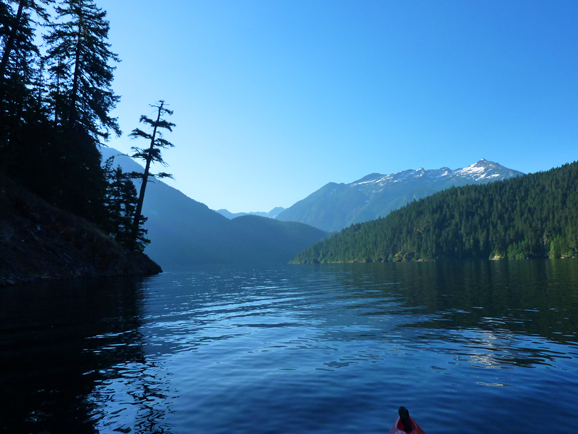 heading home on calm waters - a perfect trip