blossoming
a tribute to my Grandma Florence Thuemmler
During Grandma's final days with us I was prompted to look up the meaning of her name - Florence. How fitting that her name has to do with flora and flowers. Her name Florence comes from Latin florens, florentius "blossoming", or the verb floreo, meaning "to flower", in the sense of a blossom.
Here are some photos of Florence and also of her gardens in bloom this summer. An unusually bloom-rich summer, it was as if the plants were throwing a floral party in her honor.
Unlike the flowers, our love for her will never fade.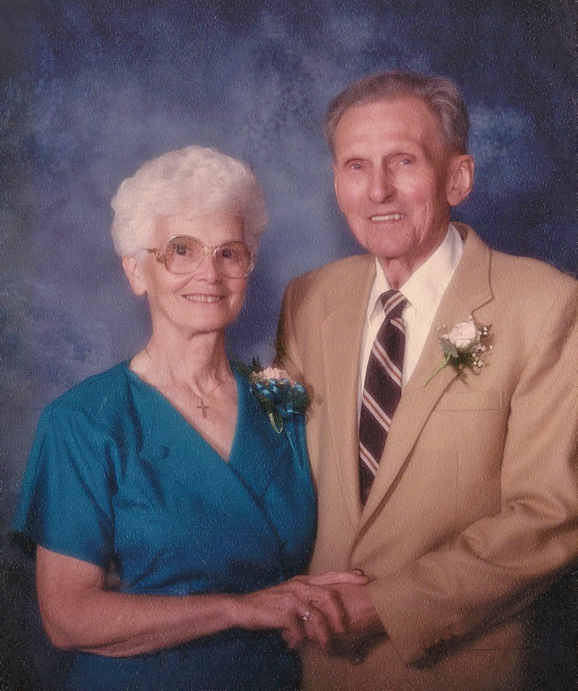 Grandma and Grandpa on their 50th anniversary April 21, the day before my sister Lynn's wedding.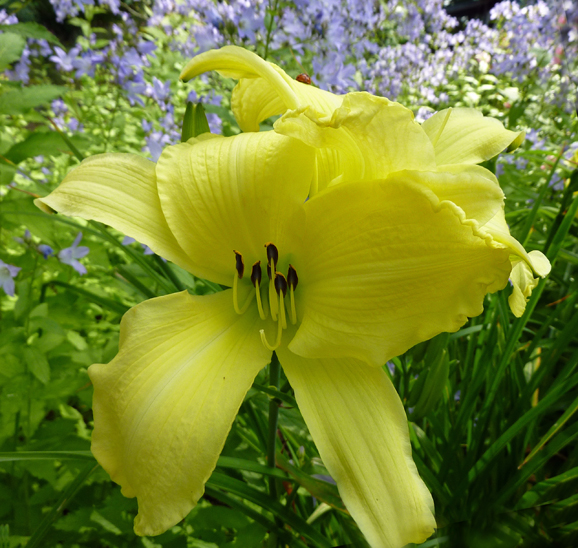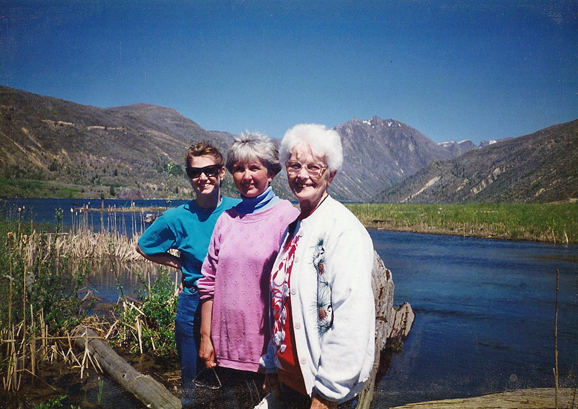 Three generations of daughters at Mount Saint Helens - Mother's day May 1994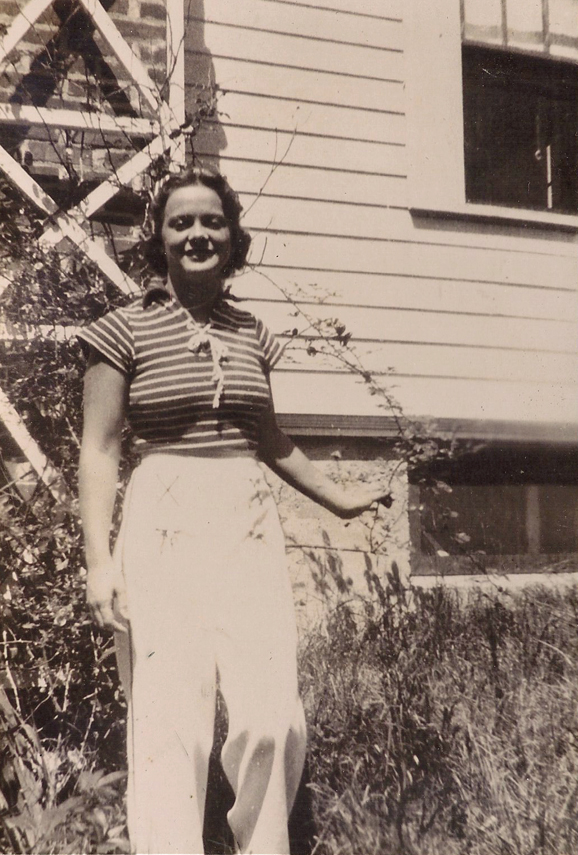 Florence Moore - summer of 1936 - 15 1/2 years old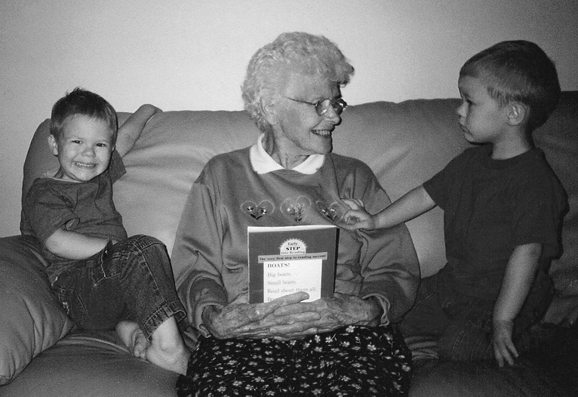 GiGi adored her great-grandsons ~ here enjoying the twins in September 2001.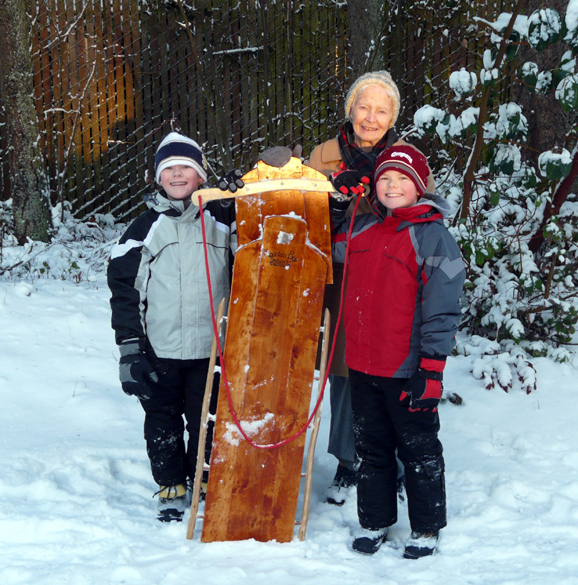 in December '08 sledding with the twins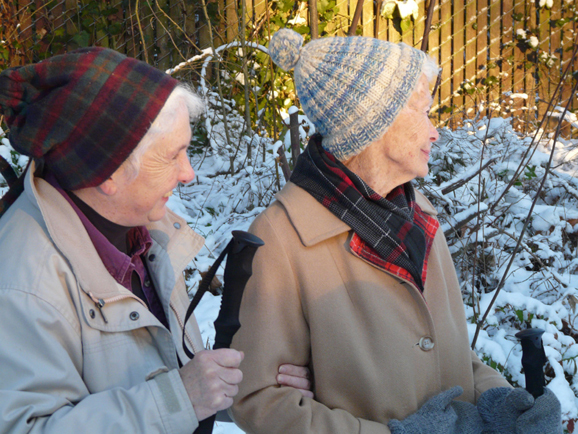 Watching the family fun brings smiles to mother and daughter - Dec '08.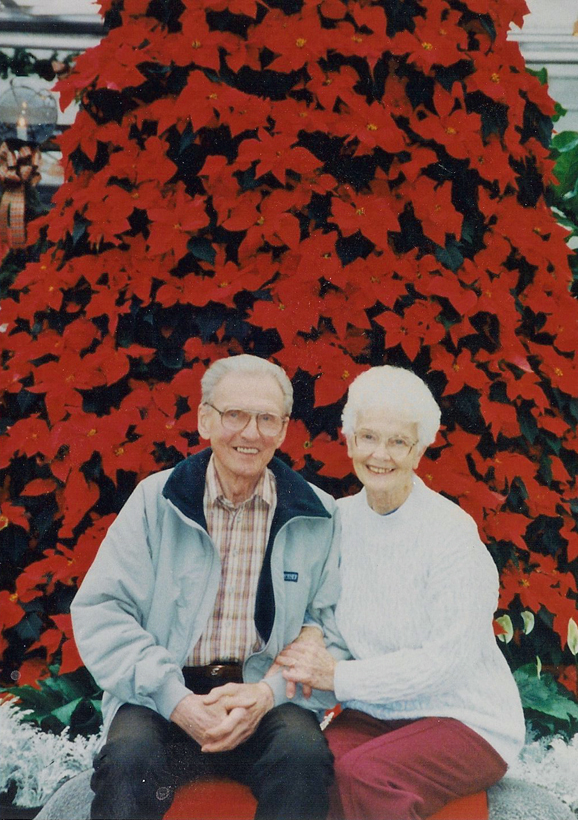 Grandpa and Grandma - Everett and Florence at Mobek Nursery's Poinsettia Festival in December of 1995 - flowers in every season, of course.
gallery of blooms ~ in memory of Florence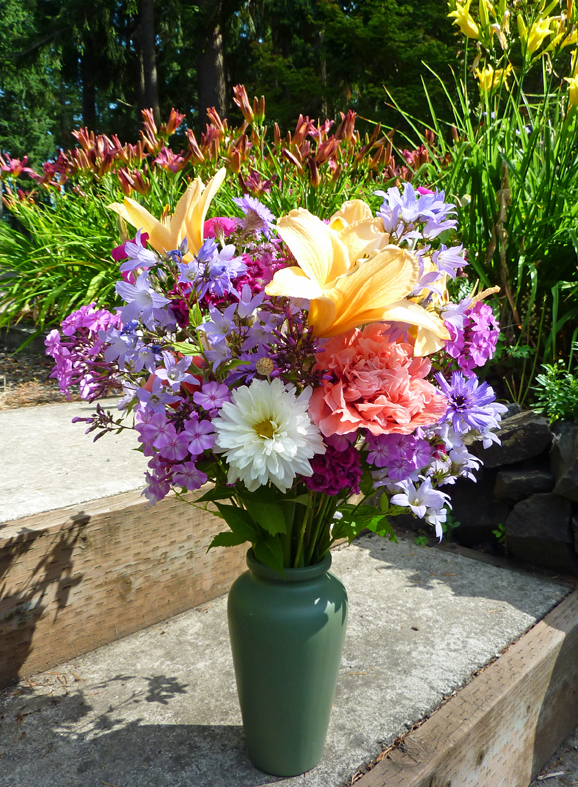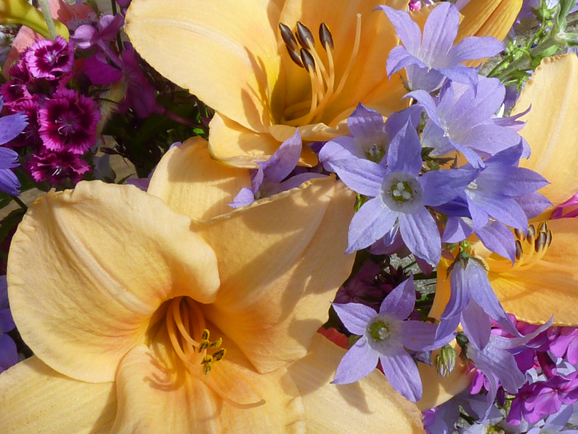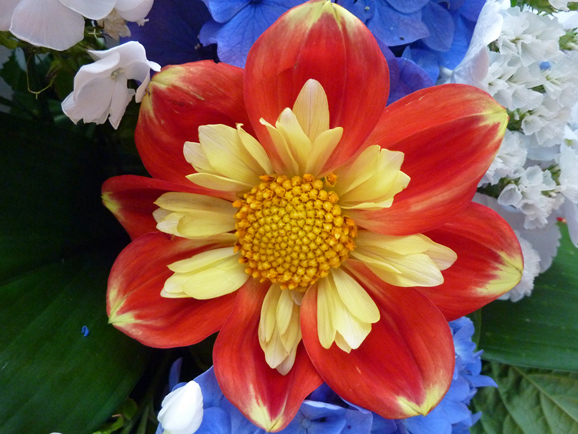 Flowers arrived from friends in her memory; some in tissue (below) handmade by children.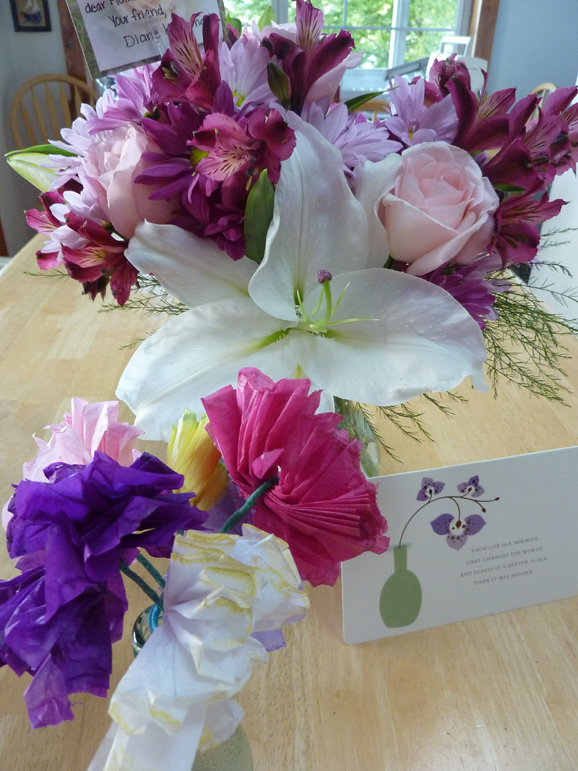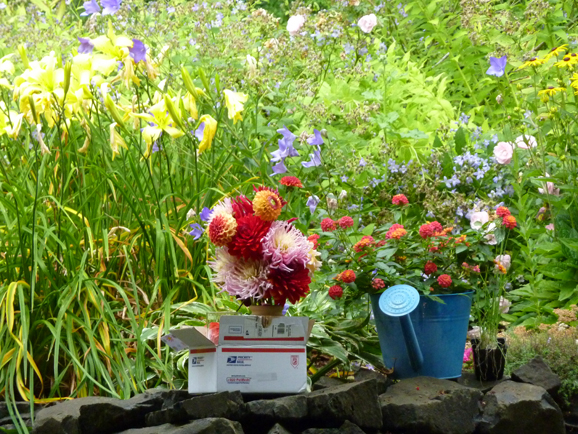 special delivery dahlias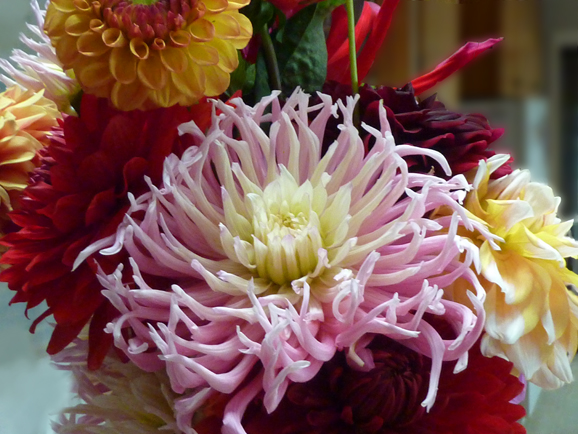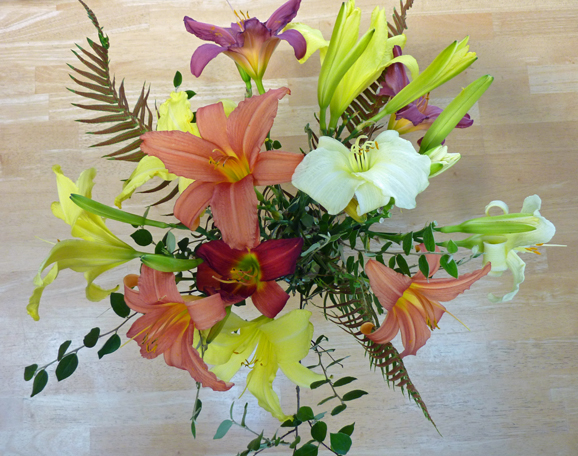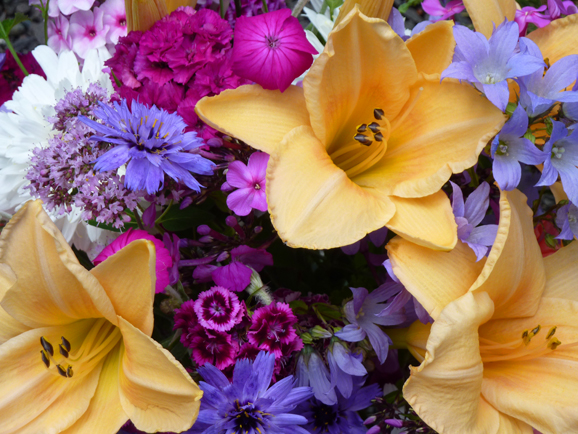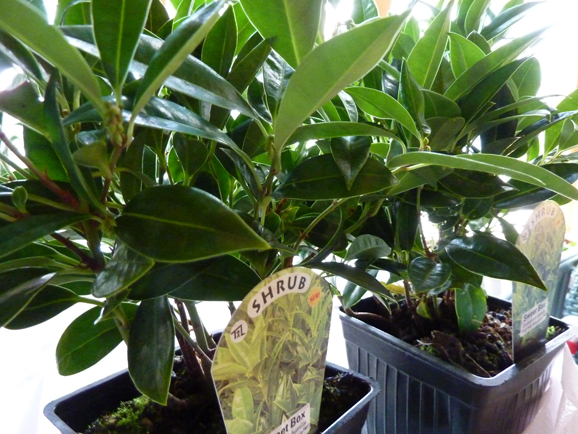 Living gifts for Grandma's memory garden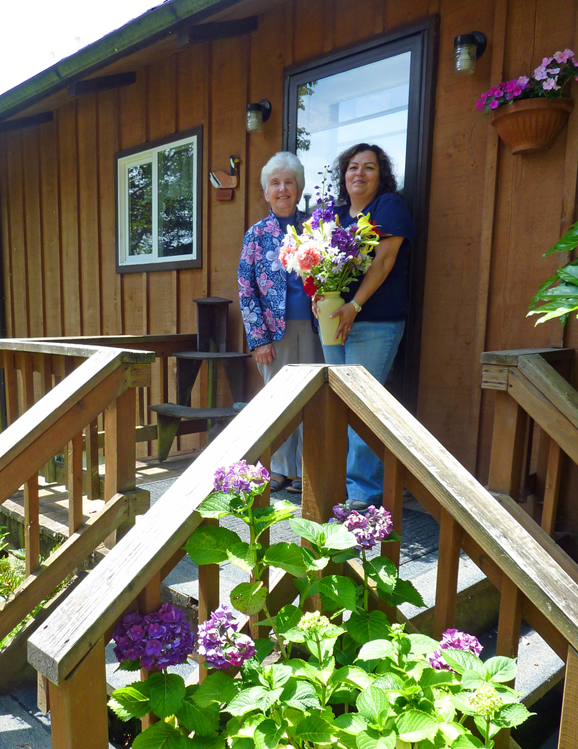 Friends from the community who helped care for Grandma received bouquets of thanks.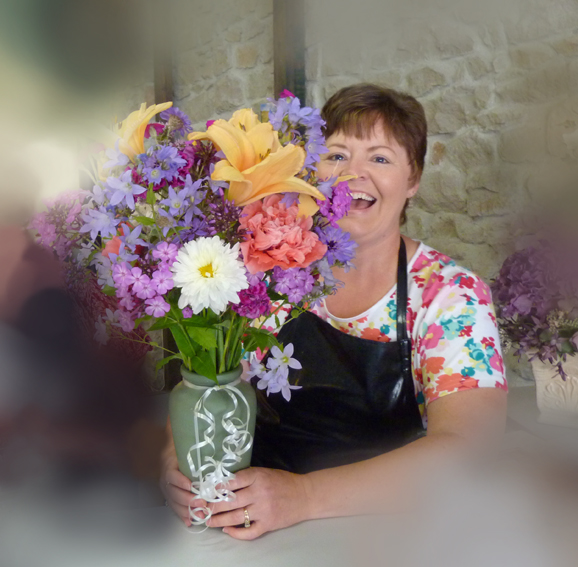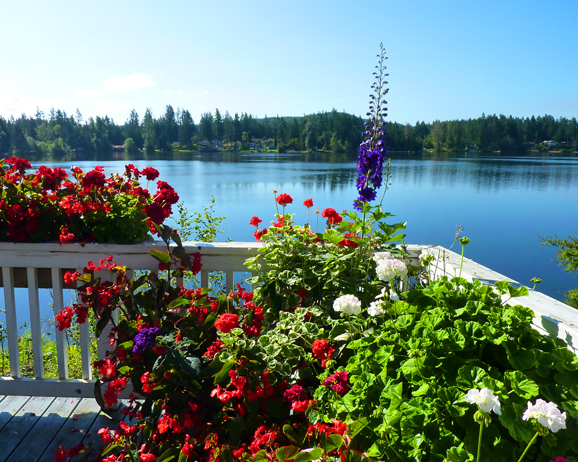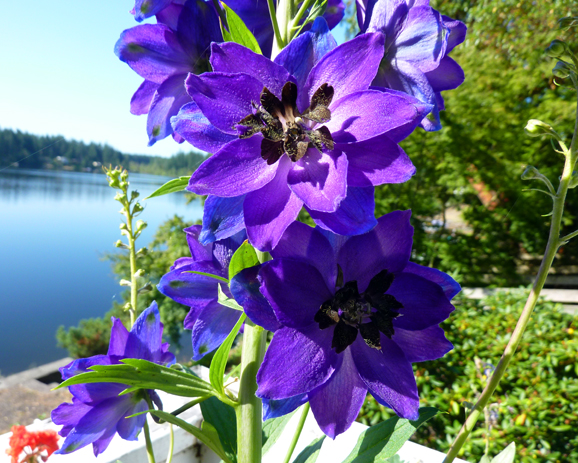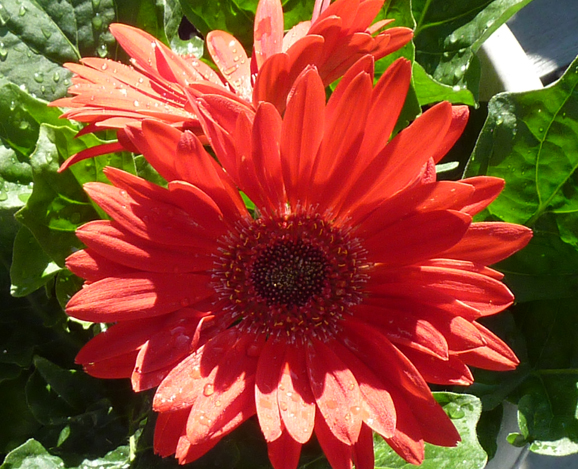 gerbera daisy grown from seed - now in crimson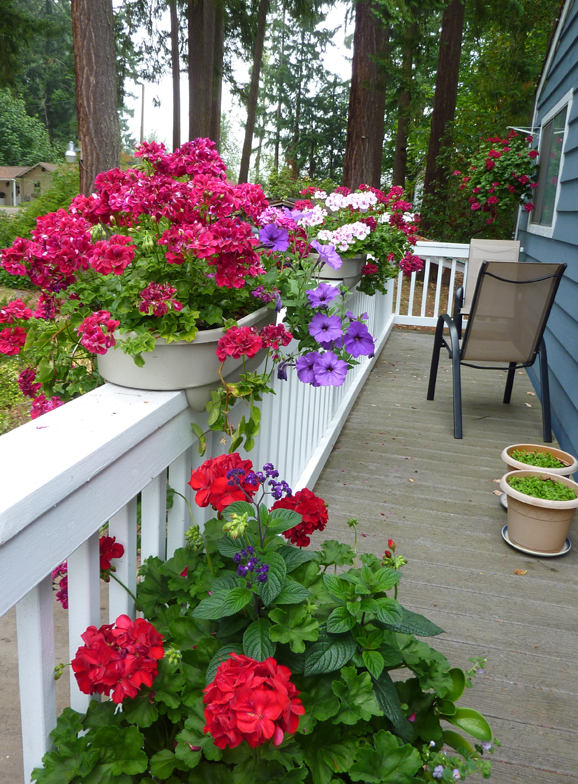 studio blooms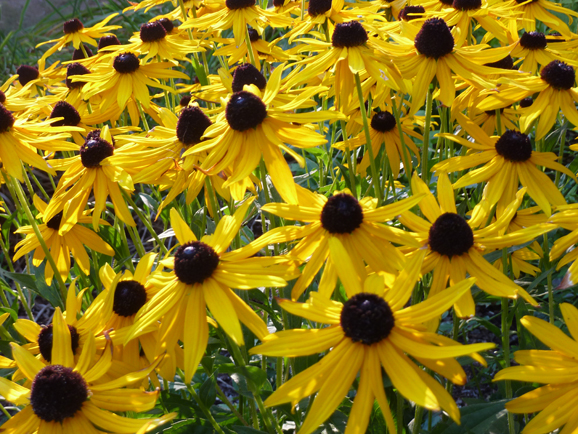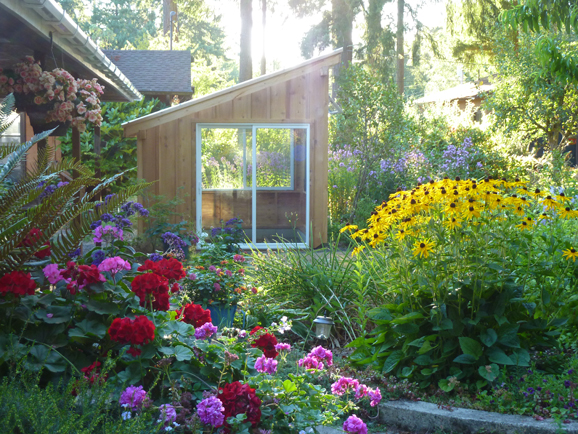 more
see spring blooms at the lake gardens.