summer - fall 2020

summer
I really like summers in western Washington. There really isn't much not to like.
Here's a little update on what's been going on in and around my studio.
inking in the garden
Brilliantly colored alcohol inks are smelly - perfect to paint with outdoors in the garden.
summer metamorphosis
Mom found swallowtail caterpillars on her parsley plants. A couple days later they tied themselves to a twig and transformed from caterpillars into their chrysalis form. Apparently West Coast swallowtails butterflies can emerge after ten or twenty or thirty days... or the next spring. We're thinking these two are waiting for spring. But here's a video of what's happened so far...
artful family
artful wool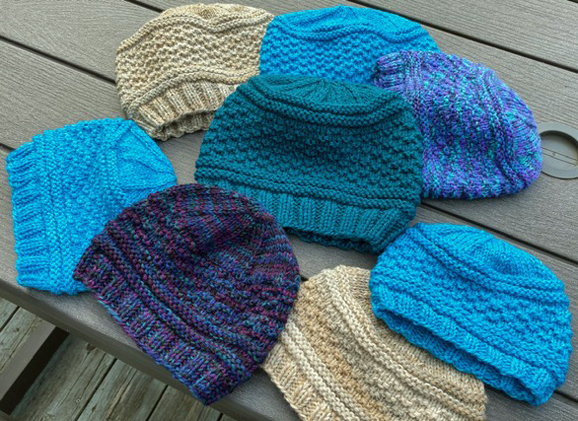 My talented and generous Mom has done it again. Here are just a few wool hats she hand-knit.
And she gives them away.
Below are some colorful socks she also made. Summer projects in preparation for colder days coming.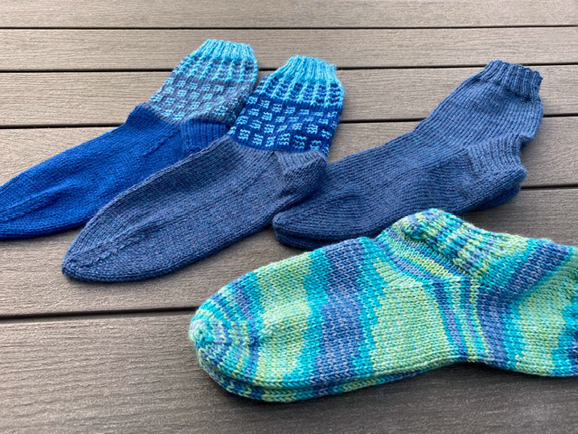 I think Mom likes blues and turquoise.
I'm not sure, but I may have hand-dyed the yarn she used for the bottom socks. Maybe not... hmmm. I have dyed some like that...
Click here and on photos to see more of Mom's wool art...

summer yum
The rains have been splitting our Juliette grape tomatoes. So I determined last night that I would invest an hour this foggy morning to pick, wash, and prep two sheets of tomatoes to slow-roast in the oven.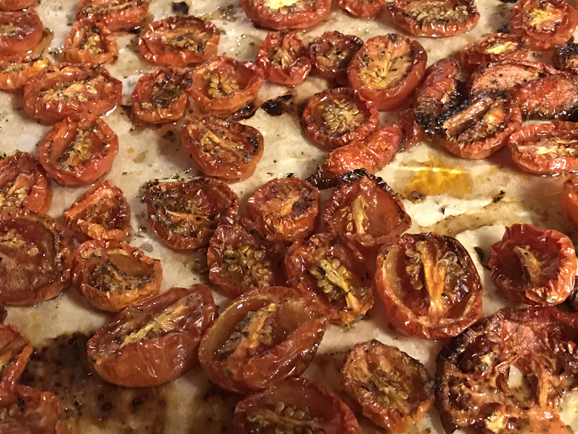 I can't let them waste, and I love the aroma of them roasting!
tomatillos first we've ever grown
My Mom planted tomatillo seeds this year. I transplanted the seedlings into pots and then into the garden ground, and staked them upright.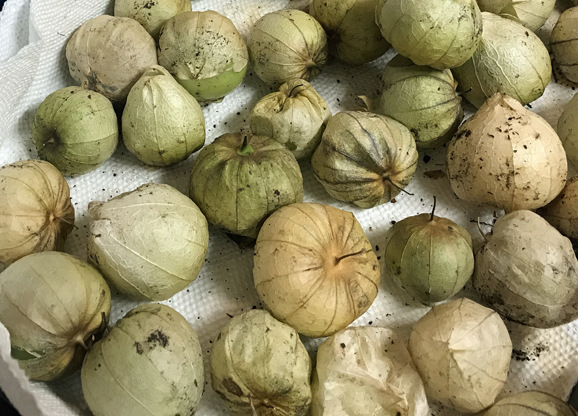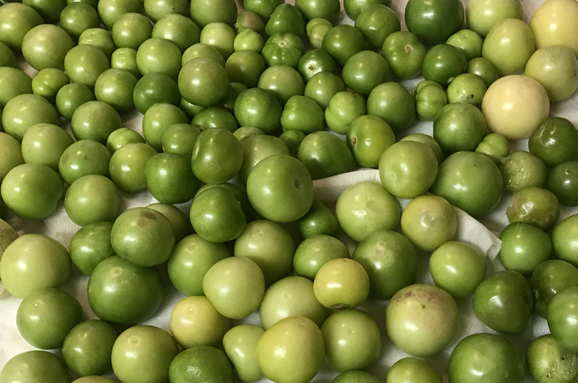 Planted, picked, peeled... Mom showed me how to make delicious salsa verde with them.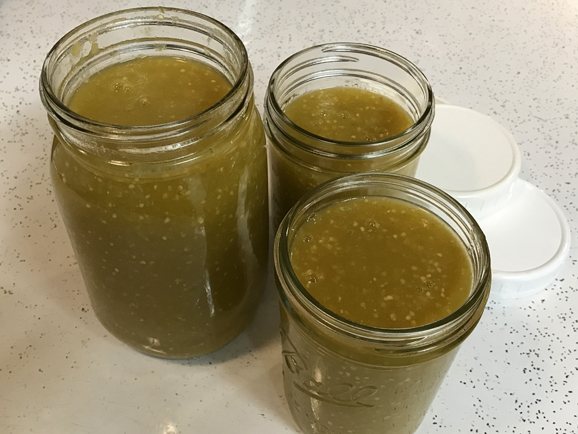 stretching a silk artwork
summer anyway
A few random photos of summer...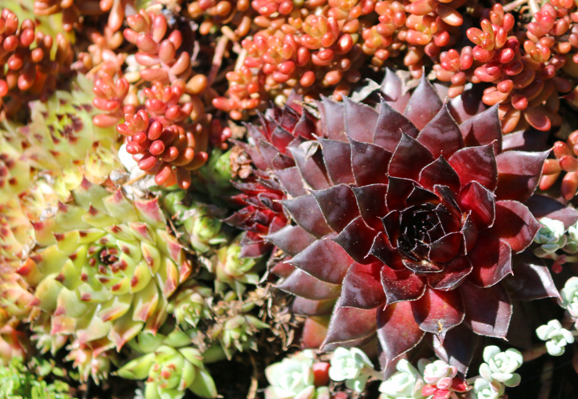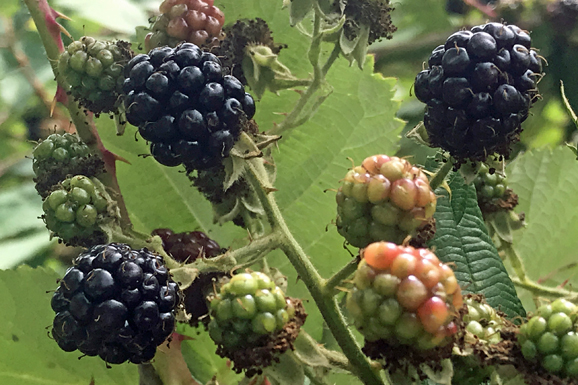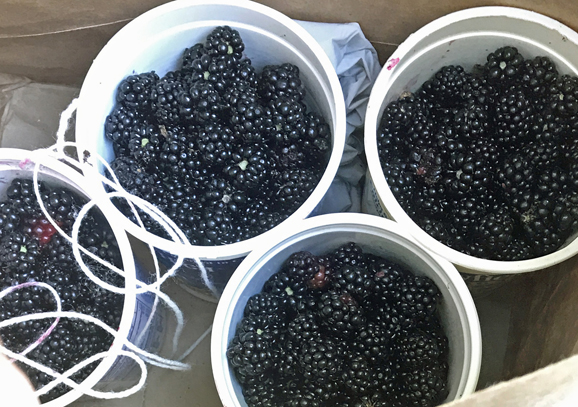 I found a great patch of berries this year. We'll have pie for Christmas!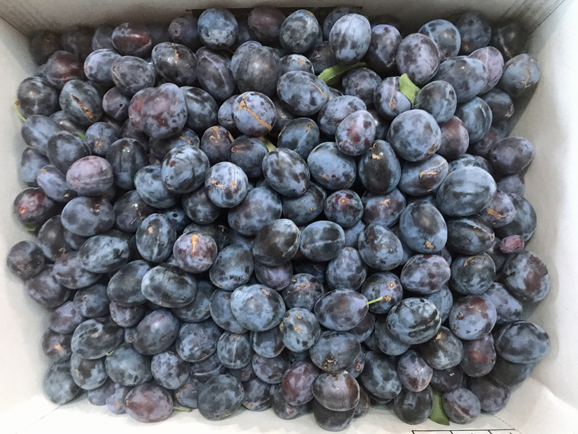 More summer-fall bounty - Italian prunes. Yum.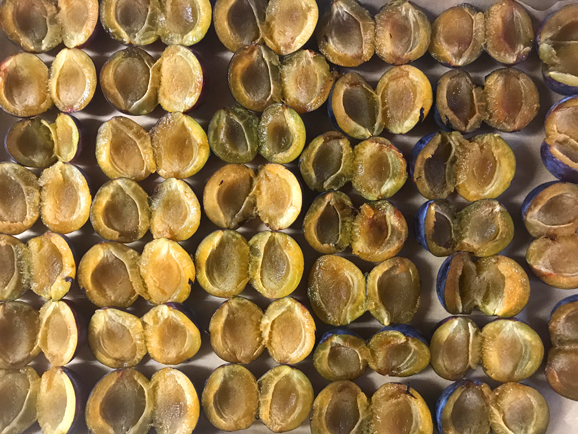 Freeze 'em like this and later drop plums into a blender for a smoothie (no pits).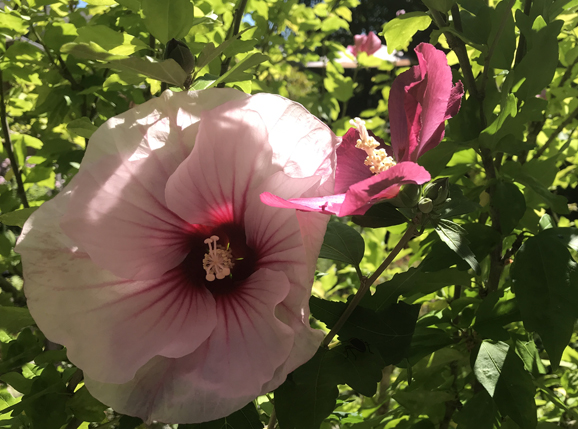 Both in the mallow family, a larger flowered perennial hibiscus, and a rose of sharon bush.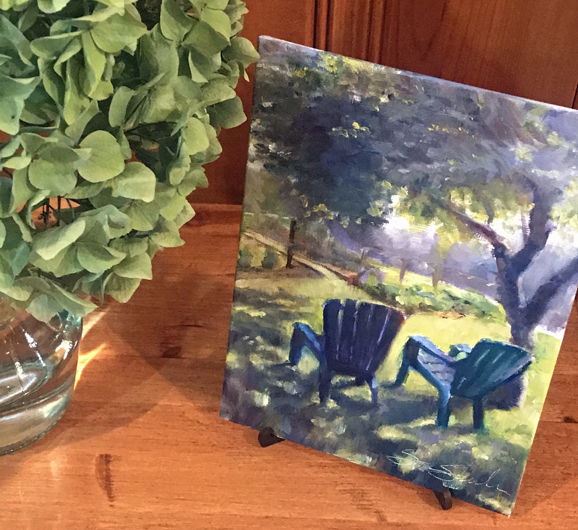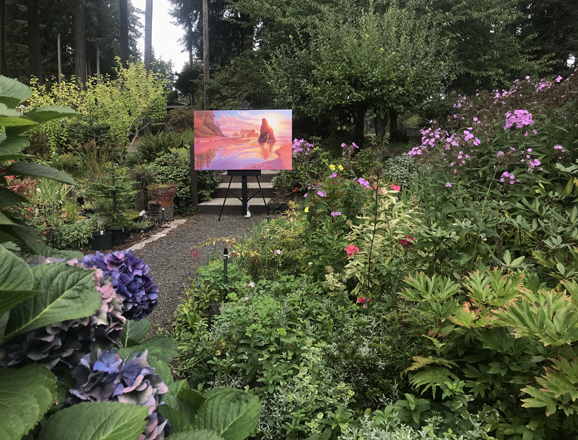 I took this huge oil painting outside to photograph it in natural light - lovely amidst garden blooms.
This inspires me to host a garden art show again...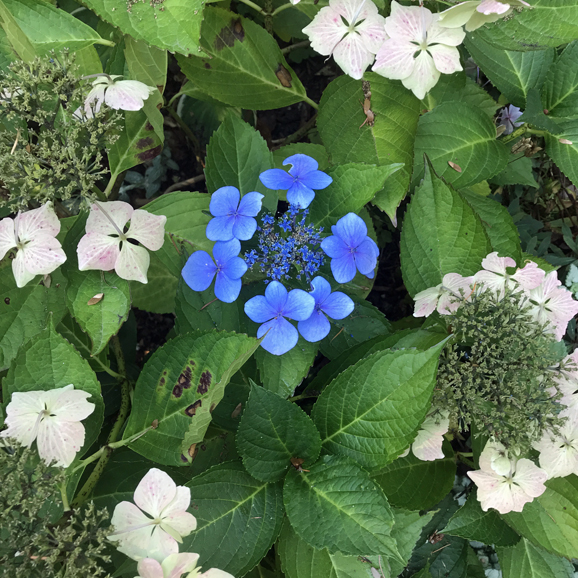 Late-bloomer - a solo blue lace cap hydrangea flower in the midst of faded blossoms.
I propagated this plant from my neigbor's bush. I used to mow his lawns when I was a kid.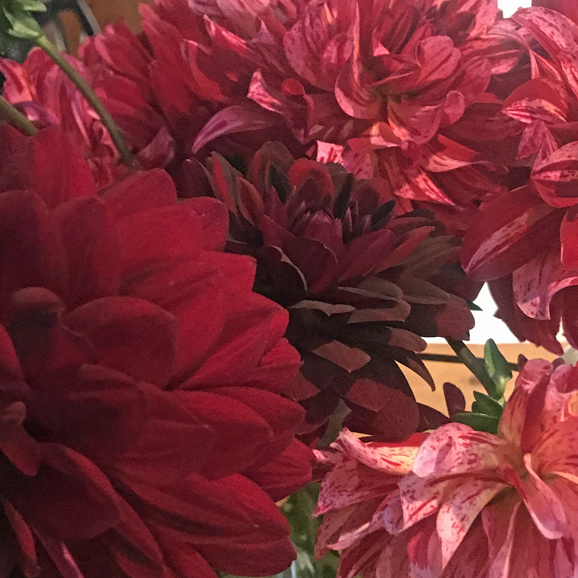 Regal and extravagant dahlias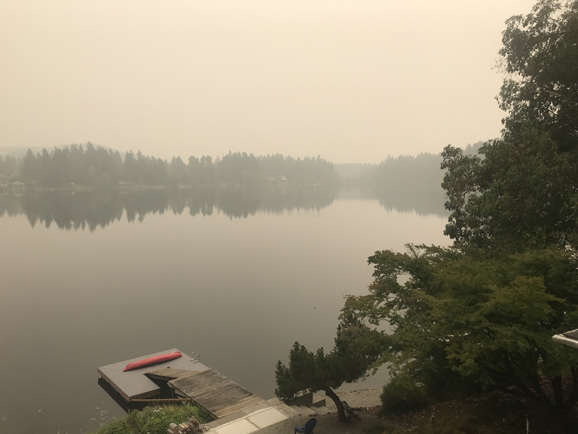 This summer-fall suffered wild fires and urban burn smog. Some of my friends were evacuated but OK.
At the lake, we found a quiet peace.
This spring, with covid19 keeping us all home, I challenged myself to thirty days of painting - Monday-Friday, for six weeks. This time I painted in oil paint on canvas, and in dry pastels on colorfix paper.
I put all my social activity time into the studio, and challenged myself to work small and try to complete five paintings a week. This was a bit ambitious. I ended up painting on Saturdays also, to complete the paintings that required additional time.
Click or tap here to see more...
Two springs ago, I engaged a self-challenge to paint for fifty consecutive days. I painted in watercolors.
Click or tap here to see and read more on my fifty days of painting.
select past commissions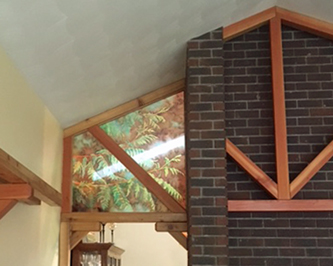 I'm pleased to announce my first completed installation of silk laminated within glass. The artwork fills the spaces between open trusses of a residential interior. The photo at right two of four panels. Click to see more.
As students, faculty, and visitors enter Gilson Middle School in Valdez, Alaska, they are greeted by a vibrant suspended mural--over 26 feet wide. Read more...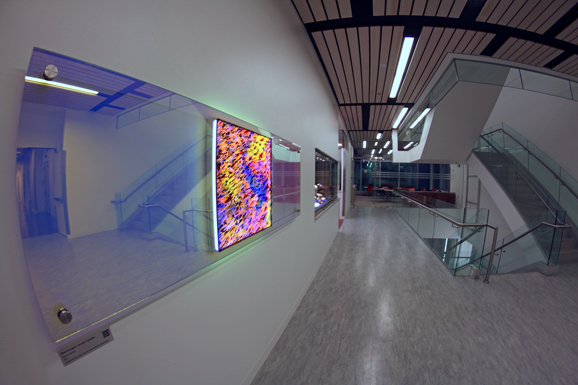 Three new glass artworks resembling over-sized microscope slides measure two feet high by six feet wide. Each artwork is uniquely created in mouth-blown art glass laminated onto dichroic float glass. They are installed in the Margaret Murie Life Sciences Building at the University of Alaska, Fairbanks.

This suspended mural of dye-painted silk measures over 300 square feet. For Liberty Middle School in Spanaway, Washington, it depicts junior high years in a metaphor of a river passing through a canyon.
I love it. It turned out to be all I hoped for and more. Read more...

I continue to collaborate with Seattle glassblower Jim Flanagan to create gently abstracted imagery within colored glass. Click here or on the photo at right to see our most recent sheets of blown glass (and scroll down, as the newest work is near the bottom).

Commissioned for a thriving church in the town of Dunwoody, near Atlanta, Georgia.

This mural in dye-painted silk was commissioned for Katchemak Bay Campus of Kenai Peninsula College of the University of Alaska. Discovery was installed in Homer, Alaska, in June of 2012. Read more...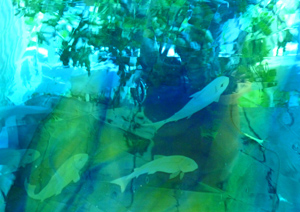 Kenai Peninsula College etched mouth-blown glass public art installation
Click here to read about Generations.
Here is a link to KPC installation photos
studio and story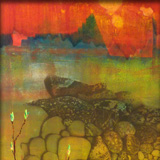 Click here to see photos of ten images completed in January 2011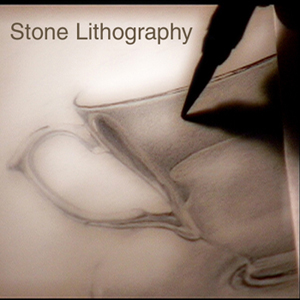 People often ask me how I create a stone lithograph. It's hard to explain in words so I have a short video that shows the process.
Click here for photos and video on stone impressions.

silk rivers
These river silks were inspired by and modeled after the beautiful Fremont antique glass we used for the Kenai Peninsula College installation.


flowering
My Grandma's name, Florence, means "to flower" as in the sense of a blossom. And 2012's flowers were an explosion of color. See photos in her memory...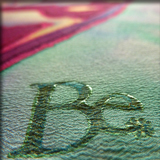 Be silk scarves

Links...
gallery of Be silk scarves
significance in Be-ing
silk care
displaying silk

past journals
fall 2011
summer 2011
summer 2010