cedar ~ new growth
dyepainted silk, laminated inside of glass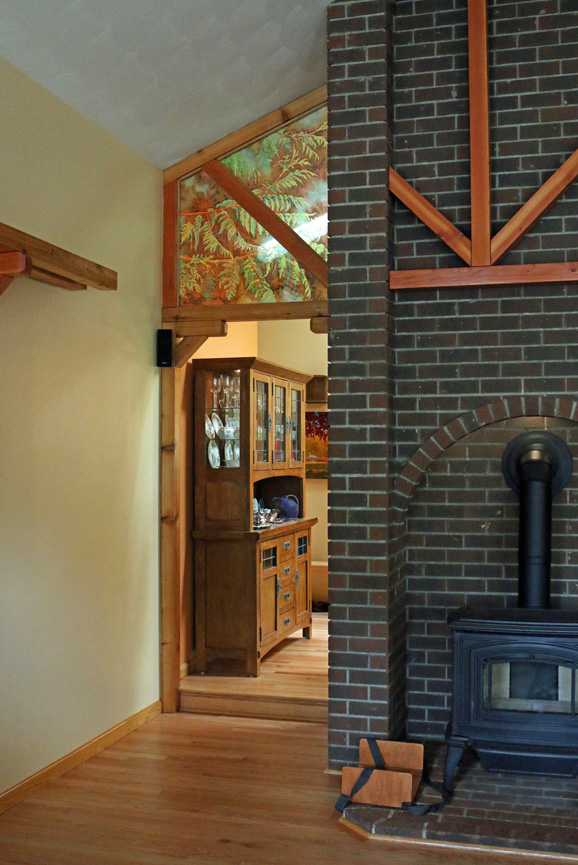 Here is the eastern portion viewed from living room.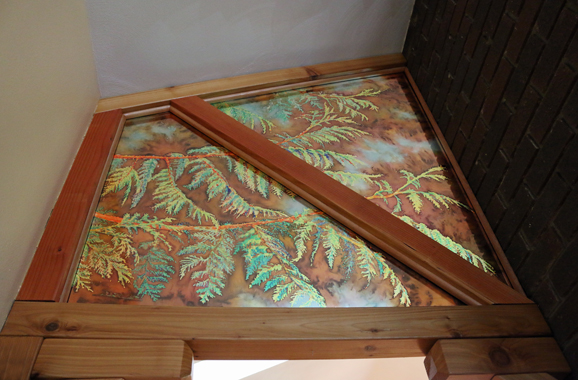 looking up
parameters ~ defined yet open

The goal was to enhance and define the rooms and passage by enclosing spaces within trusses, yet also allow light and color to filter through.
themes ~ new growth on mature trees
Some project themes include: cedar, evergreen, all seasons, Pacific Northwest beauty, and "new growth on mature trees." Target expression was for a timeless glmpse of nature's beauty and color with comfort (home), elegance, and grace.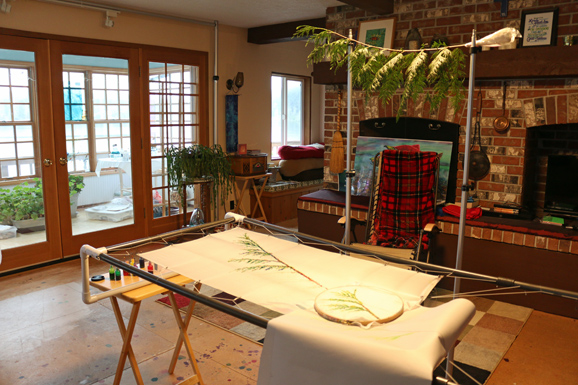 Photo above shows creating from live models in the home-studio

Click here and the photos above to see the studies.
The creating of this artwork was initiated in an informative visit to the artist's studio.
Initial concepts were further developed to establish visual themes, colors, and forms (Click photos above to see some of many initial studies). A visit to the site of installation with sketches helped finalize colors, direction, placement, and final imagery.
Approved concept sketches led to creating the actual art silks in the studio. Click here to see the art in progress.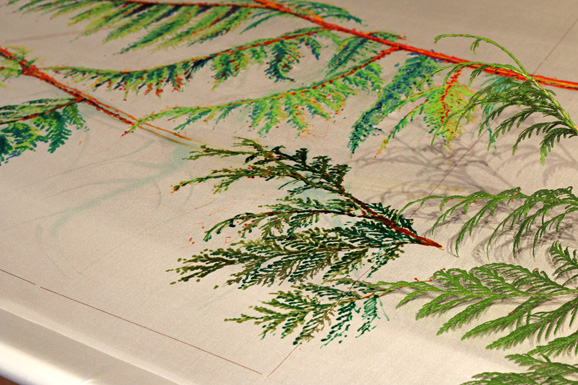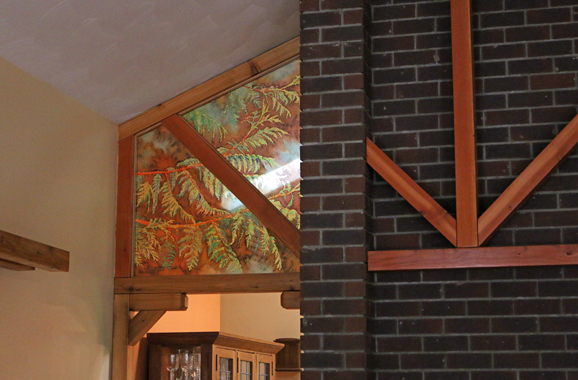 Artwork colors match and enhance the architectural elements of brick and redwood.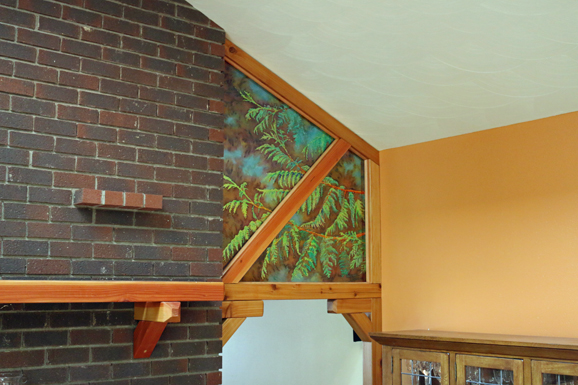 view from the other (kitchen/dining) side

context

Notice there are four total glass triangles, two east and two west of the fireplace.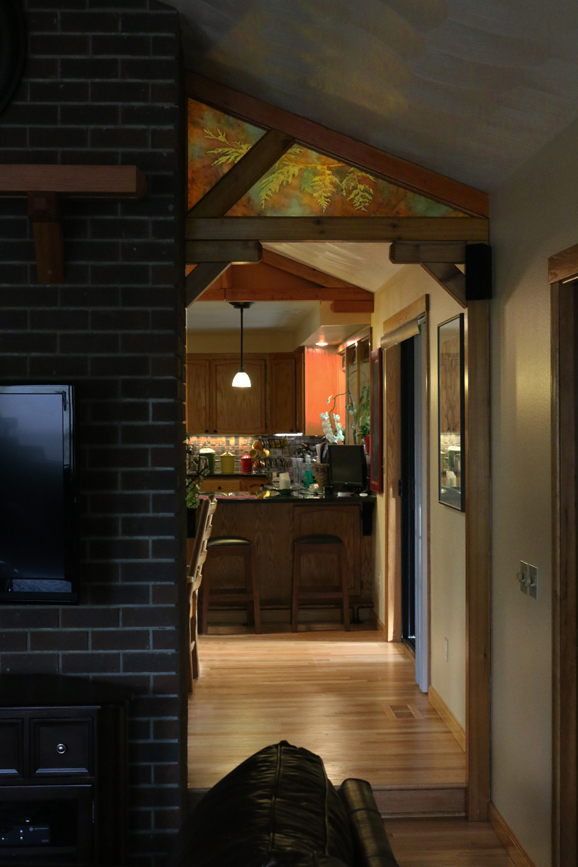 Also unifying the cedar theme, three windows in the opposite wall frame a glimpse of freshly planted cedar trees in the exterior landscape.