thirty days of painting
march-april-may 2020

Permission to Paint ~ With a tragic outbreak of the COVID19 virus in spring of 2020, I found myself safe at home, but shut in.
"Look into your hands. What do you see?"
"Do what you can with what you have."
I had many small canvases, oil paints, a quiet studio and an open personal schedule. So with the statewide "stay at home" mandate, I entered an amazing, uninterrupted painting retreat!
I painted daily, Monday through Friday for six weeks. I painted in oils on small canvases, and I started a new painting each day. I often touched up the daily paintings on Saturdays. So technically, I painted more than thirty days.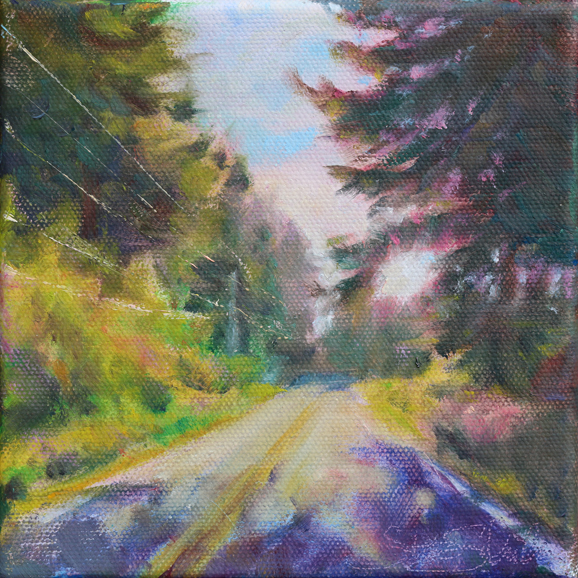 Waldrick Glow - oils on canvas, 6 x 6 inches

thirty paintings!
On Friday, May 8, 2020 six weeks came to conclusion. To my great surprise, I had mostly completed thirty original paintings in oils. Adding a few distinct finishing touches before display left the paintings a bit wet. For even with oils of lavender and flax, oil paint dries very slowly. I thrive on completion, so this feat was a confidence booster for me.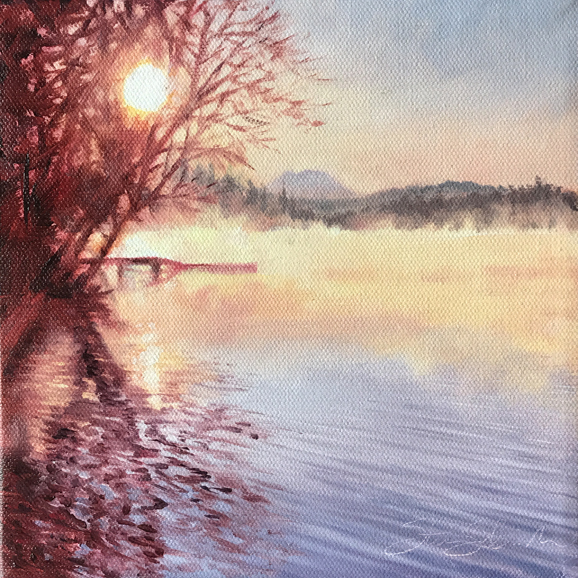 Rise - oils on canvas, 8 x 8 inches - started Monday, April 20 - finished May 14 and 15.
origins of rise
The painting entitled Rise actually began on Easter Sunday morning, April 12, 2020. I arose early to a picture-perfect sunrise here on Offut lake. It was brisk and stunning. A golden, back-lit mist rose in twirling pillars - like spirits awakened and warmed by the brilliant, risen sun.
The following morning, Monday, April 13 I painted the scene in dry pastels. Below is a video of Sunday morning glory and the pastel painting progression (Turn on your audio). I later painted it again but in oils on canvas (photo above).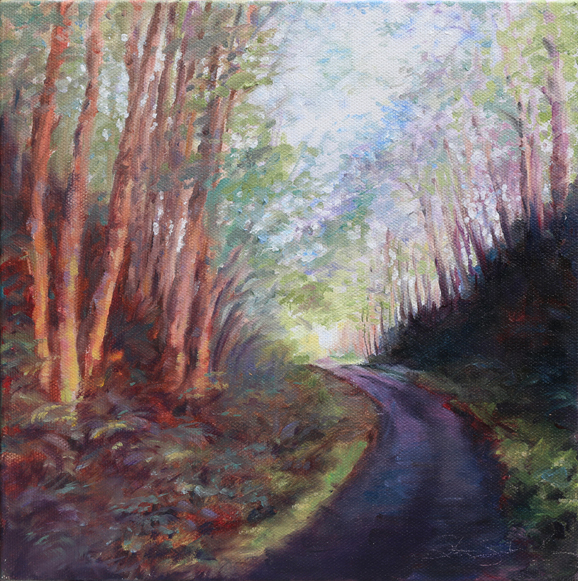 Passing Through - 10 x 10 inches, oil painting on canvas

in two themes
The imagery of these thirty paintings is from beautiful Washington State - mostly in walking distance from my studio. Each painting is about a particular place, a season and moment in time, and distinct light and shadow.
The main two visual metaphors are turning and quiet waters.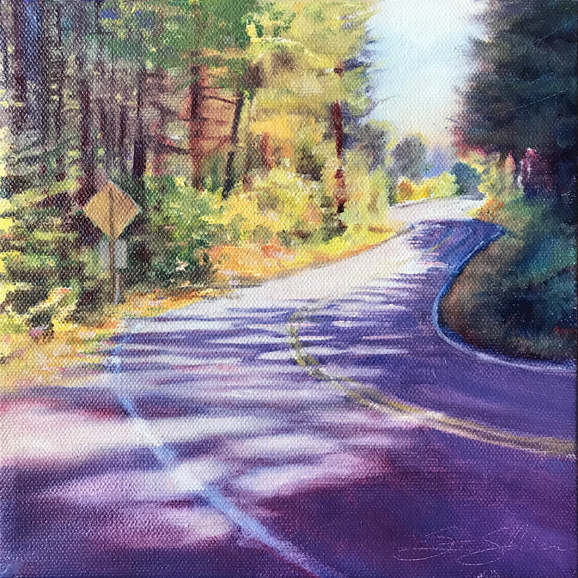 Turning is about direction, situation, momentum, and pacing.
This season of slow-down has quieted my own busy schedule. The quiet has revealed my soul condition, my path, and my pace. I'm receiving this season as a healthy "reset" of my tempo and choices of activities. Hopefully I'm numbering my days aright to gain a heart of wisdom.
And so the theme of turning -- is about where I'll step and how quickly I step (or pause). It's a fitting metaphor for me in this season.
The oil painting at right (8 x 8 inches) is Waldrick road near the Chehalis Western Trail where I frequently stroll. Yes, it really is that curvy.
Click/tap the photo to see more turning paintings.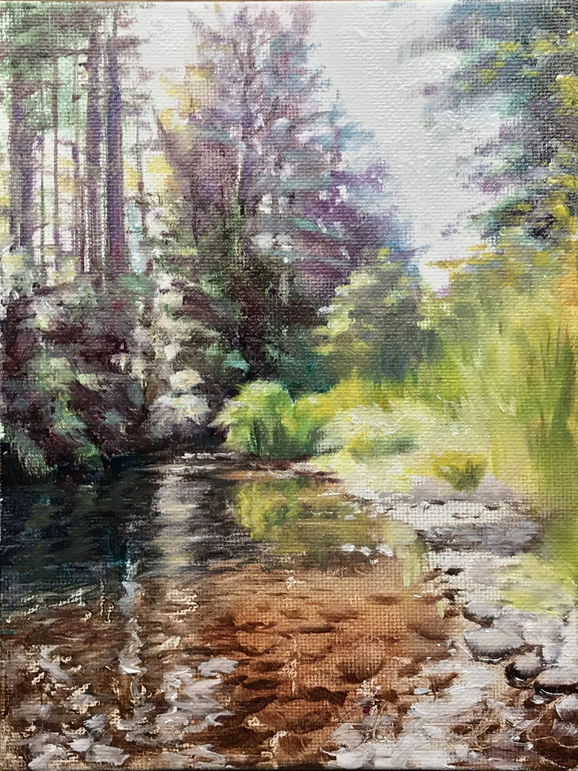 Quiet Watersembodies selah, rest, and pause -- in soul-restoring places of peace - lakes, streams, rivers, and ocean. Click/tap the photo to see more quiet waters paintings.
This virus season has challenged our contentment, our convenience, and sometimes our peace. My artist response to these inner and outer tensions is to paint places of peace - places of quiet waters.
To me, the lake and stream imagery is soul-refreshing. And so I've painted them to "notice" them, to receive them well, and to share them.
image is Deschutes Spring, 6 x 8 inches, oils on canvas panel
Now I had originally planned to host my annual Spring Studio Art Show and Sale on April 25 & 26. But a physical studio visit was not possible due to the COVID-19 virus. So I considered how to create an online show to look and feel like an actual visit to my studio. Click or tap here to enter the online show.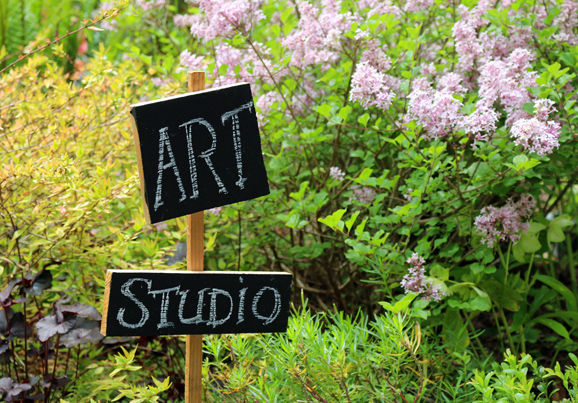 Click/tap here or on photo below to take a virtual-video studio art show tour