fall-winter journal 2018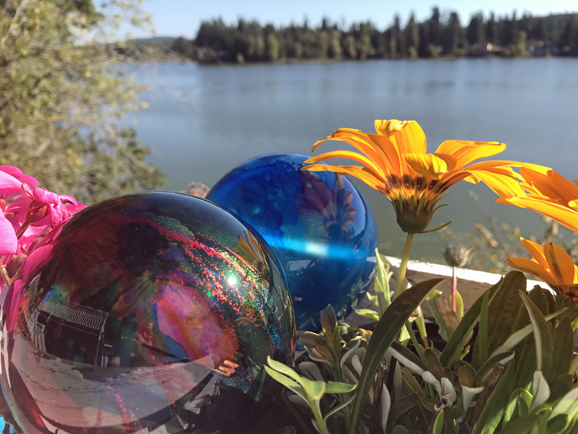 alcohol ink painted glass ornaments
in my home-studio on the north shore of Offut Lake
at 4137 116th Avenue SE, Olympia WA 98501
More updates coming soon... Here below is a summary video from last year, but similar.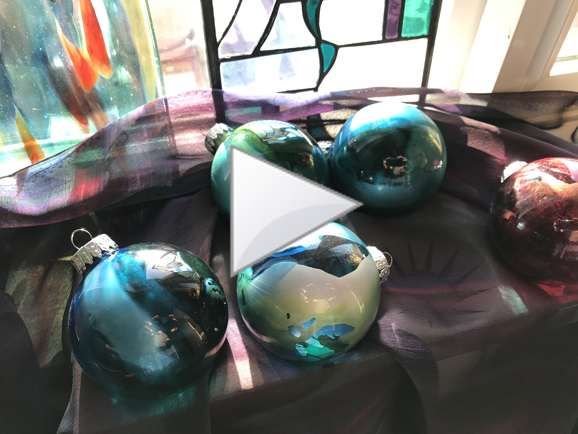 Click here or on photo above to see (last year's) video invitation
To me a lush carpet of pine needles or spongy grass is more welcome than the most luxurious Persian rug.
—Helen Keller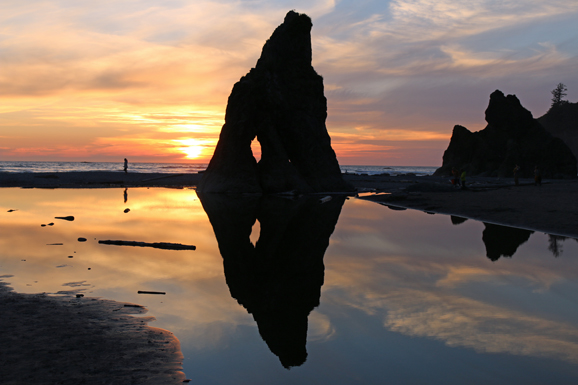 Click here to see photos of home and studio, sea, and lake and gardens ... the pleasant parts of my life as an artist.
I even took my studio outside and painted at the beach.
So much beauty, light, form...
abundance
"Every day I discover more and more beautiful things.
It's enough to drive one mad.
I have such a desire to do everything,
my head is bursting with it."
—Claude Monet
summer haze into fall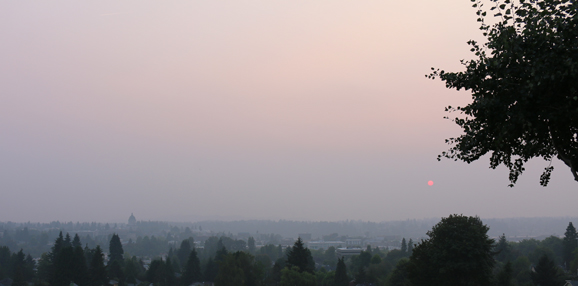 This hazy sky doesn't look like Olympia, Washington USA, but maybe Greece or Italy. The haze was from wildfires north and east of us. Amazing light and color-effect!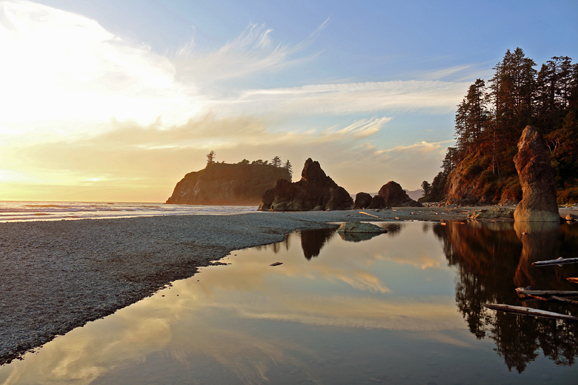 Ruby Beach, WA on September 5, 2018

For me, a landscape does not exist in its own right...
For me, it is only the surrounding atmosphere which gives subjects their true value
—Claude Monet
autumn update
pace of grace...
So thankful to live in such beauty.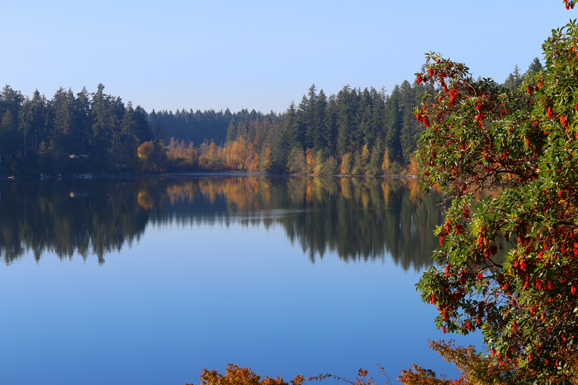 public art in washington state
Happy! I've been juried into the Washington State Arts Commission's Public Artist Roster, through which state art commissions are selected and contracted.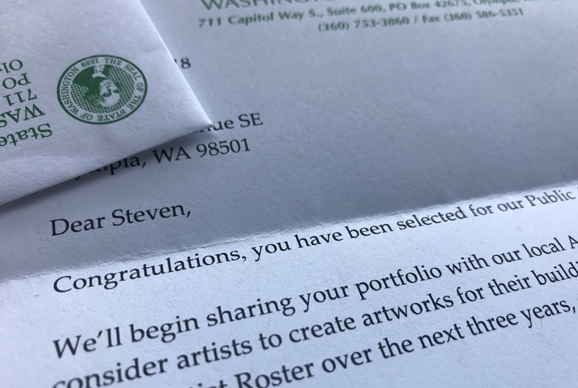 new artwork
While I'm savoring these hazy days of Summer, they aren't lazy-hazy days.
I've just begun a new series of artworks for a fall show. More on that upcoming…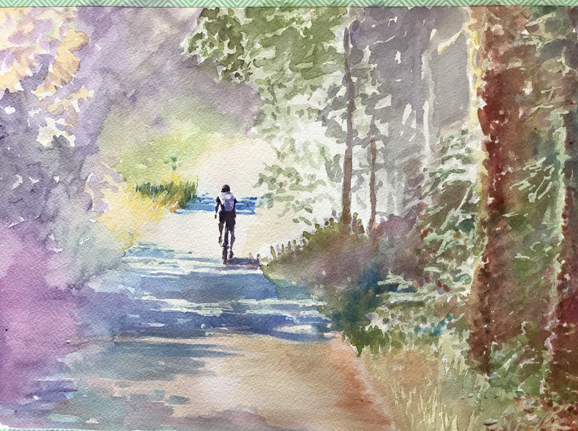 (above) I've re-started a watercolor - a new artwork of a familiar scene. There's so much lush scenery and colorful atmosphere, I could do this painting three times and it will always be fresh and surprising - and challenging.
exhibitions
Come to the Table, features thirty-five carefully selected works including everything from historical pieces by Albrecht Durer, to modernist work by Jasper Johns and Sadao Watanabe, to fresh contemporary pieces created by CIVA-member artists. My artwork "Because We Can't Eat Rocks II" is included among the thirty-five artworks in this travelling exhibition (since 2014).
Click here to see the show in Boston.

select past commissions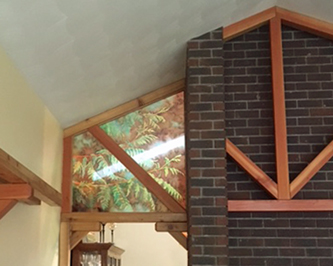 I'm pleased to announce my first completed installation of silk laminated within glass. The artwork fills the spaces between open trusses of a residential interior. The photo at right two of four panels. Click to see more.
As students, faculty, and visitors enter Gilson Middle School in Valdez, Alaska, they are greeted by a vibrant suspended mural--over 26 feet wide. Read more...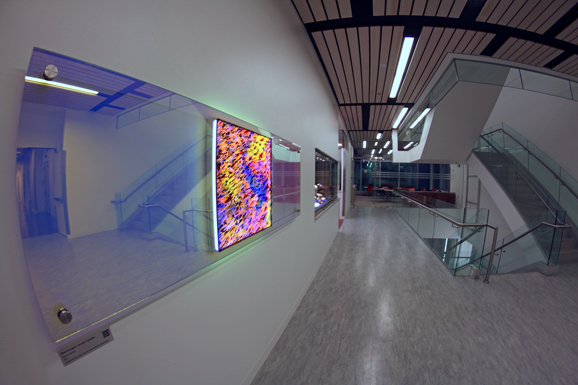 Three new glass artworks resembling over-sized microscope slides measure two feet high by six feet wide. Each artwork is uniquely created in mouth-blown art glass laminated onto dichroic float glass. They are installed in the Margaret Murie Life Sciences Building at the University of Alaska, Fairbanks.

This suspended mural of dye-painted silk measures over 300 square feet. For Liberty Middle School in Spanaway, Washington, it depicts junior high years in a metaphor of a river passing through a canyon.
I love it. It turned out to be all I hoped for and more. Read more...

I continue to collaborate with Seattle glassblower Jim Flanagan to create gently abstracted imagery within colored glass. Click here or on the photo at right to see our most recent sheets of blown glass (and scroll down, as the newest work is near the bottom).

Commissioned for a thriving church in the town of Dunwoody, near Atlanta, Georgia.

This mural in dye-painted silk was commissioned for Katchemak Bay Campus of Kenai Peninsula College of the University of Alaska. Discovery was installed in Homer, Alaska, in June of 2012. Read more...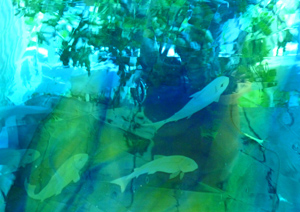 Kenai Peninsula College etched mouth-blown glass public art installation
Click here to read about Generations.
Here is a link to KPC installation photos
studio and story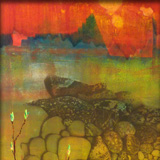 Click here to see photos of ten images completed in January 2011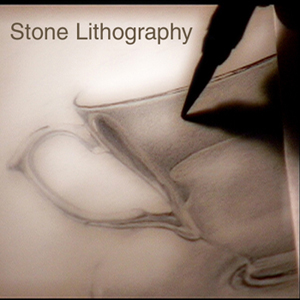 People often ask me how I create a stone lithograph. It's hard to explain in words so I have a short video that shows the process.
Click here for photos and video on stone impressions.

silk rivers
These river silks were inspired by and modeled after the beautiful Fremont antique glass we used for the Kenai Peninsula College installation.


flowering
My Grandma's name, Florence, means "to flower" as in the sense of a blossom. And 2012's flowers were an explosion of color. See photos in her memory...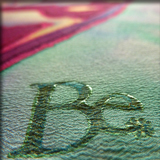 Be silk scarves

Links...
gallery of Be silk scarves
significance in Be-ing
silk care
displaying silk

past journals
fall 2011
summer 2011
summer 2010