artful living fall color 2018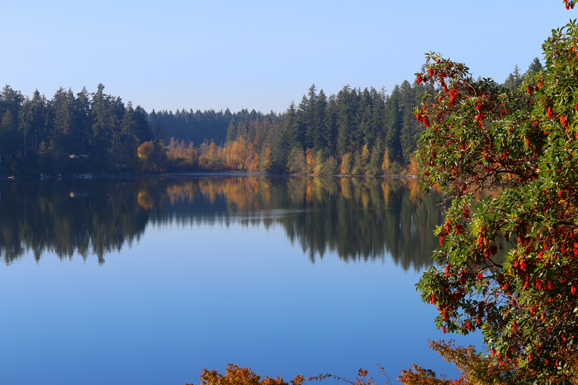 seeing
toasty
spiced
bright
glowing
fading
fall.

Enjoy.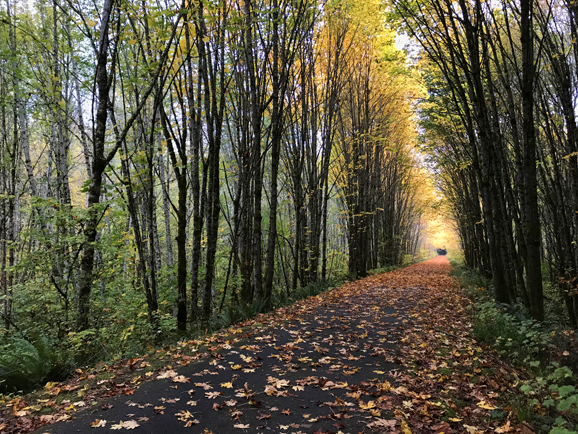 In the rain... there is wonder even out in the rain. (overcast day, Chehalis Western Trail ~ 10/23/18)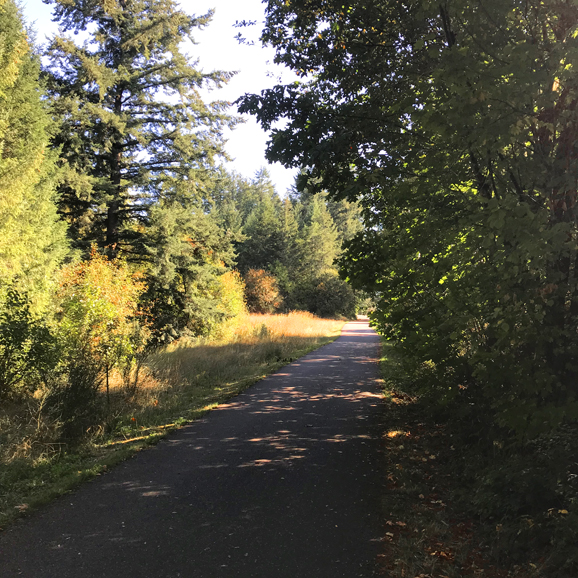 ...or sun...
To me a lush carpet of pine needles or spongy grass is more welcome than the most luxurious Persian rug.
—Helen Keller
Oh yes, or beach sand...or smooth stones...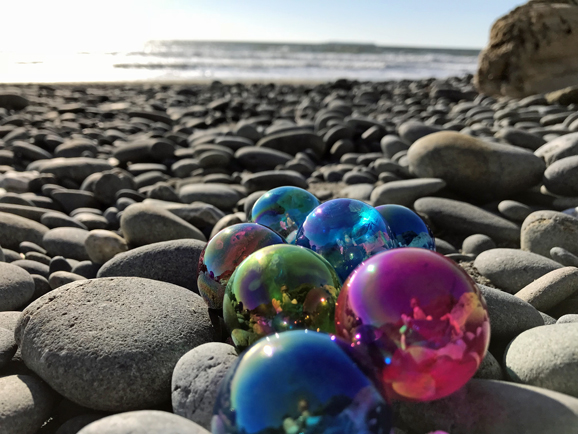 ocean
Just a day trip to Kalaloch on the Olympic Peninsula brought me much joy. I went twice in September to breathe, and also to gather photo references for an oil painting commission.
I found a nice spot amidst the driftwood, sand, and stones to play with liquid colors in glass.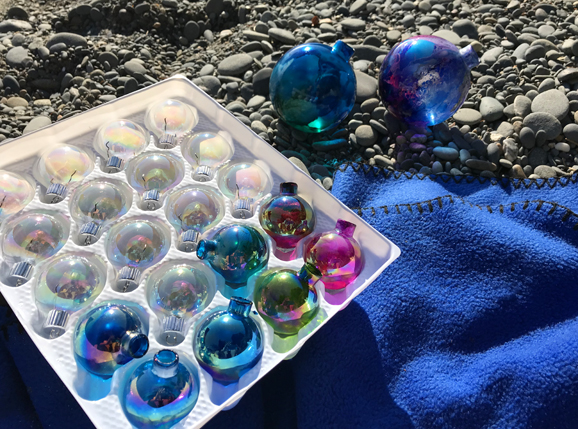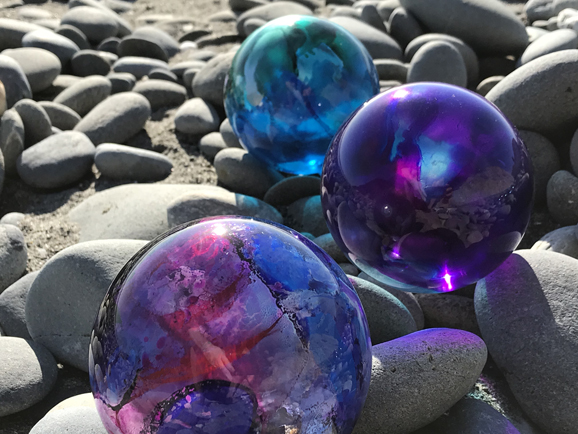 I'll make these glass ornaments available for purchase at my November studio art sale.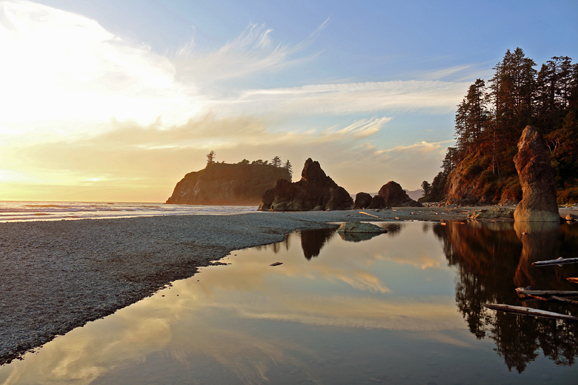 The landscapes of water and reflections have become an obsession.
--Claude Monet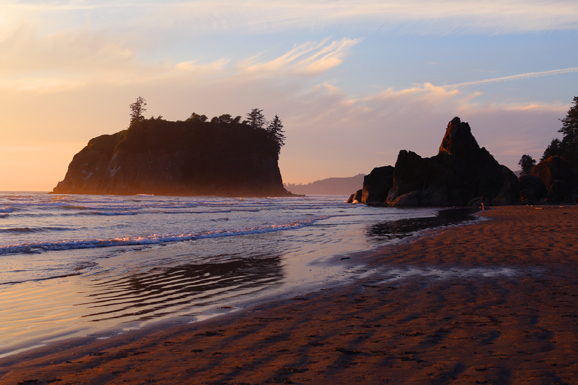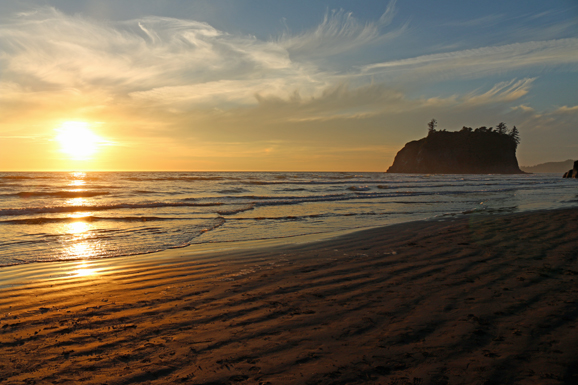 garden colors in autumn's light
My garden is my most beautiful masterpiece.
--Claude Monet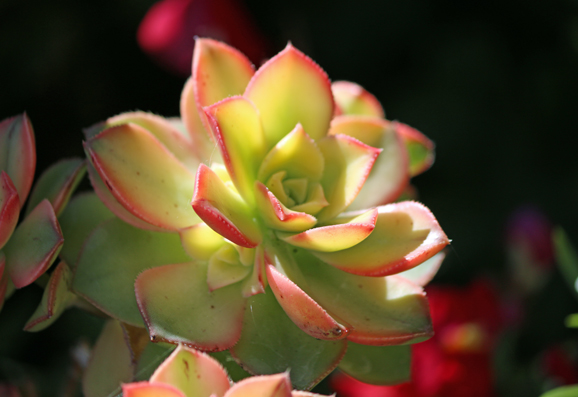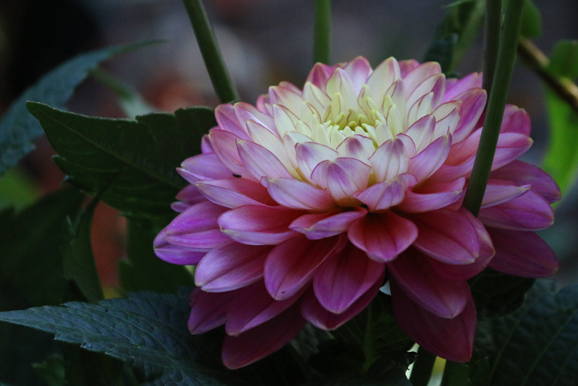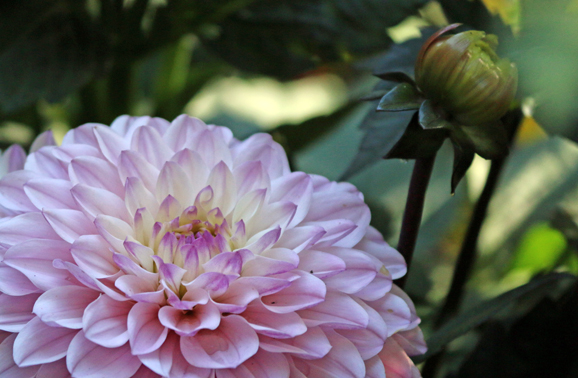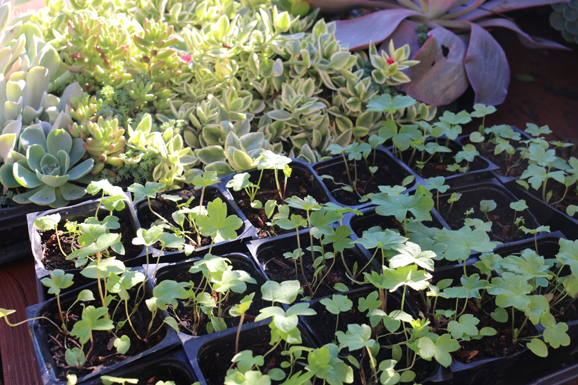 My first ever successful delphinium starts from seed will hopefully grow flower spikes of brilliant blue next year.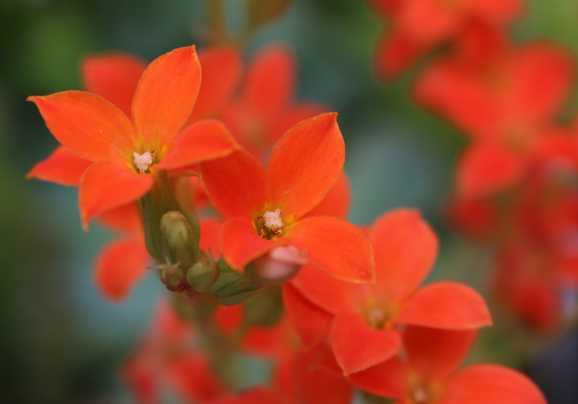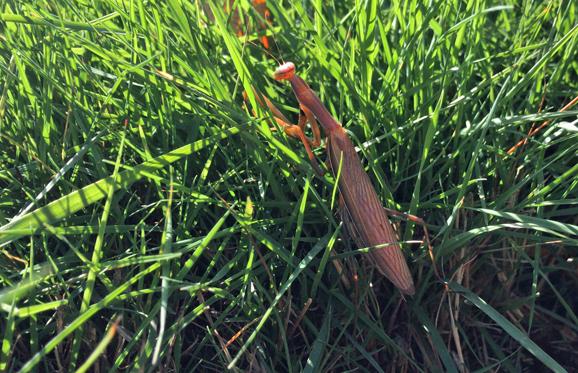 praying mantis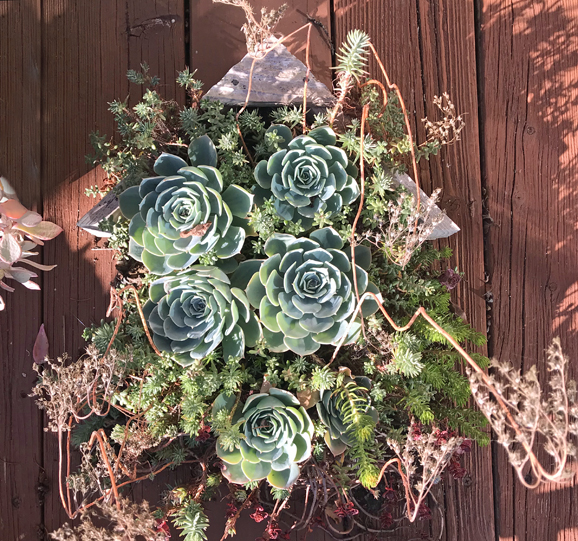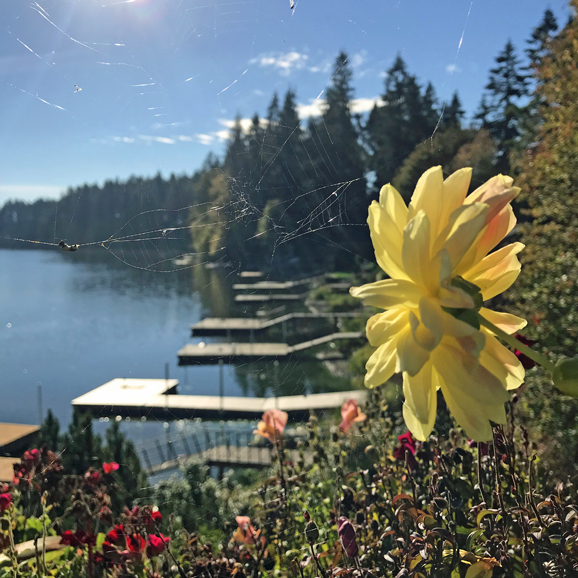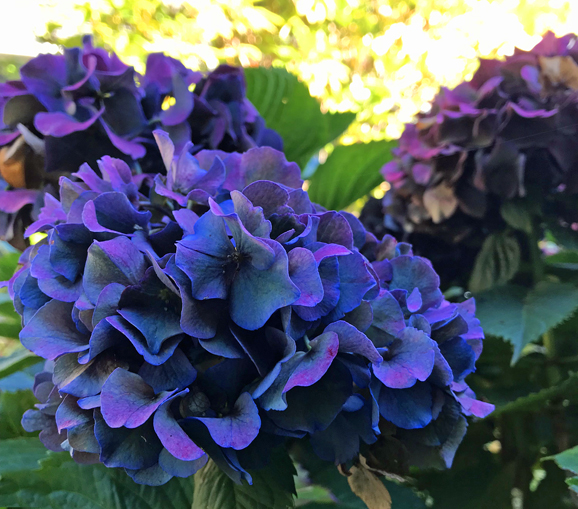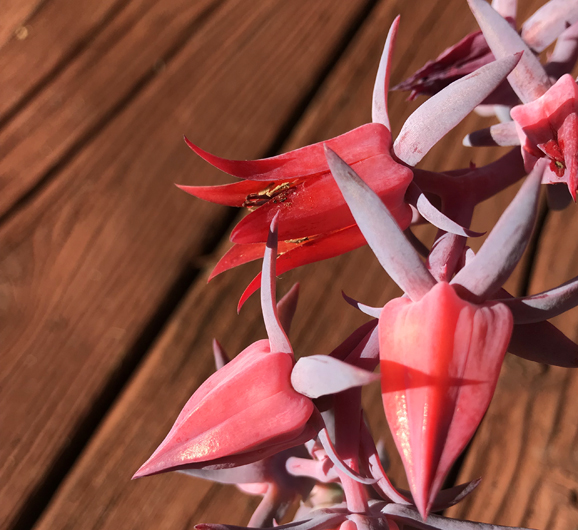 echevaria buds and blooms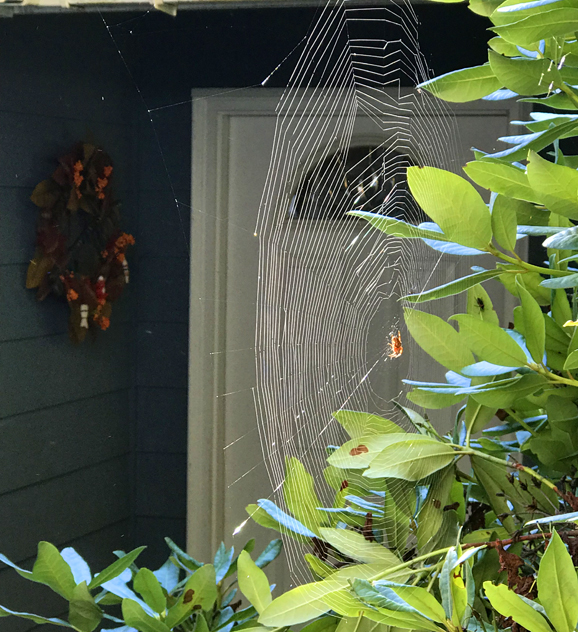 translucent symmetry of webs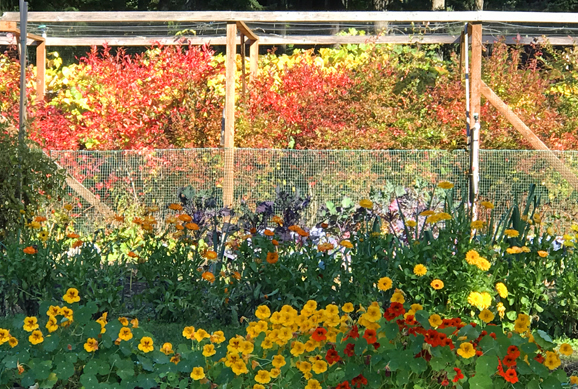 blueberries and nasturtiums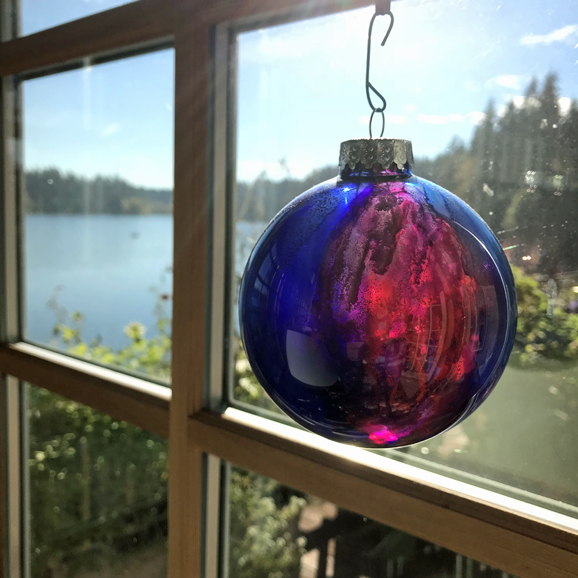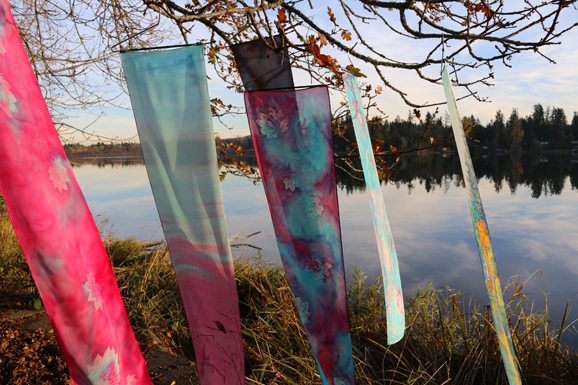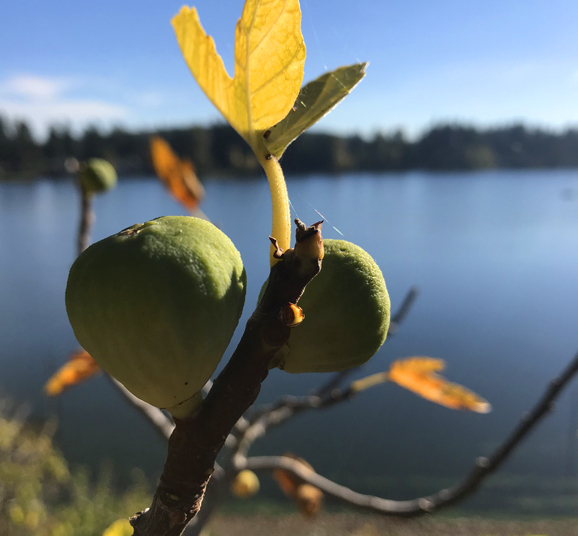 figs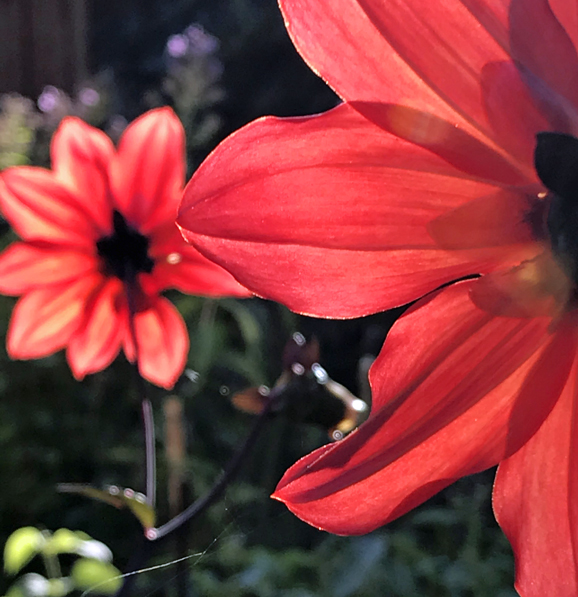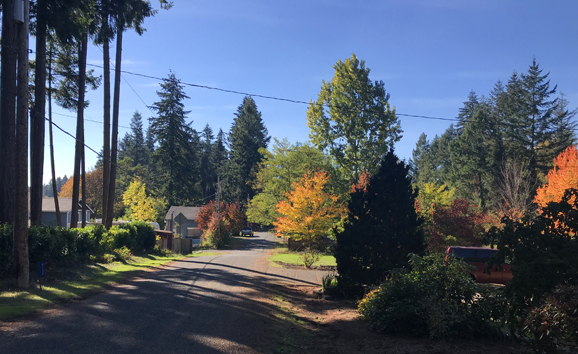 my neighborhood illuminated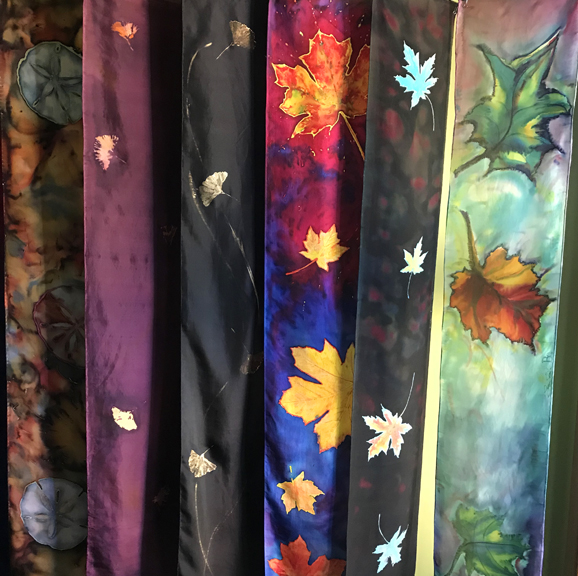 fall leaves and sea shore inspired silks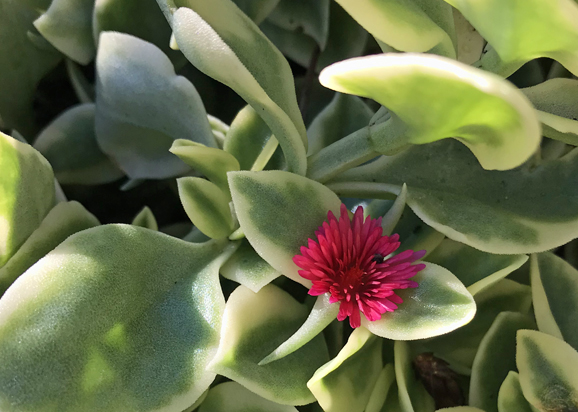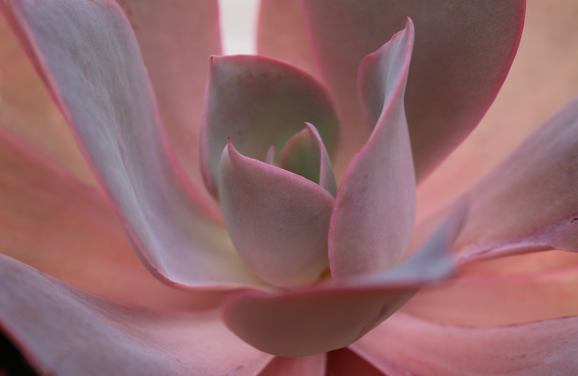 Everything I have earned has gone into these gardens.
--Claude Monet
day trips near home ~ fall 2018
teddy bear cove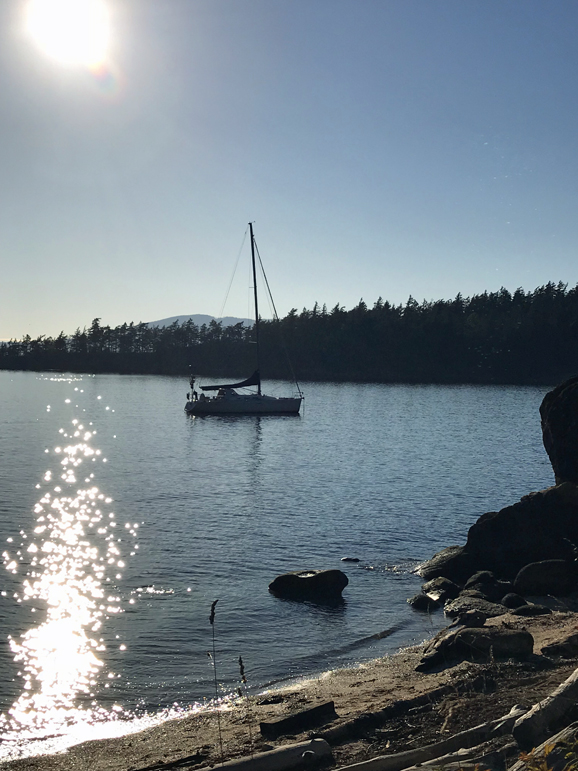 chinook pass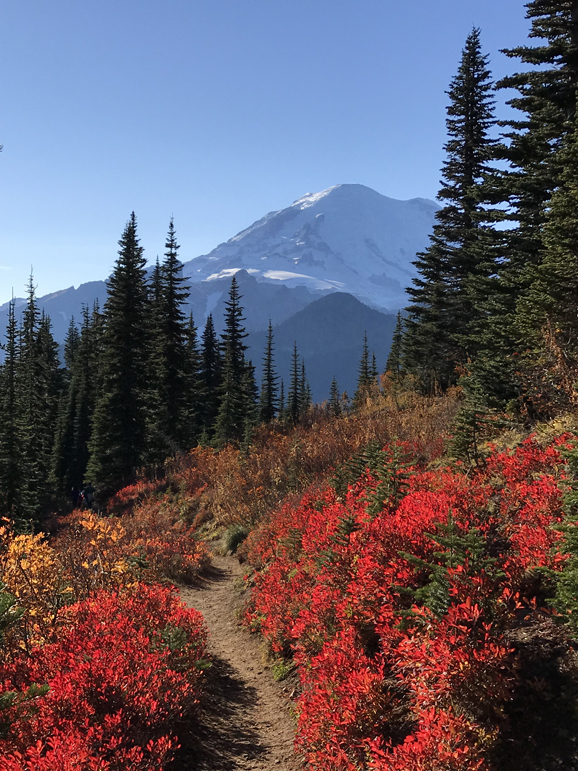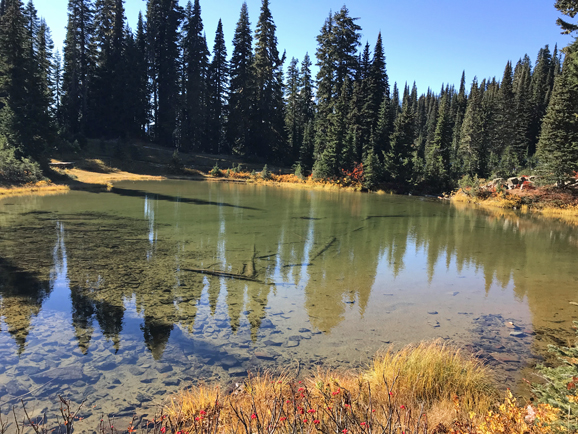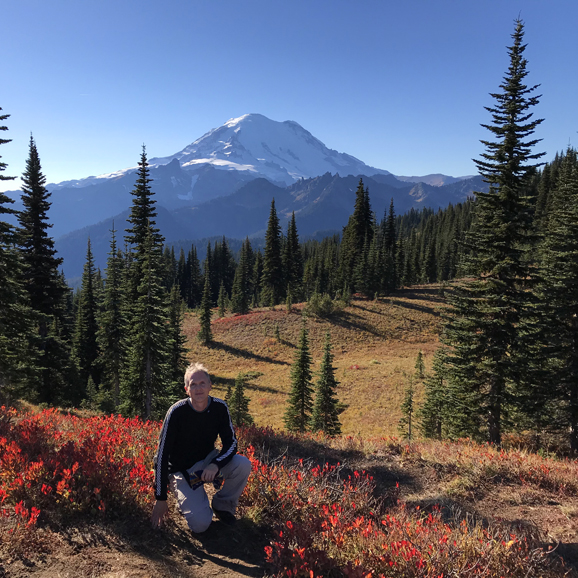 Click photos or here to see more...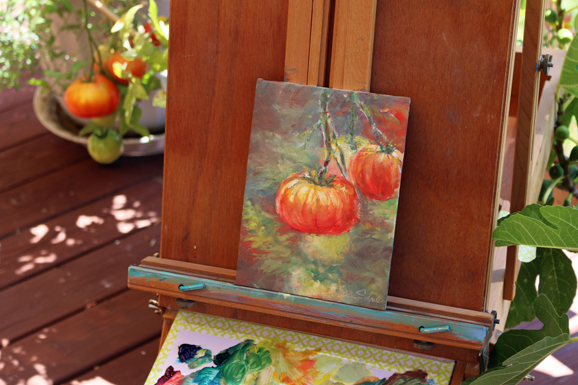 A glance back at the warm days of summer...
This July was my first attempt working small in oils, outside, in one pass...