commissioned paintings: oil on canvas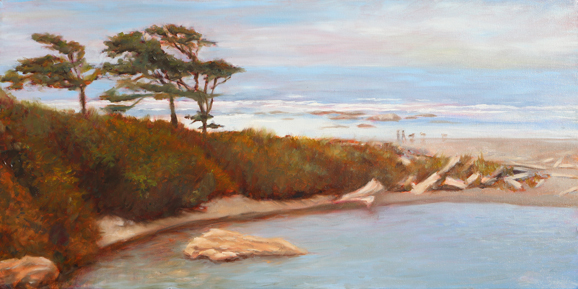 kalaloch
oil painting on canvas, 15 x 30 x 1.3 inches, private commission, completed December 2017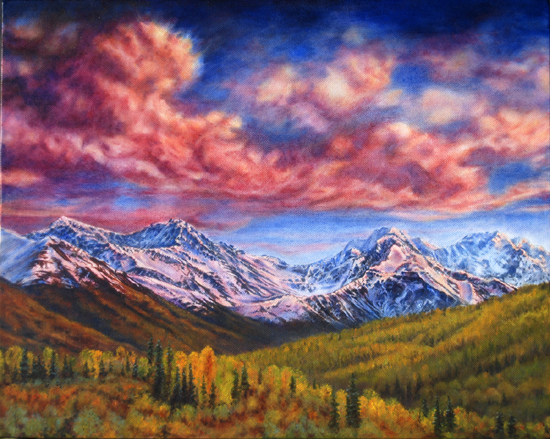 pregnant sky
oil painting on canvas, 16 x 20 inches, private commission, Alaska, completed May 2008.
Usually the focus of a mountain landscape is the mountains. With the sky as the subject of this painting, there is a tension between the foreground, the mountains, and the sky - creating an intended sense of unsettled suspense.
Note - Reproductions of oil paintings, whether printed or digital, lack the depth, glow, and color accuracy of the orignal when seen in person. No photo can fully display the actual play of light reflecting off and passing through the transparent layers of colors in an oil painting.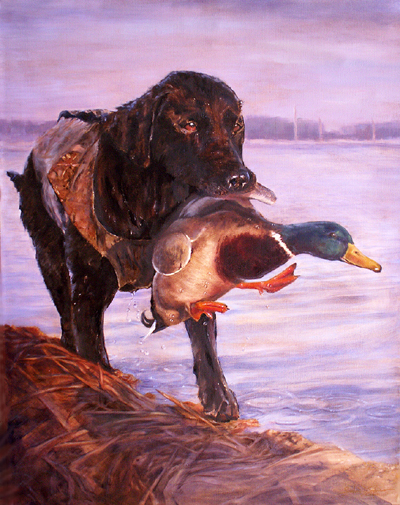 mattie - portrait in oil on canvas - 22w x 28h inches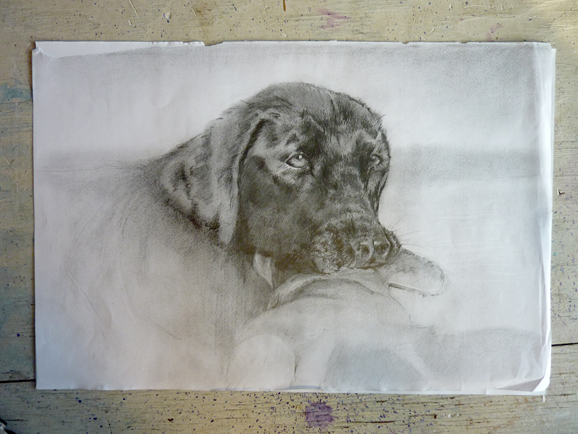 This 12 x 18 inch study in pencil on paper isn't perfect, but it helps me see forms, tones, and lay of fur.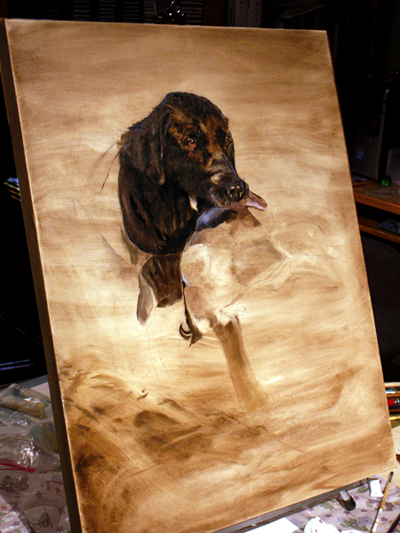 mattie painting on canvas in progress, showing the first three underpainting layers.
(Below) Alaska friend Sam holds the finished painting mattie showing its dimension. Sam was pleased with the painting and its resemblance to the real Mattie. (Note the silk screen artwork Two Suns also by Steve Scheibe on wall in background)