river life
a commission in transparent oils
Three feet high by four feet wide, this painting embodies many opposites.
movement and stillness
light and shadow
shallows and depth
solid and liquid
seen and hidden
refracted and reflected light
hard and soft edges
abstraction and realism
opaque and transparent pigments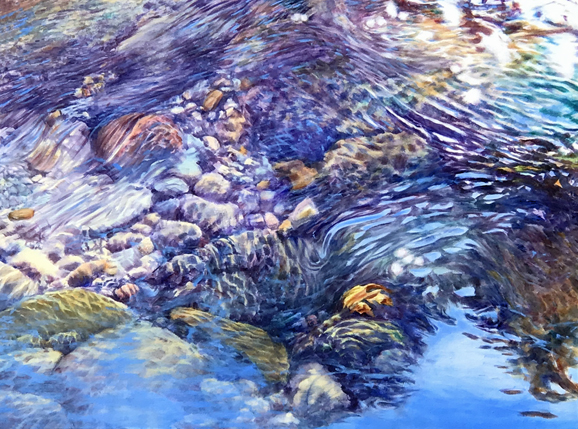 visible and invisible
I love to include hidden treasures in my paintings. This painting is no exception. I've painted invisible beauty into this artwork. I may reveal the hidden things at some time in the future. For now, while they remain unseen so people can first enjoy the visible merits of this painting.
painting progression
Watch the painting progression...
availability
River Life is not for sale as it was privately commissioned and is already purchased.
However, Steve Scheibe is already working on more paintings in oils featuring imagery of water and light. Call Steve to arrange a studio visit to see works in progress.