kalaloch
I created this painting in oil for my younger sister and her husband and three dogs. With many fond childhood memories there, Kalaloch beaches on the Olympia Peninsula remains a favorite destination for our family.
in progress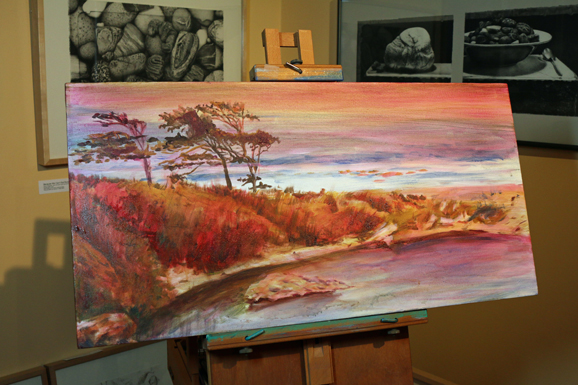 The underpainting glows in warm tones. I then painted over it allowing some underpainting colors to peek through. This adds a depth and a vibrancy to the sky similar to how our eyes actually see a real sky. Darker colors over light come forward (foreground) and lighter color over dark will look cool and recede (distant clouds). The finished painting is shown below.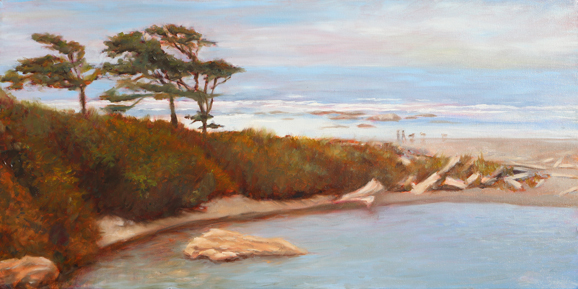 kalaloch
oil painting on canvas, 15 x 30 x 1.3 inches, private commission, completed December 2017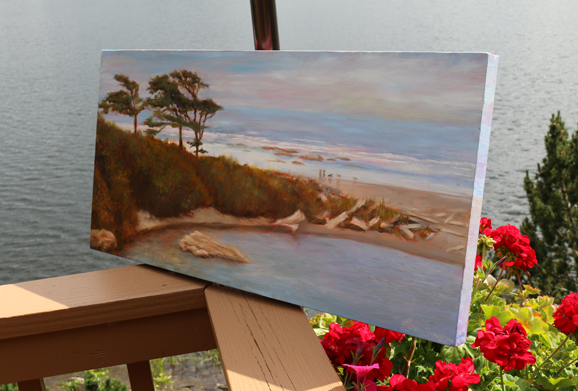 This scene of Kalaloch beach is painting on gallery wrapped canvas with painted edges.
Places change over time, and paintings become historical markers. Due to a storm and erosion, this scene has changed a bit. And the river/pond area sometimes fill with drift logs. But it's still beautiful.
Click here to see the painting in the gallery pages. You'll be able to click on it to see an enlarged view also.