art show and sale at lakeside studio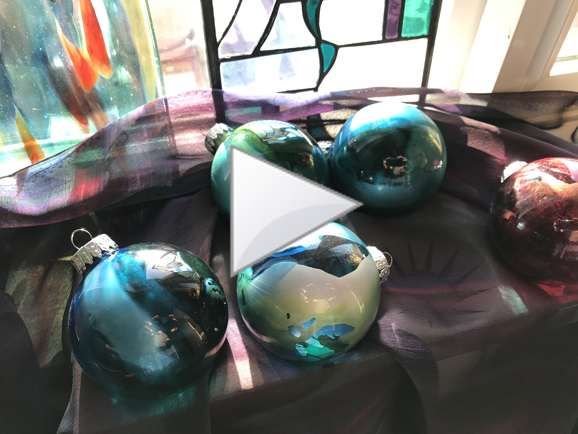 Click here or on photo above to see video invitation
saturday and sunday, dec. 9 & 10, 2017

You, your family, and your guest/s are warmly invited to visit my studio art show and sale
two dates
Saturday December 9 between 10AM & 8PM
Sunday December 10 between 1PM & 5PM

in my home-studio on the north shore of Offut Lake
at 4137 116th Avenue SE, Olympia WA 98501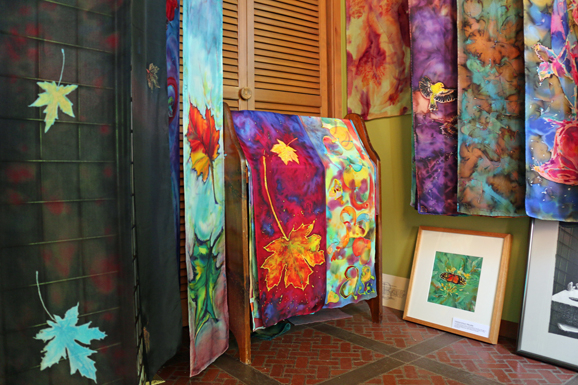 a full gallery ~ many years of art making
See original art in many media
Dye painted silk
Oil painting
Pastel painting
Stone impressions (ink in cotton)
Watercolor
Art glass
Dye-painted silk artwork laminated within glass

You'll also find hand-made gift items including
silk scarves
small, original paintings,
hand-painted glass ornaments,
blown glass garden cloches
printed art greeting cards
and more

Credit cards, checks, and cash accepted.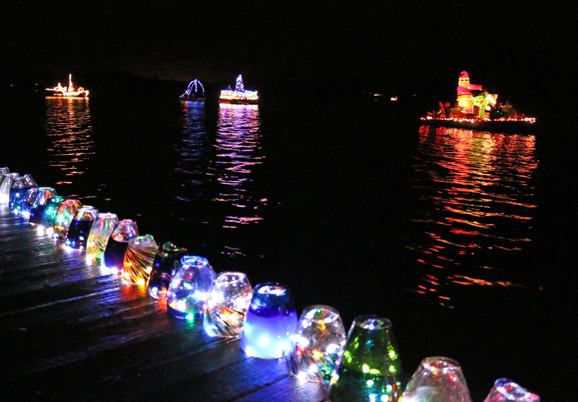 Adding to the festivity on the evening of December night will be the local lighted boat parade. Sparkling lights reflect on the water whether rain, wind, or snow (fog caused issues one year). People gather for hot drinks around 5pm at the resort. It's usually best viewed from our side of the lake around 6pm.
The photo is from our dock lined with lighted mouth-blown cloches.