private commission of Mount Rainier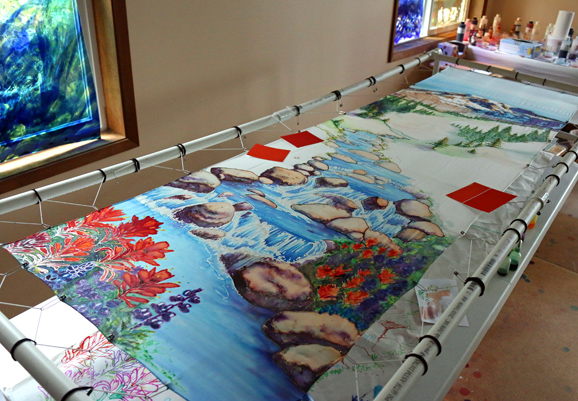 I hand-painted this artwork using non-toxic, water-based dyes and resists in 100% silk habotai (China silk).

color
Mountain sunlight, colors, and contrast all seem heightened in the crisp, thin air of high altitude. An so I intentionally painted this vertical artwork in bright hues.
The room for which this painting was commissioned is a light blue, and enjoys brilliant accents in the glowing coral-orange of the color swatches shown in the photo above.
Have you ever considered commissioning an artwork of your own? Click here to see more commissions in silk.
Yes, this is a long silk - 22 inches wide by 72 inches long. This strong vertical format compliments the home's vaulted ceiling and cathedral windows.