artful living fall 2015
a visual scrapbook of my artful approach to life.
Enjoy!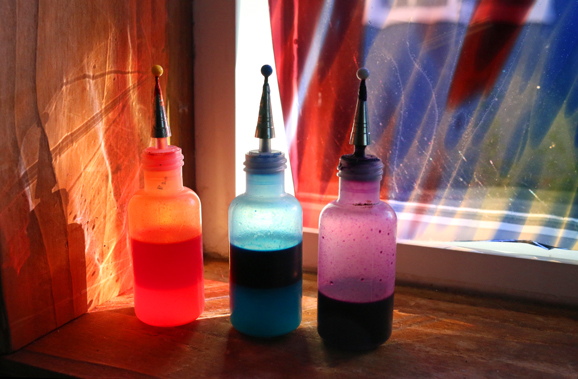 Three silk gutta bottles called a morning meeting in the cast light of antique stained glass.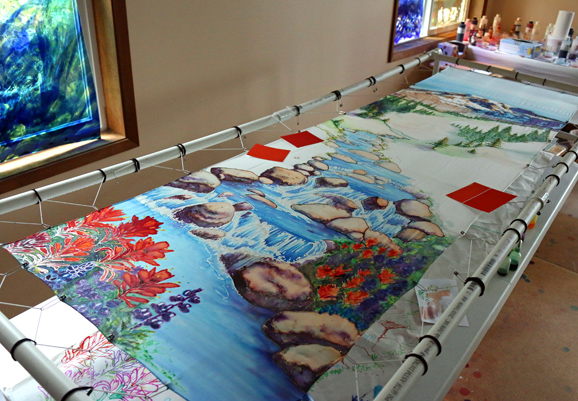 A studio moment with a silk commission of Mount Rainier with meadow flowers and cascading water.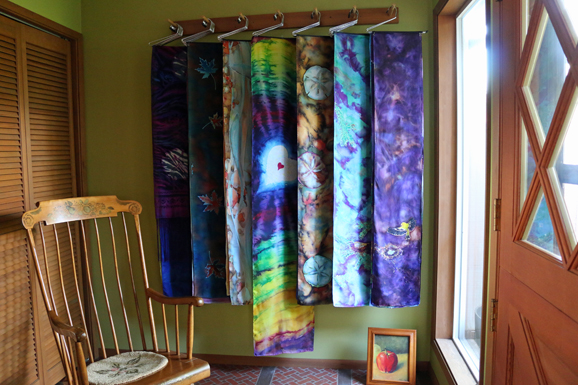 My many dye-painted silk scarves have a wrinkle-free home in the north-facing studio entry. The walls are freshly painted with Sherwin Williams "Sassy Green" which Grandma had already used here, and...surprise... happens to be recommended for displaying art. It was meant to be.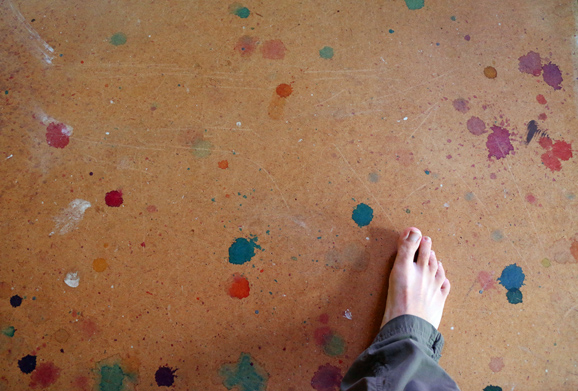 Hello studio floor in polka-dye fashion.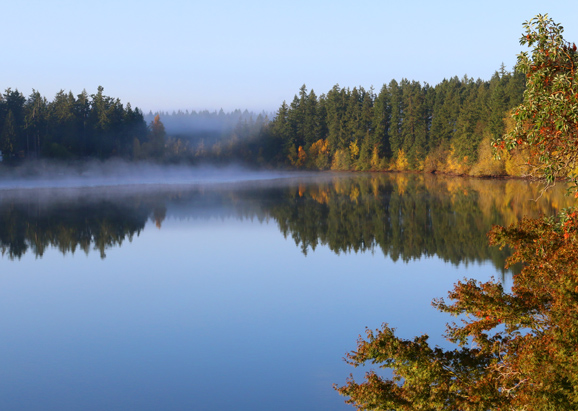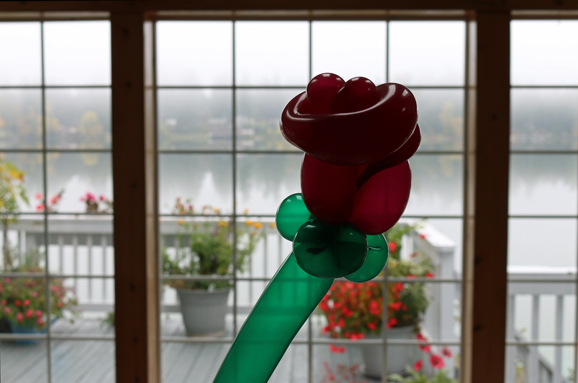 For a birthday, I tried a fresh twist on a balloon rose--not easy, but a nice effect.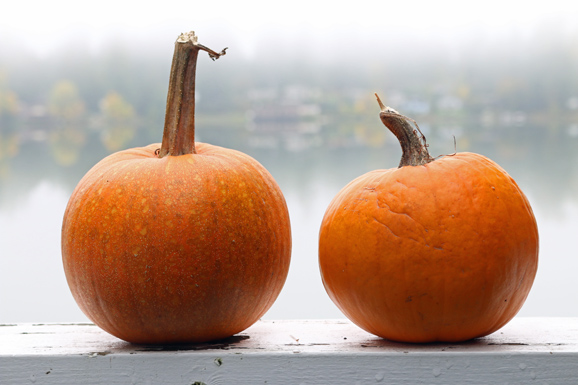 Mom grew these. They later became tasty pie.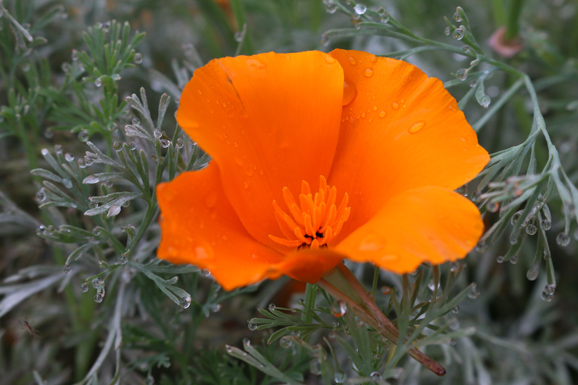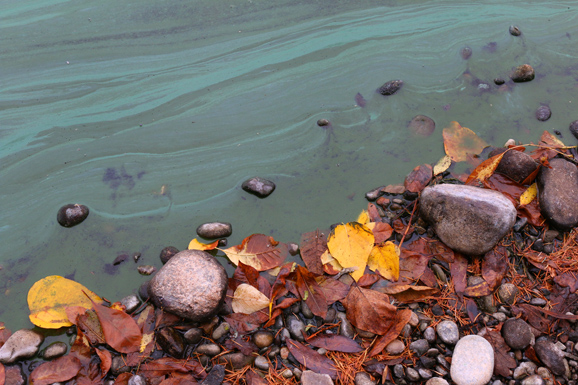 Fall colors at the lake - even the algae creates dynamic patterns in blue-green.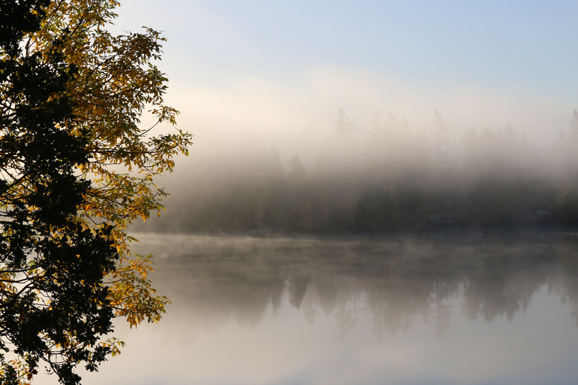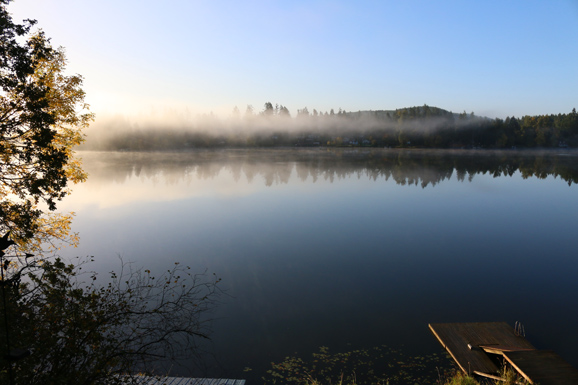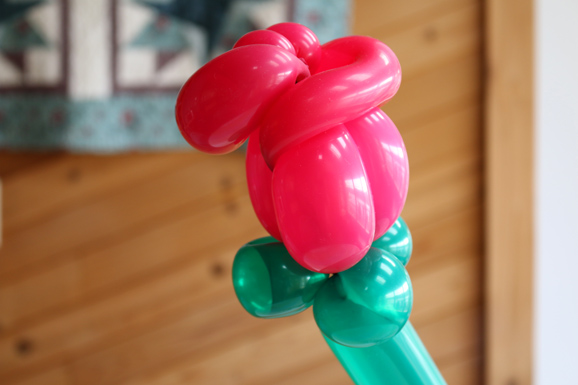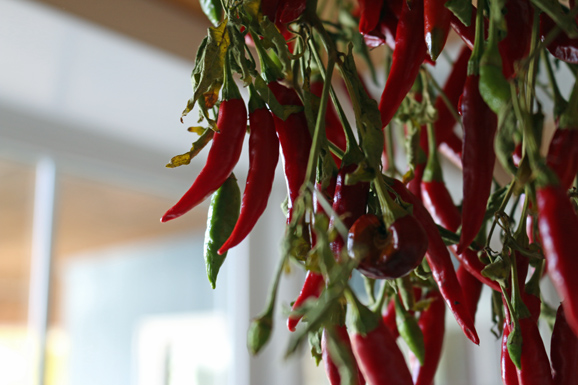 Hot Thai peppers did well in the garden this year.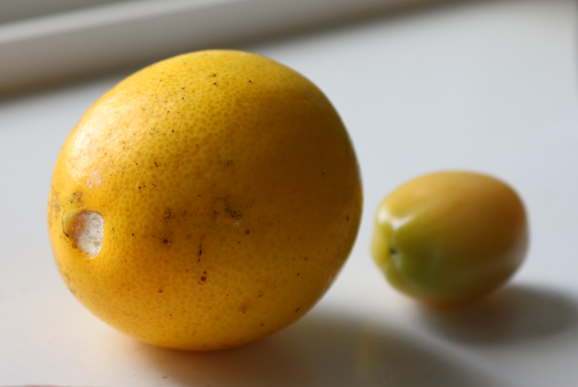 A ripe lemon from my sister's tree dwarfs an unripe "juliette" grape tomato.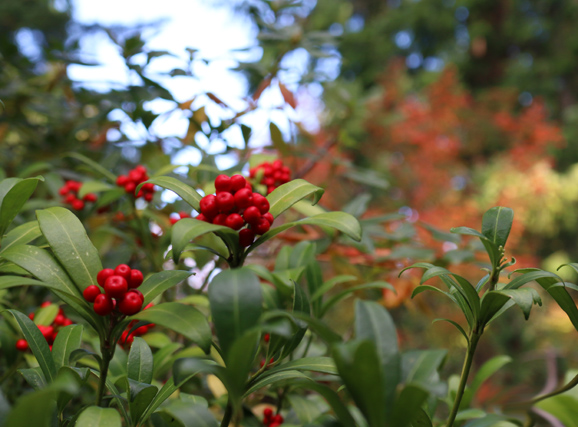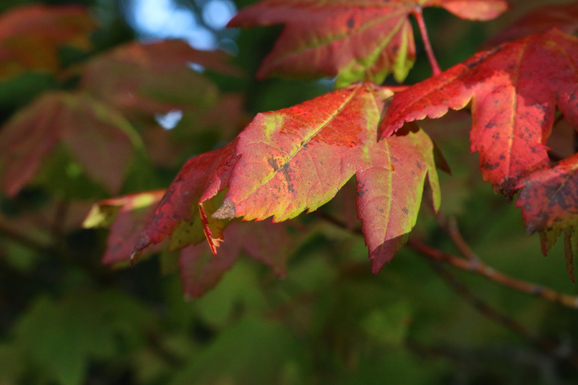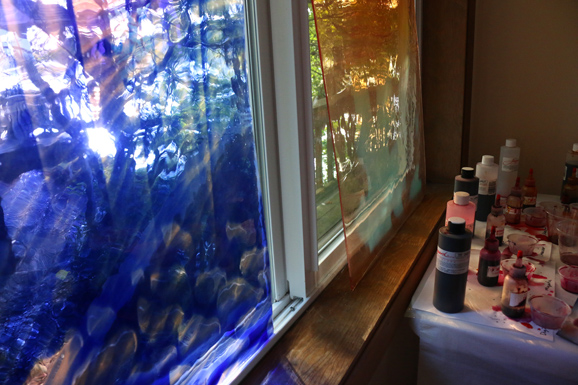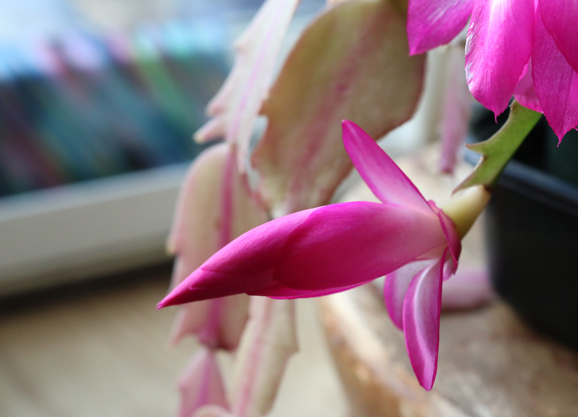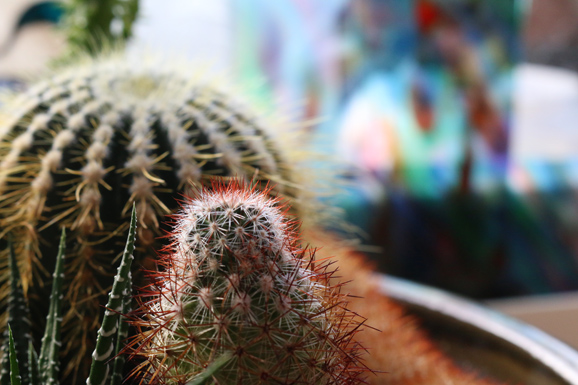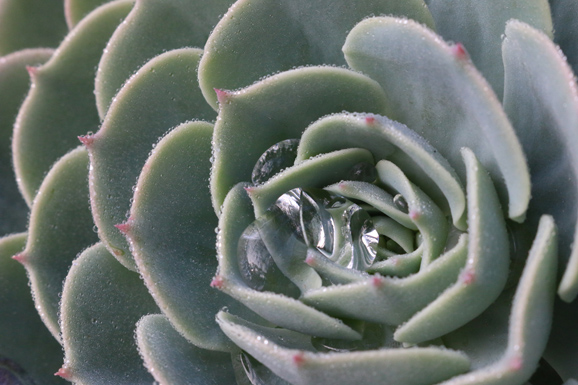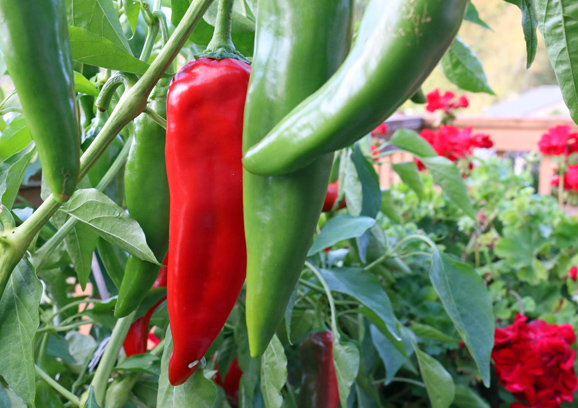 These Anaheim peppers loved the sun on the south facing deck.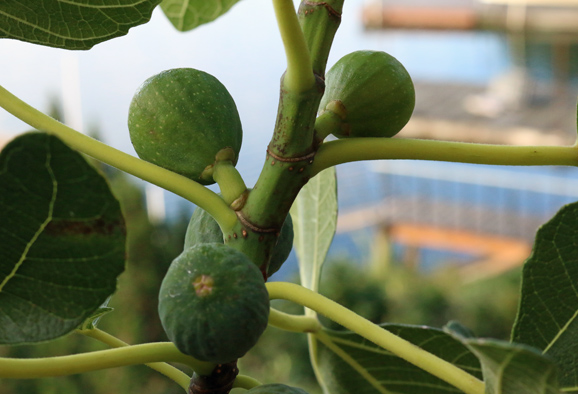 And a fig tree - first year, first fruit.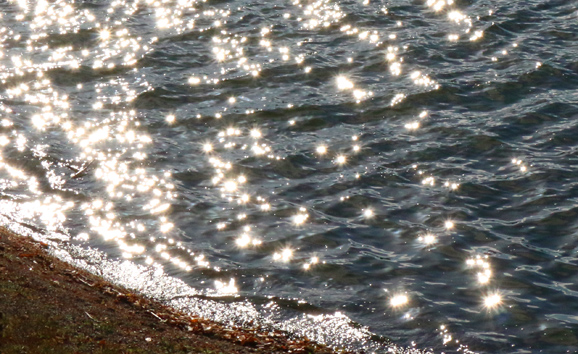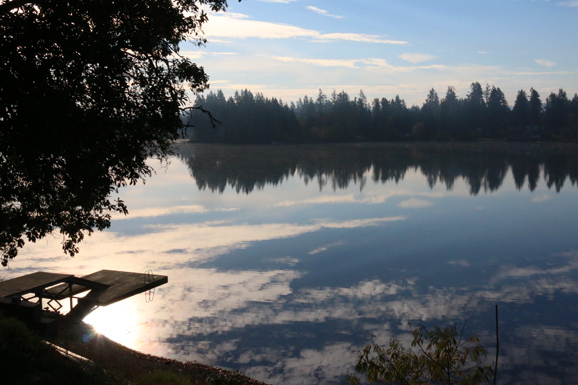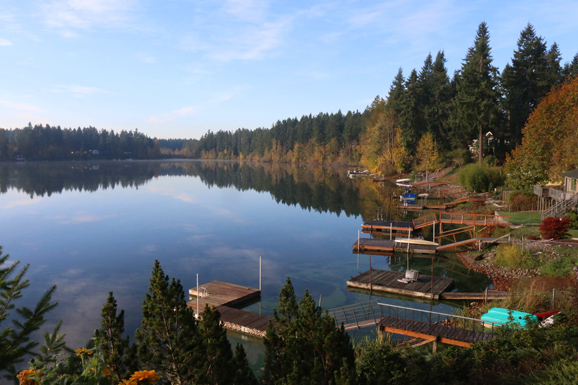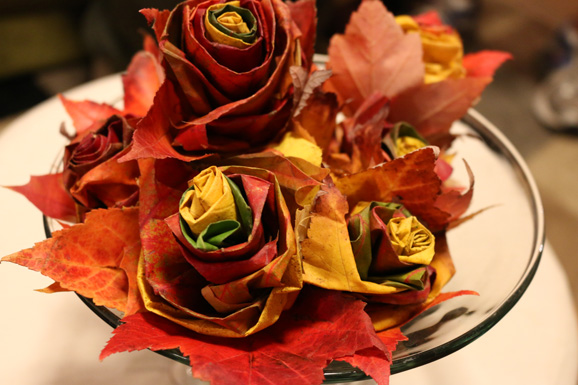 Roses made by a friend--from leaves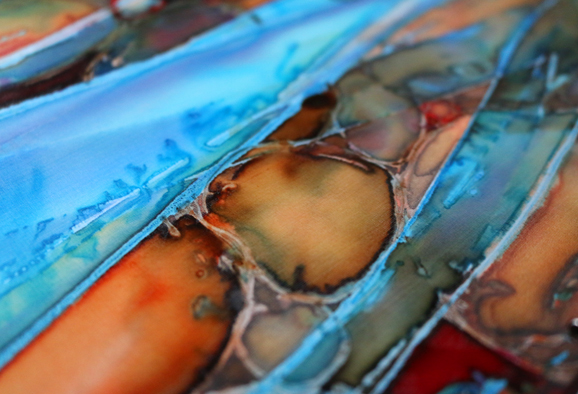 Above is a close look into a new silk painting of water flowing over stones.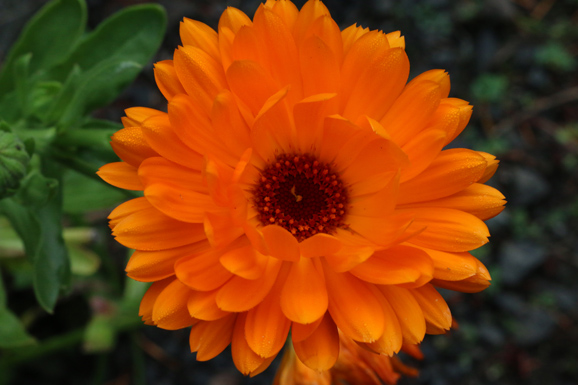 A recently completed commission in silk - Mount Rainier and meadow flowers.
Click to return to fall 2015 journal
Click for more November garden photos