kenai peninsula college glass
the glass
These glass sheets were purchased from among many samples mouth-blown by Jim at Fremont Glass, here in Washington. Etched and installed in series, they will form a river scene.
In series, there are six daylight openings (windows) each approximately 45 inches long/wide by 20 high.
Here are photos of the placement of the glass in six pairs to fill the six daylight openings. (Remember these are much more beautiful in real life than I can show here in photos.)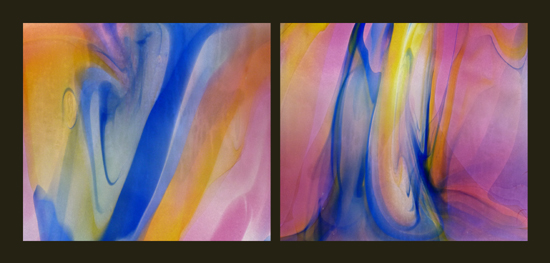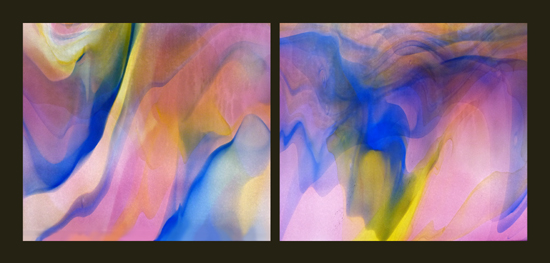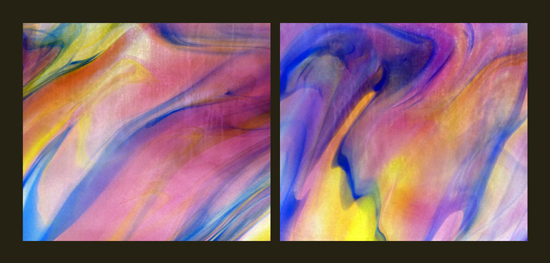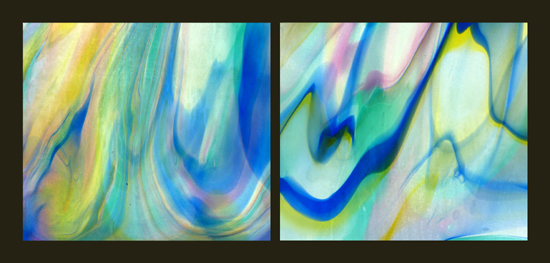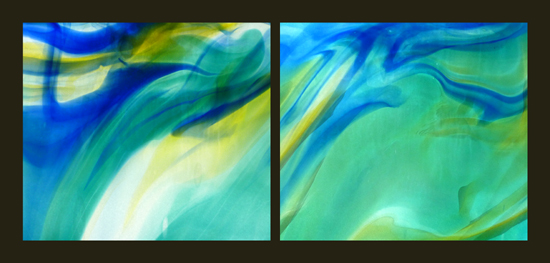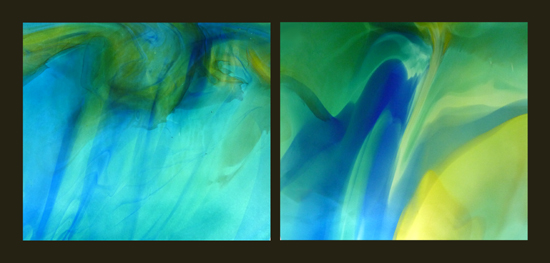 Here are the left three daylight openings.

Here are the right three daylight openings.

Here all together...

This is the COLOR map for the glass river. I will also etch into the backside of this glass imagery including river current lines, fish fry, stones, and tumbling leaves carried by the current.
The finished artwork will be installed in a south-west facing window in Soldotna, Alaska. For much of the school year, the outdoor landscape beyond this glass will be a plain white or blue sky with a white landscape (snow), often with the sun low on the horizon. With weather and light in mind, these hand-crafted glass pieces were designed with colors, intensity, and patterning optimal for this site.
Taken on our shortest days in December, the photos below show glass colors in the light of various times of day and weather - all in the south-facing, lake-view window of my studio. A one-foot square etched sample from the Bear Mountain Glass Project is set behind some of the photos to show how etched lines may show through. (Note that this project will have imagery of the Kenai River, not birch.) Notice how sometimes the etched part is brighter, sometimes darker. The weather and time of day change the look of the glass.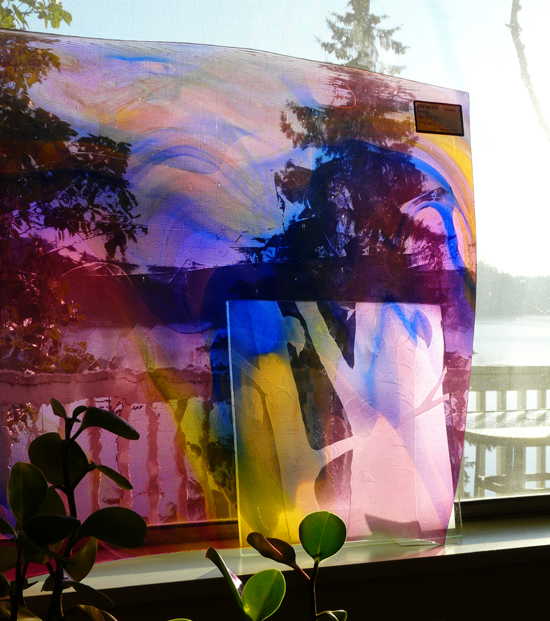 Rainbow glass in a sunny window - etched glass shows bright this time of day.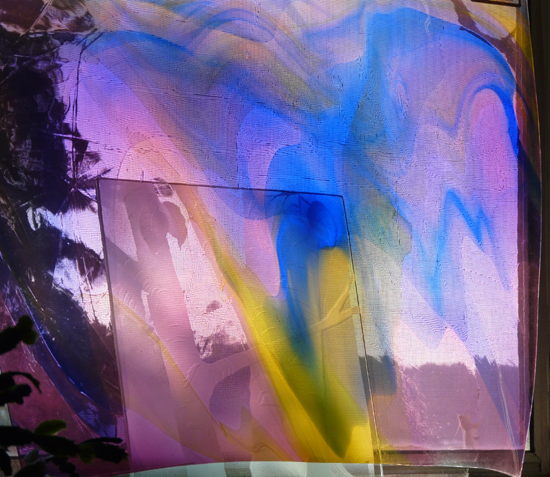 Later in the day, the same etched areas become darker instead of brighter.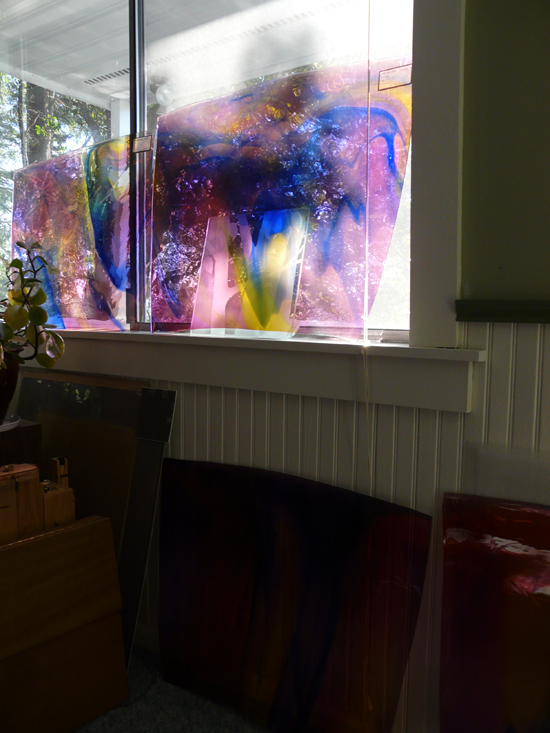 Here is a bright, sunny day at the studio - colors are warm and etched areas glow.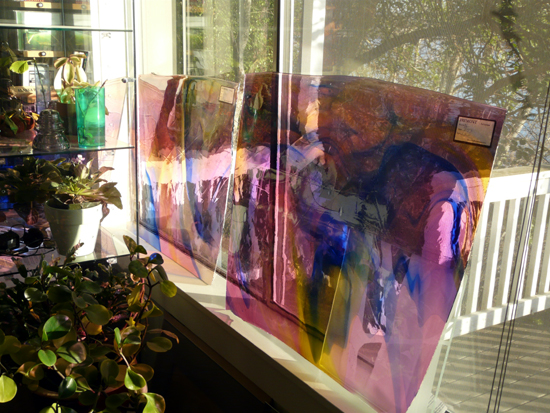 Mid-day, winter sun in a south-facing window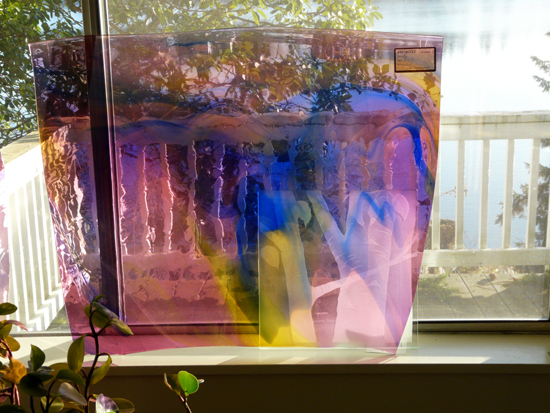 Winter sun with a lake view beyond...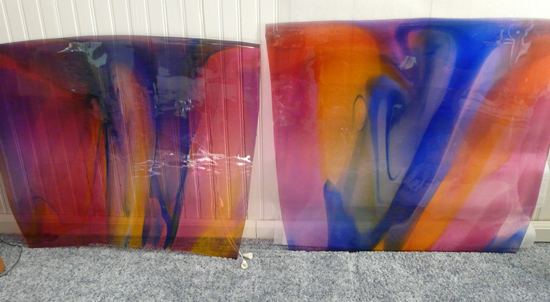 Here glass panels rest against the studio wall - colors appear more saturated, but are really pastel.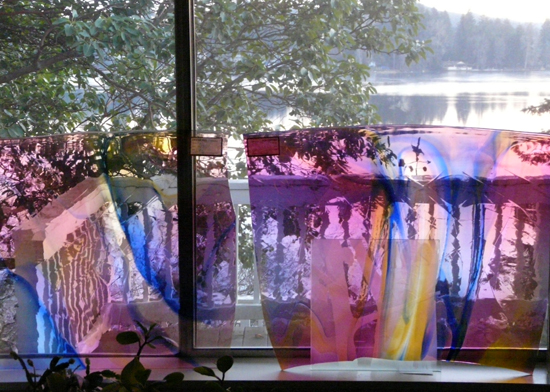 Pastel colors show off soft glow on an overcast winter day.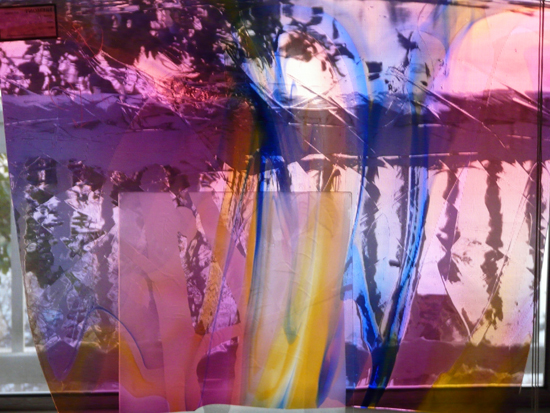 Another example of the colors on an overcast day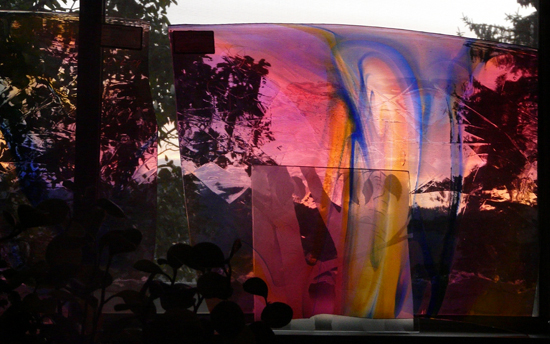 Around sun set after a bright, sunny winter day - the colors really glow rich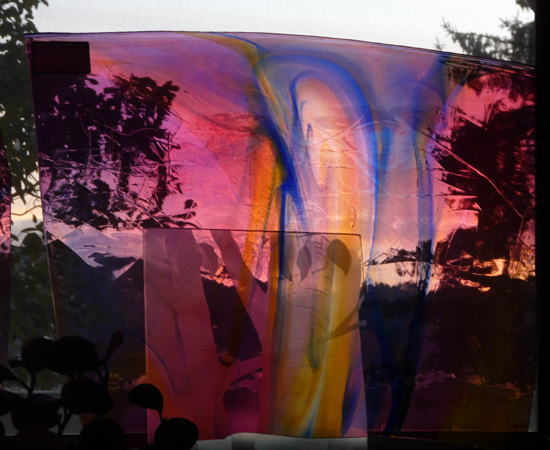 sunset colors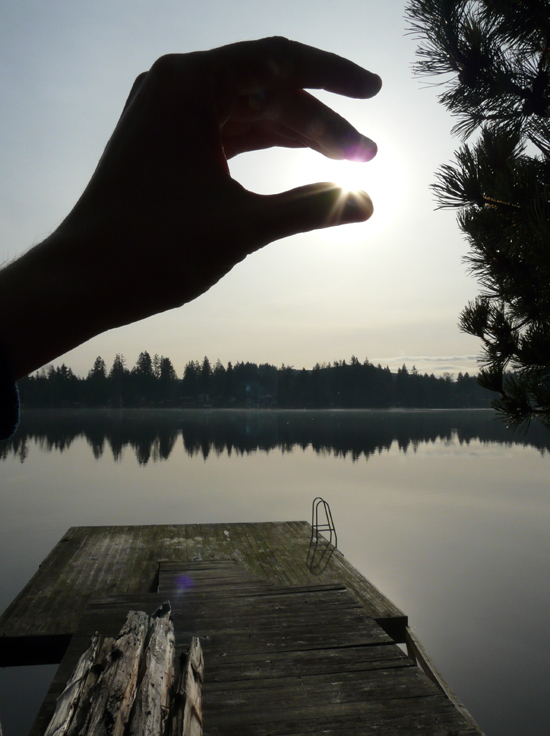 Taken at noon outside my studio, the sun is low in December. This low-angle light, although not as extreme, is similar to winter light in Alaska. I took this photo as a reference during the same week of December as the color photos above.