puddy home art show
Here are a few photos of the show all set up and ready to go.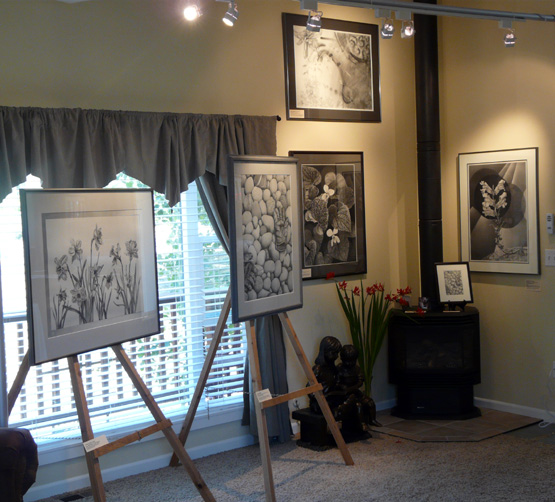 The first show date in July was dangerously hot for most people to venture out. (Thanks to all who braved the heat!) And so the second open house is on Saturday, August 15 10:00am to 3:00pm.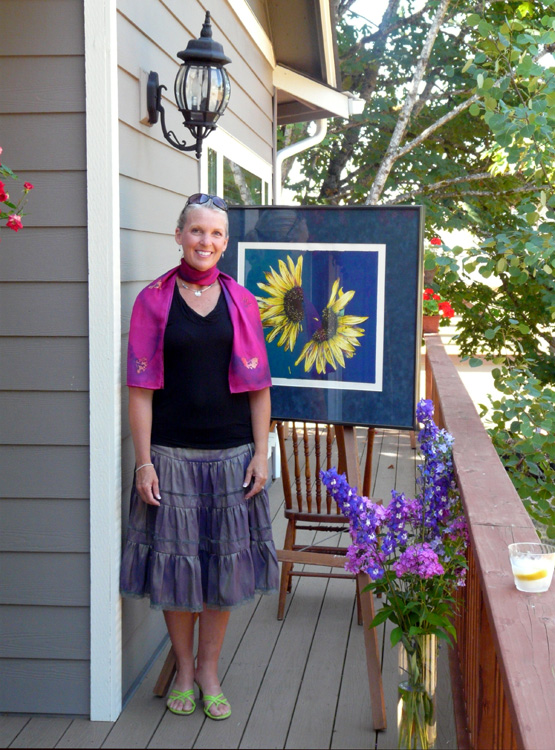 Karen Puddy welcomes guests with a hand-painted silk scarf and a smile.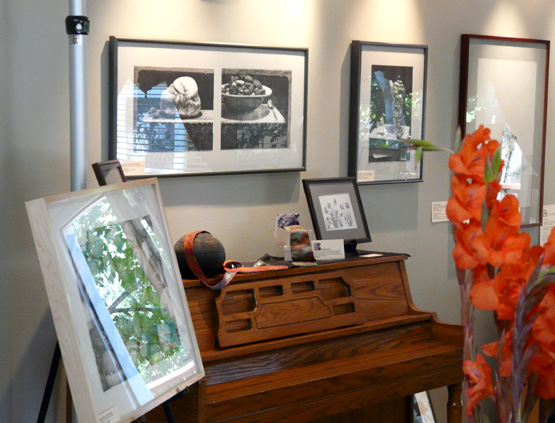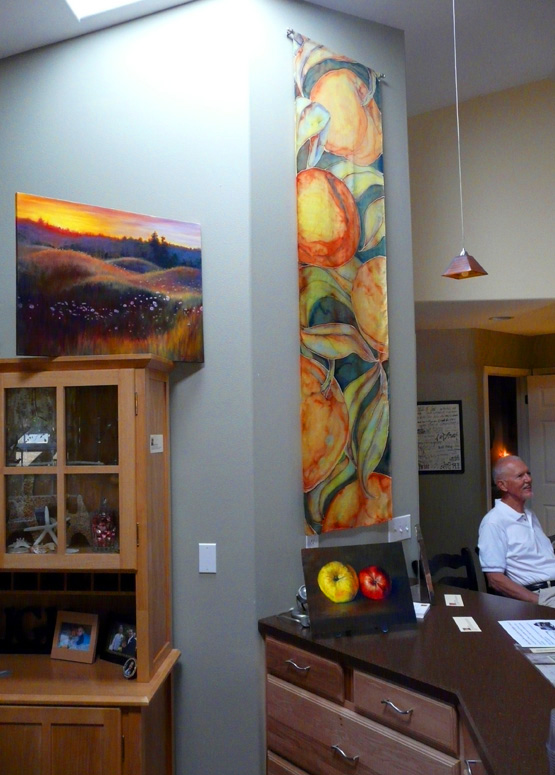 Steve Scheibe's new silk and oil paintings add a warm glow to the Puddy's kitchen.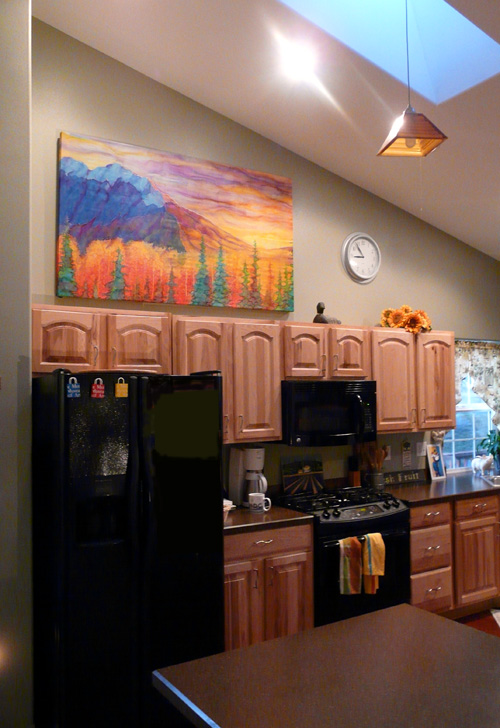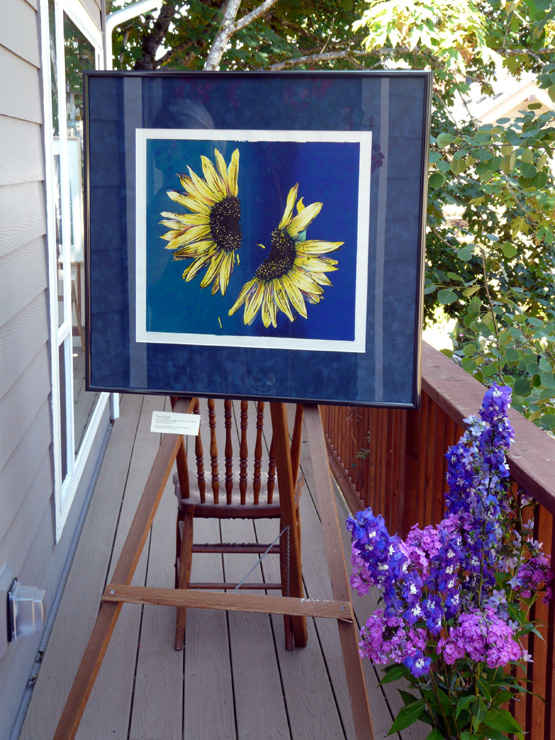 Sunflower image entitled "Two Suns" with delphiniums and phlox bouquet.