valdez, alaska
the setting and inspiration for "land and sea passage"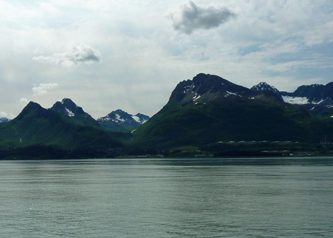 beautiful Valdez, Alaska
"where the mountains meet the sea"
~ City of Valdez motto

The mountains seem to rise from the depths of the sea. Glaciers descend from the heights and touch the sea, breaking off into turquoise ice bergs.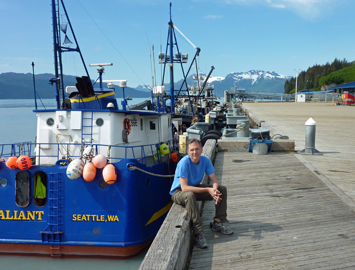 In the photo at left, I'm resting at the Valdez dock after installing the artwork. What you can't see in the photo is that I'm completely surrounded by mountains on every side. And a rare sunny day too!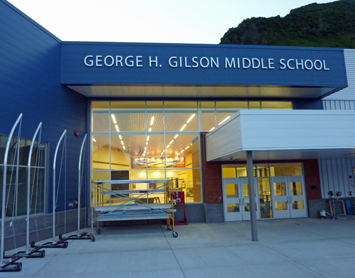 At right is the brand new Gilson Middle School entry in blue and gold. Since this photo was taken, artists have installed laminated stained glass panels across the top transom windows. Note the foothills behind the school. Mountains surround the town.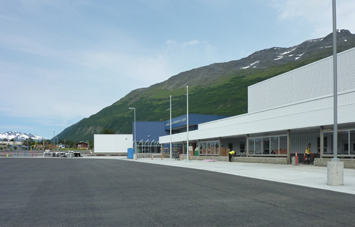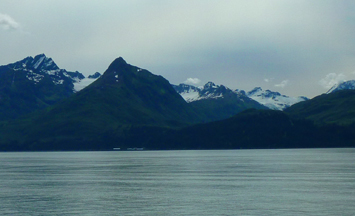 Looking across the water to (always) more mountains.
After the installation, my friend and installing assistant Ryan and I went hiking in Thompson Pass. It was a perfectly beautiful day that clouded up just enough to bring out the blue colors in the glacier shadows. The glacier is actually quite a distance beyond me in the photo. It is huge.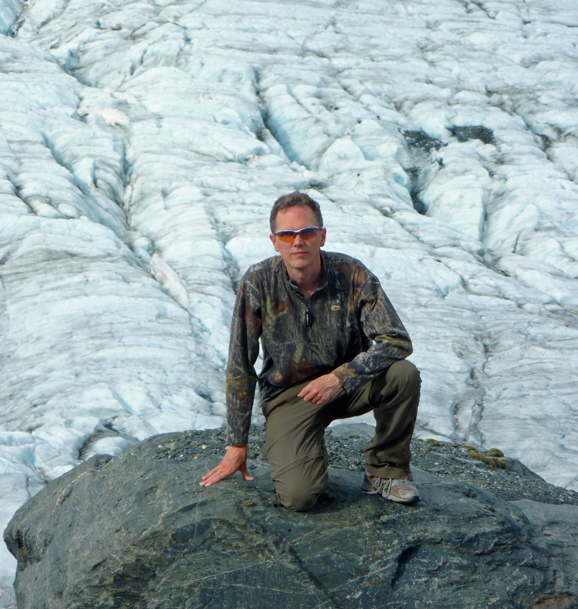 Click here to return to the artwork "Land and Sea Passage."