silk workshops photo album
memories of creating in silk
Enjoy these photos of silk workshop - over the years...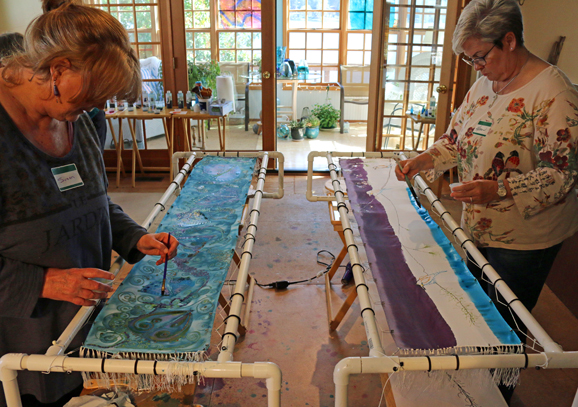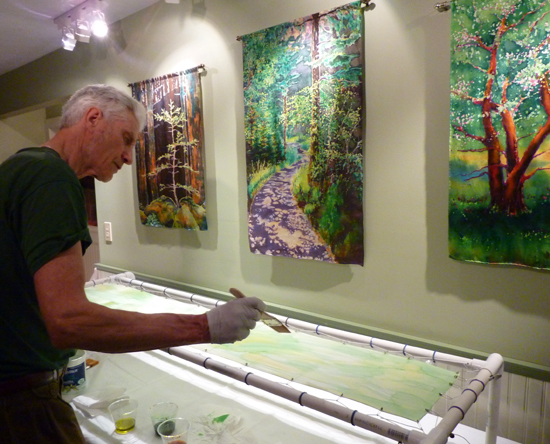 class photos
I regret that I don't have photos of every class and their lovely silks. But here are photos of various silk workshops over the years. Works and events not included here were also amazingly beautiful - all so good!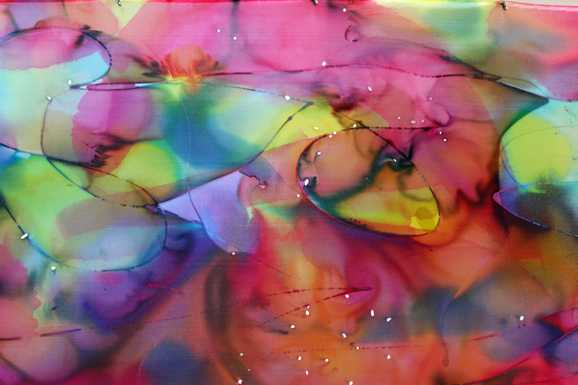 In May 2017, my studio was graced by four talented and inspired ladies. None had dyed or painted silk before,yet they all created beautiful silk artworks. Click here to see photos of this beautiful day.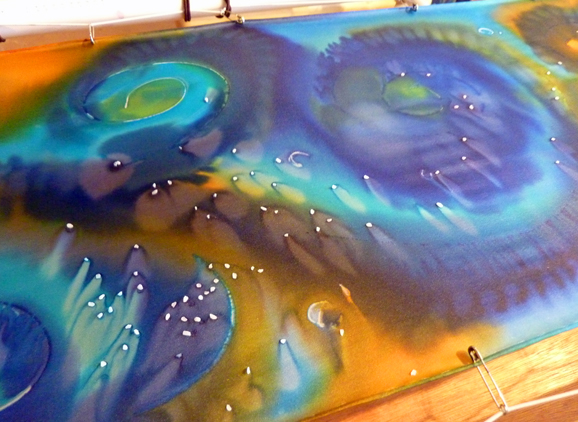 Click here to see photos of a studio day in April 2017.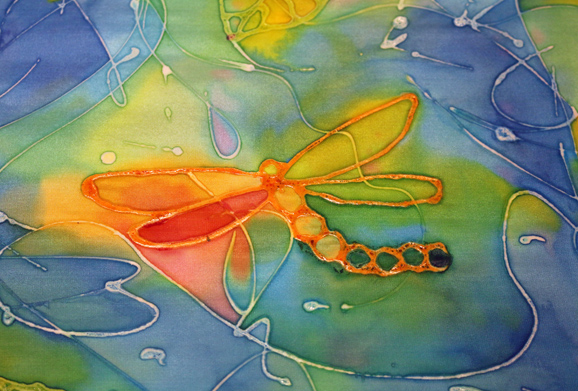 Click here to see photos of a 2016 summer silk workshop.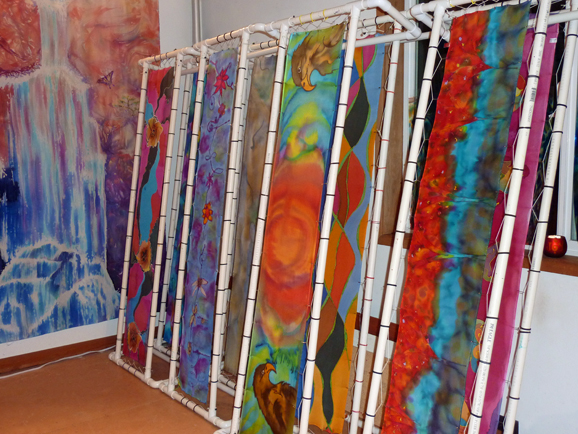 Click here to see photos of three classes in spring 2014.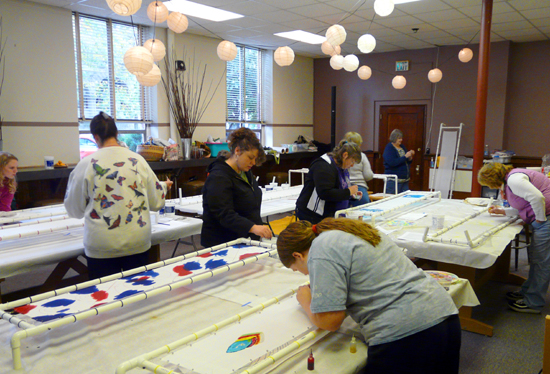 at the old Carnegie Library, downtown Olympia
join in the creative fun

ease
At the age of eight or nine, my twin nephews painted a beautiful dragonfly silk. To this day it is one of my favorite silks, likely because children create freely and without inhibition.
the dyes do the work
Dye-painting silk in the serti method is something most anyone can do. The richly colored dyes migrate through the silk weave creating lovely patterns. A very "forgiving" medium, these dyes won't make muddy color. Even if you mix up a brown, the silk's sheen will create a metallic bronze version of your brown.
In a friend's words, "dyes in silk is like watercolors on steroids."

Minors must be accompanied by adult.
Consider a silk painting workshop for yourself and/or as a gift.
Click here or on the "classes" tab at top to see upcoming classes schedule...

re-invented
Always improving the creating experience... I've revised my silk class size to three to five (max) students. And because the excitement of creating, the learning, and standing can become physically tiring, I've split the day into two half-days--Friday afternoon and Saturday morning.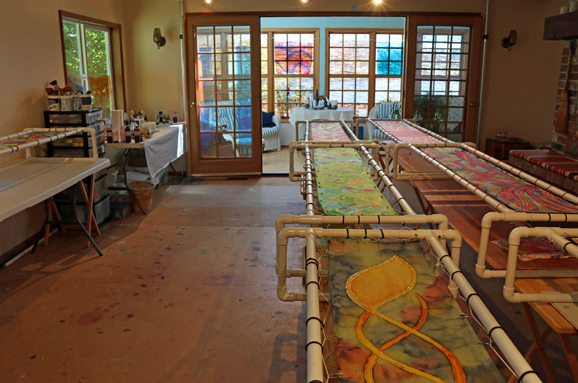 An outing or activity together makes a memorable gift. Consider giving a silk class to a friend (and yourself). If a date isn't set, classes are by arrangement. Click here or on the "classes" tab at top to see schedule...