dye-painting silk class 20 May 2017
In May this year, my studio was graced by four talented and inspired ladies. None had dyed or painted silk before,yet they all created beautiful silk artworks. This group was full of joy as they painted, and it shows in their lovely artworks.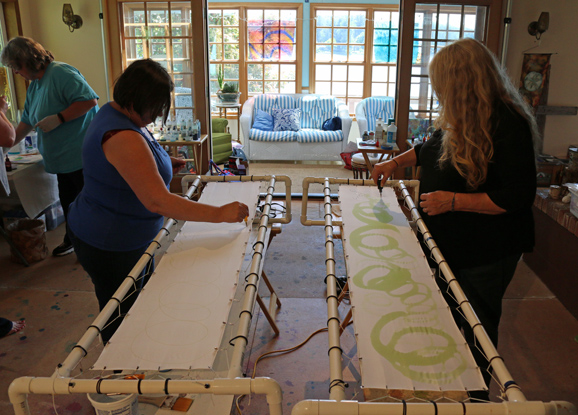 Starting on blank (white) silk.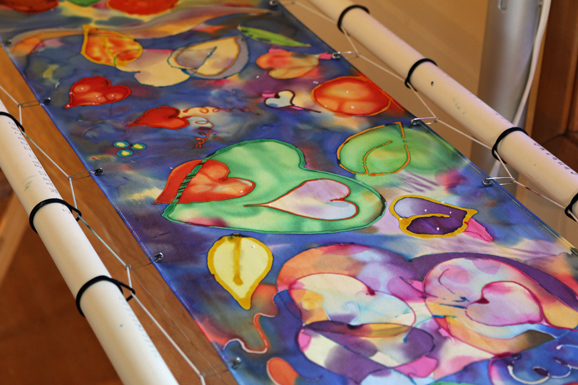 Each group works together on a first silk - in this case with a theme of hearts and leaves - life!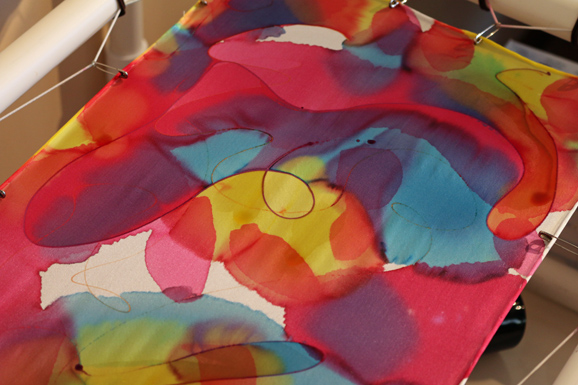 vibrant dyes migrating...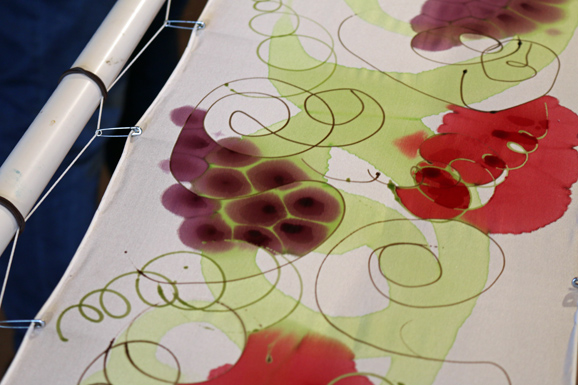 grapes and vines appearing...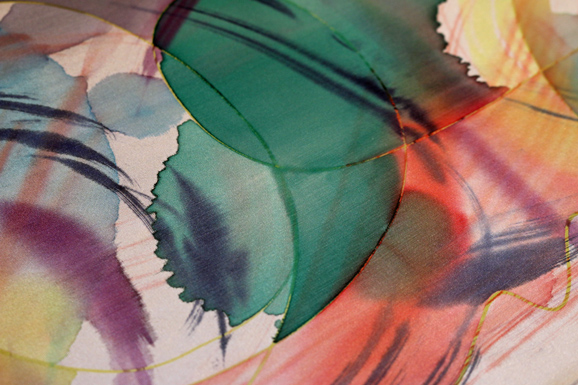 Lovely use of drybrush...and then re-wetted.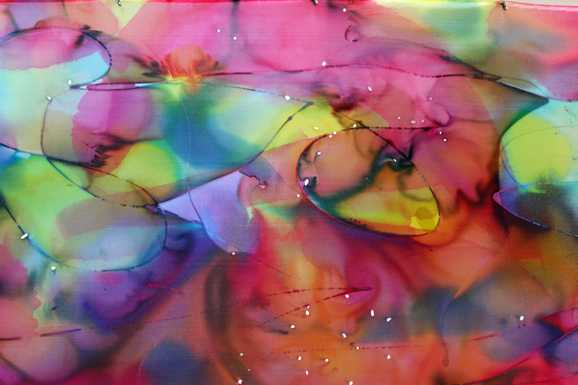 Wow!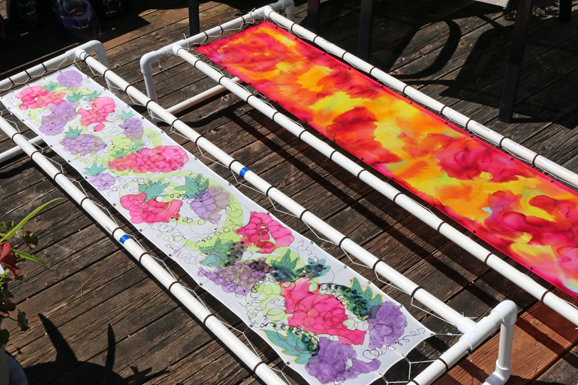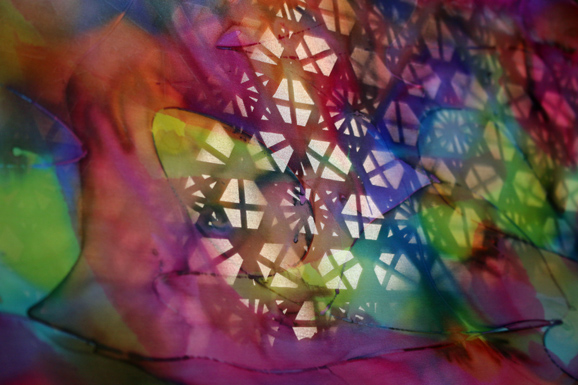 Back-lit silhouette stars appeared when draped over a wicker rocker.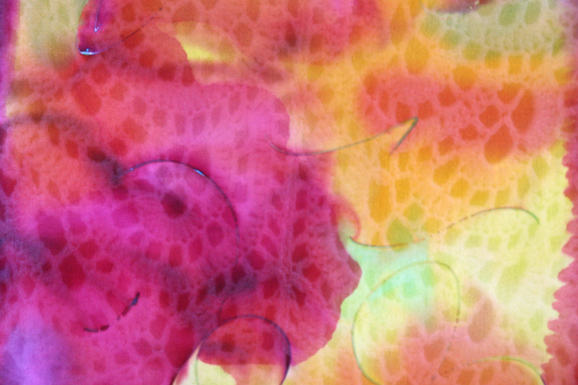 A pattern in crochet shows through the dyed fiber of habotai silk.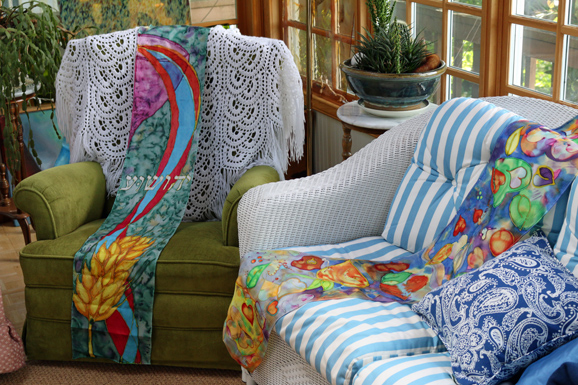 completed silks draped for a photo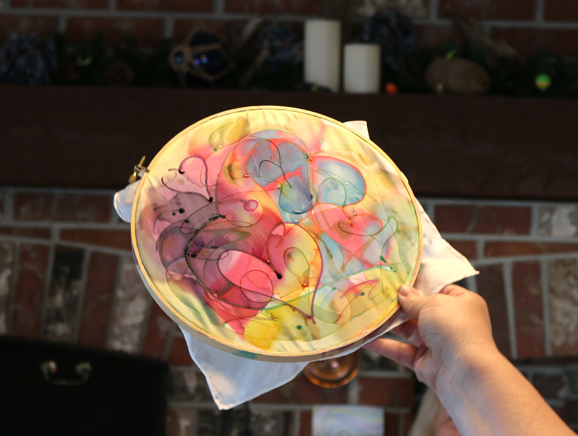 hearts held high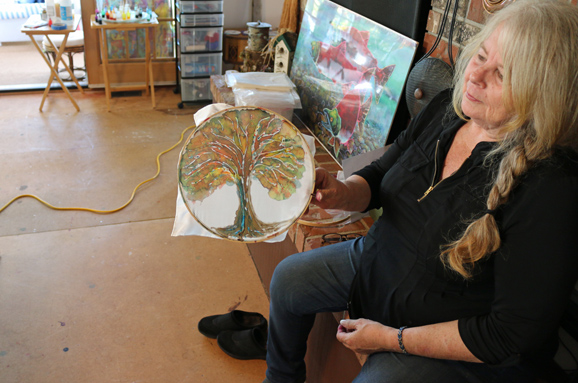 a free-hand tree of rich colors
Interested in joining a silk painting workshop? Click on this link and/or the top bar "classes" to read more. Note: even if no classes are scheduled, some can be arranged, so contact the artist.