a day of dyes
April 8, 2017
Three students already with experience with liquid color in silk, immersed themselves in dye-painting for a day. Enjoy some snapshots of their colorful day of creating in the lakeside studio.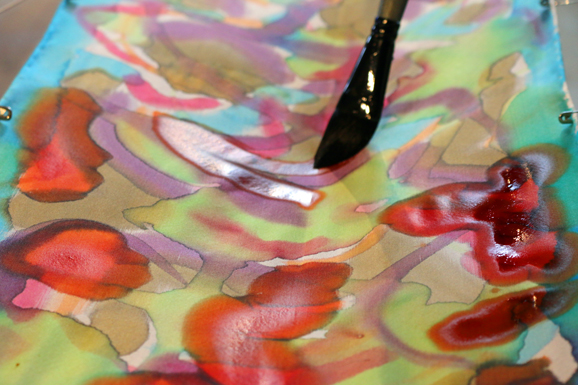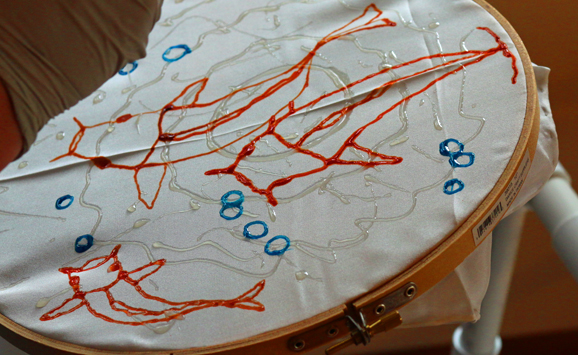 Above, a student tries out colored resist on a small silk sample.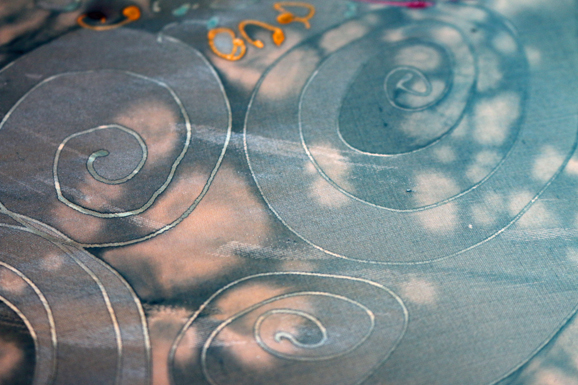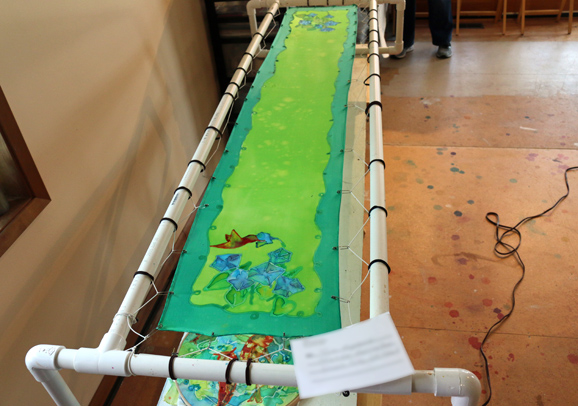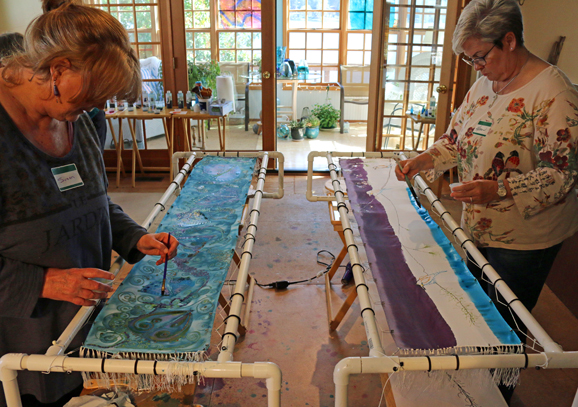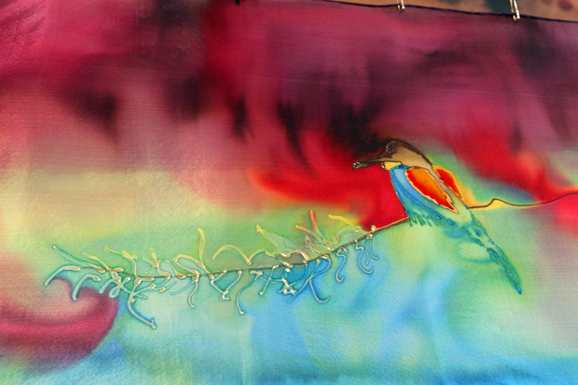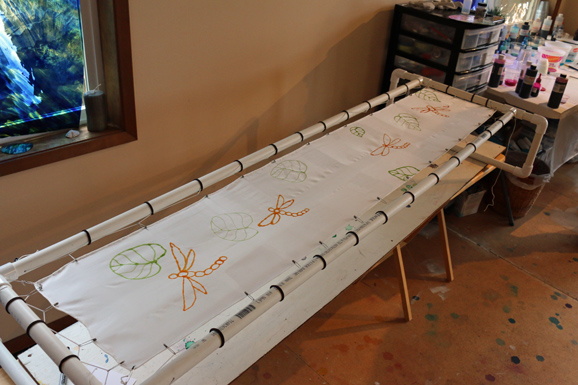 Whimsical dragonflies are first outlined in colored resist lines...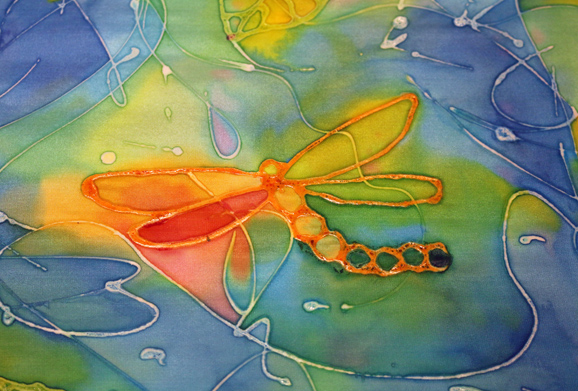 ...and then dye colors saturate the silk between the lines.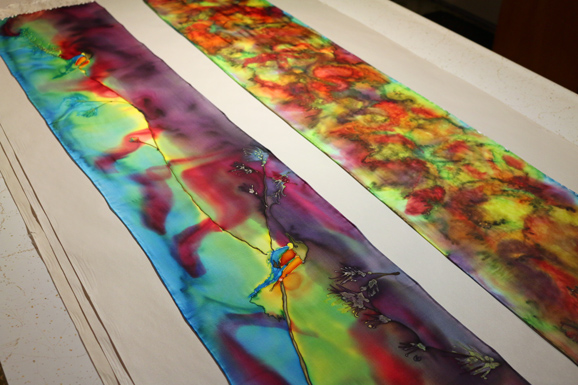 Silks are rolled between blank sheets of newsprint in preparation for steam-setting colors.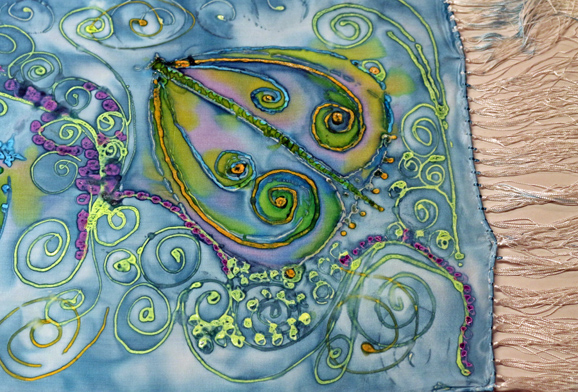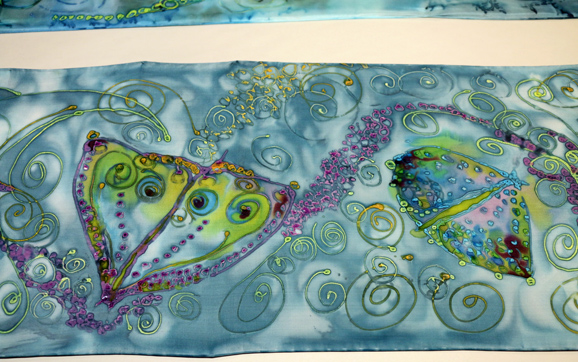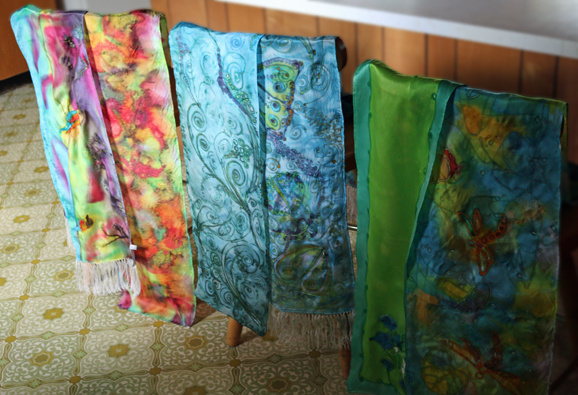 Permanently steam-set color can now be hand washed cool.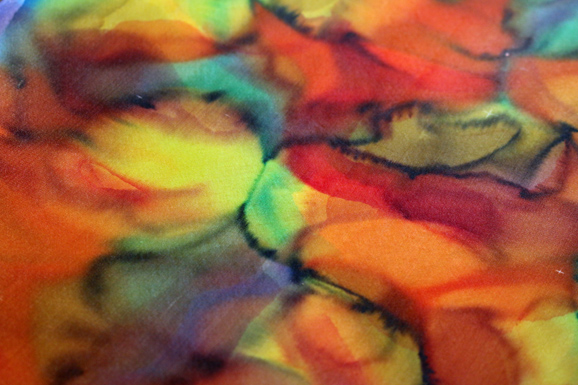 Want to try dye-painting silk? Click here for information on workshops.