tulips for Grandma
This December for Grandma's ninety-first birthday, I painted her a bouquet of purple and pink wooden tulips. And I planted eight pots of tulip bulbs in similar colors to bloom in Spring. At Grandma's age, she enjoys simple things - smiles, flowers, and kitty-cats.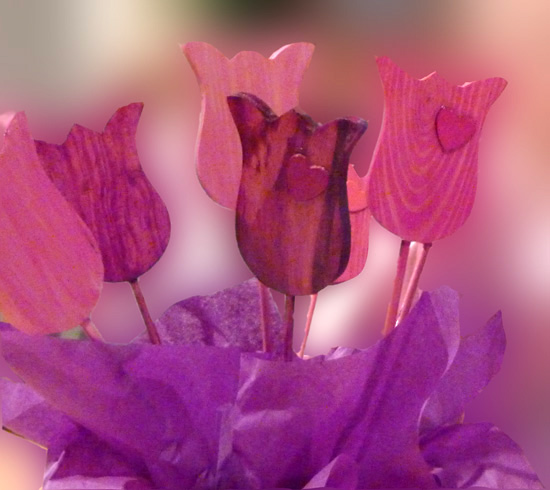 From my early childhood on, Grandma and Grandpa Thuemmler lived next door to me.
I have so many great memories...
May Grandma's days be filled with Divine Grace and Peace, enduring love of family,
sleepy purring companions,
and many many flowers - always flowers.
beginings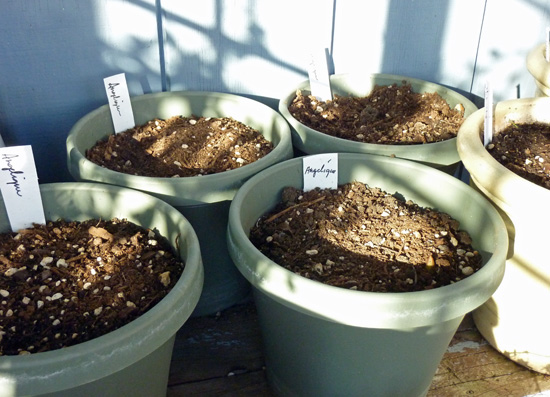 Planted in December... shoots are barely showing early February.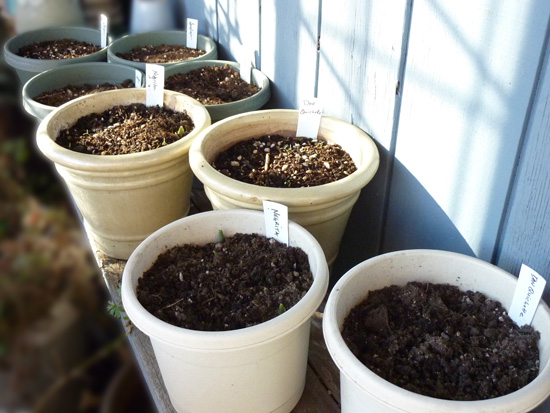 "All gardening is landscape painting, " says Alexander Pope.
Here it begins with earth and bulbs - a foundation - like stretching a canvas.
The color will be added soon.
fast-forward to April 2012
The angelique tulips were first to show buds.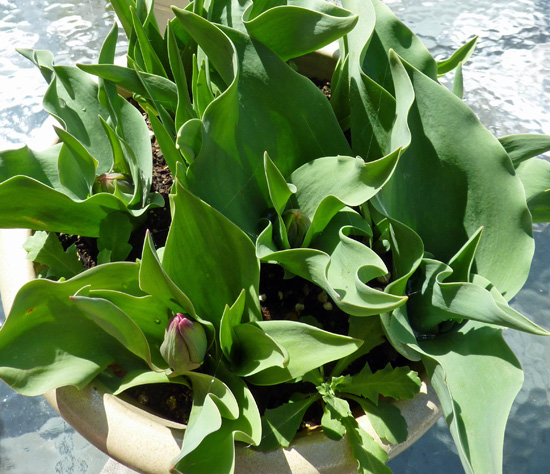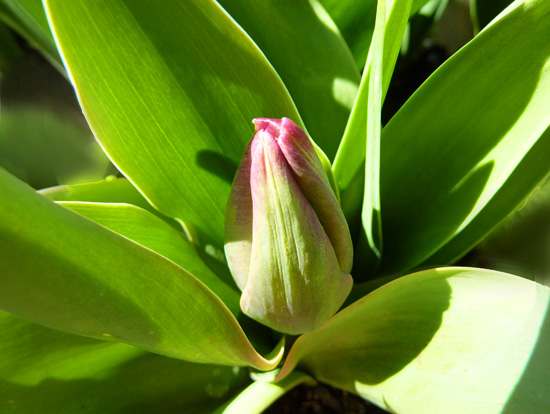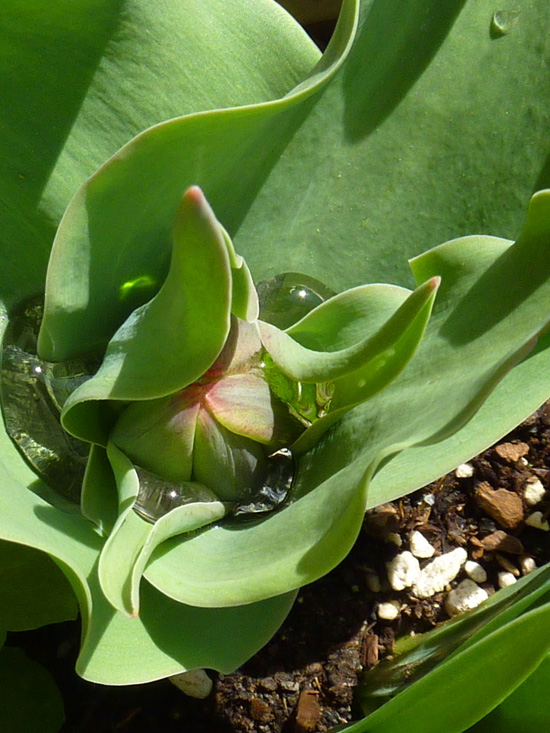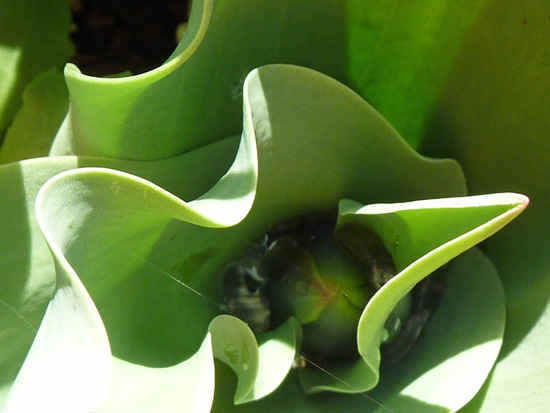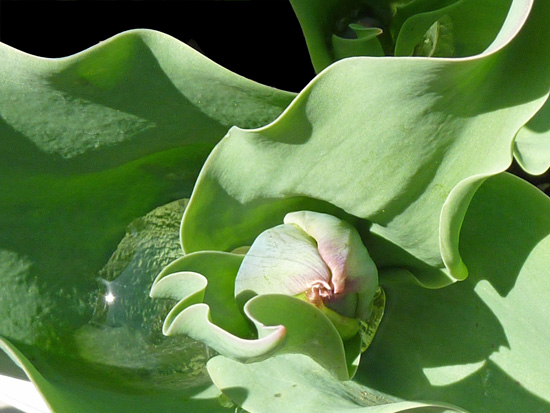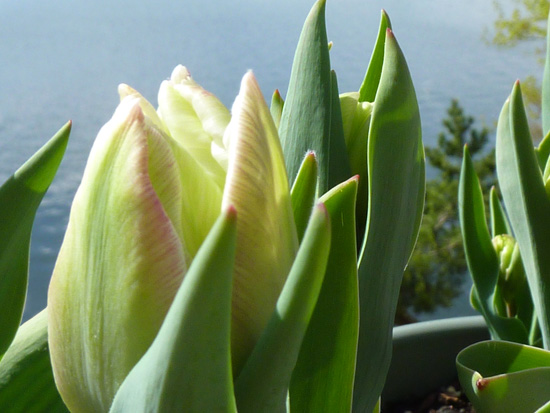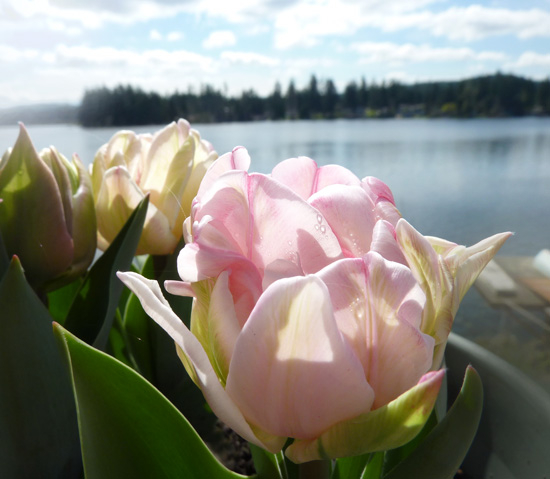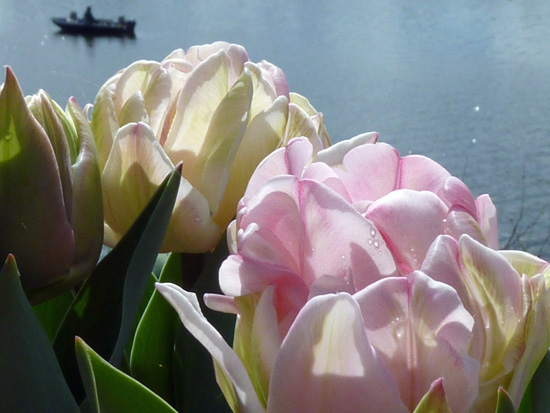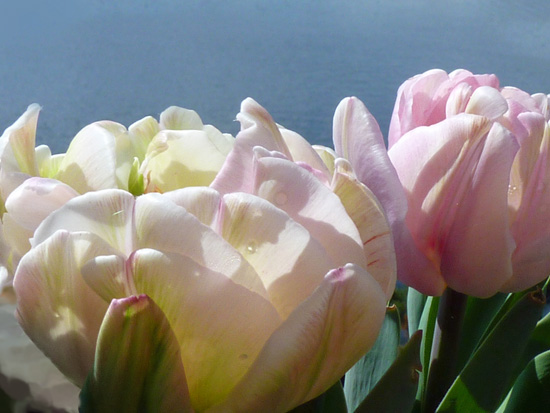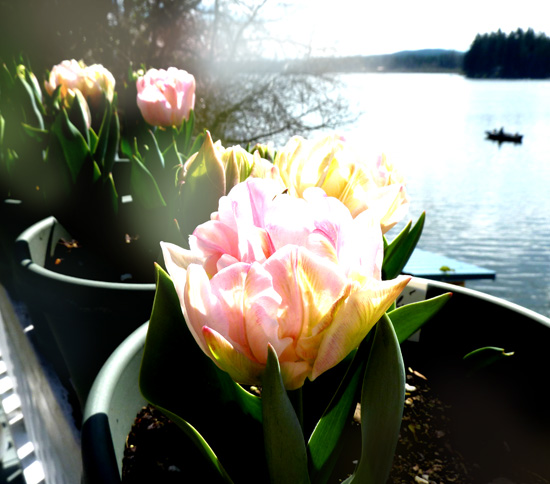 and into May 2012
These bloomed beautifully bringing color and smiles to us all - especially Grandma.