snowspirations
snow sculpting bug possibly contagious
Pam Johnson, an artist friend who lives in snow sculpting mecca saw my snow people sculptures in my winter journal and became curious.
Is snow-sculpting cool?
... or just cold?
She had to try it herself.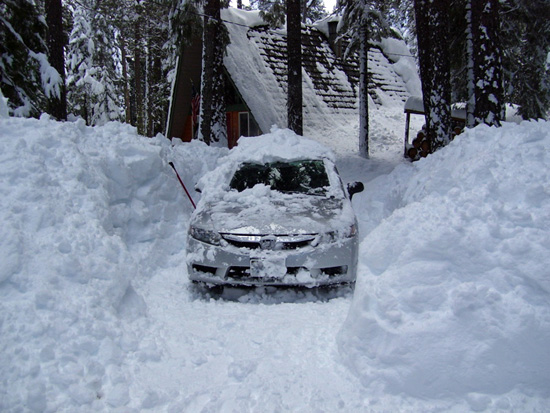 Pam writes, "So we finally got some snow in the Sierras and I was stuck; unable to get to work yesterday. I enjoyed your snow art and was inspired to try it."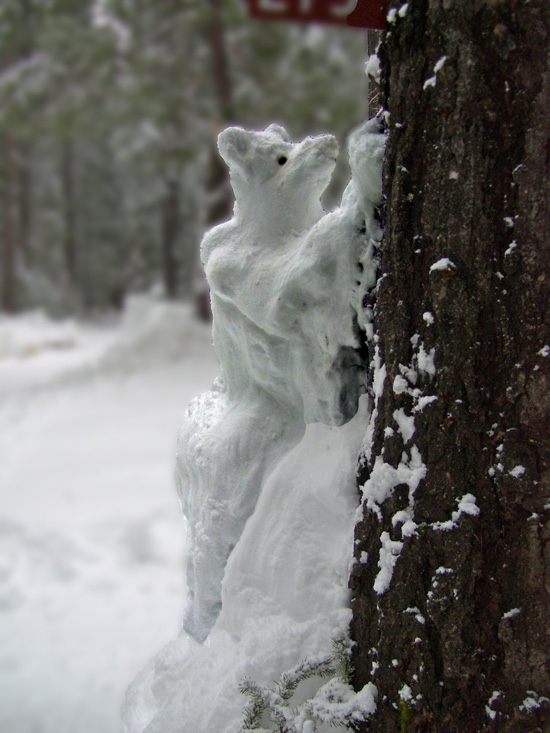 Pam's snow bear sculpture seems curious about what's up in that tree.
An accomplished artist herself, Pam uses art therapy to help bring healing and wholeness to many people. About snow sculpting she writes, " It was a good therapeutic experience for me. I so enjoyed the creation part that I forgot how cold it was."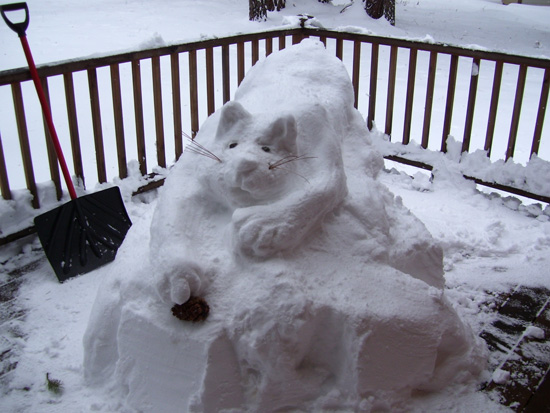 Who knew that such a wonderful cat could be carved out of snow?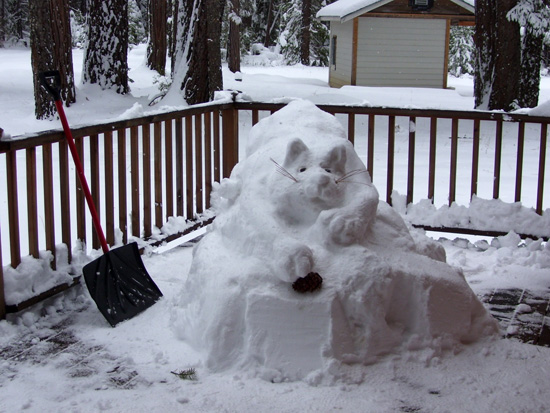 another view showing the scale...
a second snowspiration day
With her first two sculptures completed, Pam was just getting warmed up.
With abundant sculpting material delivered to her front yard... she writes, "I decided to try and make something out of the 'berm' snow bank in front of my house - and it ended up as a horse. I wasn't able to get it done because I was running out of time that day. But it was a good experiment and the pile of snow was already there so I only had to carve away or add."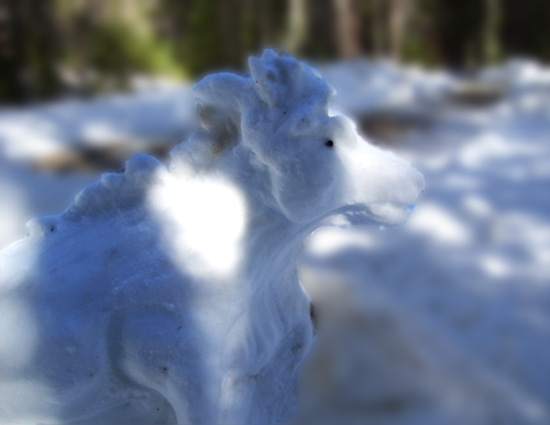 This horse is big...huge! Great job, Pam.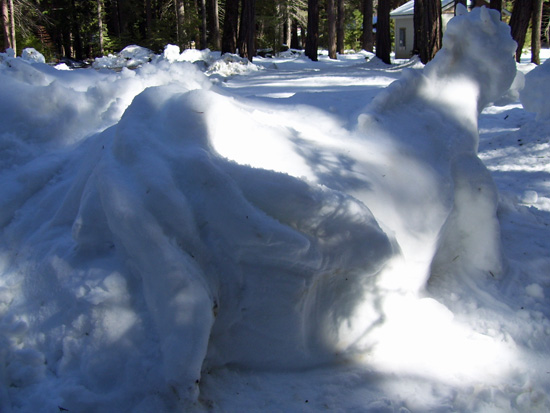 closing quotes from Pam...
"The horse's head fell off after I took the pic and I ran out of time to do something with legs."
"It's amazing how challenging it can get with the snow shaping and forming... It is a 3-D medium like clay but only different because I am dealing with weather conditions affecting the consistency of the snow. Afternoon makes for better snow because it is wet and can form easily."
Thanks, Pam, for the photos and shared discoveries from your adventures.
artful musing on snowspiration
I (Steve) must comment that it's so important to give ourselves "permission" to create. Being snowed in or having a power failure gave two artists "excuse" to indulge in creating... for the art of it. But maybe we can learn to slow down and live even when there is no storm keeping us from utilitarian work. Yes?
And I do hope the creative bug is contagious for you too.
~ Steve