artful living fall-winter 2017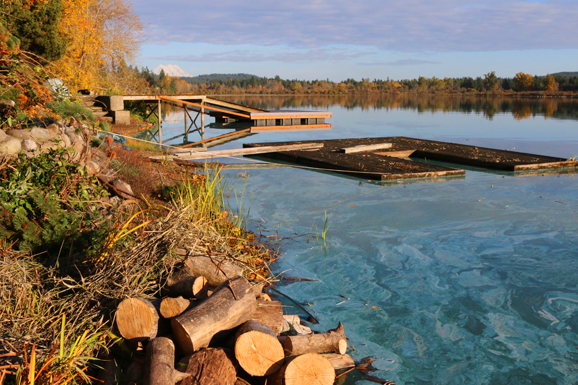 beauty
color, wonder, fragrance, moments, change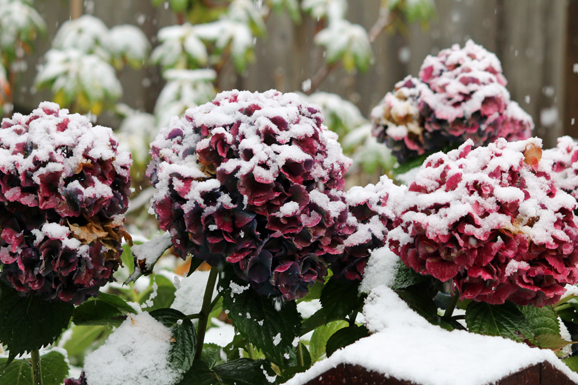 abundance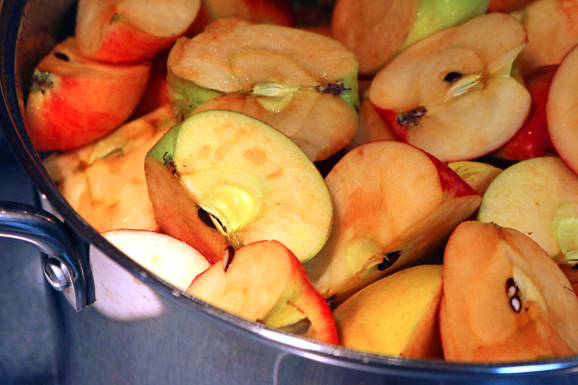 Two full sacks of apples filled two huge pots...cooked down to over seven quarts of apple sauce. Yum.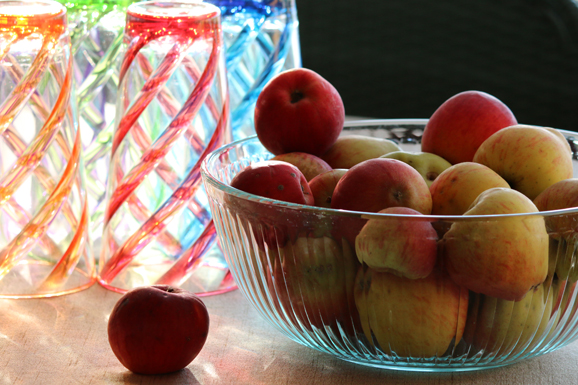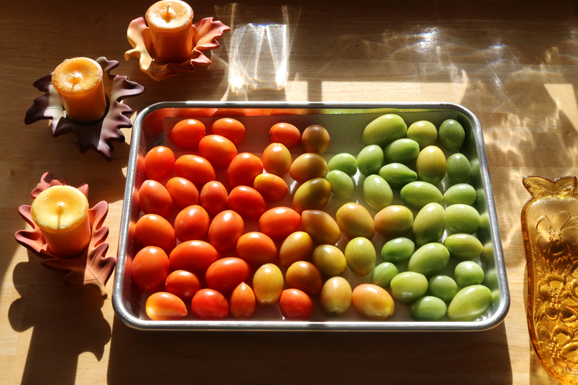 The last of our "juliette" grape tomatoes from the garden ripen indoors in sunlight.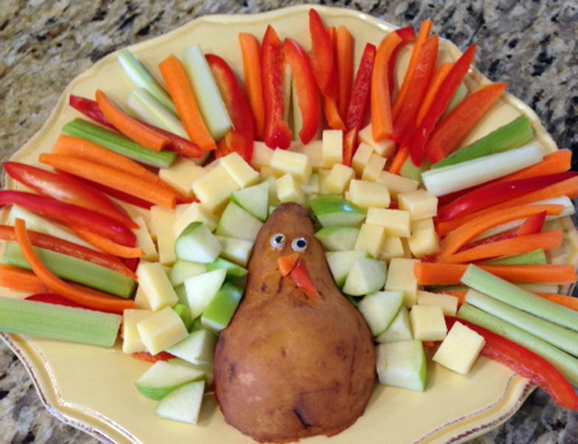 Above is a platter of vegies and cheese artfully arranged by dear family friends' six-year-old girl.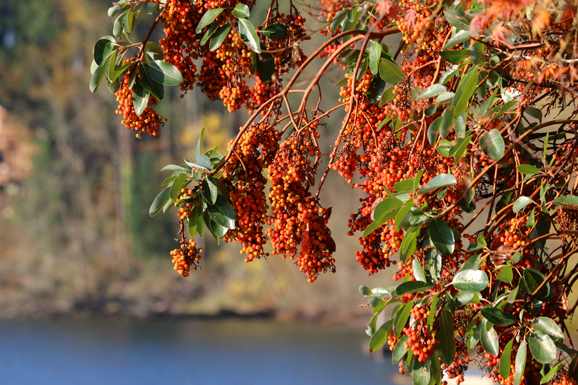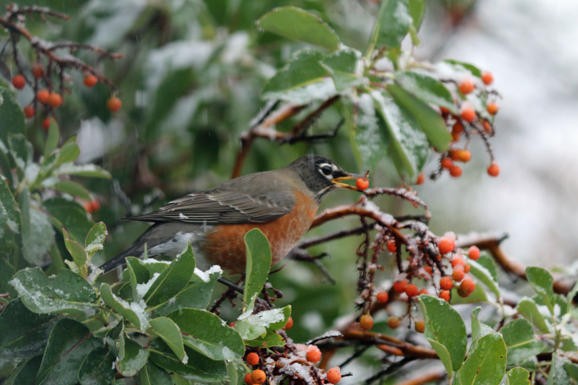 The birds have been feasting on a record crop of madrona tree berries this year. The sound of the birds is extraordinary. The snow brings in even more varieties - like the varied thrush.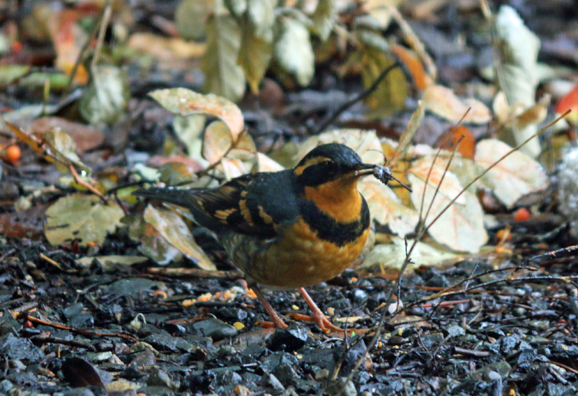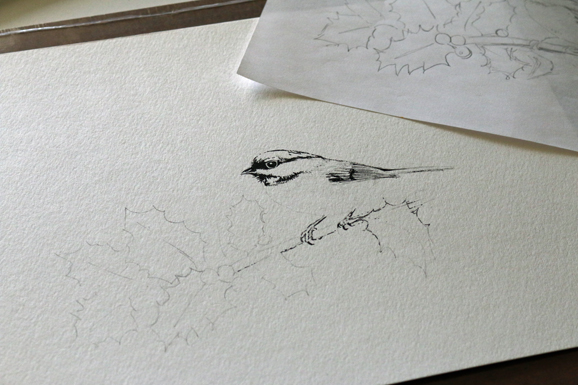 With our trees and bushes bustling with birds, I was inspried to paint them.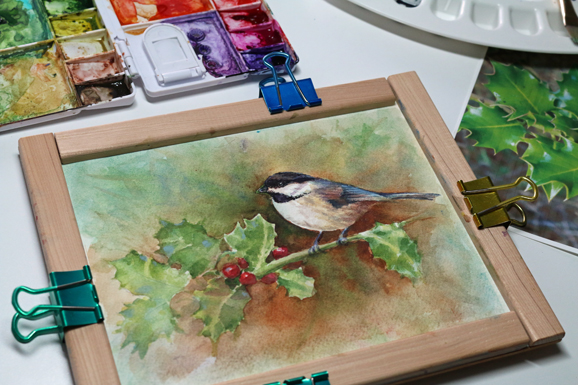 generous color ~ mom's art
Mom knits amazing things with such ease. She enjoys then giving them to children who need warm hats.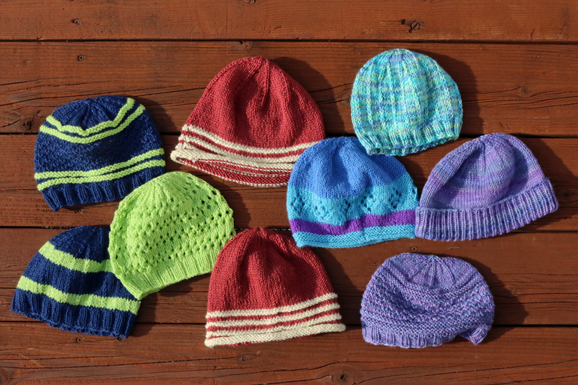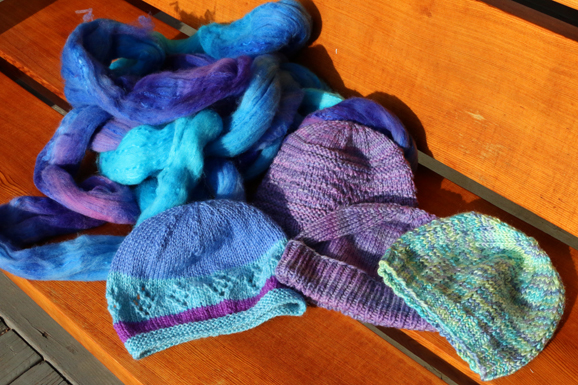 Above, Mom spins dyed wool roving into yarn which she then knits into garments. Amazing.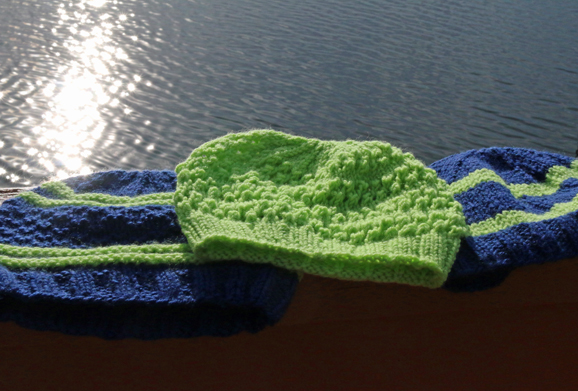 Above are children's hats in popular Hawks colors.
fall to winter garden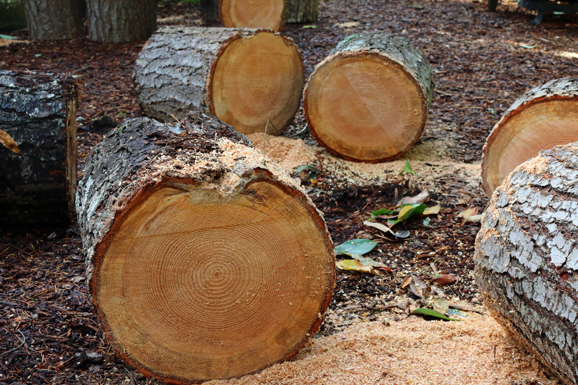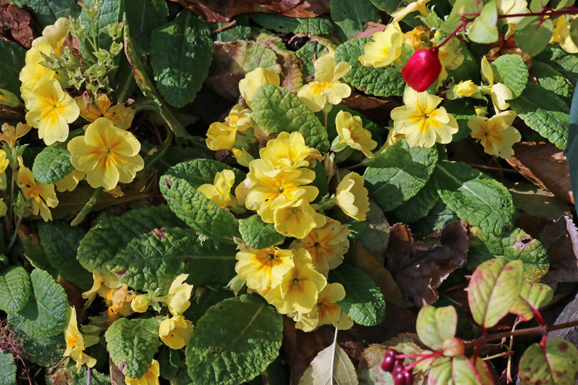 late fall flowers...keep blooming well beyond the first frost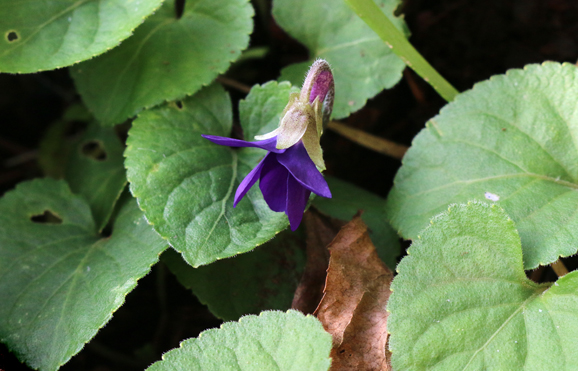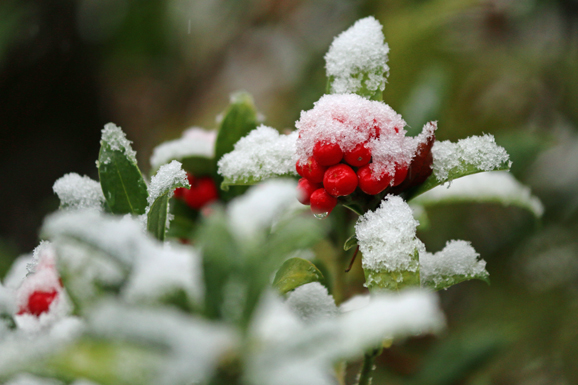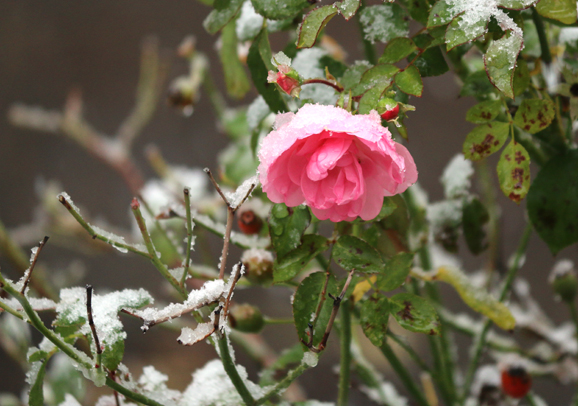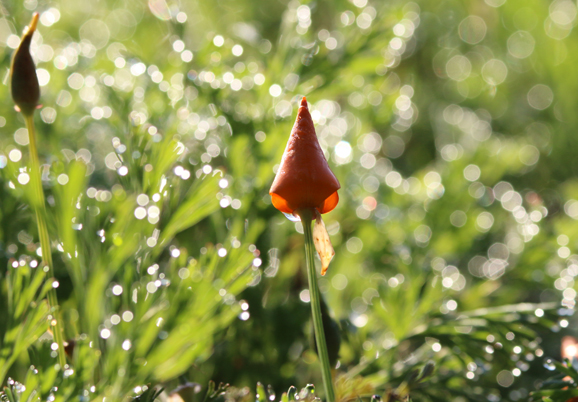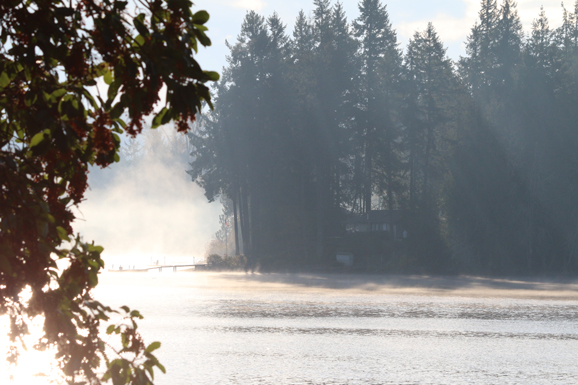 crafting from the garden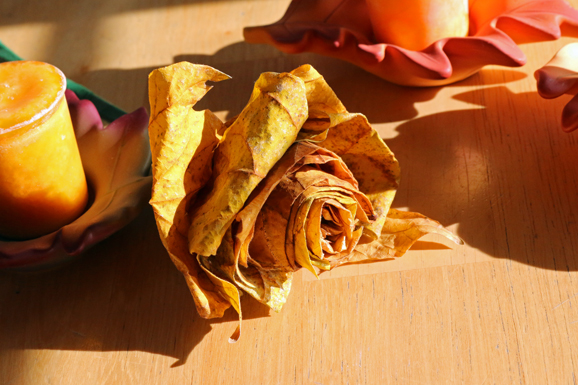 I picked up some maple leaves at the trail and made a rose (found instructions online). A friend introduced me to them. Hers were nicer - with red leaves. They're fairly easy to make.

It seems like the fall wreath is hardly up a week before we swap it out with a winter one. This welcoming wreath combines lake and fall themes.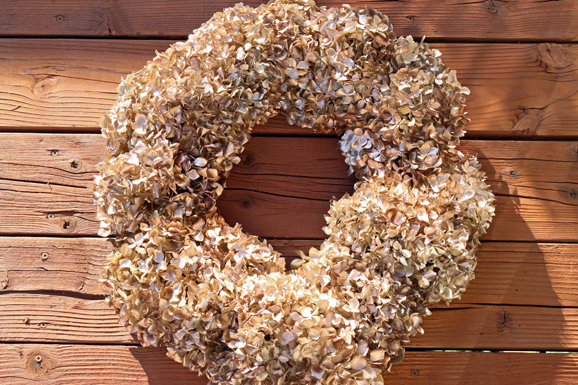 This perfectly dried hydrangea wreath I made years back, now took on new life with a light dusting of gold, rose, and silver metallic spray paints.