living art
succulents - original designs by steve scheibe
Live arrangements for indoor or outdoor display. Look closely for prices.
Call 360 264 4301 with any questions.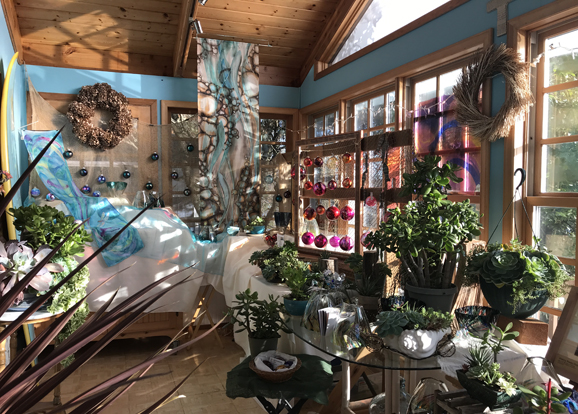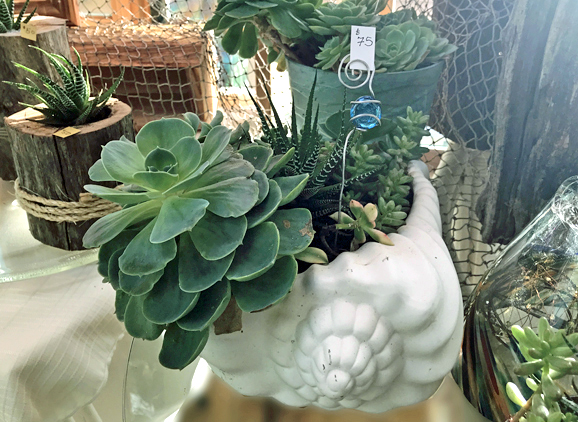 above, a spiraled seashell planted with echeveria, aloes, and more.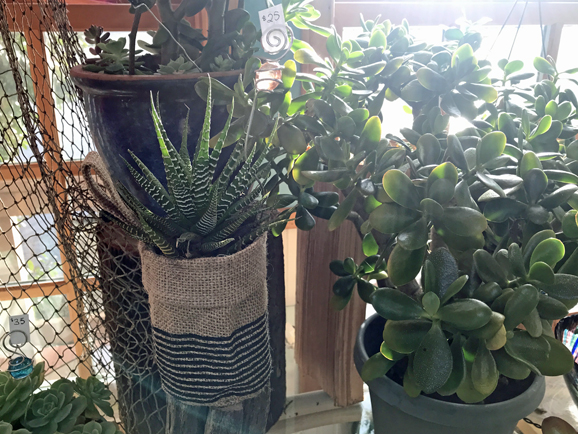 Plants grow in a platic-lined burlap bag with grommet drainage holes, and hanging loop attached.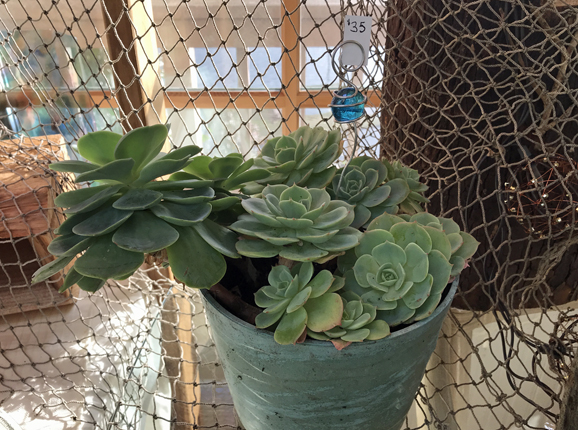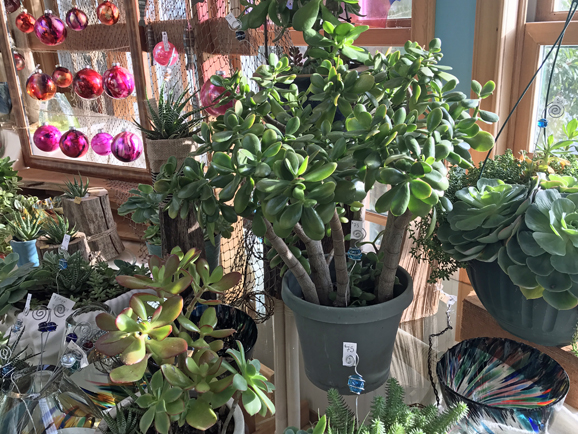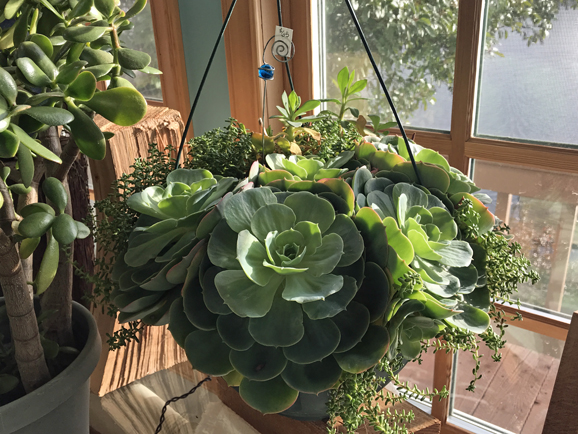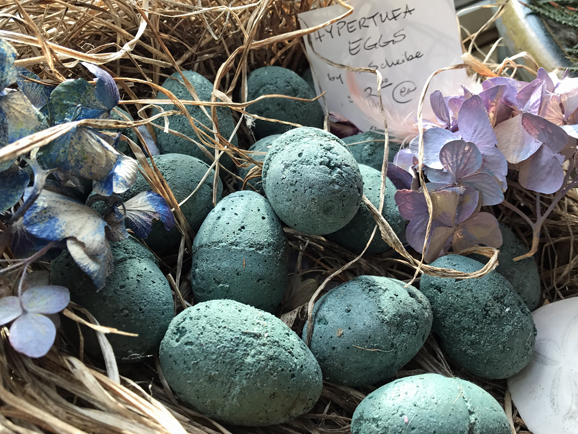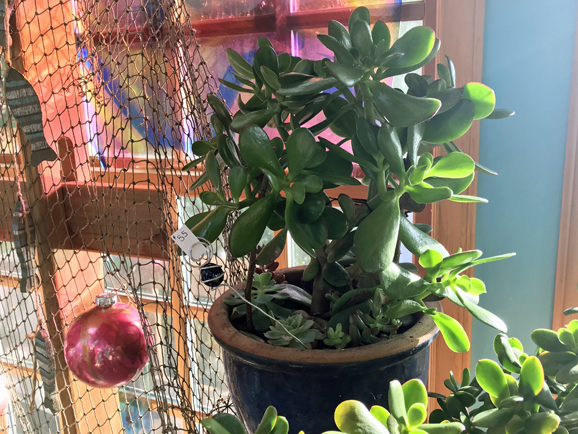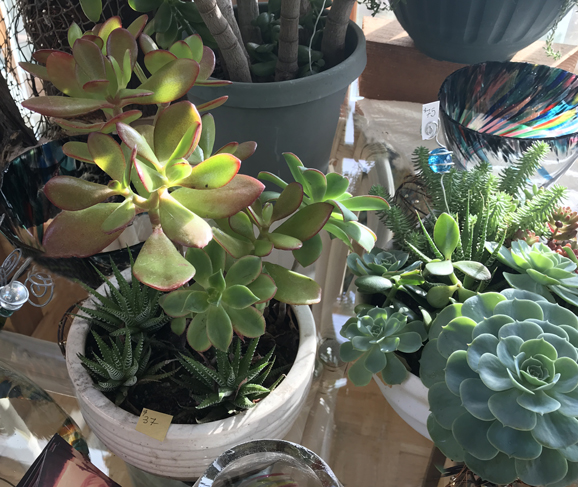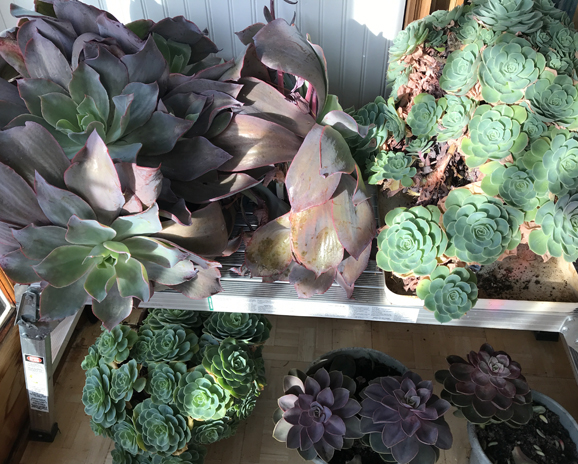 Above - my enormous mother plants from which come all the budding baby plants.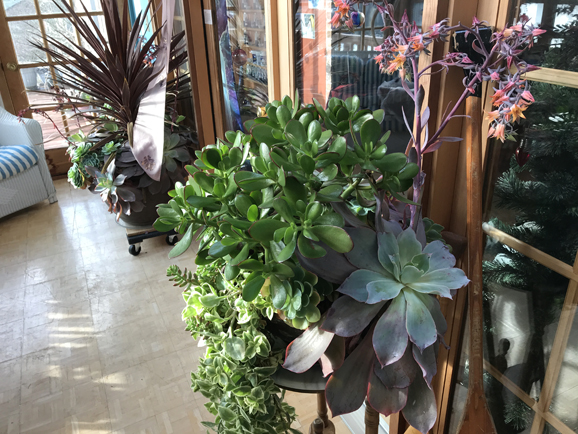 This gorgeous planter is flowing with graceful echeveria 'afterglow', jade, and a variegated spiller.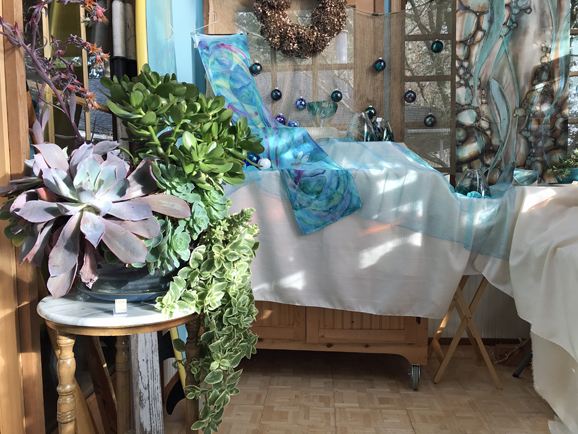 Here's a view from the opposite side - this living arrangement is $250.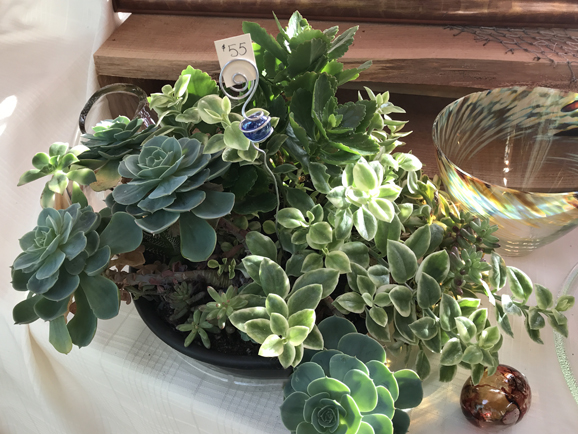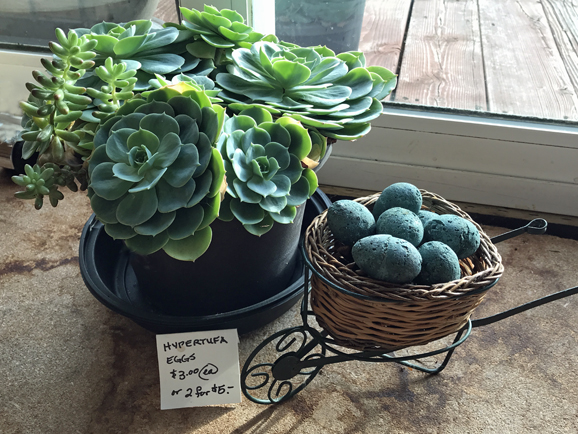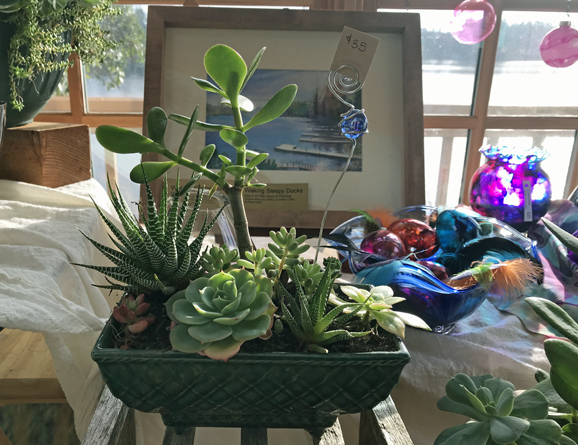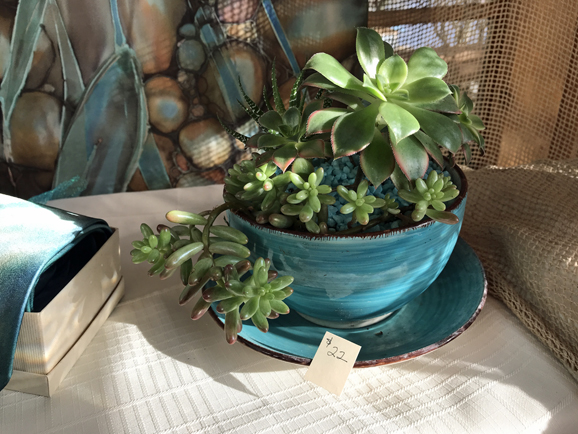 above - this little one is sold, but there's another similar available.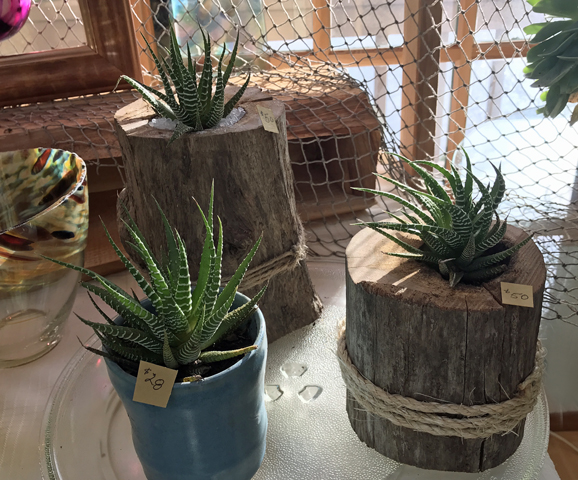 for outdoor display
These particular varieties are hardy outdoors year round in Western Washington.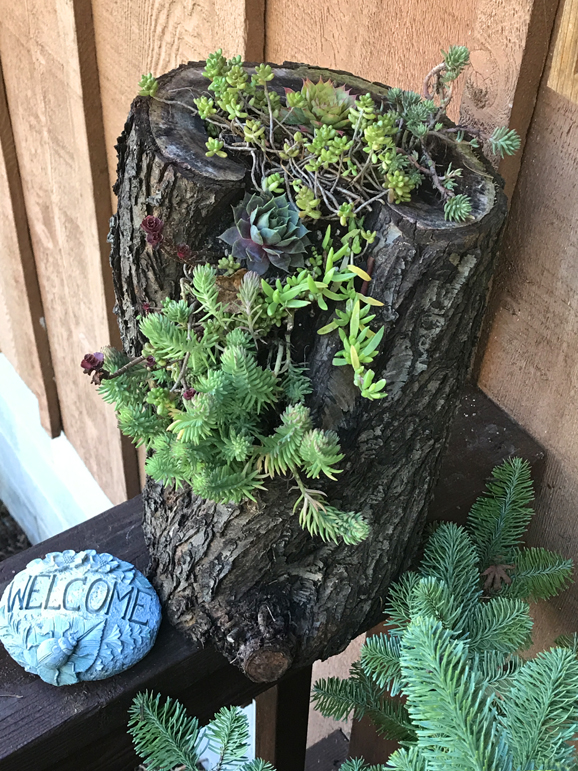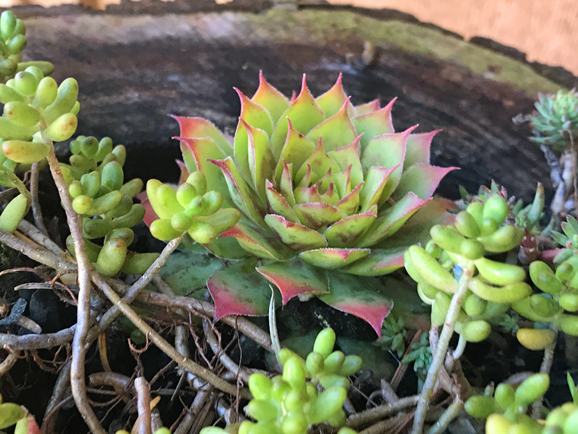 close up of the top log (see two above)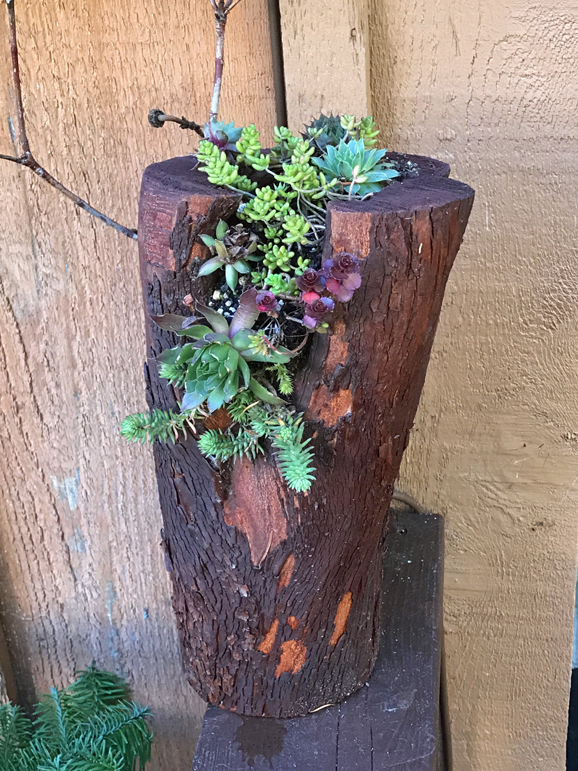 A deep red madrona section, hollwed and planted with hardy succulents. These young plant starts will fill in more as they grow.