family trees continued
I spotted this one from the van...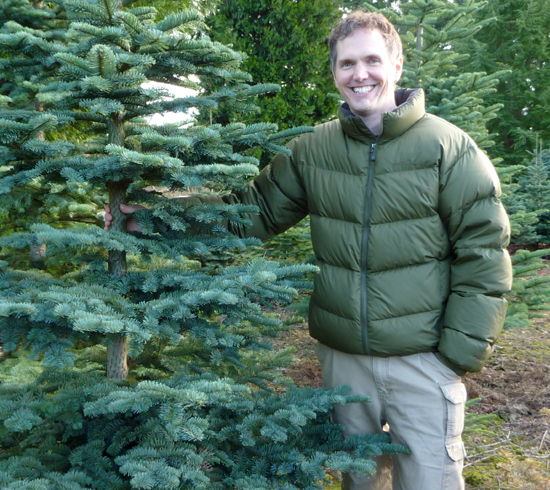 Me and my tree...
But mine didn't make the cut... "not full enough," they said...
We must hunt for the tree of our dreams.
Some serious looking...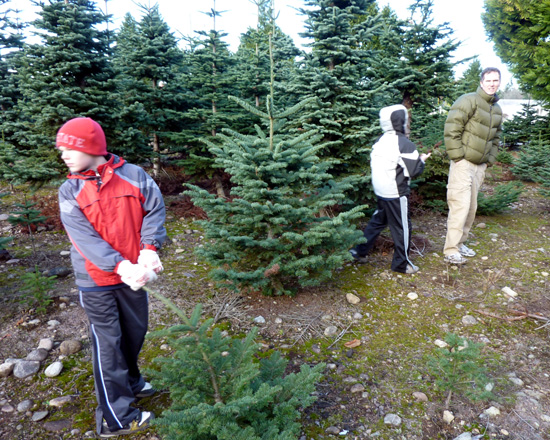 "
...searching... here and there...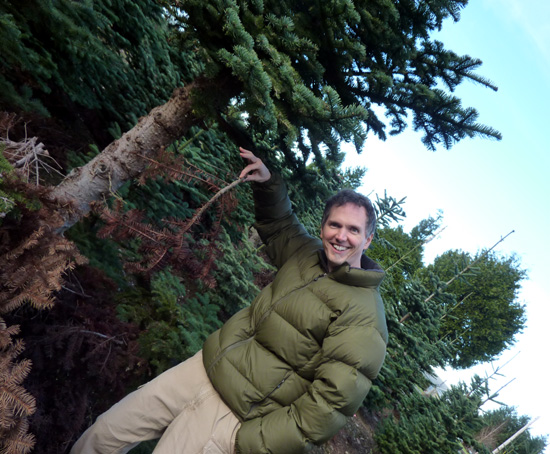 ...a little too brown...with an odd trim...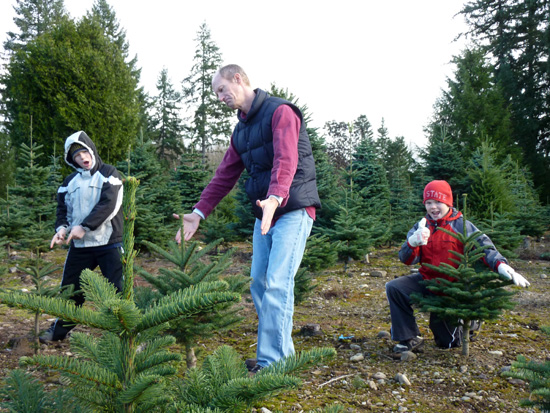 ya think? ...nice yes, for a hobbit.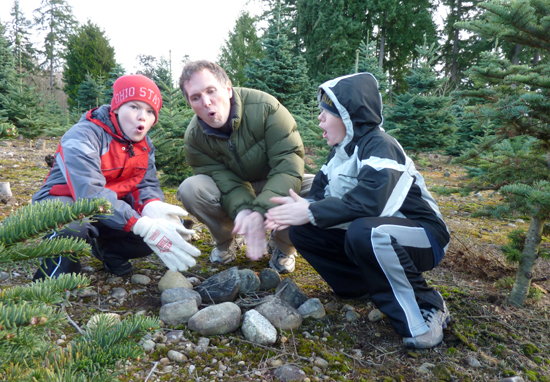 clouds moved in with a chill - and we stumbled upon this fire ring...such good fortune!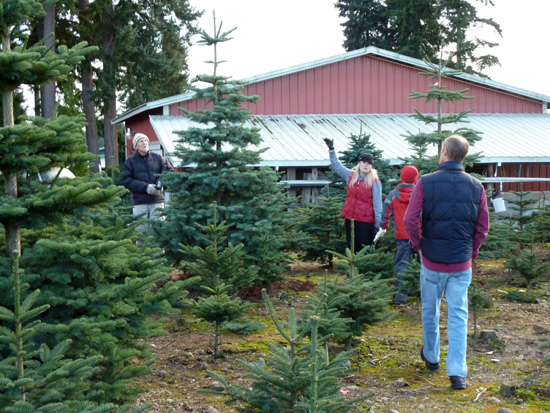 How about this one? (Pretend the top is trimmed and has an angel on it.)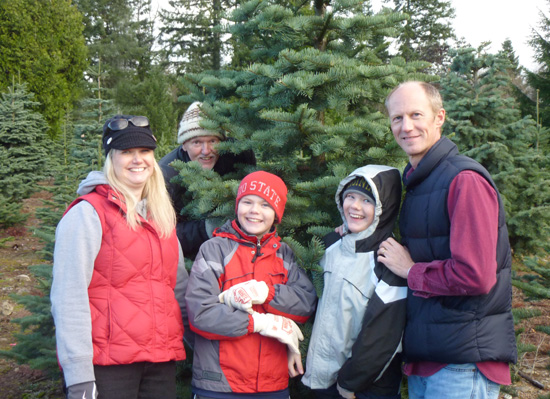 a family tree (Steve's Dad, sister, bro-in law, nephews - Mom and G'ma were in the van keeping warm and Steve took this photo.)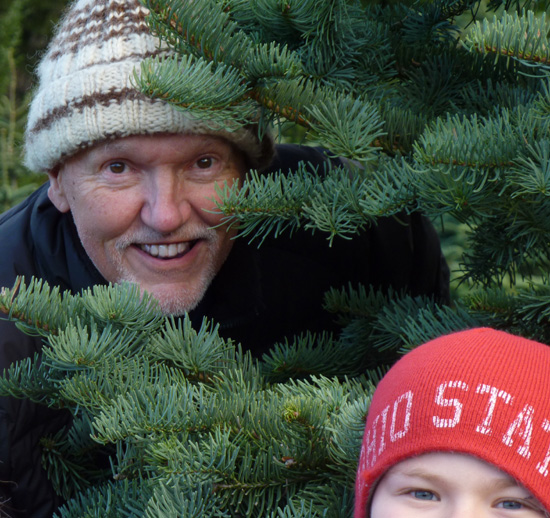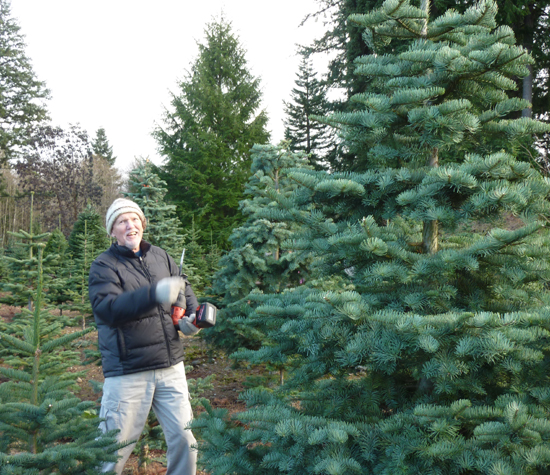 Papa, about to harvest the chosen tree.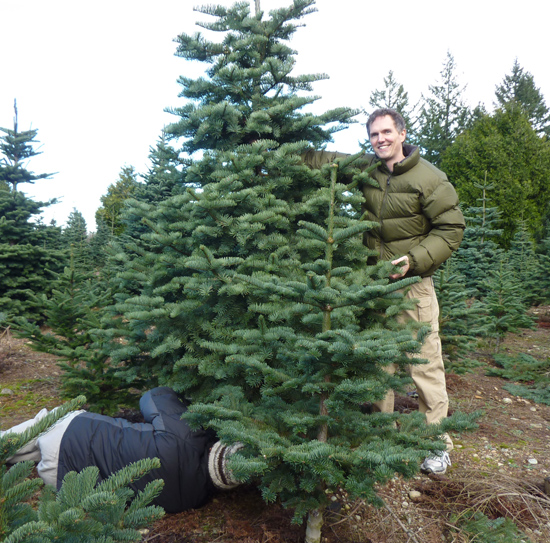 I helped hold the tree...the easy part...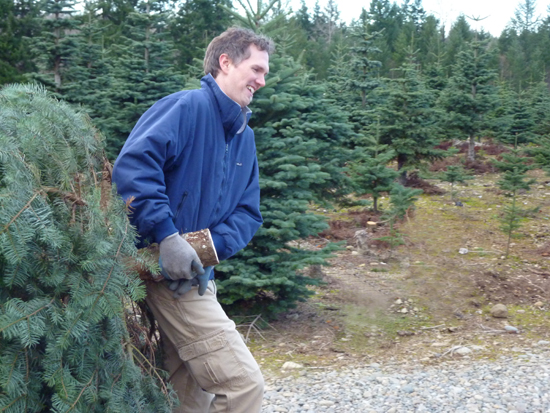 The carry... 4 miles uphill, barefoot with two river crossings (not shown).
Note that I'm wisely wearing an older coat during this pitchy stage.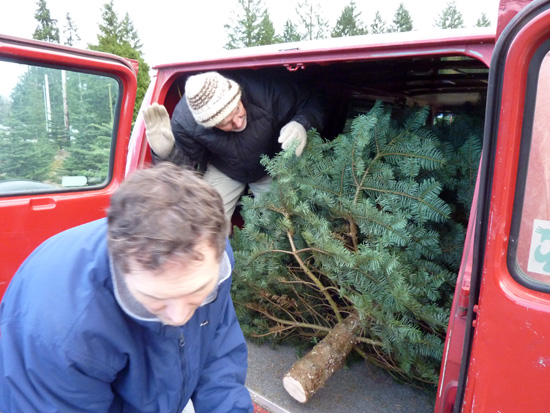 ...and into the big, red, Christmas van.
...and now it's time to find a tree for the Pullar home...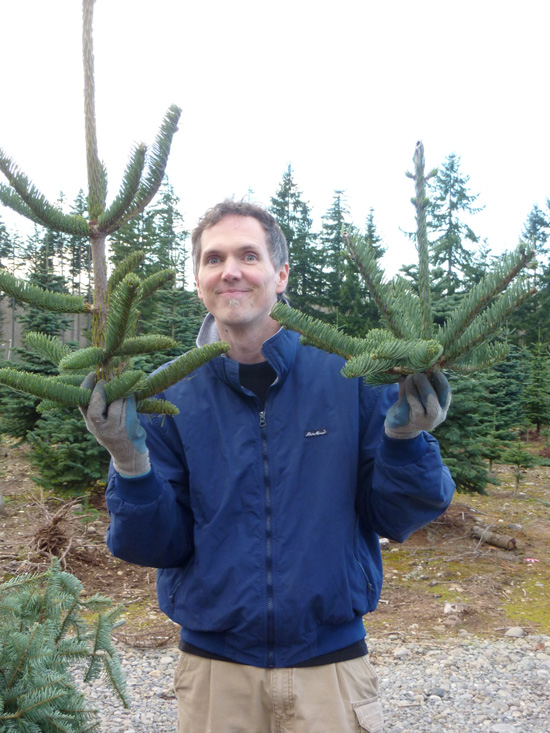 ...tiny tree tops...can't just waste them...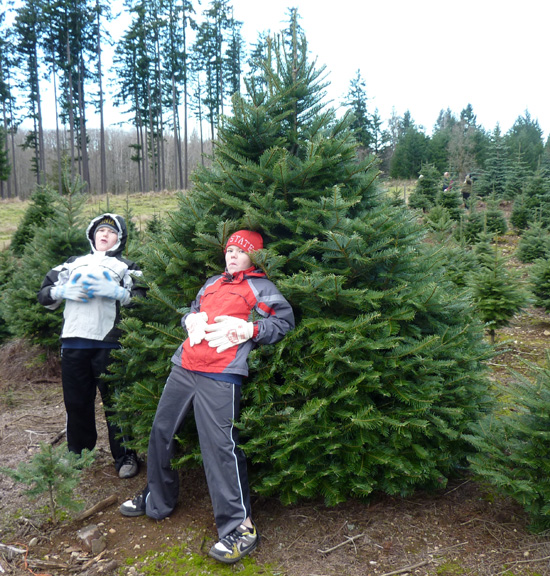 The grandest (fattest) grand fir ever!
...but just think of how spacious your living room will feel when you take it down after Christmas.
...if your doorway is wide enough...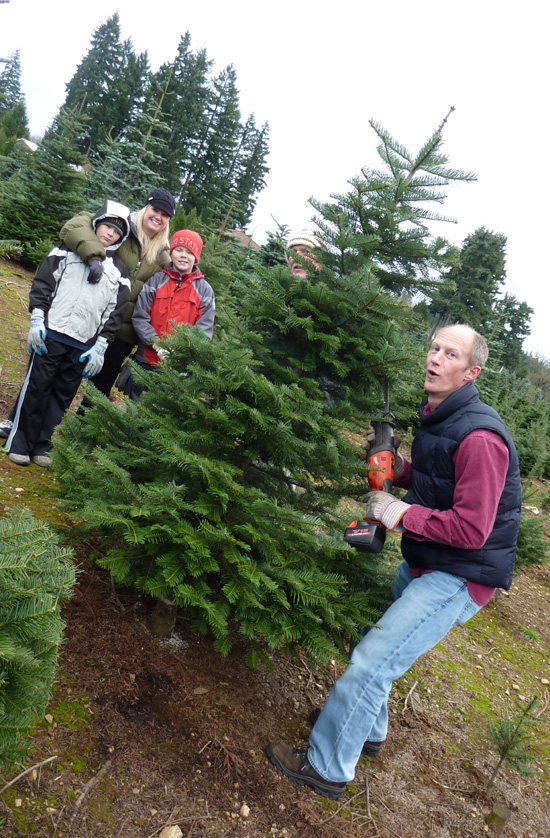 Oooh this one's a beauty!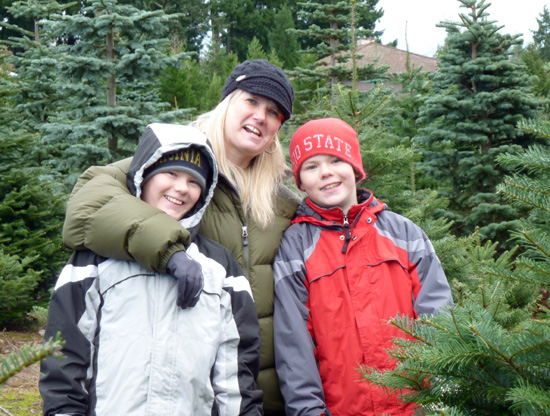 Charming family...but wait...maybe Lynn has some candycane stuck in her teeth?
Stylin' hats.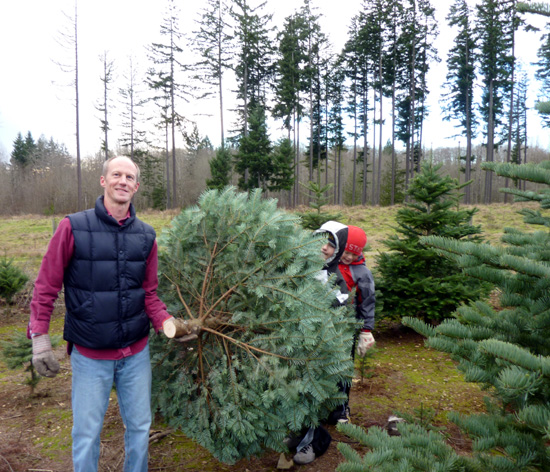 ...and the carry (this one really was a long distance carry...but a much lighter tree, mind you.)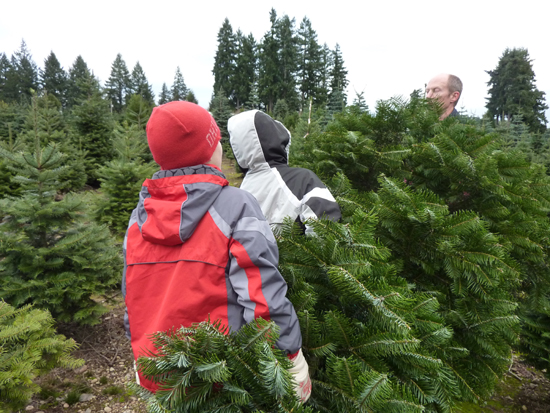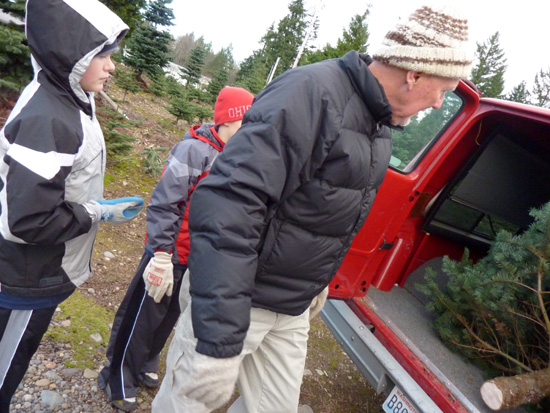 The van always smells delicious with the fresh cut trees inside.
Then home to bring the trees in...and watch the Apple Cup.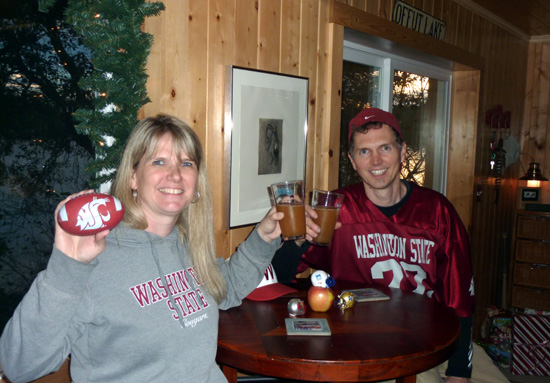 My sister Lynn and I celebrate with apple cider for the apple cup.
Note my artwork on the wall. (shameless plug)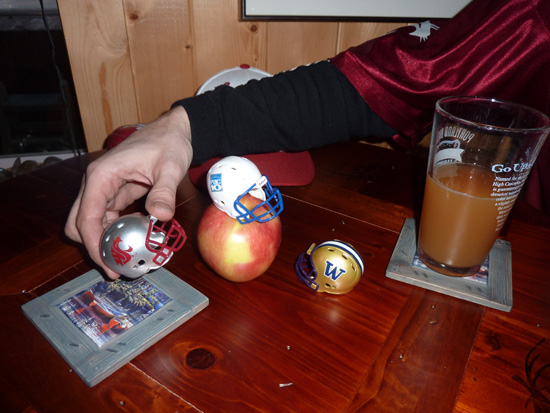 Washington State -vs- University of Washington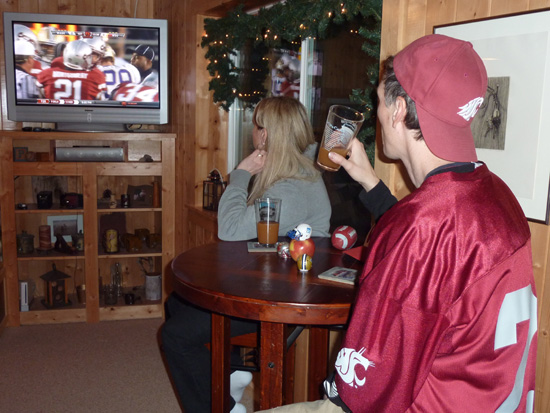 A close game...
Go Cougs!