alcohol ink glass ornament workshop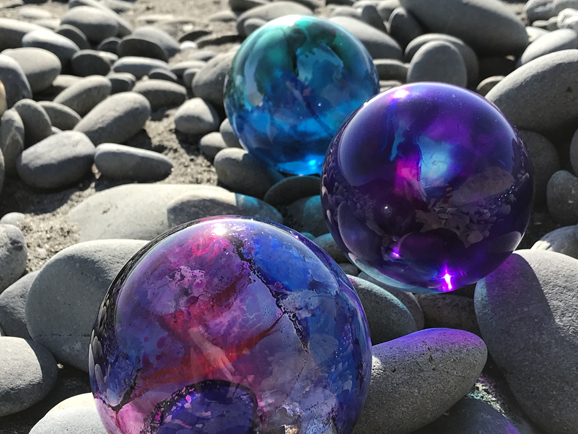 FALL 2022
2-hour (plus) workshops

Hosted and taught by artist Steve Scheibe
at VisibleInvisible Studio on Offut Lake
4137 116th Ave SE,
Olympia, WA 98501

creative fun
Creating colorful glass ornaments using alcohol inks in clear glass is surprisingly easy and very rewarding. The translucent inks move and mix to create surprising and vibrant hues. You can create in a color theme (like Seahawks, fall, etc.) or go wild with colors.
Colors are permanent and on the inside of the glass ornaments, so they are glassy smooth and washable.
price
$55 (no tax on lessons) includes all supplies and instruction to make a set of glass ball ornaments.
Choose one size/set:
four large, 4 inch ornaments, or
five medium, 3.25 inches, or
six small 2.6 inches

Everyone starts with a sample "small" (2.6 inches) for practice. Then paint your set.

After your first set, if you're in a creating groove, you can make additional ornaments for
$5 each large
$4 each medium
$3 each small
Mix and match sizes as you wish.
Class is held outside for fresh air - due to fumes.
Get a group together, maybe have dinner afterward at the Offut Lake Public House.
contact steve to sign up
Here are photos of some ornaments Steve painted at Kalaloch's Beach Three - lots of fresh air there!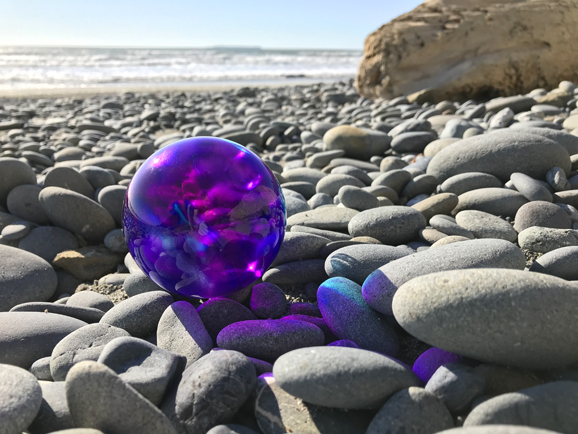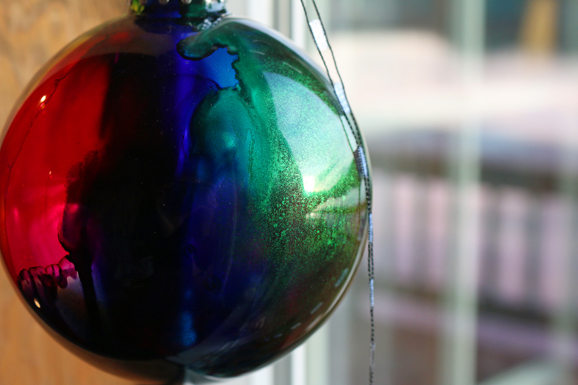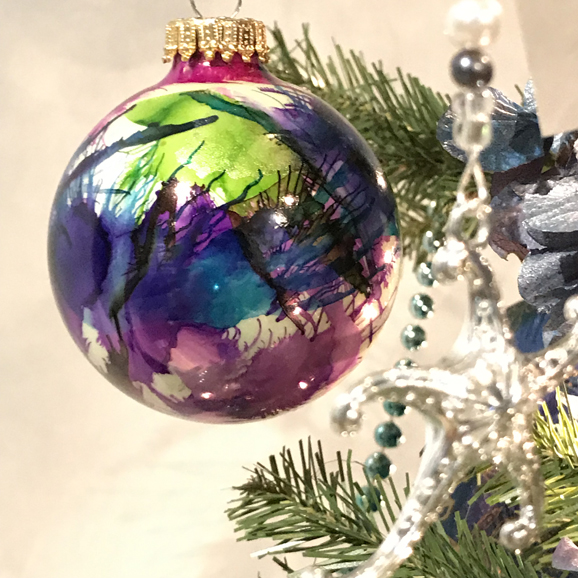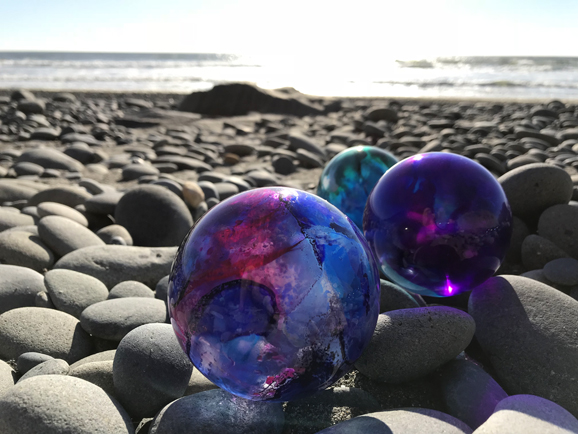 bring
Bring lunch or snacks.
Dress for weather - maybe layers, and wear clothing and shoes you don't mind splattering a little with vivid ink colors. Everything else is provided.
payment
Pay day of with cash, check, or any major credit card.
See you at the lakeside studio!
Steve